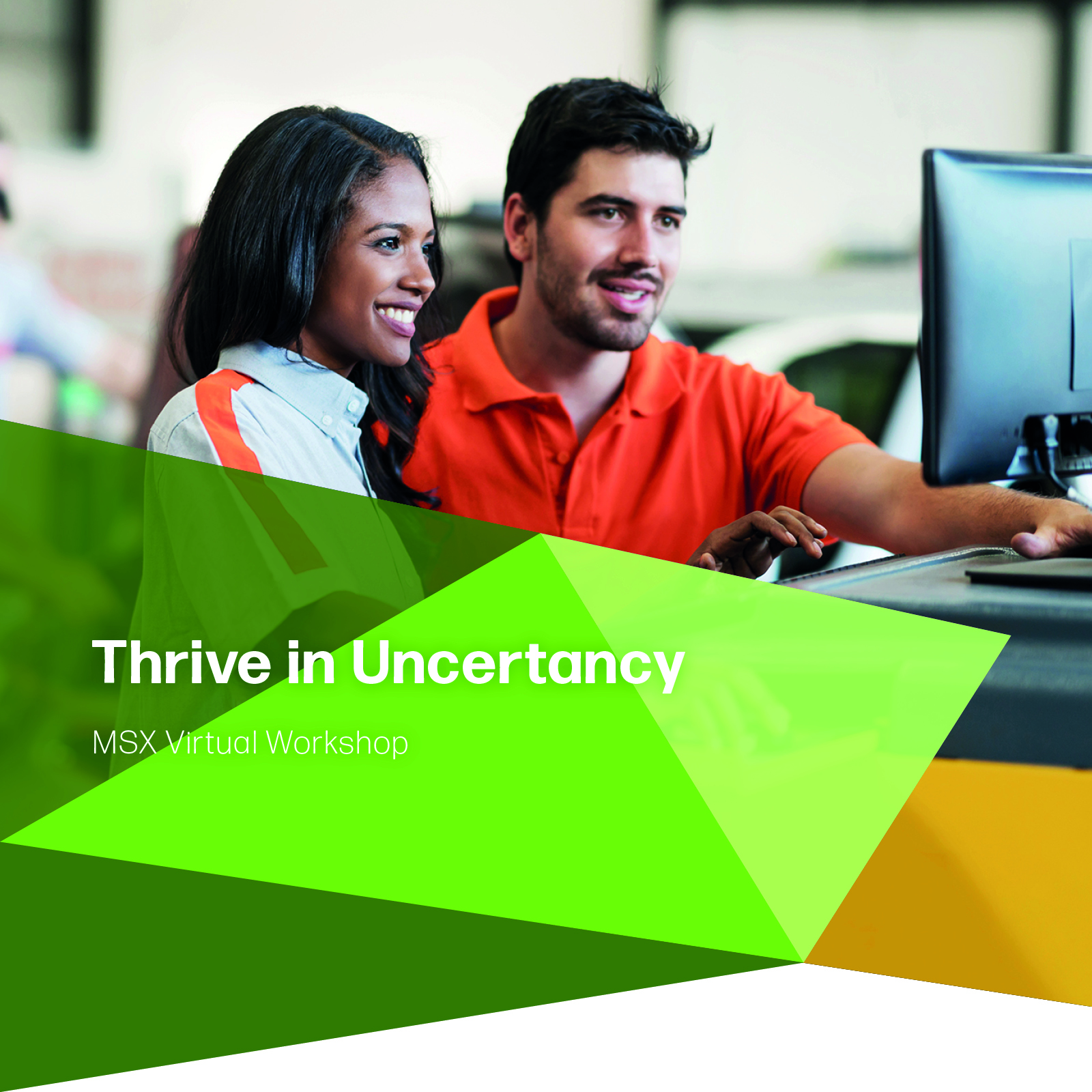 Survival Hacks and
Thrive Strategies for Motor Retailers

For dealers and business owners who have been affected by COVID-19 across the globe, the last few weeks have been extremely challenging. However, as the first signs of recovery begin to emerge, many businesses are thinking about how to return to work as soon as possible.
Prior to this global pandemic, the automotive industry was already facing challenges such as falling vehicle sales, growing aftermarket competition, and digital disruptions. The unexpected rise of COVID-19 only served to accelerate these challenges, placing further burden on an already strained market.
To help dealers and their teams navigate through this difficult time, MSX is bringing you some thoughts and best practices to support your decision making process. This videocast is about Survival Hacks & Thrive Strategies in the context of Covid-19 and will give you the tools you need to emerge from the lockdown with a strong plan for business continuity.
Our Management and Profitability Expert will give dealers the strategies and solutions they need to adapt and navigate this ever-changing environment.
About the Presenter :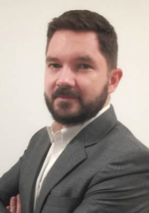 Bastien Fusberti
Bastien leads the Dealer Profitability and Business Management function in the Asia Pacific Middle East & Africa region. He has a passion for analyzing and driving dealer profitability and continues to explore ways in which to adopt a more scientific approach to dealer management. Bastien is based in Bangkok, Thailand and can be reached at
bfusberti@msxi.com
MSX Approach to
Business Management
Automotive OEM's are operating in an ever-increasing risk of business disruption in retail landscape. Driving the trends are increasing digitization, evolving technology and rising customer expectations. While dealerships are at the forefront of forging meaningful customer engagement for the OEMs, their profitability and sustenance is often at stake with these market challenges.
For over 30 years MSX International has been supporting OEMs and their dealers across the globe to review their operating principles, identify new opportunities and unlock potentials within their present network. MSX invites OEMs to its Business Management approach which takes into consideration the following measures as success factors:
Data Driven Business Decisions
Holistic Dealership Health
The MRA® Performance Model
The MSX MRA ® Performance Model provides insights into the key factors that contribute to automotive retail performance. Used to evaluate a firm's financial position by assessing operating efficiency and asset utilization, the model serves as an invaluable decision-making framework.
Download
"THE CAR DEALER'S GAME CHANGER"
About the author: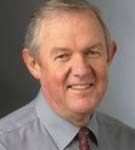 PADDY O'BRIEN
Automotive Specialist Sewells MSXI In his 35 years in the industry, Paddy has influenced thousands of auto industry leaders and managers, particularly in the way that planning and decision making is considered and executed. The effect Paddy O'Brien has had on automotive retail groups and dealers around the world has been profound. After taking over Sewells Group in South Africa in  the 1980s, Paddy transformed and grew the company to eventually become a definitive adviser in the area of auto retail financial and performance data and benchmarking across nine countries.