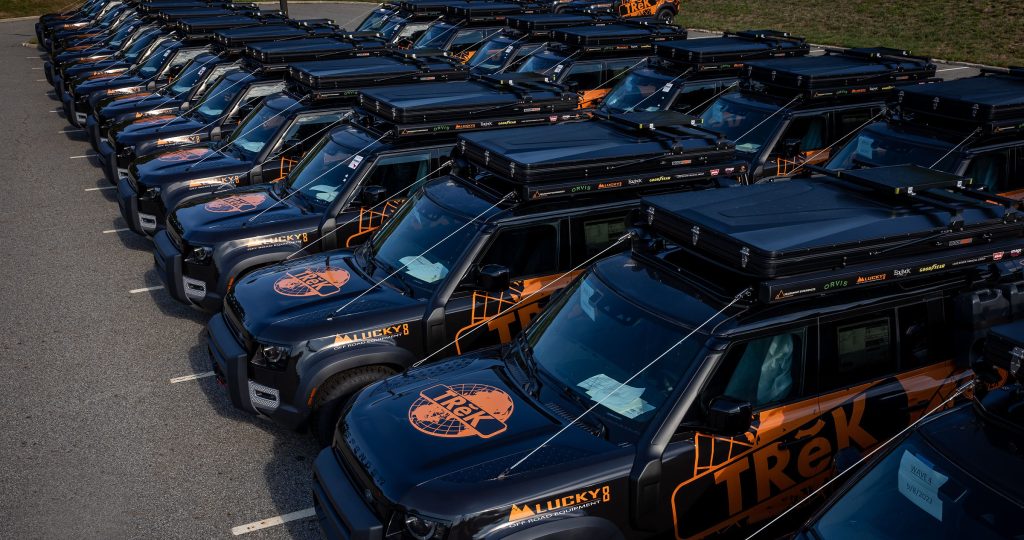 Land Rover TReK Competition
Detroit – November 8th, 2022
MSX is a proud partner of the Jaguar Land Rover (JLR) TRek 2022 event, a competition designed to showcase the functionality and off-road capability of the Land Rover Defender. TRek 2022 was designed to educate and challenge retail personnel, including sales and service professionals and technicians, with a variety of challenges that tested their considerable off-road driving, navigation and team collaboration skills. And making all of this happen was MSX's team of certified, expert technicians.
Prior to the event, each Defender vehicle needed to be outfitted with an array of original equipment and third-party accessories to allow each team the best chance of success. MSX's technicians rose to this challenge and completed the monumental task in just three months, ahead of the deadline and ready for the competition.
With the help of MSX, the TRek competition went off without a hitch. Here are the results and highlights from this year's competition:
MSX looks forward to another successful year in 2023!
About MSX International
MSX is a leading provider of technology-enabled business process outsourcing (BPO) services to OEMs in more than 80 countries. MSX's deep automotive industry expertise, combined with advanced data analytics and custom software solutions, improve the performance of automotive dealership networks by increasing revenue, reducing costs and enhancing customer satisfaction. The company's broad BPO services suite supports OEMs across Warranty and Technical, Parts and Service, Channel Management, Customer Engagement, and Fleet and Mobility. MSX employs more than 5,000 team members worldwide.
Press and Media contact
Ioanna Dimopoulou
Director Global Marketing Communications