Encouraging Global 'Go-Getters'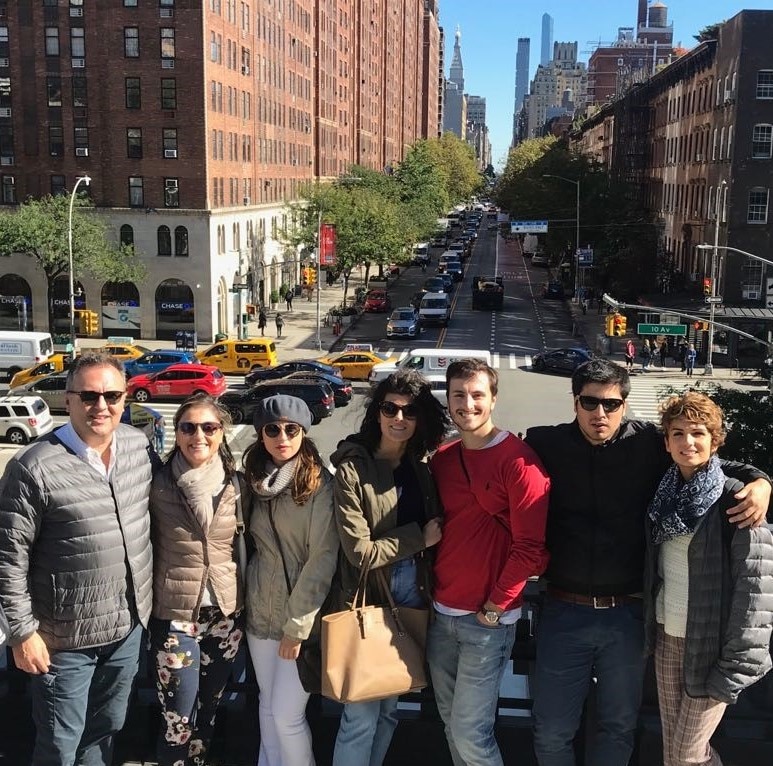 What Makes A Global Career Fun?
Francisco is a Strategic Account Executive living with his wife Dolores in Cologne. Responsible for one of MSXI's most respected global accounts, his role is to help ensure our customer has continued growth worldwide. This includes leading strategic growth projects for luxury and commercial Automotive brands, warranty, technical training, sales and after sales projects.
A Global Career To A Global Company
At the beginning of my career when we were relocating very often, we often asked ourselves if it was worth it. Over 18 years we relocated 12 times; we lived in Spain, UK, Italy twice and Argentina. Everything seemed too fast and family-wise it was tough, but we learned a lot together: those kind of experiences either breaks a family or make it stronger.
Now my Wife and I are living with an empty nest in Köln and enjoying central Europe! Germany is a great place to work – it's organised and the people are nice even if the weather is not the best (cold, sun, hail and snow all in one day!)
I'd accepted the role with MSXI in Köln as it was a company which I knew very well after 13 years working for one of the world's largest Automotive Manufacturers. The role had great potential: MSXI is well respected in the industry and in Spain we have a reputation of being a company you can rely on.
"Whenever you need good people to do a job, MSXI knows the brand, the systems, the processes, the right people. You know the teams are honest. If something is not right, you will know the truth. The People here are very committed – they really care about their work. The company are also investing a lot in new technologies which match future Automotive trends."
In my team, we have 25 people serving 20 countries around the world. Our matrix structure includes both a global and local view, which is essential. It gives us the commercial acumen, resilience, customer focus, contacts and understanding of the OEM and the Group. Our team are experts in proposing clever and efficient solutions to our customers!
Family Supported Me To Try New Challenges
Our friends were surprised by how much we moved and said they would never have moved as much, but we feel lucky to have had opportunities to relocate. For us it was worth it 100%. Not everyone gets offered these chances…in our children´s schools many assumed that I was in the Army!
I think the main challenges being abroad as a family are the different languages, not knowing Doctors, Schools, etc…but this what helps bring the family together. You need to help each other, which creates a strong unit.
"It is not easy to change schools, house, language, country, etc…even in the same country it is complex. Always there is a risk of not adapting to the new location. You have to be humble and patient, because you know that you will find people willing to help and the opposite."
We all live easier in our comfort zone and you need courage to accept new challenges. If you carefully assess the risk and opportunities as a family, relocating can be a great adventure! But you need your partners total support to make it work. I would always recommend seriously considering the pros and making the decision with your partner.
My Advice For People Thinking Of Relocating
Changing job is always a big challenge – even in the same company! You often find the same "type" of people in different companies, countries, etc. What's most important is to earn respect from the rest of your team, by understanding the workflow and culture.
When I worked as a Global After Sales Director, I was offered a great position in China. At the time, it was not possible for several important family reasons. Remember, each family is a world in itself and changes during the different stages of life. At the beginning when you do not have children (or when they are very young) it is much easier. As they get older it becomes more complex. Then, they leave home – and it becomes easier again!
"In general I think all companies would benefit from a better understanding of their people and circumstances. I have always been very empathetic and found a solution when relocating someone in my team – thanks to my own experiences!"
I know it has sometimes been very difficult for my family, particularly when it came to changing schools. I am so grateful for their support! It was essential. Where possible, we always chose American schools in Turin, Italy, in Buenos Aires, Argentina and in Barcelona. This helped as it meant our children could follow a similar curriculum and school calendar. This is very important to consider when you change hemispheres.
Applying To Work At MSXI
My advice for anyone wanting to join MSXI would be that you need to be a 'go-getter'. If you come from an Automotive brand, do not expect everything to be handed to you. Sometimes you may feel like a one man orchestra! This is the biggest difference, but the working atmosphere is very good. You will find many people willing to help and you will have enormous scope to make a change!
The most common mistakes I have seen in my career are individuals being impatient or losing sight of the bigger picture. But if you work and lead by example you can quickly build trust, knowledge and motivation at MSXI…if that sounds like you, what are you waiting for – make the change to MSXI!