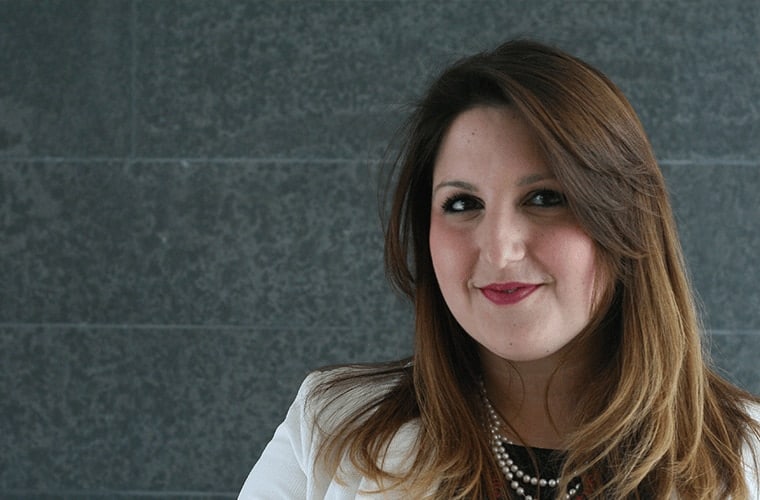 How a flexible approach creates more opportunity
Eleonora is a Project Co-Ordinator at MSX Rome. Praised by for her colleagues for her kind and positive attitude, we asked Eleonora about her experience at MSX Italy.
Embracing Challenges At Work
Before MSX I studied Economics, initially in finance. It was from here that I found my true vocation: management. As for the automotive industry…I've always been passionate about Formula 1!
In my role now my biggest challenge is the one I face daily – the need to be involved, challenge myself and exceed the expectations of others! I know that our customers are still happy with the work that we do because we achieve increasingly challenging results; the passion and good humor from our team is what makes this possible.
"Italians and Americans are problem solvers from birth! I have found that working with America has helped spur our teams in Italy to make things that seem impossible, possible. As Italians we pride ourselves on our creativity!"
I think the most common mistake people make at the start of their career is to have too little thirst for knowledge and being impatient to work through the stages: sometimes in life you have to start from the lowest step. If I could turn back time, I would tell my younger self to travel more, try to study abroad and to focus on gaining as much international experience as possible.
The thing that has struck me the most in my career are the complex human relationships: Italy is narrow and long, and being a Sicilian woman, moving North from the deep South of the country, I had many difficulties initially because of the different mentality. Now I feel enriched, this move helped me to grow a lot and it has helped me build strong professional and personal relationships.
"The beauty of our company is based on diversification, I love having the opportunity to get involved in different roles, try new experiences and measure myself with different realities. It keeps my mind constantly trained!"
I think being flexible and open to new things can make you better at your job for sure! The flexibility in our work here at MSX Italy is everything. Having an open mind to what you do not know is the real secret to finding new solutions. We never give up and always follow the principles of continuous improvement; Plan, Do, Check, Act (PDCA).
Realising How Far I have Come
When we are under pressure the end goal is everything: customers rely on us because we can achieve results in an efficient way. What helps me to stay calm is when I lose direction is the helicopter approach: when I am lost in an endless jungle, I will do what is needed to rise above and view where I am from a higher position. From the sky, I will be much clearer on the wider context. Having a high-level overview allows me to be rational and take a more pragmatic approach.
Looking back on my career so far, I am most proud of the times when I have played a key role for the people I have coordinated, even if our paths are different today. I am also proud to have contributed to the growth of our future leaders and for the recognition we have gained from our customers.Throughout my career my family has always supported me and encouraged me to go on: initially I wanted to follow the example of my father, now I have found a supporter in my husband. I hope to build a strong family like the one I have come from and to be always ready to do something for others. I believe that I can do this and continue my professional career at MSX – I still want to carry on progressing in our company.