Racing towards an electric future
The automotive sector has witnessed a meteoric rise in the number of EV sales in the last 12 months. While this is a positive transformation, OEMs continue to face multiple challenges as they race to adapt their operational, retail and aftersales models.
The future of EVs is certain. Their development supports a necessary reduction in CO2 emissions worldwide, providing clean alternatives to internal combustion engines (ICE). Batteries are becoming cheaper and have a longer lifespan, and infrastructure is continually improving. For the consumer, they are less expensive to run and maintain, and attractive new models are released regularly, making EVs highly desirable in today's market.
But while sales have accelerated, there are still challenges to overcome. Purchase prices are dropping, but EVs still remain more costly to buy and set up than ICE alternatives. Range anxiety can be off-putting for consumers, especially in rural areas where there are fewer charging stations. And traditional automotive companies must invest heavily in the adjustments needed to support a fully electric future.
In our latest MSX Live webcast, MSX experts Jayesh Jagasia, Retail Performance SME , and Andrea Sorrenti, Vice President, Americas, will be joined by Luca Fontanelli, Chief Executive Officer of E-GAP – a mobile charging services provider for EVs. They will discuss the common misconceptions surrounding EVs and additional topics such as charging infrastructure, the ability of electricity companies to support the EV load, and concepts such as vehicle-to-grid (V2G) technology.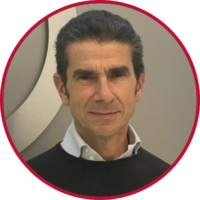 Luca Fontanelli 
CEO of E-GAP
Luca Fontanelli is the CEO of E-GAP, a mobile charging services provider for EVs. He is responsible for key corporate decisions and the management of operations and company resources, and acts as the main point of communication between the board and the executive arm of the company. Prior to his role at E-GAP, Luca co-founded and managed investor relations organization Officine CTS Group. Luca has a degree in economics and a masters in tax strategy and business planning. He can be reached at lfontanelli@e-gap.com.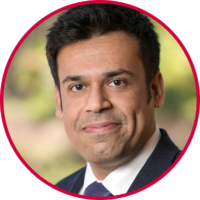 Jayesh Jagasia
Global Executive Director MSX
Deeply passionate about the automotive industry, Jayesh helps leading automotive brands improve their retail performance and customer experience. His previous venture was an innovative business that aimed to radically transform the used-car purchase experience in emerging markets. Jayesh has an interest in artificial intelligence, mobility and learning technology, and offers valuable knowledge and skills to the wider MSX team. He can be reached at jjagasia@msxi-euro.com.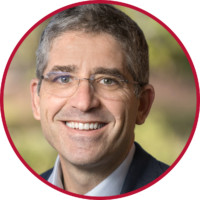 Andrea Sorrenti
Vice President, Americas MSX
Andrea is the Vice President for MSX International's Americas Region. He joined MSX in 1997 and throughout his international career, has had the opportunity to manage customers' operational transformations in areas ranging from Vehicle Sales to Parts, Service, Technical Support and Warranty. As a car enthusiast with a passion for technology, Andrea is excited to contribute towards shaping the automotive industry of the future. Andrea lives in Birmingham, Michigan and can be reached at asorrenti@msxi.com.

[/vc_column]