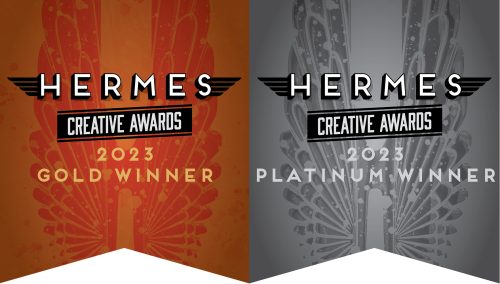 MSX wins Gold and Platinum Hermes Creative Awards for training solutions
MSX is proud to announce that for the second year running, we have won highly coveted Hermes Creative Awards for excellence in the development of digital learning solutions. This year, the three accolades recognize our learning services and solutions for valued clients Hyundai Motor America and Mazda North American Operations.
The first Gold Award recognizes our Genesis Digital Key 2.0 training solution for Hyundai Motor America. This is a creative, web-based training solution that uses both video and photography to help users learn, identify, manage, diagnose and replace the features and operational components of the Genesis Digital Key 2.0 locking system.
We also received a Gold Award for our Large Platform Powertrains training for Mazda North American Operations. This learning solution uses engaging media to train users on the characteristics of large platform powertrains in the North American market and demonstrate their effects on vehicle handling and the driving experience.
Finally, we were delighted to accept the top honor – a Hermes Platinum Award – for our Hyundai Motor America IONIQ 6 training. Our creative and engaging digital learning solution employs 3D video, photography and interactive features to train dealership service personnel on the new vehicle model. Hermes presents Platinum Awards to outstanding entries who show excellence in quality, creativity, and resourcefulness.
The Hermes Creative Awards are administered and judged by the Association of Marketing and Communications Professionals (AMCP). The competition is one of the largest and most prestigious of its kind, with thousands of entries from companies across the globe, so MSX is honored to be recognized for our services to the automotive industry.
MSX delivers innovative business solutions and services to vehicle manufacturers and mobility providers globally. With a focus on providing the ultimate value across Customer Engagement, Parts and Service Performance, Warranty and Technical, Learning, Sales Performance and Actionable Insights capabilities, MSX enables customers to transform operational performance, increase loyalty, and embrace change in a fast-evolving industry. The company has 5,000 team members across Europe, US, APMEA and China.
Press and Media contact
Ioanna Dimopoulou
Global Director Marketing and Communications