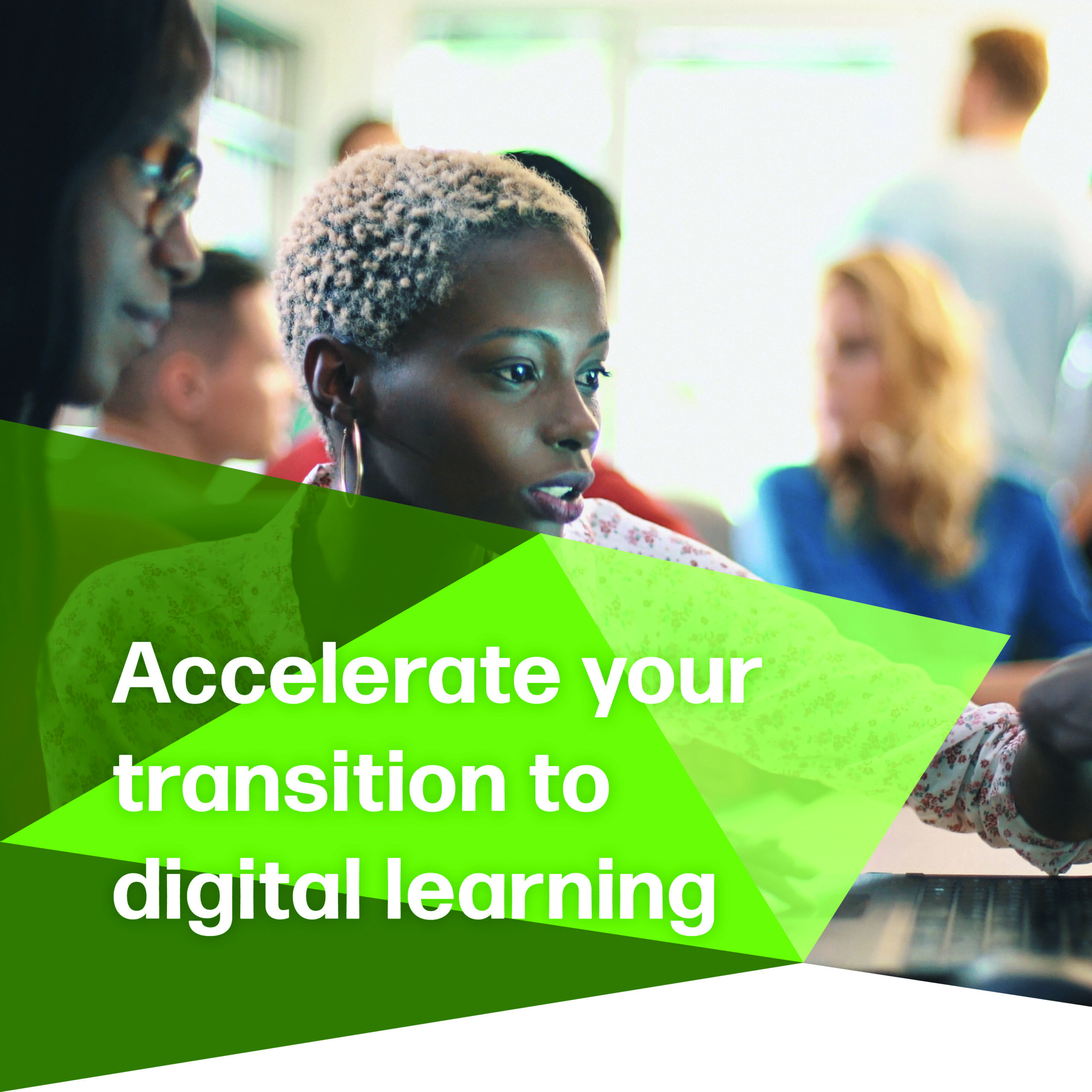 As part of the ongoing effects and recovery from COVID-19, businesses need to transition to digitalized workstreams in order to deliver employee development and training. MSX's experience, expertise and best practice solutions can help you get there.
The rapidly changing landscape
The delivery of face-to-face training has been severely impacted. However, training requirements will not become obsolete and businesses are looking for more digitalized training solutions to reduce spend and speed up delivery. In the new reality, the need to upskill is more important than ever before. The focus is shifting away from reskilling and moving more towards performance improvement which consequently improves profit and ROI.
But the move from face-to-face training into digital formats is not straightforward. Specialist support is needed to migrate existing training modules to suit digital learning.
How can we support you on this journey?
Our new scalable approach to digital and remote learning can help you to evaluate your current training curriculum and learning ecosystem to determine its 'digitalization potential'. By estimating your overall cost savings and producing a detailed business case, we can accelerate your successful migration to a more digitalized learning model.
Our preliminary analysis will identify areas of your curriculum that can be replaced by digital learning, areas where digital elements can help realign existing methods, and where digital tools can reinforce knowledge and skills being delivered via other methods.
In roles where little or no specialized/technical knowledge or skill are required, digital learning can replace traditional learning.
Where some specialized/technical knowledge and skill are required, you can realign your learning curriculum by replacing some competencies with digital learning.
A high level of specialized/technical knowledge and skill require more hands-on training. In these instances, we can use digital learning to reinforce knowledge and skill delivered via other methods.
Get the best out of your team
MSX's Digital Learning Readiness Pack has been designed to improve the consistency and delivery of training throughout your entire network, and offers substantial cost savings to your business.
Digital learning in its many forms allows a greater degree of flexibility to meet the learning needs of each individual.
Digital learning makes training available 24/7, providing easy access for learners when they need it.
Learning can be individual and personalized, and aligns with each learner's preferences, allowing them to access the right learning at their own pace.
Leverage the power of digital technology to deliver a positive impact, immediately building skills while addressing network pain points.
Digital learning is more efficient and delivers significant time and cost savings. Learners continue to learn while they are generating revenue for their business.
Digital learning methodologies enable more accurate and impactful learning and deeper participant engagement, delivering superior ROI compared to traditional learning methodologies.
Your journey to digital learning
MSX's Digital Learning Readiness Solution is highly scalable and easy to implement. Our expertise enables us to develop a range of blended solutions and digital learning content to support your needs, ensuring your learners are engaged and able to drive their individual learning experience.
Our industry experts will be hands on to help spot the migration opportunities within your existing learning curriculum and identify what modules can be replaced by digital learning. By gathering information on current curriculum and digital habitats from current users, evaluating the current digital infrastructure and analyzing data from your existing learning management system, we can identify the elements of your curriculum that are right for digitalization and provide estimated cost savings.
Our end-to-end transition plan is designed to help you migrate to a more digitalized learning model, with detailed milestones and success metrics. We identify the right applications for digital learning methodologies and blend them seamlessly into your existing curriculum, allowing your transition to run as smoothly as possible.
of L&D leaders think it is now more important to integrate digital learning into corporate collaboration platforms. Source: Fosway Group.
increase in web traffic through March and April 2020 in topics related to remote learning, virtual instructor-led training (VILT), and leading through adversity and change. Source: TrainingIndustry.
of employees feel engaged in the workplace. Source: Axonify.
of the world's workforce will require significant re-skilling over the next few years. Source: Axonify.
Why choose MSX Digital Learning Readiness