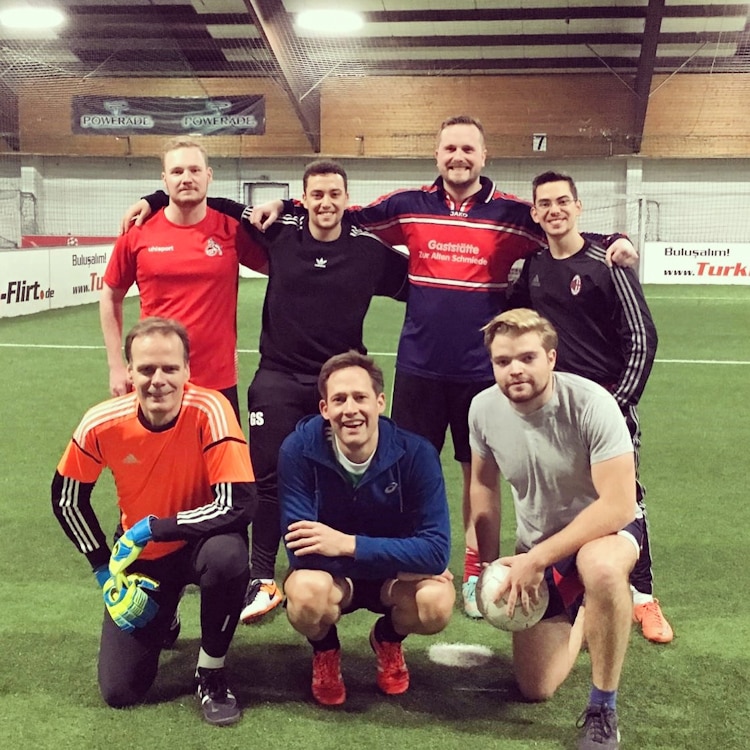 Things every graduate should look for in a Manager
Finding and choosing your first job after College or University can be daunting, but a good manager can help pave your future career. HR Director Michael Dost explains how a supportive environment is essential for a smooth transition from study to work.
First Impressions Matter
After I graduated, my first job was as a Call Center Agent helping with legal and customer service queries. At the time, I wanted to be a Legal Counsel but there were too many graduates from law school in Germany. Finding a job was not that easy; most of my friends started work in totally different fields just to have a job. Since then, I've worked for a few different managers and managed different teams myself. Now, there are a few things I always look for in a Manager; Motivation/Drive in order to improve the company/business; Clear Communication Style; Ability to focus;
"The worst managers are the ones who are dishonest and choleric at the same time. I've worked for someone who treated their employees badly, yelling at them whenever they could! For me, the best managers are the ones who give clear guidance: I would want my team to describe me as someone who is clear and fair on what I want, and able to give direction without losing fun at work."
After completing my studies, what I found most difficult was understanding what my exact role in the company was and what dependencies exist within a corporate community. I overcame that with lots of coffee and communication with other employees!
Now, I lead the European HR Department for MSXI, an international automotive partner. My role is to cascade our company vision and different projects at a local level, making sure the different European markets are aligned. I am also responsible for helping local markets keep day to day operations functional.
"At MSXI, I don´t think there is one characteristic we look for in new hires, a mix of skills and personality types is valuable. I'd encourage everyone to apply- we are open to all applicants. What's important is how you treat each other and that you share our values; it's not about streamlining people and having an identical workforce! Otherwise we would have no new impulses, we would stagnate."
Look for someone who welcomes new ideas!
There is so much pressure on people now, less from employers but from our social lives, especially social media. It can be very tempting to portray oneself in the way one wants to be seen (and everybody does that to a certain extent) but social platforms give us the opportunity to fake it even more.
As a manager, it's important I give my teams the possibility to withdraw from time to time. We encourage people to bring new ways of thinking, but to do this sometimes it is better to let thoughts wander. I've found speed does not foster creativity, rather the opposite.
"Our Graduates are so important as they bring new ideas, thoughts and characteristics which are helping shape us into an even more diverse company. We always welcome a "fresh" unbiased view as it helps us to keep growing."
At MSXI, new Graduates can expect to gain a lot of insight into the automotive industry very quickly. We will also help them develop according to their individual strengths and where they want their career to go, whether as a Manager or as an automotive expert.
Your job interview should be enjoyable!
The best advice I have for any recent graduates is to do what you really enjoy; only then will you be successful and credible. The same applies for the interview process; remember it's a chance for you to meet us and decide if we're a good fit. Try to enjoy the process and learn what you can from the experience!
"We're all human! One of my most embarrassing moments was in a Job Interview – I was talking with my hands to explain something and accidentally hit my coffee cup. It flew over the table, hitting my future boss and spilling coffee all over him. I still got the job!"
I'd also say try to communicate open and honestly and treat everyone with respect, regardless of position and title – only then will you have a strong future at a company. Treating your co-workers badly or being rude will always backfire eventually.