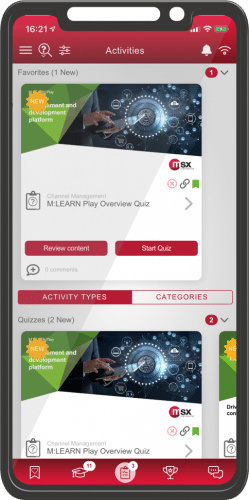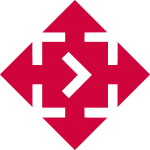 An app to inspire your
frontline employees
M:CORE Mobile Learning is an application that engages employees, supports the development of new skills and improves operations within the automotive environment.
It delivers real-time content to staff in any location, straight to their mobile devices. It helps them engage with and retain important information, and access resources on demand. It helps your brand bridge communications gaps and better support employees through periods of change.
M:CORE Mobile Learning uses mobile tools to encourage learning and social interaction. It collates and hosts data in the cloud and translates it into reports that deliver valuable insight to your business.
Helping OEMs support
retail neworks
Connect by delivering content to your employees in multiple formats including PDF, video, and HTML files.
Engage by delivering games, blogs, micro-learning activities and messages to staff members. Better understand user participation through detailed reports.
Interact with your employees using surveys, polls, social feeds and quizzes.
Giving users the tools
to do more
Users can access and receive content in multiple formats to support their understanding of new products, features and services.
Users can participate in activities such as quizzes and surveys, or view documents and simulations.
Users in dealership teams or who share similar roles can connect, participate in discussions and collaborate on content.
Users earn points for engagement. They are rewarded with scores for activities and can view their own performance.
Users can earn aspirational badges by completing challenges, engaging in specific ways or demonstrating excellence.
Users can view their league position against other team participants, or measure the performance of their dealership as a team against others in the network.
Making it easy to manage content
Manage your content, activities and users
Built as a responsive website, the content management system enables administrators and content developers to easily manage content and engage with dealership staff wherever and whenever they like.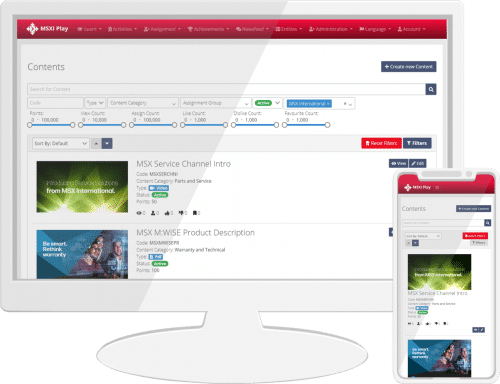 Helping you understand user engagement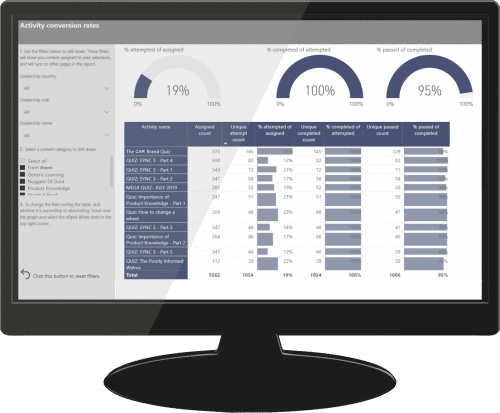 Extensive insight into user engagement
Use insight driven analytics to understand your dealership teams' interest, skills and development challenges, and improve the impact of your content and activities.
Bringing your network together