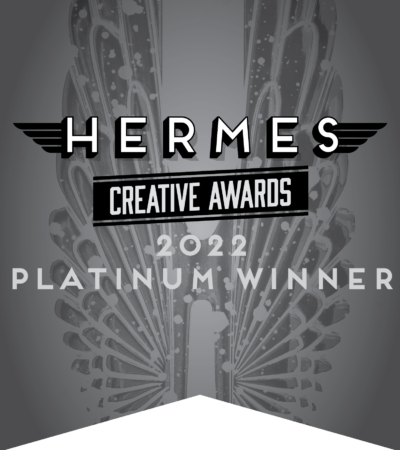 MSX has received Hermes Platinum and Gold Awards for the development of outstanding training courses with Hyundai Motor America
Southfield, MI June 29, 2022
MSX, a leading global provider of technology-based learning solutions to the automotive industry, is proud to announce its recognition by Hermes Creative Awards for excellence in two recent training initiatives. MSX received a Platinum Award for digital product training developed for the all-new Hyundai IONIQ 5 SUV; and a Gold Award for web-based training on Hyundai's Advanced Driver Assistance Systems (ADAS).
"It gives us great pleasure to be developing award-winning digital learning solutions for Hyundai Motor America. Employing 3D video and photography, we designed creative and engaging training for dealership service personnel on the new Hyundai IONIQ 5. We also developed dynamic web-based training for service technicians to learn the operation of Hyundai's Remote Smart Parking Assist technology," said Jay Van Laanen, Account Director, MSX.
The Hermes Creative Awards is one of the largest and most prestigious competitions of its kind, with thousands of entries from companies across the globe. Administered and judged by the Association of Marketing and Communications Professionals (AMCP), the Hermes Creative Awards honors the messengers and creators of the information revolution who, armed with their imaginations, bring their ideas to life through traditional and digital platforms.
About MSX International
MSX is a leading provider of technology-enabled business process outsourcing (BPO) services to OEMs in more than 80 countries. MSX's deep automotive industry expertise, combined with advanced data analytics and custom software solutions, improve the performance of automotive dealership networks by increasing revenue, reducing costs and enhancing customer satisfaction. The company's broad BPO services suite supports OEMs across Warranty and Technical, Parts and Service, Channel Management, Customer Engagement, and Fleet and Mobility. MSX employs more than 4,000 team members worldwide.
Press and Media contact
Ioanna Dimopoulou
Director Global Marketing Communications