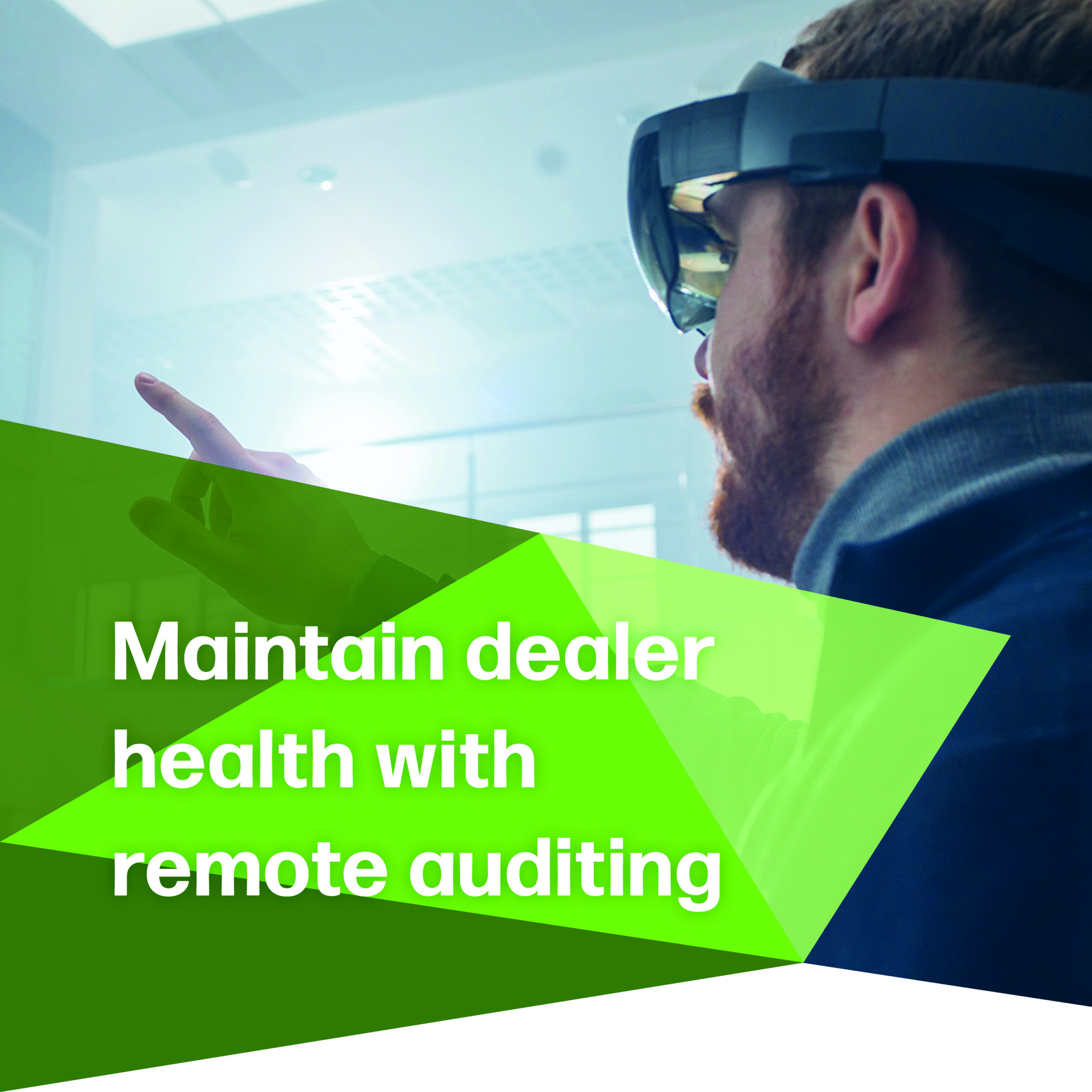 Auditing is essential for dealer health to ensure maximum performance and to highlight opportunities for improvement. However, ongoing contact and travel restrictions mean auditors are less able to perform onsite assessments.
MSX has developed a solution that enables audits to be conducted remotely. Our experienced auditors guide dealers through this remote audit process, providing them with steps for improvement to ensure your dealer network is complying to dealer standards and performing to the best of its ability.
Maximize dealer performance
MSX's remote auditing process uses an audit management website and video conferencing software to enable dealers and MSX auditors to work together in gathering the evidence and documentation needed to satisfy audit requirements.
A user-friendly app allows dealers to upload documentation and photos directly in response to audit questions, while a dynamic dashboard and visit report provide access to the full audit results and feedback.
Improve your efficiency and performance
Remote auditing removes the worry of interruptions to employees' regular workflow and other disruptions experienced during an onsite audit.
Reduce your carbon footprint and avoid the stress and inconvenience of difficult-to-access locations, strict travel and parking permits and international visas needed when conducting audits abroad.
The use of innovative technologies and cloud-based systems means you can access your audit data from anywhere, at any time.
Benefit from our team of global industry specialists and engage with the same trusted experts no matter where they are based.
Our audit team work together with you and your dealers to ensure compliance with dealer standards across all areas of the business.