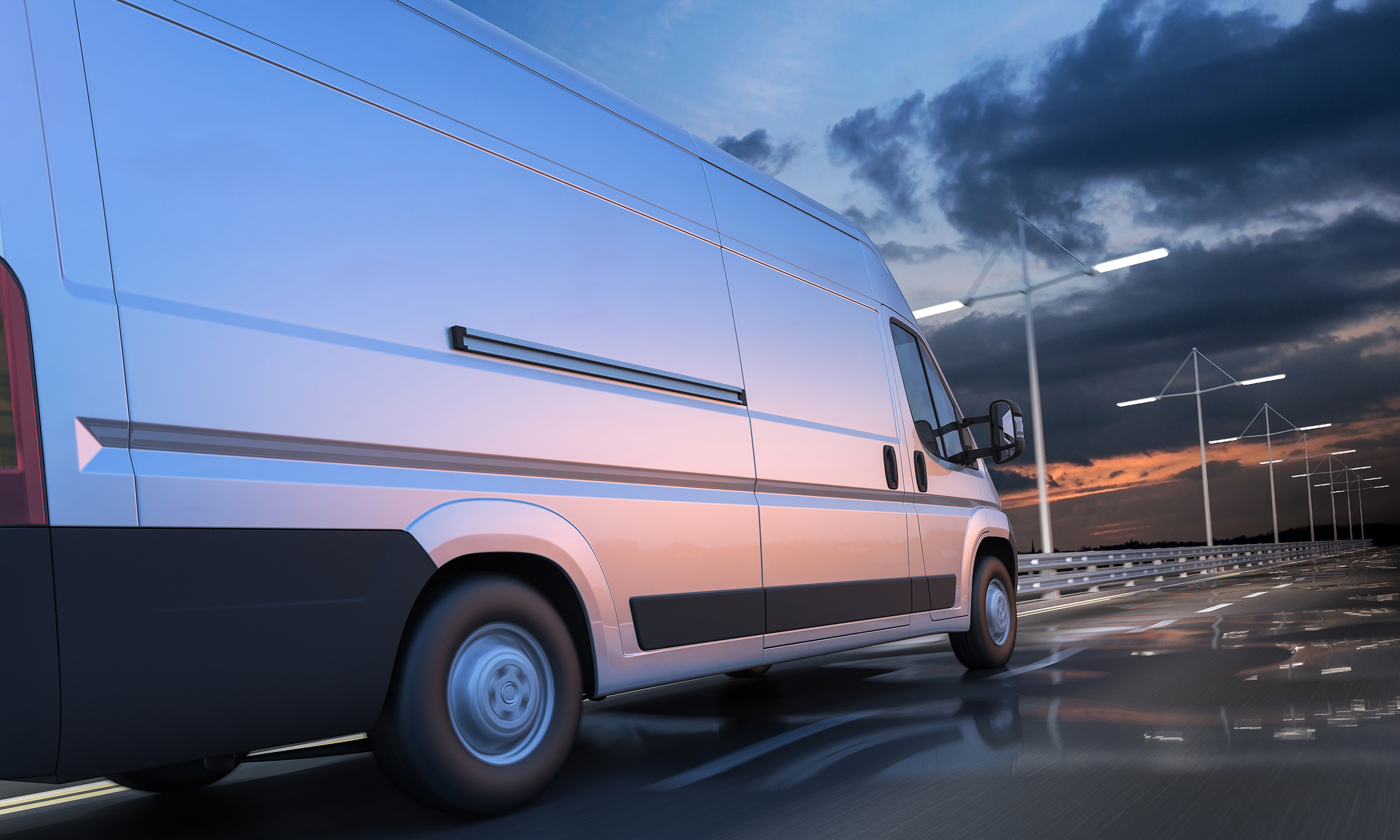 For today's consumer, spending hours at a dealership waiting for a vehicle to be serviced is a huge inconvenience. Some dealers offer transportation or collection services, but customers are still required to take time out of their days or have their days disrupted. In response, many OEMs are looking at ways to take the service bay to the customer site.
Convenience, opening hours and location are among some of the main factors that drive customers to choose a specific dealership for their next service. But the challenge for dealerships is that they can't alter their locations, nor can they deviate from the market area to which they've been assigned by the OEM.
In recent years, the pandemic forced dealerships to close their waiting rooms and stop offering customers service loaner vehicles, even though vehicle maintenance was classed as an essential service. But this prompted OEMs and dealers to accelerate the rollout of a new mobile service offering, providing customers with an opportunity to get their vehicle serviced or repaired in a safe environment, with the convenience of a location that's better for them – their home, office or somewhere nearby.
Mobile service may have been driven by the aftermarket's desire to offer convenience to the customer, but many OEMs are also harnessing this opportunity to differentiate their product offerings from those of competitors. Mobile service often forms part of a manufacturer's package of products and services that appeal more to today's consumers, even those who simply view their vehicles as a method of getting from A to B. Business strategies are now, more than ever, focused on improving customer service, helping drivers develop brand loyalty, and offering them a superior service that's similar to the one they experience in other industries where products and services are available on-demand and online.
"Workshop capacity is an issue for OEMs globally, and mobile service vans can help increase their ability to service more customers. It's a cheaper alternative to adding a service bay, improves customer convenience and increases their market area."
Challenges and benefits of mobile service
There are a host of issues that OEMs must consider when introducing mobile service vans into their aftersales networks. An internal combustion engine (ICE), for example, requires fluid changes. Regulations in many major cities, especially across North America, prohibit certain vehicle maintenance on public streets. This presents challenges for OEMs in identifying the communities and spaces they can operate in, and the potential liability for any damages, such as oil spills or property damage.
However, there are many gains for businesses. Workshop capacity is an issue for OEMs globally, and mobile service vans can help increase their ability to service more customers. It's a cheaper alternative to adding a service bay, improves customer convenience and increases their market area.
Electric vehicles (EVs) are mechanically less complex that their ICE counterparts with fewer moving parts or the need for fluid changes, so mobile service is an option that fits well with the EV customer. Tesla included mobile service in its service network early on, and in 2021, the organization's goal was to have half of its service work in North America carried out through mobile service. By the end of 2020, mobile service accounted for around 40% of Tesla's services in the region, adding to the capacity of its network significantly without having to build bricks and mortar.
But some dealerships have found it difficult to get mobile service off the ground. There's a global shortage of technicians so recruiting people with the skills required to represent the dealership and engage with the customer, and with the technical ability to repair the vehicle, is a challenge.
US new-car dealerships total service and parts sales, 2021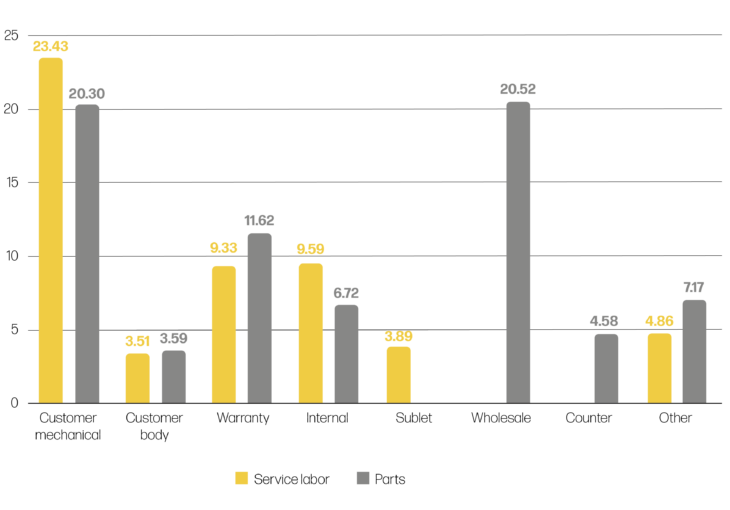 US new-car dealerships total service and parts sales, 2021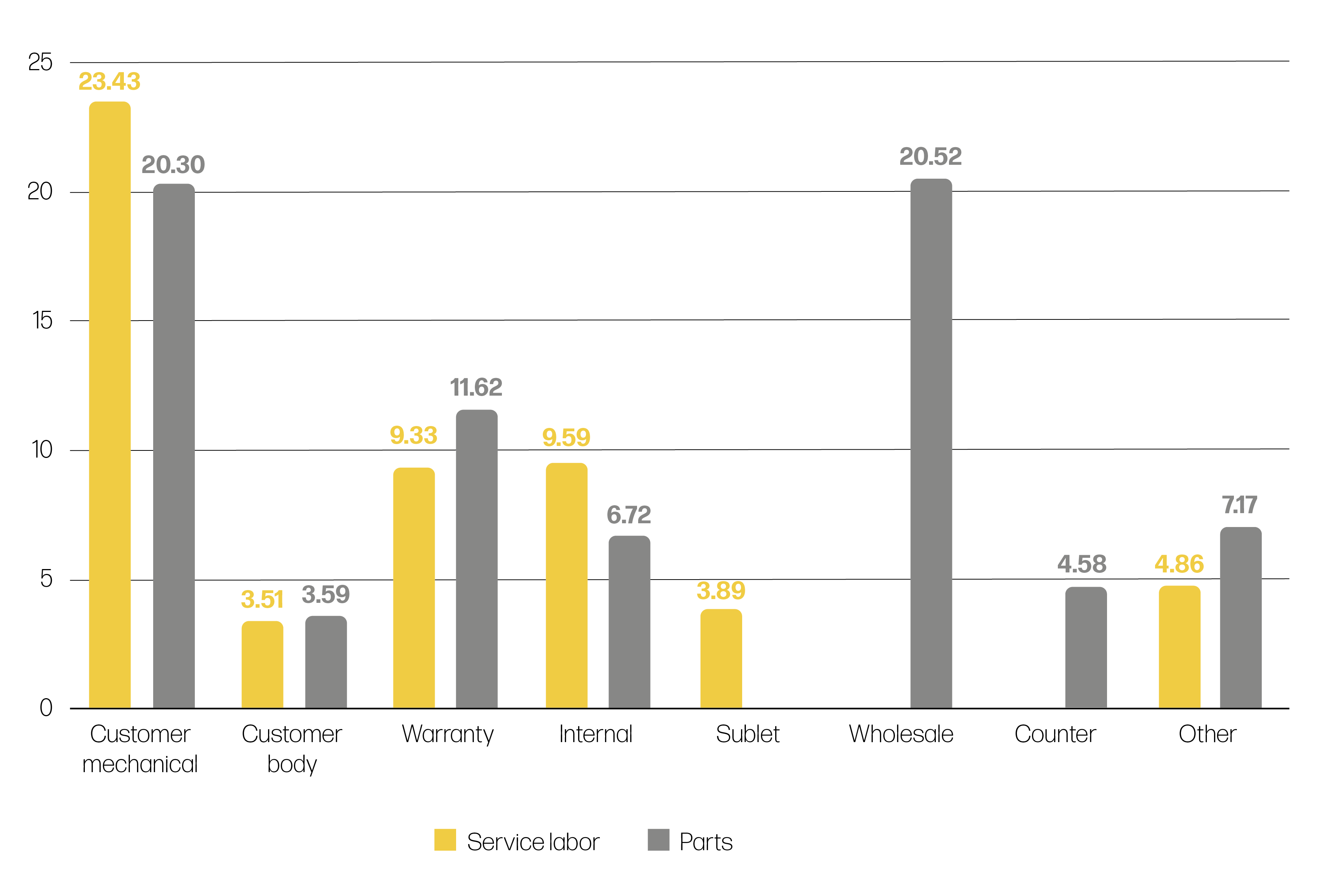 Delivering mobile service
Once a dealership has made the decision to invest in mobile service, the business needs the right processes in place for it to operate efficiently. By identifying pockets of customers in small geographical areas, the dealer can dispatch its mobile service vans to these locations for the day. This way, the customer experiences greater convenience, while the business reduces the amount of time the van is on the road, maximizing on its return. Whether the focus is on fleets, large offices or entire neighborhoods, this 'proactive service scheduling' and the ability to take the service bay to the customer will help make mobile service a financially viable solution for the long term.
With mobile service, commercial fleet managers can service multiple onsite vehicles at a time and minimize downtime – one of the biggest challenges they face. But there are limitations to what repairs and maintenance can be offered through mobile service, especially on ICE vehicles that have more moving parts. Some warranty work, for example, can be completed through mobile service, which can generate revenue for dealers and support the cost of running a mobile service van. However, due to the limitations of mobile service, not all warranty work can be completed in this way. For example, it's likely that major repairs will still need to be done in the dealership where specialist equipment or specially trained technicians are available.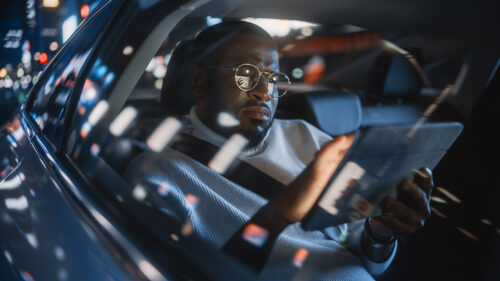 Also, a vehicle's eligibility for mobile service will need to be determined in advance. Service advisors booking the repair will have to ensure the vehicle qualifies and that the customer is aware of the process and its benefits. Dealers must also remain in close contact with customers in the lead up to a booking to ensure the requirements of the service do not change.
During the service, a technician may identify an issue that can't be fixed at the roadside or may need a part that isn't in the van. To prepare for these situations, businesses must establish efficient processes for booking vehicles into workshops or sourcing parts, either via service advisors, mobile service coordinators or a centralized business development center.
A centralized scheduling process brings its own benefits – appointments can be booked to incorporate all customers in a specific geographical area, for instance. But there are also challenges that may hinder the process. Local restrictions vary from region to region, meaning a centralized brand representative who handles different regions may find it difficult to qualify a repair for mobile service. Currently, the dealer manages mobile service and is responsible for knowing what is and what isn't allowed within its area of operation.
Tesla vehicle sales and mobile service fleet evolution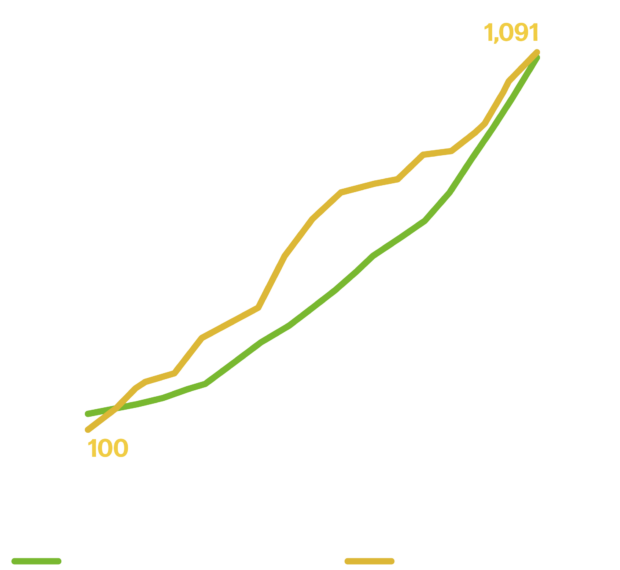 Tesla vehicle sales and mobile service fleet evolution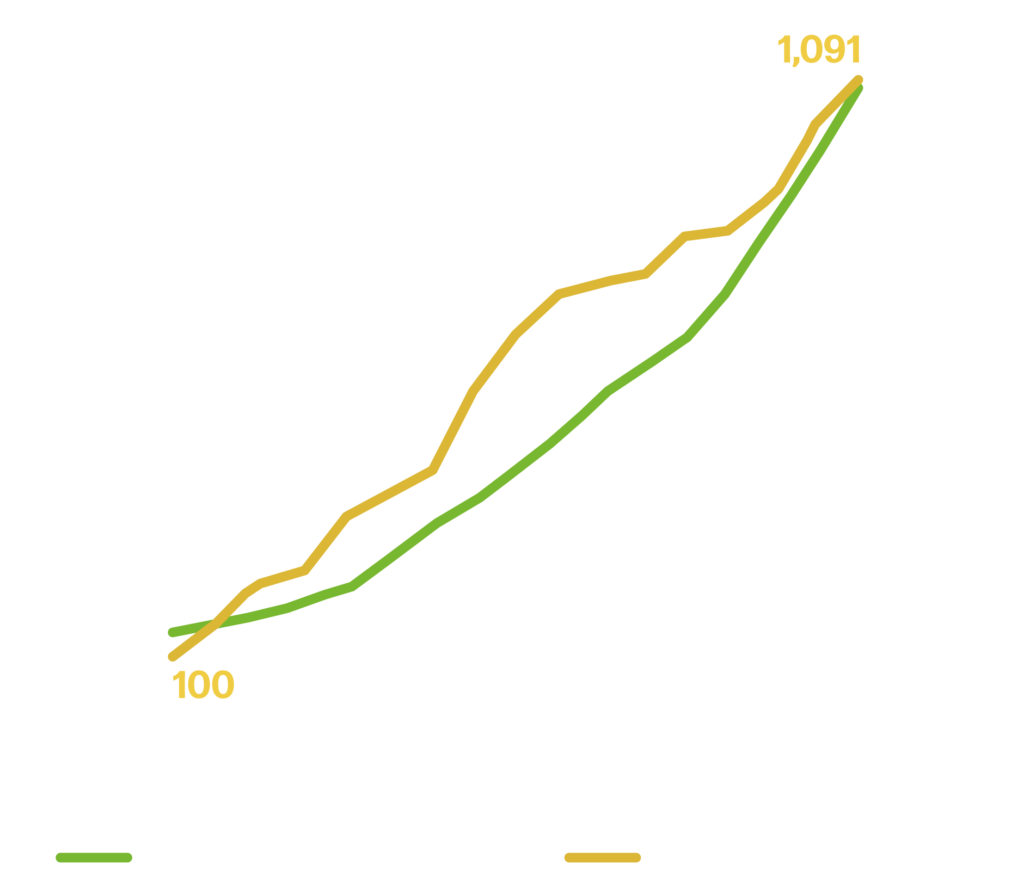 The key to successful mobile service operations
The introduction of EVs and advanced vehicle connectivity has increased the proportion of software-related repairs being completed in the workshop. With no requirement for the removal or replacement of mechanical parts, these vehicles are well suited to mobile service for their updates alone. Some brands are offering mobile service to their EV customers only, whereas others will continue to service both EV and ICE customers. Either way, by limiting the menu of services to those that are faster to complete, mobile service technicians can repair vehicles quickly, helping to offset the time spent driving between locations.
While dealers can charge more for mobile service, repairs aren't as complex and therefore generate less revenue. Set-up costs and increased downtime also mean profits may be lower than when repairing a vehicle in a standard service bay. But these challenges are far outweighed by the benefits of mobile service to the customer. Dealers have an important opportunity to develop stronger relationships with customers, who are more likely to return to purchase or lease their next vehicle.
MSX studies have revealed that a significant percentage of vehicles that undergo mobile service are brought into the dealership for additional work within 60 days. This is a result of the technician identifying additional work that could not be done at the roadside. The true value of mobile service can't be calculated solely on the profit it generates at the time of repair, because the follow-up customer engagement, the experience it provides, and the loyalty it encourages are invaluable to any aftersales operation.
About the Author:
Michael Bowe
Aftersales and EV Operations Director
Mike is North American Director of Aftersales and Electric Vehicle Operations at MSX. He works with OEM customers to facilitate the learnings and growth of aftersales and EV activities. Mike has almost 40 years of OEM and supplier experience in the US marketplace. He joined MSX in 1998 as a Project Manager and held multiple roles including Account Director for Ford, General Motors, and Toyota, and Director of Service Operations. Mike can be reached at mbowe@msxi.com.