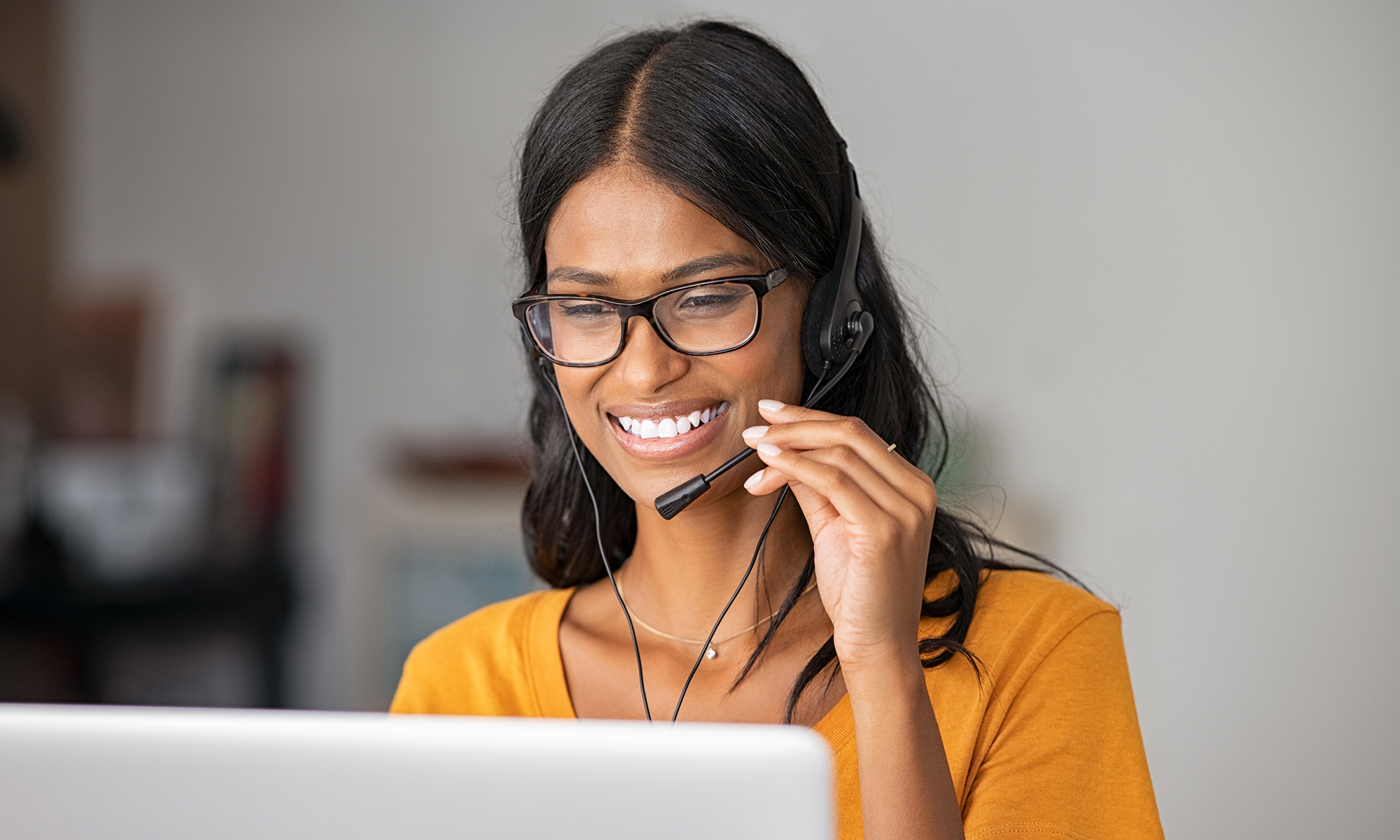 New tech for automotive retail: How virtual tools can transform training and improvement programs

New tech innovations are sweeping across the automotive industry, revolutionizing the way consumers buy and maintain vehicles. But these new technologies can also aid manufacturers' internal processes, from training to consultancy and assessments.
Many other industries are further ahead in their digital transformation. For some, complex online retail platforms offering a completely digital customer experience have been the norm for years, and OEMs are under pressure to improve their digital offerings to keep up with changing consumer habits. But processes within the automotive sector are often tied to complex customer journeys that heavily involve the dealer network. As a result, their digitalization can be more challenging than those of other retail environments.
Automotive manufacturers are investing heavily in this transformation, reviewing all areas of their businesses, identifying opportunities and finding new ways to adapt their processes to run operations more efficiently. And the strain on the industry over the last 12 months has only accelerated this transformation.
Local travel bans and social restrictions have forced OEMs to operate differently and introduce digital tools and new software solutions to replace face-to-face interactions. Even when remote working and social restrictions begin to ease, many OEMs will keep many of their field-based operations – including training, consultancy and coaching – online, to help them run more efficiently.
"Using chroma key technology, manufacturers can live stream training sessions to large groups of people at one time, and deliver coaching and assessments remotely."
Digitalizing automotive training, consultancy and coaching
Many automotive brands are exploring the tools and technology needed to transform their field-based consultancy and training into a completely remote model. But a successful transformation requires more than just tools and software; manufacturers need to completely change their mindset and their way of working.
When a manufacturer decides to digitalize its field operations, it needs a complete business solution that considers all factors such as tools and software, skills and capabilities, as well as the distribution model for its new approach. Moving an entire training and coaching model online is not as simple as sharing a presentation via a video call rather than in the classroom. The courses, the delivery and the overall strategy behind the model need evaluating and redesigning. Manufacturers also need to consider how participants will access the information, and ensure they have sufficient internet or mobile data connectivity.
Training experts can help conduct a detailed assessment of the existing strategy and design a suitable solution that will meet the customer's needs. They can suggest any technologies that will be needed to deliver these digital services, and work with digital developers and web designers to transform the OEM's existing materials for online training.
A tool that is gaining traction in the automotive training and coaching space is chroma key technology. Originally used for TV and movie production, chroma key technology consists of a room set up with a green screen, lighting, cameras, microphones and specialist software. The green screen allows the user to project any image behind them so that, from a viewer's perspective, the presenter is standing in a dealership, or in any other location relevant to the training. Presenters can add digital animations, share information in the background, and even display moving 3D images in the room, allowing them to run more interactive and engaging sessions.
How corporate learning has evolved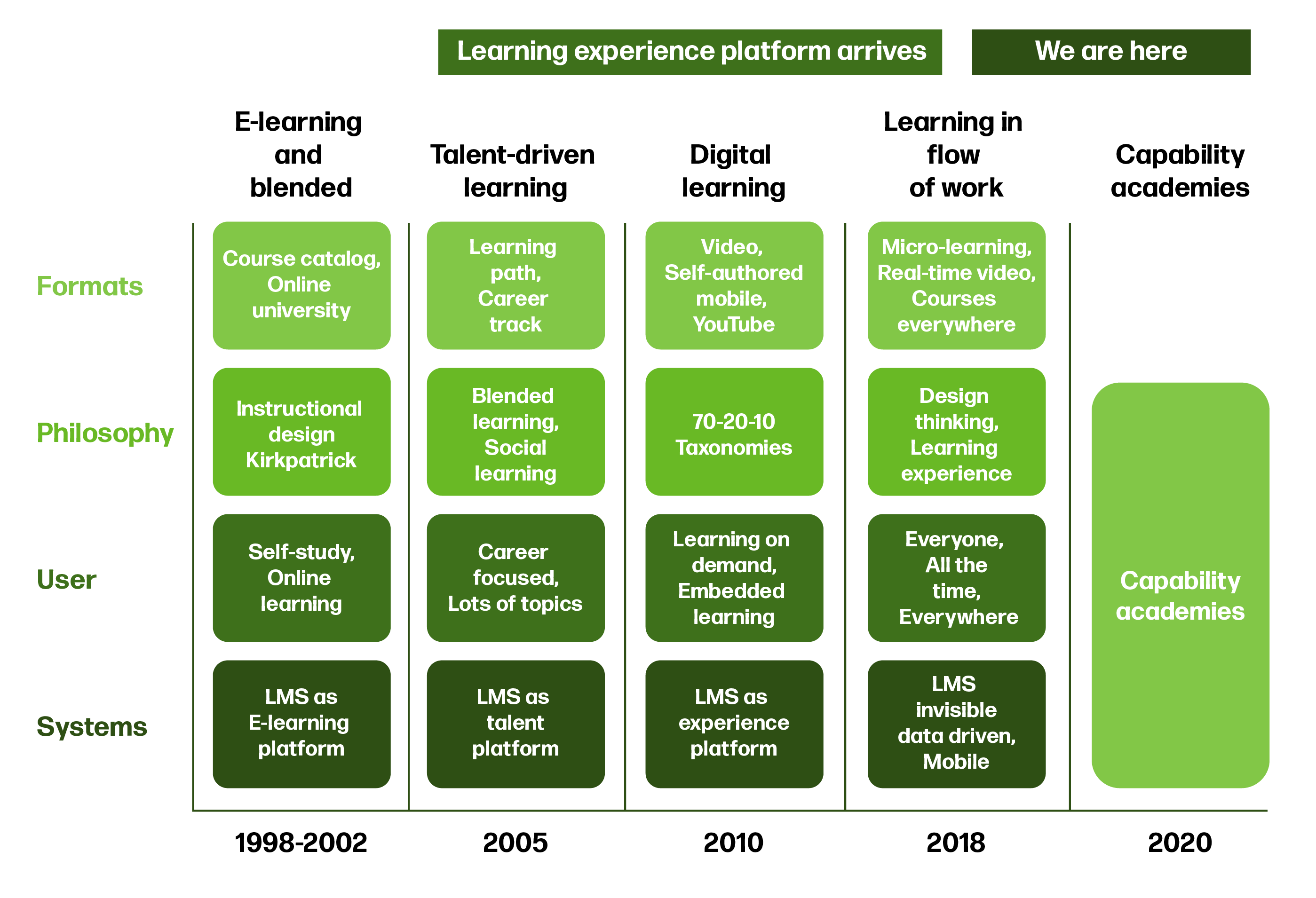 Presenters will require professional training from chroma key technology experts to ensure they know how to train using these new tools. It's a very different approach to the face-to-face interactions most coaches and trainers are used to. They must learn how to engage with people in an entirely different way, through a camera and on screen, and ensure that the information is being received and understood. They must also offer participants the opportunity to raise their hands and ask questions when they need to.
Using chroma key technology, manufacturers can live stream training sessions to large groups of people at one time, and deliver coaching and assessments remotely. Improved engagement is the key benefit of chroma key technology, offering a vast improvement on traditional training methods. It's very easy for participants to get bored behind their laptop screens and lose interest in the information being shared. And while OEMs can see when participants have joined an online session, they don't know if they're paying attention and understanding the information being presented, as they are unable to see them on the screen.
Manufacturers are exploring additional technologies to overcome this problem, following in the footsteps of universities and colleges which have had to tackle remote learning requirements brought on by the pandemic. Hyflex technology uses two screens – a digital screen using technology such as chroma key to enrich the presentation, and a camera that allows the trainer or coach to see the attendees on the screen – keeping the participants engaged for longer. It also allows them to monitor facial expressions and reactions, identifying the need for further clarity on more complex topics, and answer questions when asked. This mix of face-to-face and virtual training allows participants to interact as if they were all in the same room. It can also help improve situations that require remote working, or offer support to teams working from disparate locations, bringing businesses and teams together, and making them feel connected.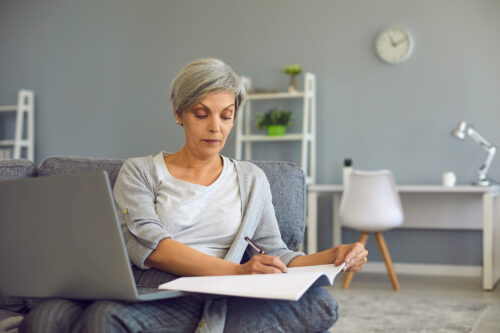 Microsoft HoloLens is another technology piquing the interest of the automotive industry. It's a holographic computer built into a headset that allows the user to see, hear and interact with holograms within any chosen environment, such as a dealership or automotive workshop. This has huge potential in automotive retail and training, and could be used in new vehicle launches or for more technical training requirements. It creates an immersive, interactive experience, allowing a presenter to show technicians the engine of a vehicle in fine detail, for example, helping them better understand its mechanics.
How corporate learning has evolved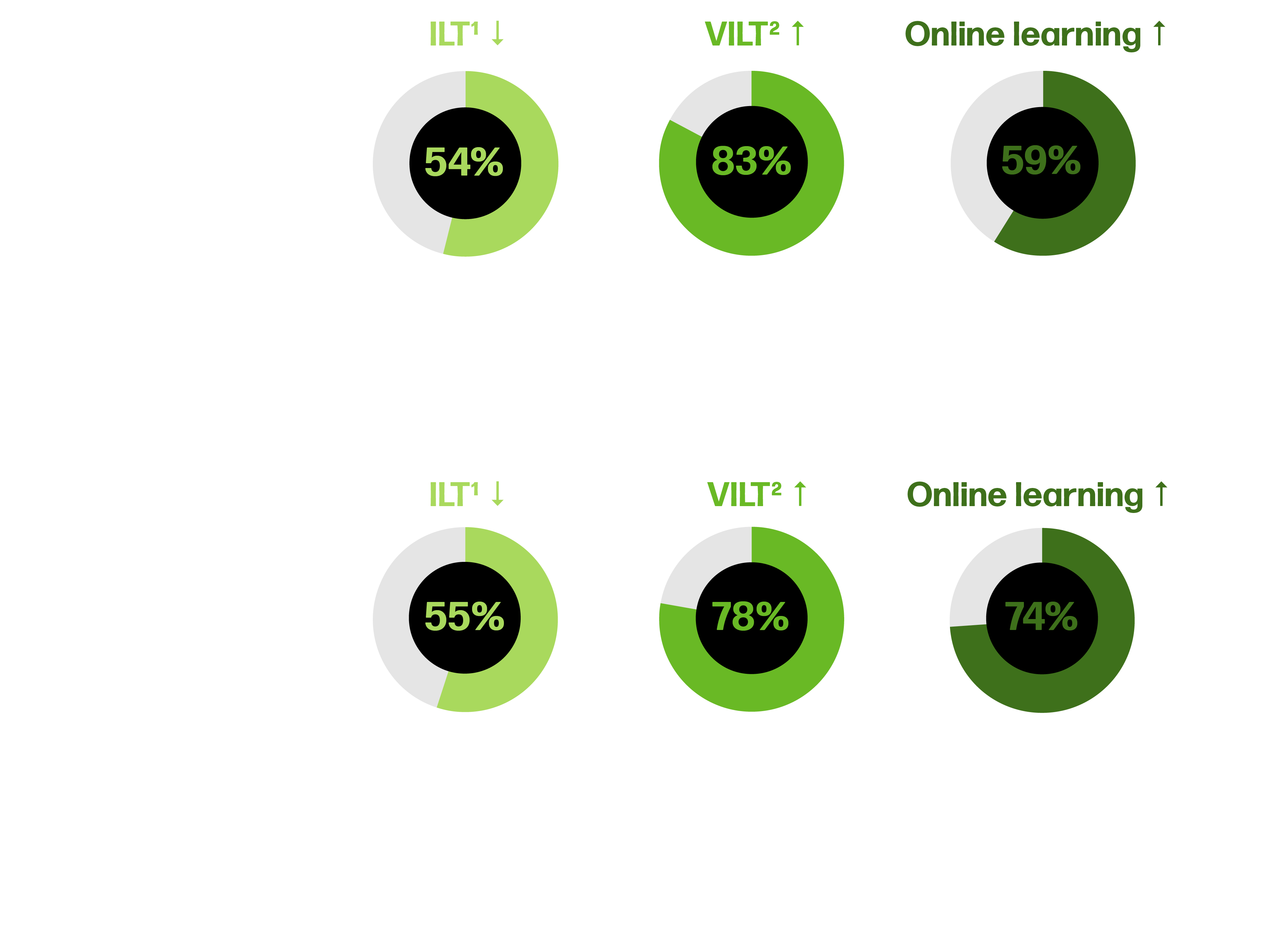 Improving automotive retail operations with virtual platforms
Sessions delivered through these alternative virtual meeting platforms allow OEMs to deliver as near to face-to-face training as possible without the need for employees or coaches to travel. This way, OEMs can make significant savings on hotels and fuel, and they can also recoup valuable working hours that would otherwise be lost in traveling time to and from training sessions.
Developing a long-term strategy
COVID-19 has given automotive manufacturers the opportunity to test these new technologies, which is something that wouldn't have been prioritized otherwise. And it's likely that the use of these virtual meeting platforms will become increasingly popular as the automotive industry continues to evolve. OEMs and their retail networks are already benefiting from this new and more efficient way of delivering training and consultancy, and many are planning to transition to a more virtual model permanently, hosting up to 70% of their training and consultancy online.
Advances in technology will continue to produce new solutions that improve the delivery of training, as well as the participant's ability and willingness to engage and interact. But OEMs need to fully embrace this transition to virtual training by creating dedicated teams of experts to properly manage their delivery, and by monitoring user engagement to validate their success.
About the Author:
Elvira Llorens
Managing Director, Iberia
Elvira is responsible for MSX business operations in Spain and Portugal. She joined MSX in 2003, and brings with her a wealth of consultancy experience within the automotive sector. Elvira has a degree in Engineering and is an Executive MBA. She enjoys working with innovative teams helping them add value to their programs and clients. Elvira is based in Madrid, Spain and can be reached at ellorens@msxi-euro.com.