MSX International announces strategic investment
in MCON Group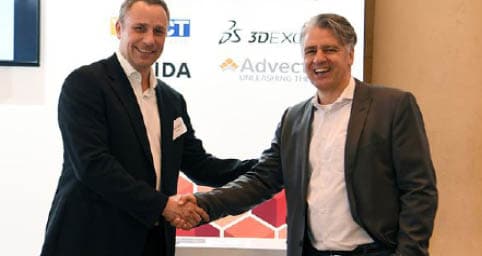 Detroit, April 17th, 2019 – MSX International, a global technology-enabled business process outsourcing company announced today that it has made a strategic investment in MCON Group – a multinational digital professional and managed services organization. The announcement was made during the Chinese Car Symposium held on April 17 in Shanghai, China. Terms of the investment were not disclosed.
Headquartered in Munich, Germany, with international offices across Europe, Asia, Morocco, and Mexico, MCON has 20+ years of experience in building and maintaining digital customer journeys for car manufacturers and auto retailers, as well as helping enterprises to move infrastructure into the cloud.
MSXI's investment in MCON Group will lay the foundation for the two companies to leverage each other's strong positioning in their respective fields to capture shared opportunities and enhance value for customers across the global automotive landscape. This investment takes MSXI one step further towards fulfilling the company's ambition of becoming the partner of choice for its customers' digital transformation journey.  MCON's successful history and extensive experience in developing and managing digital solutions and applications for OEMs represents a strong complement to MSXI'S breadth of value-added services and global automotive industry expertise. The companies will focus on developing joint solutions that will enable them to provide an even stronger and comprehensive value proposition to clients and empower automotive OEMs and their dealer networks worldwide to compete more successfully in the increasingly digital landscape.
Furthermore, MCON's strong presence in the Chinese automotive market supports MSXI's focus on driving long-term growth within China.
"We are excited to join forces with MCON Group. This strategic investment is a significant part of our digitalization strategy that focuses on enriching and expanding our portfolio of technology-based  solutions and innovative offerings.  MCON's product suite and digital expertise is an excellent fit to our market positioning, digitalization strategy and our customers' aspirations", said Patrick Katenkamp, CEO, RNS MSX International. "Together with MCON, we look forward to driving significant value for our customers worldwide and supporting them on their digital transformation", he continued.
"We are delighted to have MSX International as a strategic partner. In addition to having global scale in the automotive marketplace, MSXI brings complementary skills and unprecedented domain experience to address the needs of our customers with a comprehensive approach. Together with MSXI, we will focus on integrating all aspects linked to innovation, business processes, data and digital to create unique offerings for our customers", said Christian Dietrich, CEO of MCON Group.
Goetzpartners acted as financial advisor to MSX International in this transaction.
Release contact
Ioanna Dimopoulou
Head of Marketing, PR and Communication