Andrea Sorrenti promoted to Chief Operating Officer, MSX International
Detroit, October 14, 2021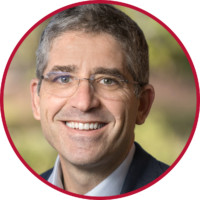 We are delighted to announce the appointment of Andrea Sorrenti to Chief Operating Officer (COO), effective immediately. Under this newly created role, Andrea will be responsible for overseeing business operations across Europe; the Americas; Asia Pacific, Middle East and Africa (APMEA); and China.
Operating in more than 80 countries and with 4,000 experts worldwide, MSX is pleased to introduce such an important new role, demonstrating our commitment to significant growth and continuous improvement. Growth is critical to our future success as we continue our journey down the post-pandemic road of recovery. As COO, Andrea will have a strong focus on expanding our operations around the world, while driving continuity and innovation in service delivery globally.
Andrea, who most recently served as Vice President Operations for the Americas Region, joined MSX in 1997. Andrea's passion for automotive brought him to MSX where he has held several management positions in areas such as Consultancy, Vehicle Sales, Parts and Service, Technical Support and Warranty. In 2006, he became Managing Director of MSX's subsidiary in Italy and in 2010, he moved to the United States where he led the North American Operations and subsequently the Americas Region.
"Andrea brings extensive operational leadership and execution capabilities to his new position. He is a proven leader who has made a significant contribution to the success of our business in Italy and the Americas. He now brings his experience to his new global role as COO, and I'm sure he will drive additional growth and innovation," said Fred Minturn, Group CEO and Executive Chairman, MSX.
"I am delighted and honored to be given the opportunity to expand my responsibilities. Our industry is facing an unprecedented transformation and I look forward to supporting our global team of talented professionals, as we help our customers innovate and create long-lasting competitive advantage," said Andrea Sorrenti, Chief Operating Officer, MSX.
About MSX International
MSX is a leading provider of technology-enabled business process outsourcing (BPO) services to OEMs in more than 80 countries. MSX's deep automotive industry expertise, combined with advanced data analytics and custom software solutions, improve the performance of automotive dealership networks by increasing revenue, reducing costs and enhancing customer satisfaction. The company's broad BPO services suite supports OEMs across Warranty and Technical, Parts and Service, Channel Management, Customer Engagement, and Fleet and Mobility. MSX employs more than 4,000 team members worldwide.
Press and Media contact
Ioanna Dimopoulou
Global Director Marketing and Communications