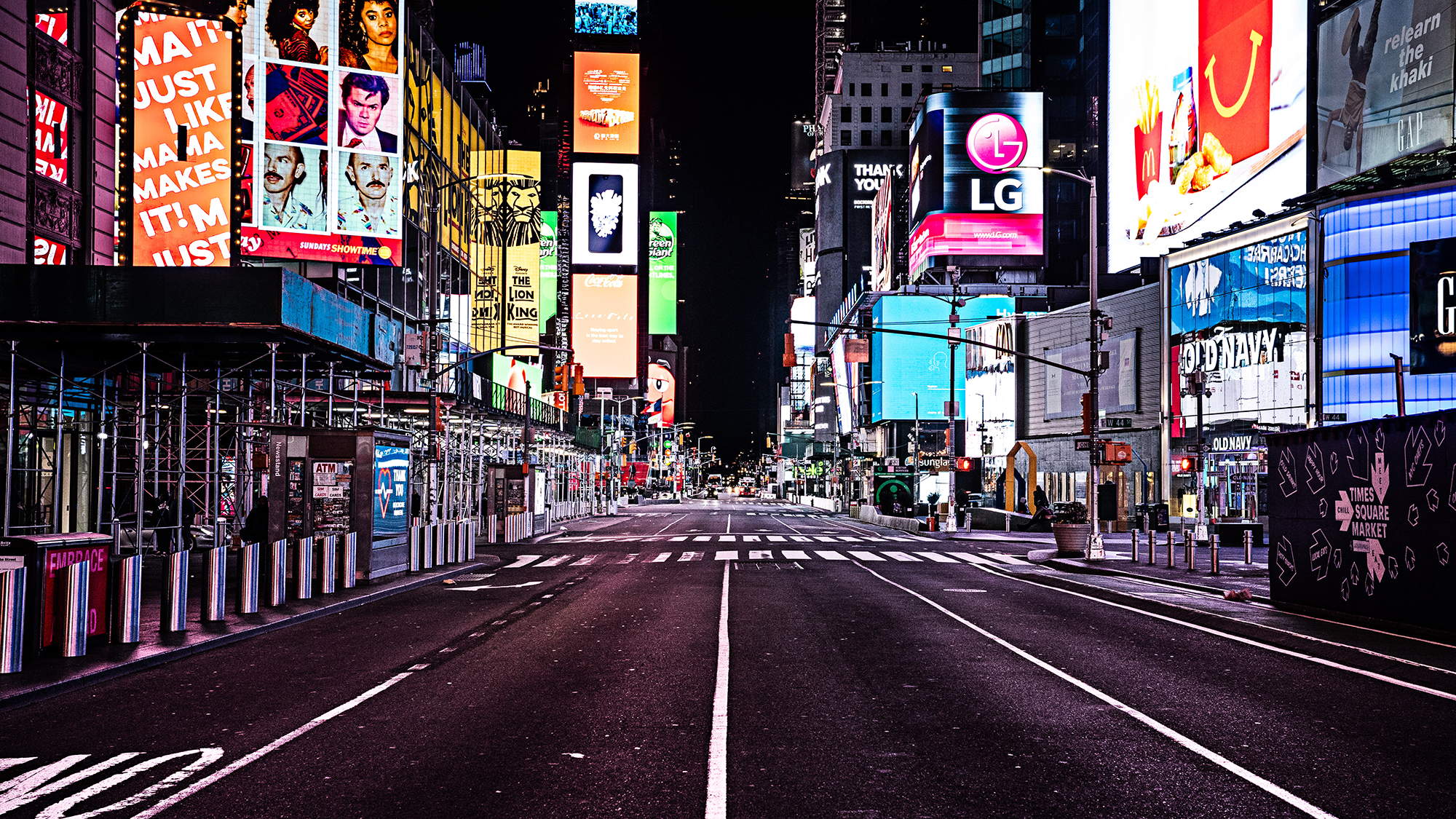 Beyond the pandemic: Regenerating the US automotive industry

With the US still in the grip of the global health pandemic, North American Executive Operations Director, Tammy Weisinger, discusses the health of the automotive industry in the region and how luxury services, digital and remote selling, and strong consumer support for the industry are fueling its recovery.
"When the pandemic became a reality in the US in March, OEMs reacted extremely quickly. They took actions to bolster their financial stability, such as working with suppliers to streamline their operations and allowing for supply chain interruptions."
How stable was the US automotive industry before the pandemic?
Before the pandemic, the industry was in a strong position, especially in terms of vehicle sales and service. According to the National Automobile Dealers Association (NADA), business in January 2020 was up 4.7% from January 2019 and February was up 1.9% respectively.
Once the pandemic hit in March, OEMs took immediate action to bolster their financial stability and prepare for supply chain interruptions by working with suppliers to streamline their operations.
How has the pandemic affected different areas of the industry?
For the first few months, production and parts plants shut down, limiting available supply that struggled to meet demand. By March, NADA figures showed business was down 10%, and by May it had dropped to 45.2%. Dealerships responded by downsizing their service departments as the business slowed and some closed completely. When state governments* designated dealership service departments as essential services, businesses began to return but were forced to modify their operations to adapt to the states' mandated limitation on capacity and operate with fewer employees.
From 2014 to early 2020, domestic OEMs reduced their vehicle production by about 1 million units. Lower production volumes meant US vehicle sales and, therefore, dealer inventory, were already restricted prior to the pandemic. During the pandemic, interruptions in material supply affected vehicle production and dealer sales further until OEMs were able to stabilize supply chains.
OEMs used short-term financial incentives to bolster vehicle sales as customers transitioned to online vehicle purchase processes. This created an increase in demand that put pressure on limited vehicle inventories and affected overall sales volumes. Similarly, import vehicle inventory began to decline in 2019 due to US trade policy, also affecting overall import vehicle sales during the peak of the pandemic.
Production is now returning in vehicle manufacturing plants, and vehicle sales have increased every month since April. Sales returned to pre-COVID-19 levels in August, matching the sales figures of February. Even though this is good news for the industry, dealers must anticipate the impact of a work-from-home future and the effect it will have on consumer spending habits.
People are now spending more money on maintenance and repair so parts sales to dealers and individuals have continued to increase throughout the crisis. In some areas of the market the number of parts sold to distributors has increased significantly, adding to a parts shortage. Suppliers prioritize the distribution of parts to new vehicle production plants rather than service centers, so the remaining inventory is spread between wholesale and retail buyers trying to meet the needs of increased consumer demand.
This demand for repairs at dealerships has led to backlogs, delays, and increased costs for OEMs. To meet customer service expectations, loaner vehicle utilization has increased to address reduced service and parts capacity. The parts shortage is also exacerbated by a reduction in inventory supplied from overseas sources, leading to an increase in older vehicles on the road.
*The federal government has limited power over all 50 states in the US. State governments have the power to regulate within their state boundaries. However, state powers are also limited in the sense that states cannot make laws that conflict with the laws of the federal government.
New-vehicle inventories and days' supply by year June YTD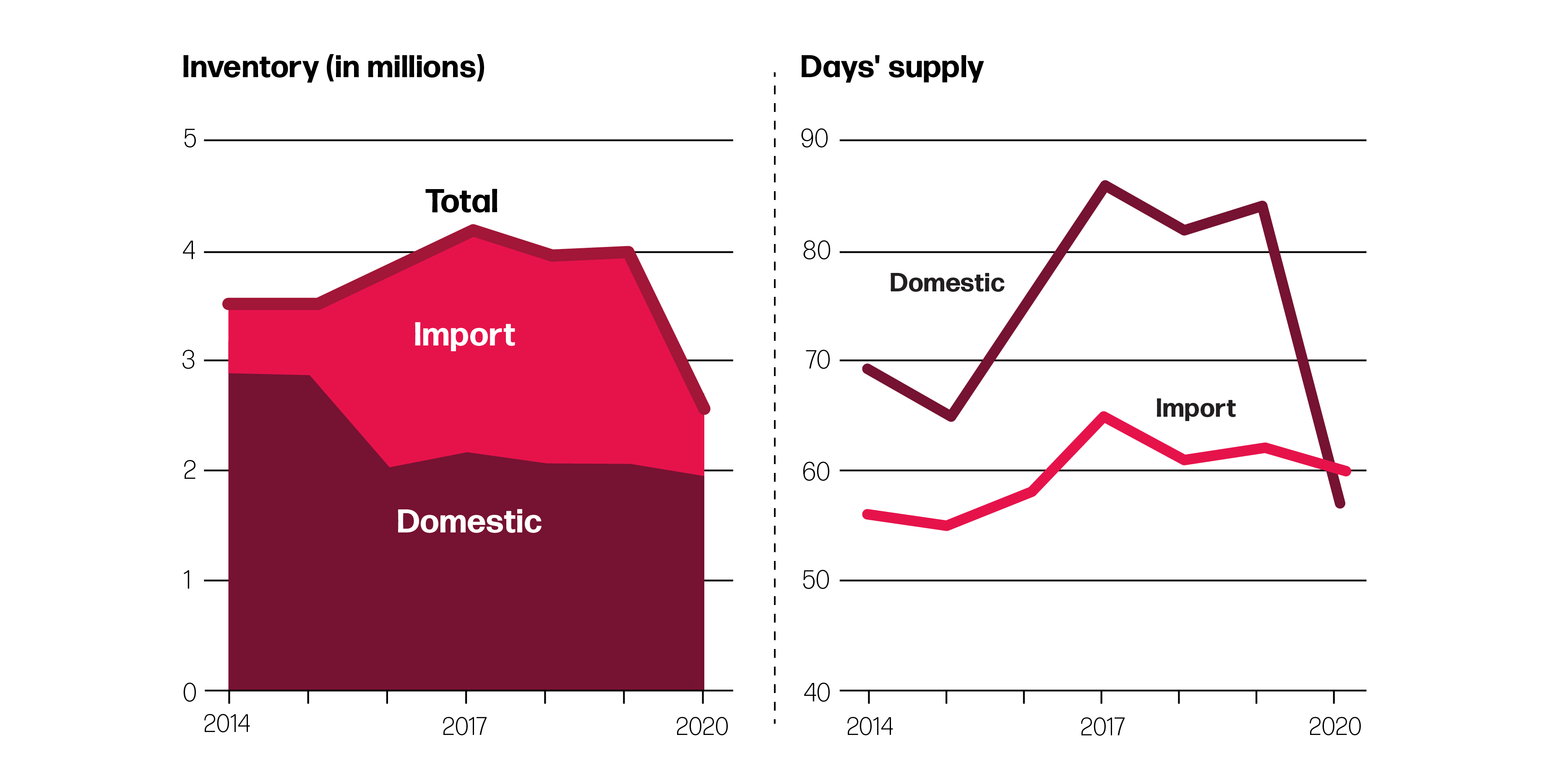 Source: Automotive News, Wards Intelligence
How have automotive businesses adapted to the new reality?
Dealerships have adopted many innovative initiatives such as contactless sales, concierge services, and touchless delivery – options usually reserved for luxury brands. Additionally, more customers have started to request mobile servicing, whereby the dealer provides maintenance for their vehicles at their home or office.
Before COVID-19, it was customary in the US for dealerships to offer a drop-in service to customers wanting an impromptu vehicle check-up or repair. Now, with COVID-19 restrictions limiting numbers in stores, scheduling appointments has become more popular. Appointment scheduling is also being used to help control the number of customers on the sales floor.
In recent years, OEMs and dealerships have been trying to adapt to the trend of consumers bypassing the dealership experience. Consumers were already looking for ways to buy cars online and the pandemic merely served as a catalyst for people to shop from home for both safety and convenience. Now, OEMs are investing in business models that allow them to sell vehicles directly to the consumer.
Dealerships have implemented sophisticated online tools to sell vehicles and offer their services remotely. The proportion of remote services versus face-to-face engagement varies from dealer to dealer, depending on the state in which the business operates and the expectations of its local demographic. However, many online practices are proving to be more efficient for dealers and preferred by customers, reinforcing the shift to digital services that will continue to grow as customers demand more modern solutions that challenge the traditional dealer relationship.
As OEMs remain focused on recovery, many trends such as EVs and autonomous vehicles will become less of a priority than customer-centric activities that sustain profitability. OEMs are reallocating funding to support essential business operations initiatives like employee training and analytics as they focus on increasing sales of traditional vehicles and expanding service capabilities.
Total net profit share of sales by year, June YTD
Average dealership, in percent of sales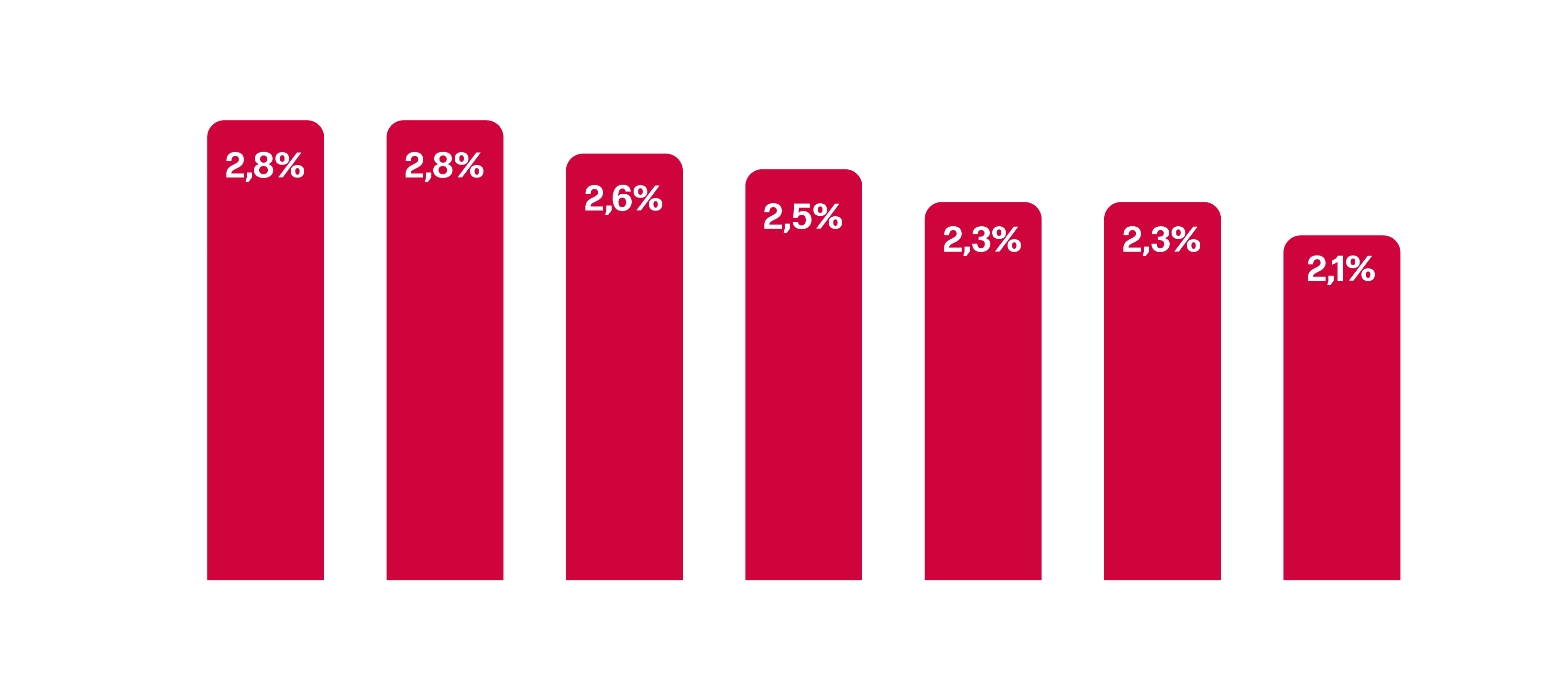 U.S. vehicle sales between August 2019 and 2020, by vehicle type (in 1,000 units)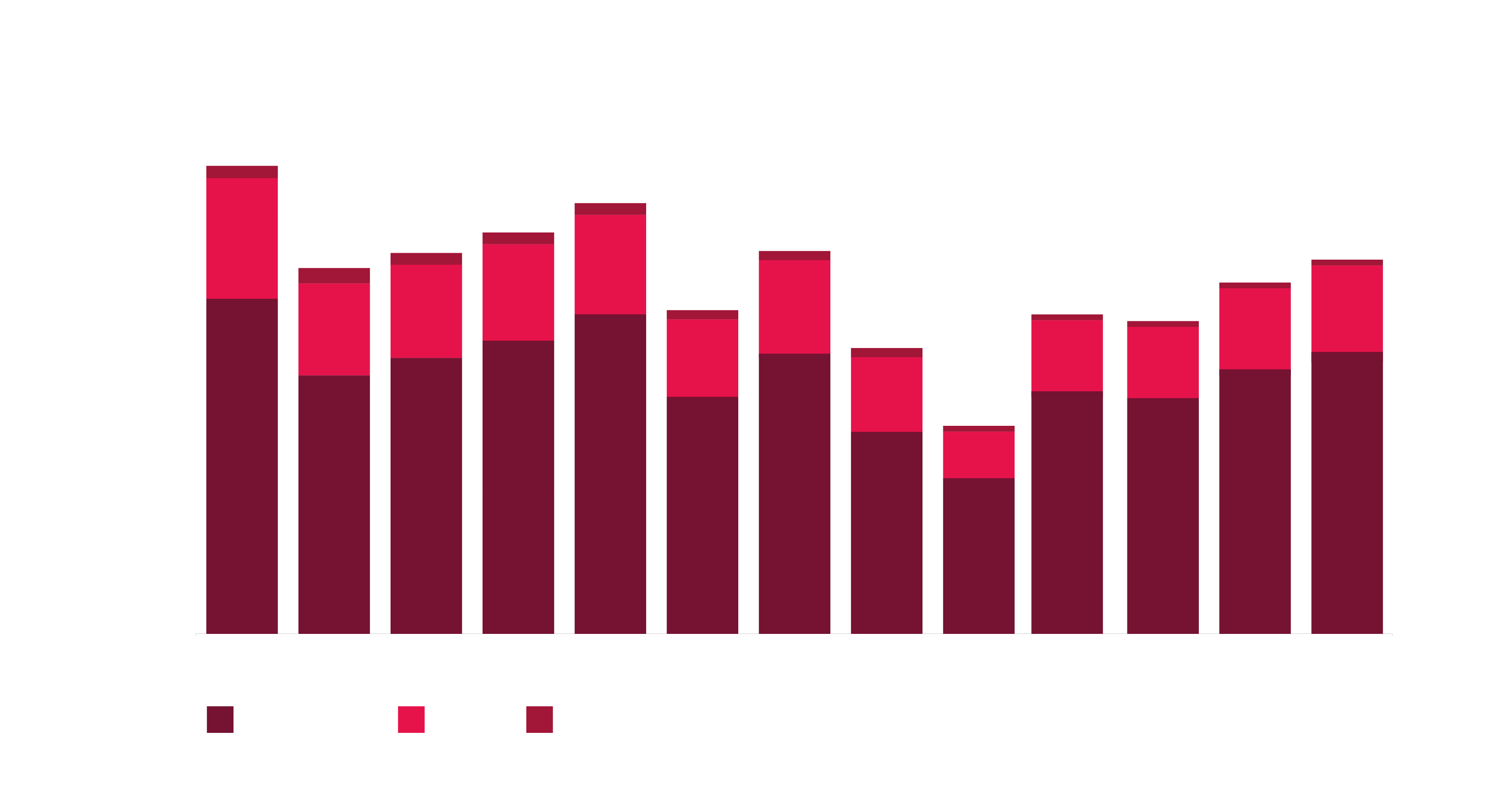 How is the US market starting to recover?
While the US automotive market is beginning to stabilize, we are seeing continued progress in new ways. The automotive industry has always been resilient, and now that the initial shock of the crisis has passed, OEMs and their dealerships are learning how to adjust with support from their suppliers and partners.
In some cases, these economic factors present an opportunity. Interest rates have dropped to an all-time low and customers are taking advantage of aggressive incentives to purchase new vehicles in all markets.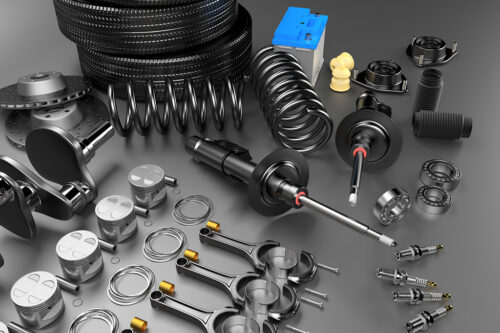 What must OEMs and dealerships do to move forward?
OEMs are investing heavily to adapt to the new normal. This includes running their businesses remotely and implementing resources that can help them sustain long-term changes to their operations. They have no choice but to operate efficiently and focus on core programs and initiatives.
Dealership training is essential in helping employees understand how to conduct their activities and engage with customers remotely via online and digital channels. They must provide a seamless and accessible service that instills trust in their customers. Dealers must quickly familiarize themselves with new technologies and share best practices to understand how to accommodate customer needs. Businesses need to show customers that they are adaptable and agile, and can meet the needs of changing markets.
The whole industry must acknowledge the fact that the effects of the pandemic will remain with us for a long time. It is important to use what we have learned as we prepare for a better tomorrow.
About the Author:
Tammy Weisinger
North American Executive Operations Director
Tammy Weisinger joined MSX in 1986. Since then she has overseen the successful implementation of global programs as Account Director for two of MSX's largest global automotive customers. Tammy has extensive experience in Technical Publication services and has led MSX North American Operations for the last 5 years, responsible for directing and coordinating MSX's internal operational activities in line with company policies, goals, and objectives. Tammy is based in Detroit, US and can be reached at tweisinger@msxi.com.