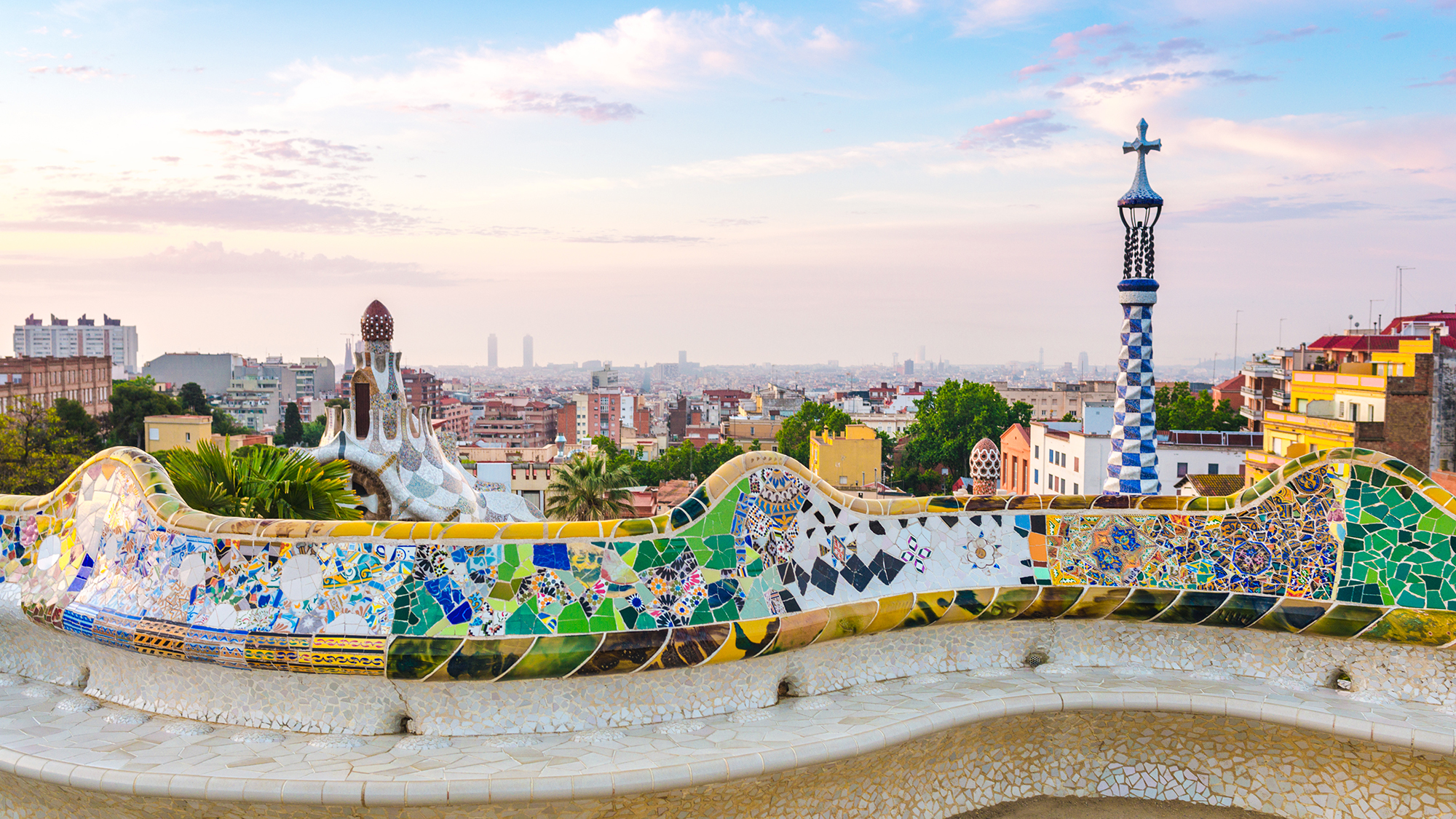 The recovery of the European automotive industry
In the following interview, two of MSX's most experienced market leaders, Elvira Llorens and Emiliano Nebbioso, share their thoughts on how southern Europe coped with the restrictions brought on by the pandemic,and how they have affected the economy and the health of the automotive industry.
"Dealers also have to improve their sales techniques because digital selling does not just involve sitting in front of the computer managing leads. Sales teams need good processes in place that allow them to demonstrate the car digitally, sell the car digitally, and interact digitally with their customers."
Spain and Italy were two of the worst affected countries in Europe. How has COVID-19 affected their economic health?
Elvira: Italy was the first country in Europe to be hit by the pandemic so it was most affected early on. But now lockdowns have been lifted, the country is starting to see a recovery in the economy. Spain is currently in the second wave of the pandemic with more infected people than in any other southern European country. In my opinion, this is due to a mix of culture, infection rate and government measures. One of the most important sectors in Spain, consuming up to 13% of the gross domestic product (GDP) is tourism, and with travel restrictions in place globally, the economy is suffering. It could take until 2023 for the Spanish economy to recover, and even then it's unlikely to reach the same level as before the pandemic. Even after the financial crisis in 2007/2008, the country didn't see the same level of impact as today, so the country will have to work hard to recover. These travel restrictions have also had an impact on the automotive sector, as rental vehicles, rental companies and other automotive services linked to tourism have almost stopped.
Emiliano: On the 8th March, the Italian government quarantined the country and shut down most businesses. During its peak, Italy's number of active cases was one of the highest in the world. Despite seeing a drop in cases through the summer, the number of coronavirus cases has risen again and the country has entered a period of tiered lockdown restrictions. In the most affected areas, a complete lockdown has been put in place, limiting travel to and from the affected areas, and resulting in the closure of all non-essential shops, restaurants and hospitality venues such as cinemas and leisure centers. Universities have also closed, providing tutoring to students online only. Sports facilities and events have been cancelled, with only games from professional organizations being permitted. The huge toll on people's health, welfare and livelihoods, and the severe impact on many businesses and their ability to produce, manufacture, distribute and sell goods and services, will be felt for years to come.
What effects has COVID-19 had on the automotive industry, and how does this impact on the overall economy?
Elvira: Spain is the second largest car manufacturer in Europe, after Germany, for both passenger vehicles and commercial vehicles, so it's a vital industry for the Spanish economy. OEMs have to work hard to reactivate this sector, and the government has announced plans to help support the distribution and manufacturing of vehicles. Consumers are also being offered incentives to buy cars, especially if they are electric or hybrid, to help reactivate sales. There is additional support available for OEMs to invest in training, research and development, which will help support new initiatives that revive the industry.
Emiliano: By April 2020, with Italy in its second month of lockdown and dealer networks, factories and workshops closed, Italy's vehicle sales and registrations plunged to record lows, dropping 97.5% vs April 2019. After much determination and hard work from OEMs, this figure grew to 9.8% versus the previous year by September. Government support programs and the introduction of an eco-bonus scheme promoting the sales of EV and hybrid vehicles helped significantly with the industry's recovery in this region.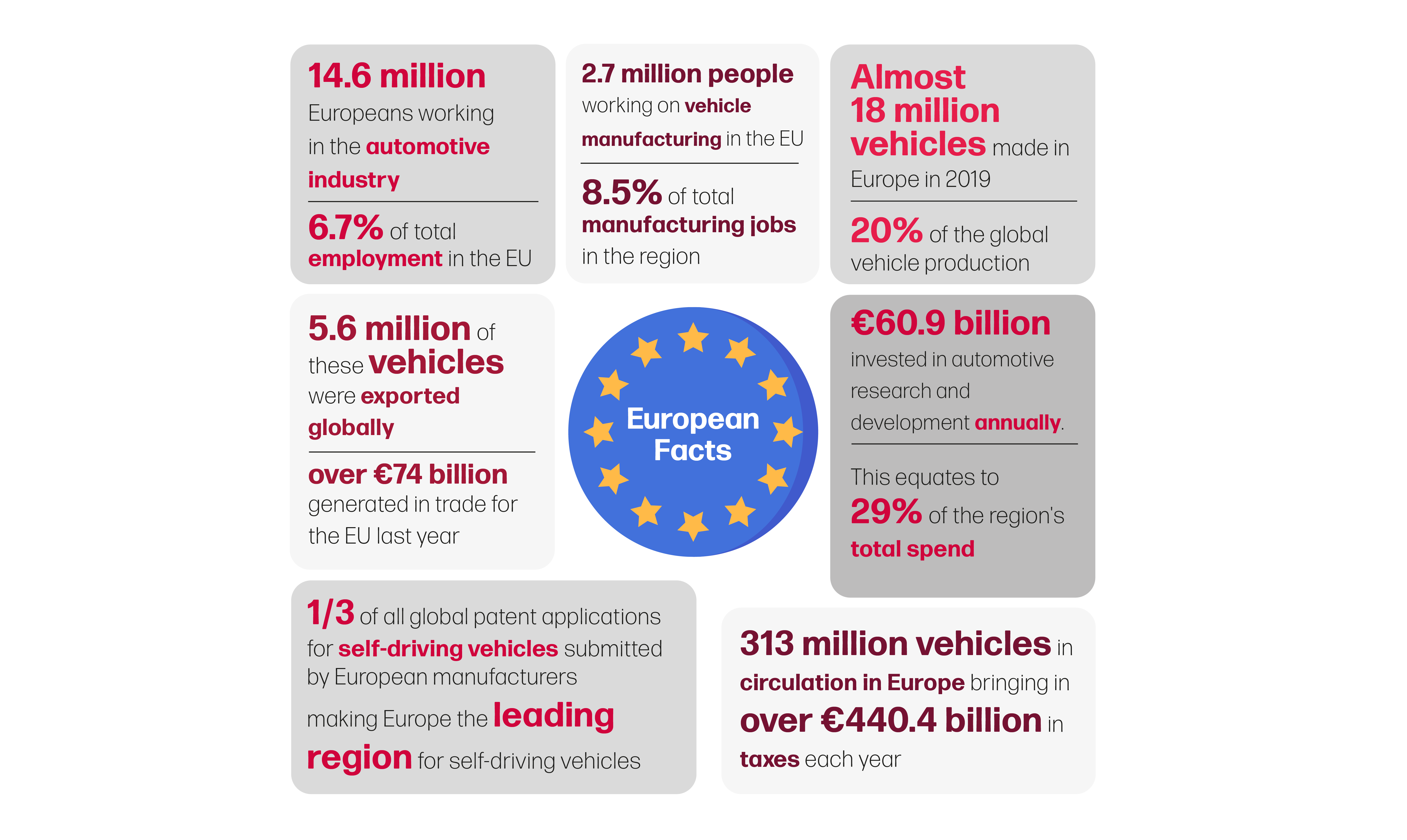 Are there any pre-COVID trends that are accelerating to try and keep the economy moving?
Elvira: Spain had plans to digitalize vehicle sales. These plans have now been accelerated to support the recovery of the sector. Previously, online sales focused on electric and hybrid vehicles in an attempt to promote more environmentally friendly vehicles. But with social distancing a major concern and consumer habits changing, these online sales models are being introduced across the entire network to support both vehicle sales and aftersales services.
Emiliano: The average age of vehicles in Italy is 11.3 years. It means that up to 50% of the car parc does not meet environmental emissions standards, so the country needs to look at ways of replacing these vehicles with more environmentally friendly forms of transportation. The government's eco-bonus scheme offered a much needed boost in the months of August through to October 2020, helping increase EV and hybrid vehicle sales and consequently aiding the recovery of the market. As a result, sales of EVs and hybrid vehicles have soared, not only within large city centers, but also for commuters in Italy, seeing a 600% increase year-on-year in some instances. Interestingly, the light commercial vehicle (LCV) market has suffered less than passenger vehicles. Government support has been made available in Italy to protect the construction industry, especially in domestic settings. An increase in online retail and deliveries, as a result of COVID-19, has also contributed to the sales of LCVs, increasing by up to 18.5% from July to September versus the same period last year.
What can OEMs do to help themselves recover from the effects of the pandemic?
Elvira: Manufacturers have to rethink the way they work. In Spain, automotive customers were talking about digitalization, yet not much was being done. In the last three months, many OEMs have digitalized some of their key processes, a change which could otherwise have taken years. But they now know they have to improve their digital processes in order to keep their businesses alive and maintain activity. This transition also requires employee training to ensure digital processes work in an efficient way. With a combination of government support and process improvements, I believe OEMs can get through this situation in a stronger position than they might think.
Emiliano: Dealers were authorized to keep workshops open to perform services and repairs through the initial lockdown, as these are seen as a mandatory service. But new vehicle sales were more significantly impacted. COVID-19 has accelerated some trends that were already in progress before the lockdown. OEMs had already introduced more digitalized processes and were getting used to managing these online services. However, the number of clicks through to their websites has multiplied in line with changes in consumer behavior. A more advanced and dynamic online presence is key. For example, online chat needs to be available seven days a week for extended hours. OEMs see the highest site traffic during weekends and in the evenings when customers often visit sites to search for and configure vehicles. Other digital services, such as online maintenance and test drive booking, allow the manufacturer to collect data and connect different areas of the business, making the overall customer journey more efficient, convenient and personalized.
Vehicle sales forecast Europe 2019-2021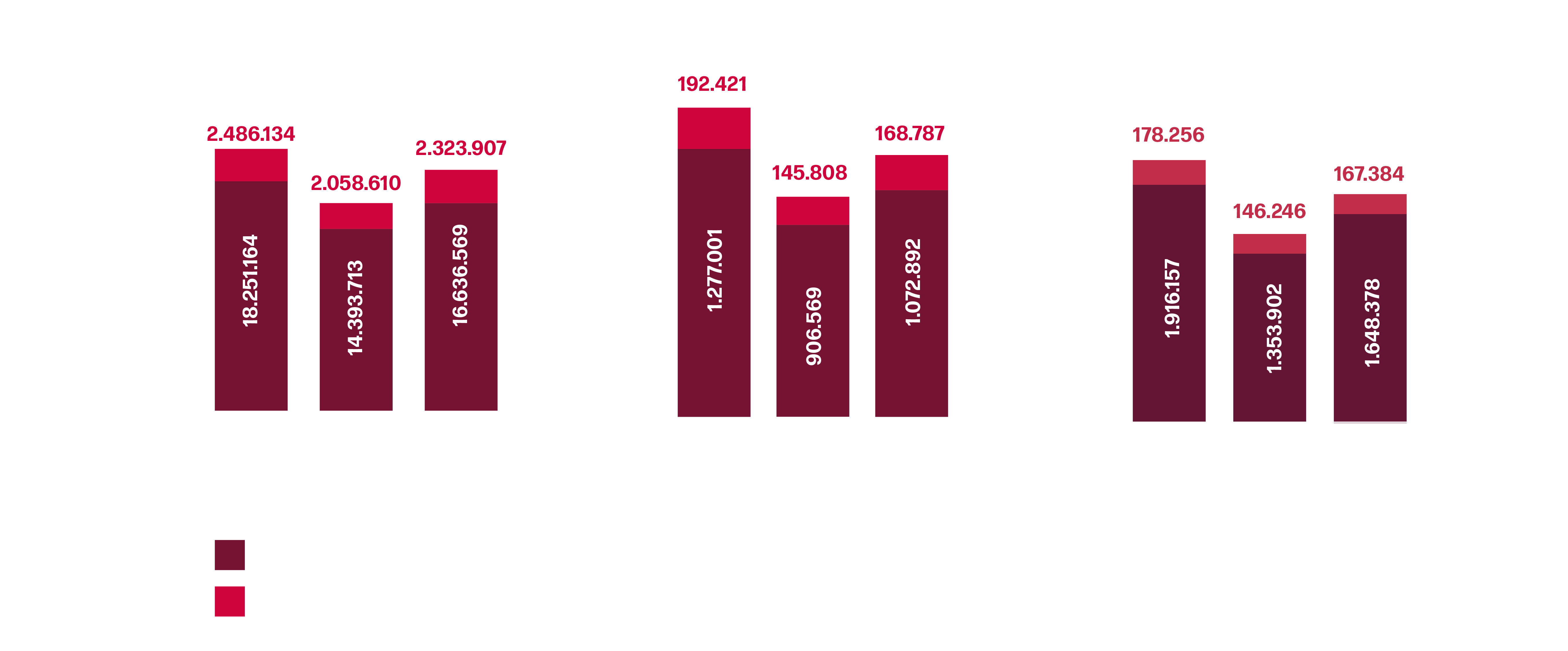 Do you think consumers will continue to buy cars if they have to do so online?
Elvira: It's important to keep in mind that consumer habits were already evolving to buy in a digital way before the pandemic. But the pandemic has pushed trends towards digital sales and that change is now happening faster than we could have imagined. The question is whether these trends are going to be here for a long time. There have been several studies that imply these changes in consumer habits will repair the industry, so it's likely digital sales is a trend that will continue well into the future. The issue is that OEMs and their dealers don't know how to manage this transition and are therefore enlisting the help of experts to change their approach. Dealers also have to improve their sales techniques because digital sales does not just involve sitting in front of the computer managing leads. Sales teams need good processes in place that allow them to demonstrate the car digitally, sell the car digitally, and interact digitally with their customers.
Emiliano: Buying a vehicle is among the most important purchases an individual will make in their lifetime. A customer will continue to want to sit in the vehicle and take it for a test drive before making such a commitment. However, the conversion rate in dealerships is increasing because customers are now completing a large part of their journeys online when they undertake their research and preselection. It is crucial OEMs integrate customers' online and offline journeys, identify their online preferences and make the buying journey as seamless as possible.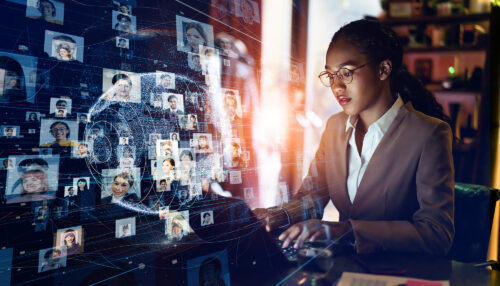 About the Author:
Elvira Llorens
Managing Director, Iberia
Elvira is responsible for MSX business operations in Spain and Portugal. She joined MSX in 2003, and brings with her a wealth of consultancy experience within the automotive sector. Elvira has a degree in Engineering and is an Executive MBA. She enjoys working with innovative teams helping them add value to their programs and clients. Elvira is based in Madrid, Spain and can be reached at ellorens@msxi-euro.com.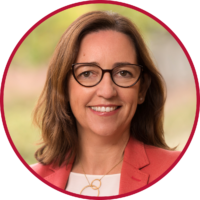 About the Author:
Emiliano Nebbioso
Managing Director, Italy
Emiliano is responsible for MSX business operations in Italy. He joined MSX in 2001, and brings with him almost 20 years of automotive experience working in various positions for leading OEMs. He has worked across sales, training and service areas covering Italian and European roles. Emiliano has a degree in Mechanical Engineering, he is based in Rome, Italy and can be reached at enebbioso@msxi-euro.com.