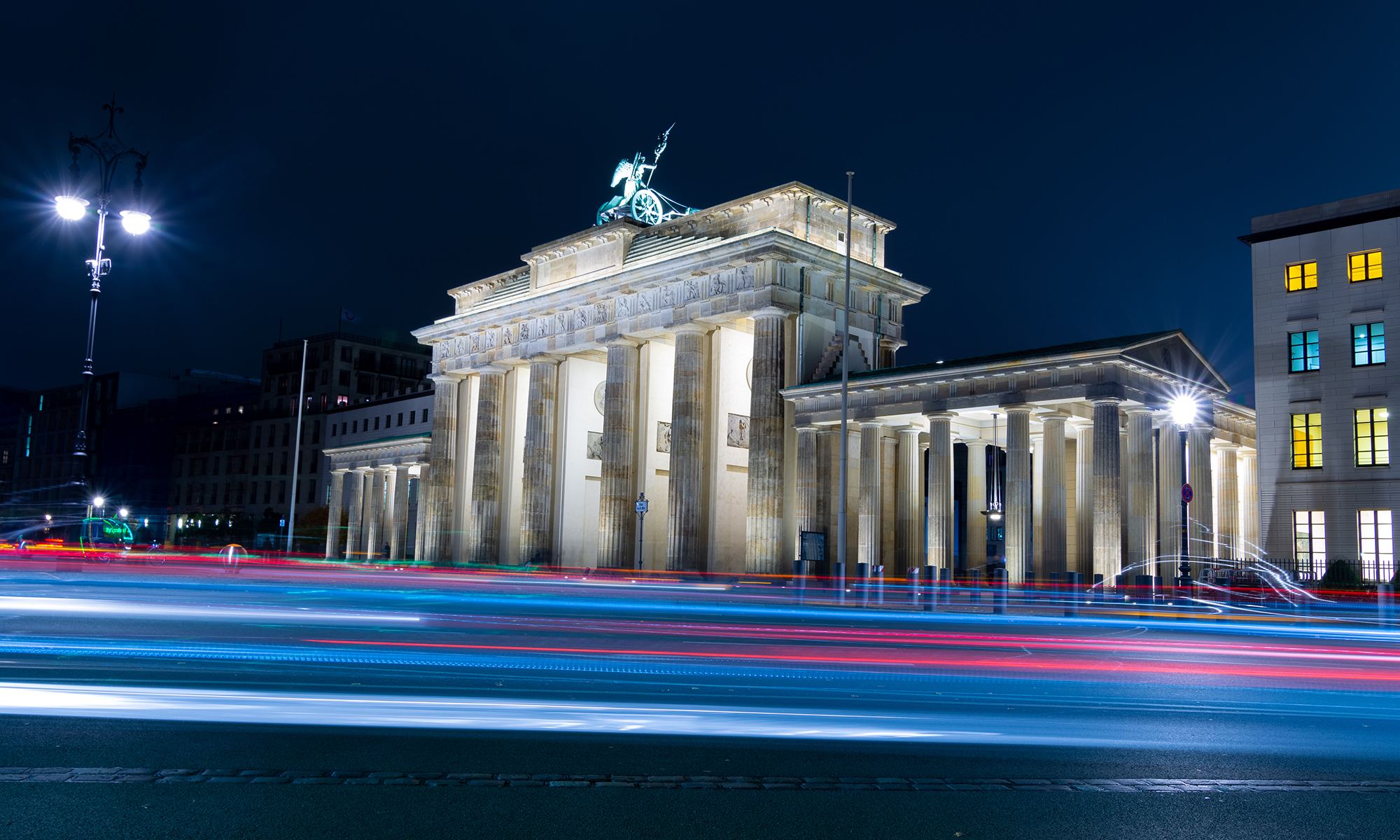 Germany, the automotive innovator: Navigating the future of mobility

EVs entered the market later in Germany than in some of its European neighbors, such as Norway and the Netherlands. However, while overall vehicle sales dropped by 19% between 2019 and 2020, EV penetration soared from 2.9% to 12.8%. In this article, Markus Klaus Rücker, Operations Director Germany, MSX, discusses the current market conditions in Germany and how manufacturers are evolving their businesses in response to the emergence of new mobility models and consumer trends.
"Germany, as Europe's biggest economy, needs to successfully navigate this transformation in order to maintain its stake as one of the world's leading automotive markets."
What are the market conditions like in Germany around EVs and other CASE technologies?
Germany has seen one of the largest EV-selling growths globally in the last 12 months, with a year-on-year increase of 255% from 2019 to 2020. Other markets have also seen significant EV growth, such as Italy by 235%, and France by 180%. But Germany continues to lead with 29.4% market share of the total European EV sales, selling more than 400,000 units in 2020.
We are seeing a similar trend in 2021 which has been bolstered by government contributions such as purchase incentives and tax cuts. Infrastructure incentives have also played a part in the market's EV growth. Charger grants of up to €900 are available for privately purchased and installed wall boxes, and public chargers at small locations such as hotels, restaurants and other local public service providers can be subsidized by up to 80% as long as the energy used to power them is renewable.
In addition to EVs, in-car connectivity plays an important role in the industry's transformation. Most new cars in Germany now come with connectivity as standard. It allows manufacturers to offer a variety of services and collect telematic data, providing valuable insights into the customer's driving habits. This data also allows dealers to solve problems remotely, communicate with customers proactively and offer over-the-air software updates at any time. But current shortages of essential microchips have delayed production of connected vehicles and could cost the industry billions of dollars in revenue.
German EV sales evolution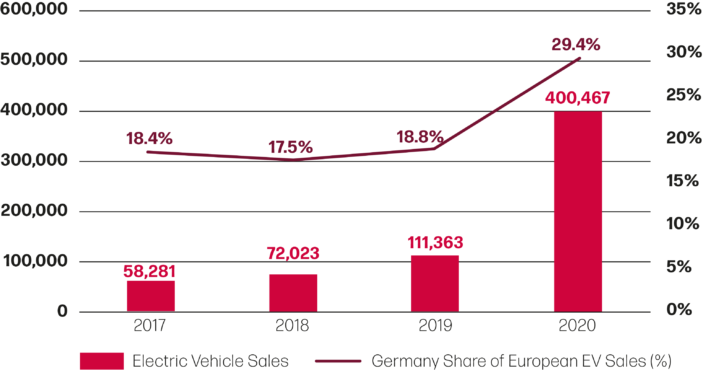 Source: MSX Analysis, Frost & Sullivan
German EV sales evolution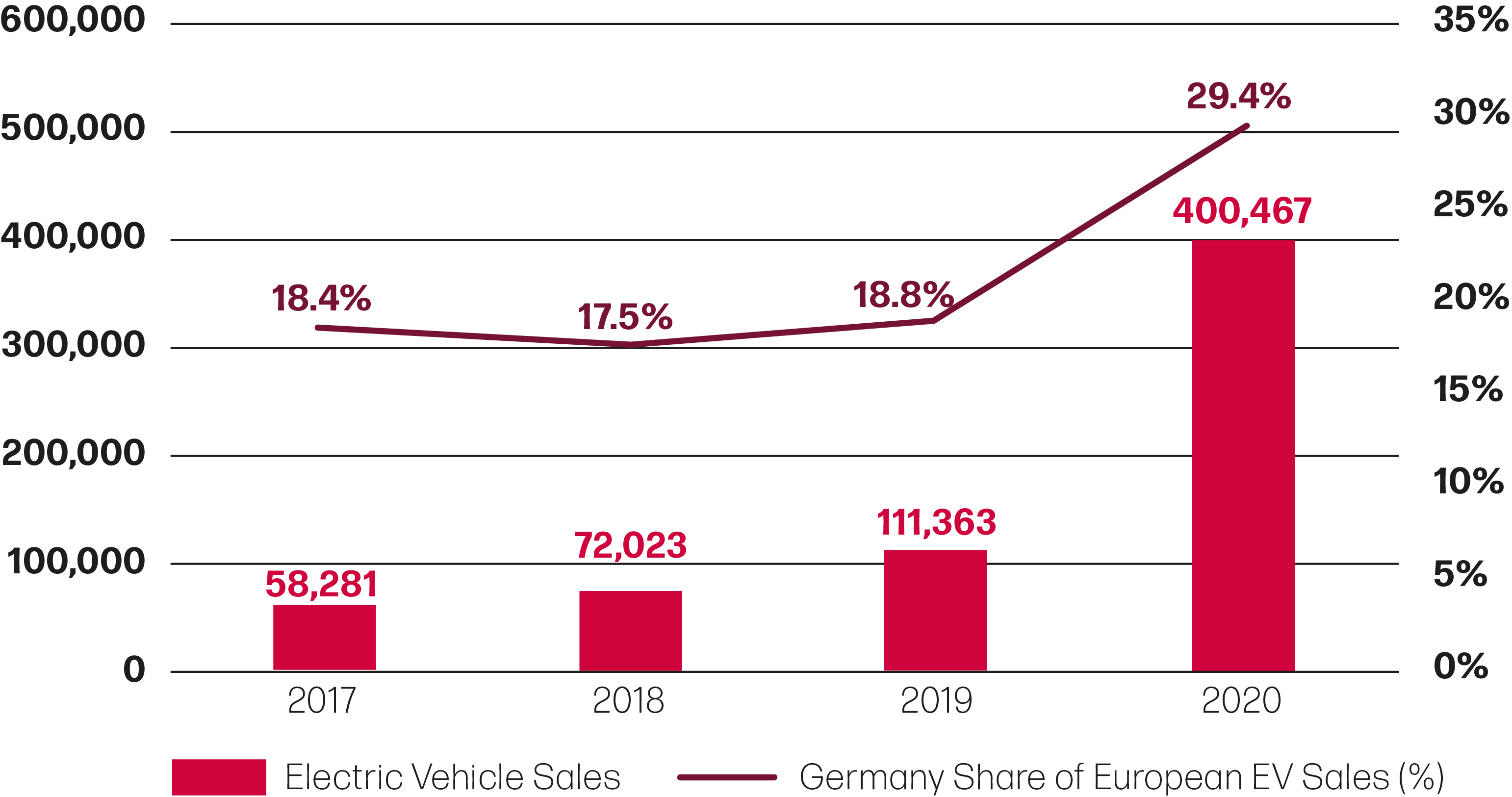 Source: MSX Analysis, Frost & Sullivan
What other trends and initiatives are growing in Germany?
Online services such as virtual showrooms and tools that enable consumers to configure their new vehicles, are fast becoming a common part of the customer sales journey, especially when it comes to EVs. Players such Tesla and Polestar have built direct online sales models, avoiding the complex transformation most OEMs are facing when adapting their traditional retail networks.
Interestingly, some of these new players have acknowledged customer demand for physical contact during the sales and aftersales processes. They're moving away from a fully online model and are introducing pop-up stores or hubs in specific locations where customers can see and touch the vehicles and build relationships with staff.
COVID-19 has accelerated the trend for online services globally, not just in Germany. These tools have empowered customers, enabling them to become more informed about vehicles and services, charging requirements and government contributions. They can now also initiate their purchase journey via online channels before visiting the dealership, and even access vehicle demonstrations and test-drive services without leaving home.
The viability of alternative mobility solutions is growing in cities because environmental legislations are forcing the reduction of vehicle emissions. TIER Mobility, a micro-mobility provider, has launched an e-moped sharing service in Berlin with a goal of becoming a single-source provider of end-to-end mobility solutions, reducing inner-city congestion and pollution. Additionally, cities in the Netherlands will only permit zero-emission delivery vehicles after 2025 in a bid to target the increase in emissions expected by a rise in the number of delivery trucks on the roads.
What challenges are affecting the growth of EVs and other mobility solutions in Germany?
The automotive industry – in particular, the retail experience – has changed very little in decades. Customers have come to expect the opportunity to build a relationship with dealer staff, sit in the car in the showroom and discuss its features, before making such a large investment. One of the biggest challenges is convincing customers to change their purchasing behavior.
Germany is the nation that invented the car, but despite a patriotic loyalty towards traditional fuel-powered engines, their phase out is inevitable. Government incentives are helping grow EV penetration, but potential owners are concerned about the charging infrastructure. According to an ACEA 2021 progress report on the transition to zero-emission mobility, a further 50% decrease in car CO2 emissions by 2030 would require 6 million publicly-available infrastructure points in the EU, 27 times more than are currently available. Despite Germany having one of the highest numbers of charging points in the EU today, there still aren't enough to facilitate EVs becoming mainstream, leaving consumers uncertain about where and how they can charge their car.
The used-EV market is a further challenge for OEMs. The current government incentives on purchasing new EVs are making used EVs less appealing for consumers. There are no incentives to buy them, and the price of a used EV is still not low enough to entice customers, leaving OEMs out of pocket from lengthy storage costs and missed revenue opportunities. Dealers also lack the experience in how to inspect and valuate used EVs when customers want to use them as collateral for the purchase of a new vehicle, or when other used EVs come into the network for resale. For safety reasons, dealer staff must understand how to check the battery on a used EV and grant battery certification as part of a guarantee to the customer. To overcome this, some OEMs are seeking out leasing agreements with battery suppliers to minimize risk for the buyer.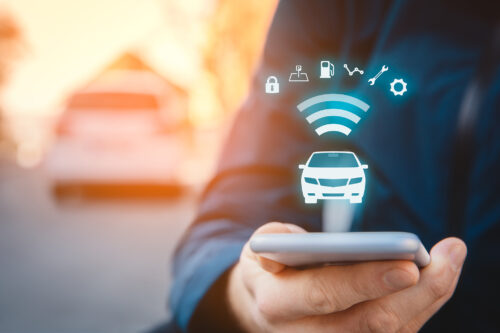 Main factors influencing transport users' decision making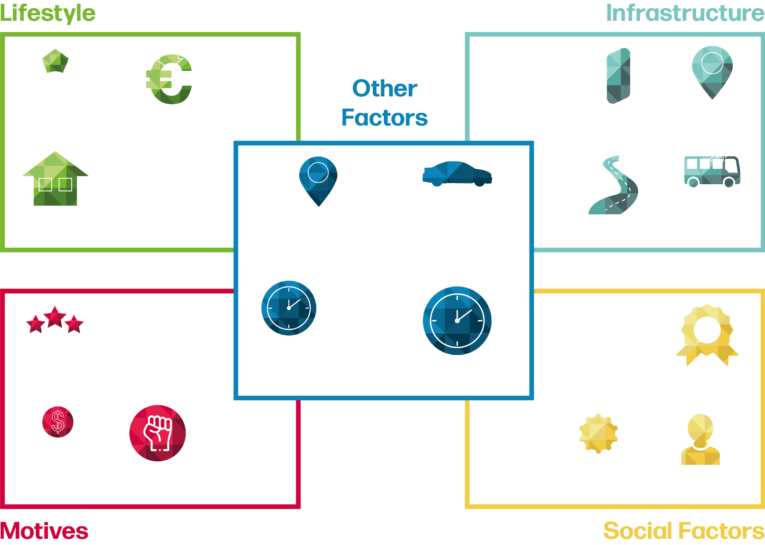 Source: MSX International
Main factors influencing transport users' decision making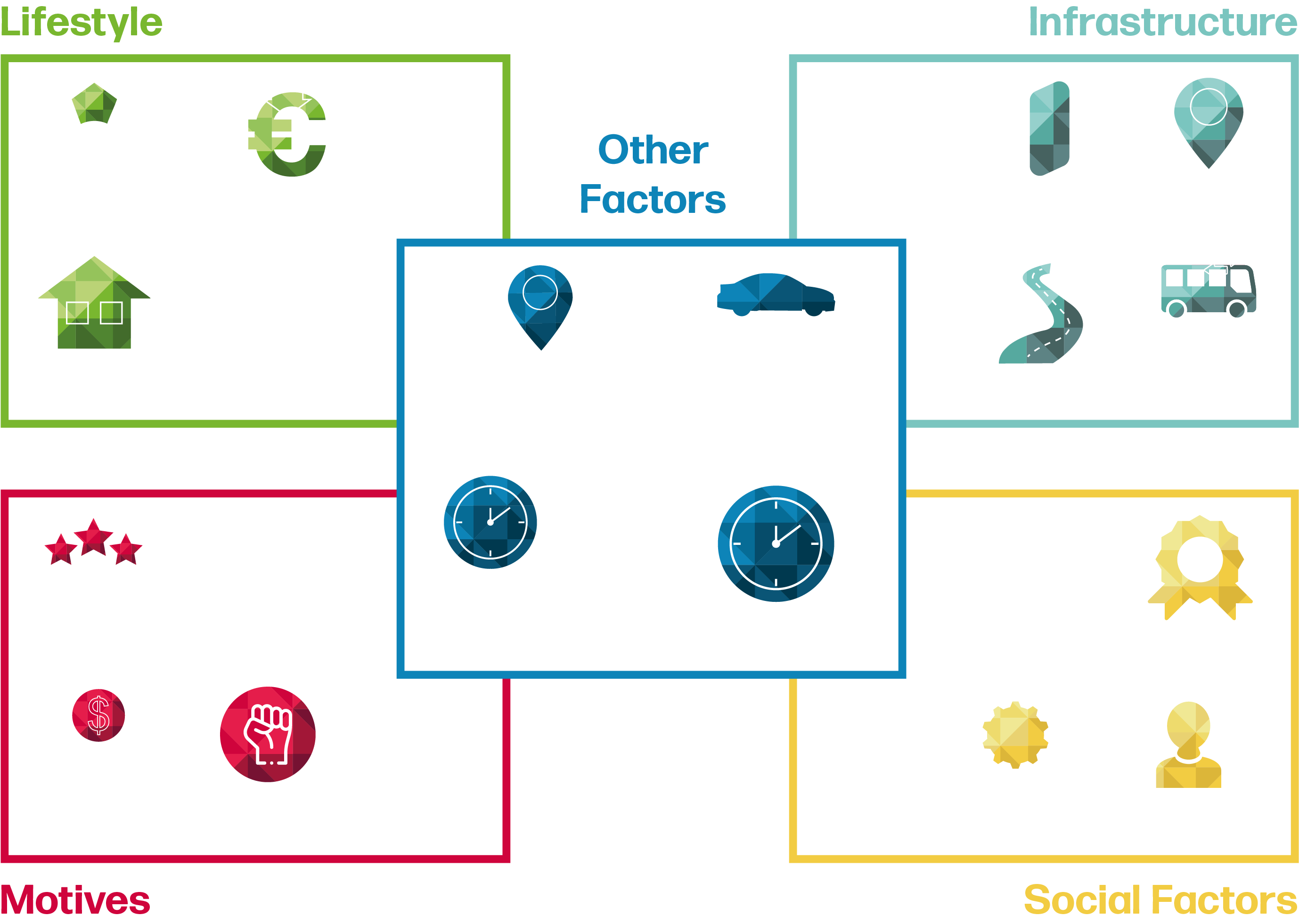 Source: MSX International
What changes do dealers and OEMs need to make?
The sales model is changing exponentially with direct, multi-channel strategies coming to fruition. By consolidating dealer and OEM data, manufacturers can target customers directly and offer an improved and more tailored customer experience, improving customer satisfaction and brand loyalty. With more interactions taking place online, dealer networks will have to build these interactions into their offline processes. Many will adopt an agency model whereby dealers become touchpoints for the customer, with most transactions taking place between the customer and the OEM directly.
The rise in EV penetration will also see a significant reduction in aftersales business. Compared to ICE vehicles, EVs are lower maintenance as they have no oil, no filters and no sparkplugs. Dealers will have to offer new packaged services to the EV customers to minimize revenue losses. These could include a complete 'connected' ecosystem, consisting of mobile technology and software services, charging options – such as wall boxes and renewable energy generation such as solar panels – and wireless network connections.
OEMs must also address their technical assistance services and understand what support will be needed in the future. It's likely that many requests will be less mechanical, relating more to the vehicle's on-board computer. As vehicles become more connected, new skills will be required to deliver the different services needed, and more requests will be rectified remotely.
As more people look to alternative subscription or shared mobility solutions, will the reliance on dealer networks decrease further?
Shared mobility options or subscription models are growing in popularity because despite consumers' continued dependence on vehicles, actual ownership is becoming less important. Factors such as the age of new drivers and whether they are employed full time can change their attitude towards owning a vehicle, particularly for younger consumers. Alternative mobility solutions are now appealing more to certain groups by reducing the burden of ownership, becoming a cheaper, more sociable, and more environmentally friendly way of getting around.
A shift in residential circumstances, changing demographics and a growing population have also delayed car ownership. Young people are much more open to subscription and shared-mobility options because they're used to 'all-inclusive' services in other areas of their lives, such as mobile phones and music streaming platforms.
Dealers will still have an important role to play as facilitators, whether it's supporting a private customer who's opted for a subscription model, or a fleet customer who's managing a shared mobility service. But the wider acceptance of CASE technologies relies on OEMs and their retail networks to reinvent their businesses in line with changing customer expectations. And Germany, as Europe's biggest economy, needs to successfully navigate this transformation in order to maintain its stake as one of the world's leading automotive markets.
About the Author:
Markus Klaus Rücker
Operations Director D-A-CH
Markus Klaus Rücker joined MSX International in 1992 and is currently Operations Director for the D-A-CH Region; a role which he has held since January 2018. He has gained a wealth of consultancy experience within the automotive sector and works alongside automotive account teams helping them deliver success to their clients through innovative solutions. Markus is based in Cologne, Germany, and can be reached at mklaus@msxi-euro.com.