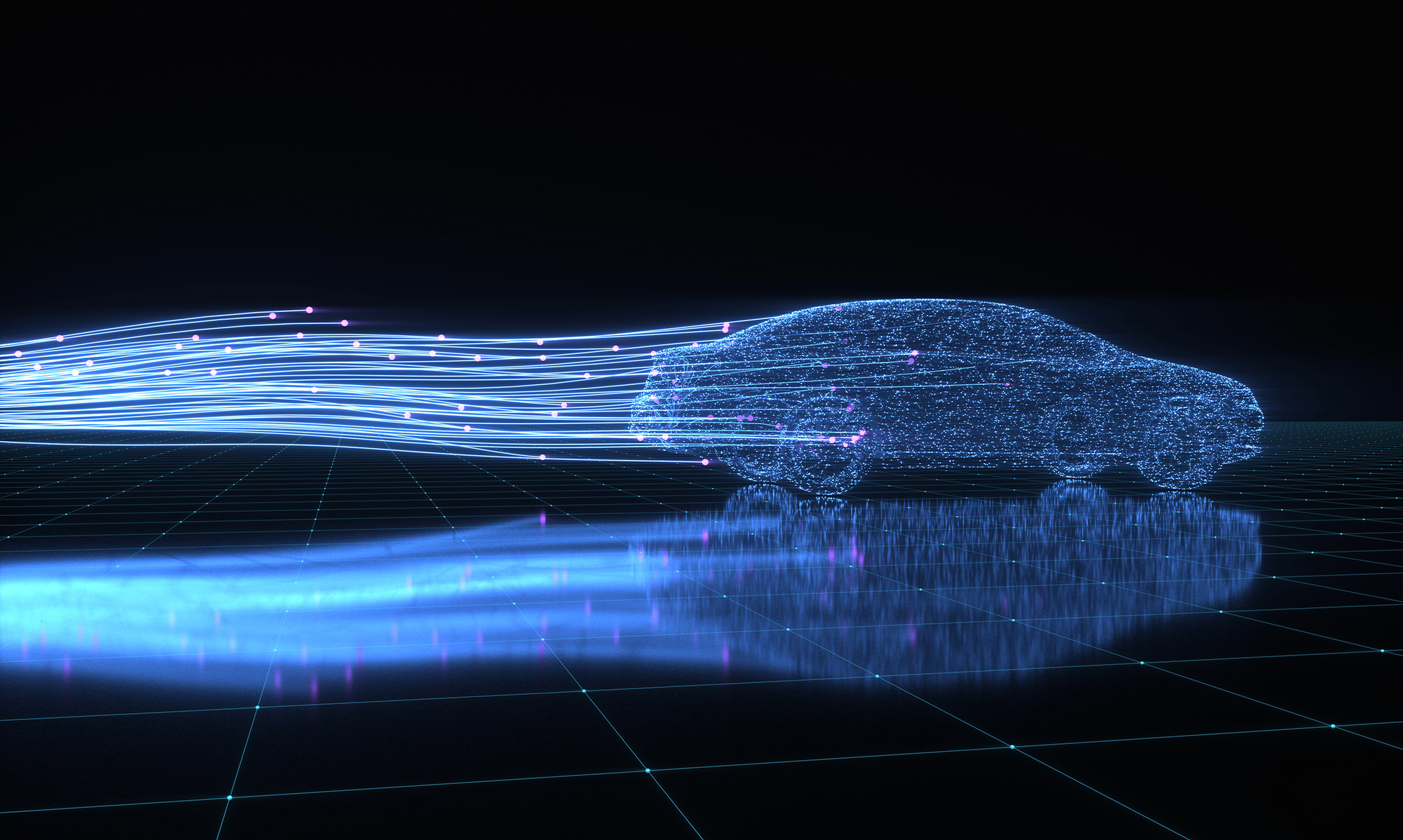 From smart devices to smart vehicles: How OEMs are facing fierce competition from tech giants

The digital transformation of the automotive industry has given tech companies a wide range of opportunities to develop lucrative new investments. Before COVID-19, tech organizations were already developing and selling tools and services for connected and autonomous vehicles. But in this new reality, where the consumer need for online services and automation has increased significantly, OEMs are starting to face more intense competition from tech giants.
The effects on automotive retail are increasingly apparent. The global pandemic has ensured that traditional retail models are no longer viable and the consumer's ability to buy online is essential, even in sectors where traditional retail practices are more common. Automotive businesses, until recently, have maintained the notion that vehicles are expensive commodities and consumers like to see them and drive them before making a purchase decision. But COVID-19 has taught us that even vehicle demonstrations and test-drive services can be arranged online, with no need for prospective buyers to leave home. The ability to configure a vehicle, place an order, and have it delivered, is significantly more appealing to buyers than it was 12 months ago.
But large tech companies pose a significant risk to manufacturers who are now investing in online retail. There are roughly 80 million vehicles sold annually, generating trillions of US dollars in revenue for the industry. Players like Apple, Google and Amazon have extraordinarily successful online retail platforms already in place. They have the infrastructure, the resources and the inclination to dominate the automotive retail space and take a large portion of the profits.
While OEMs have been slower to embrace digital retailing, it's now clear they must reinvent their retail strategies or risk losing their hold over the industry. If they don't get closer to consumers quickly, the large tech companies – who have unequalled experience when it comes to customer engagement – will.
"While OEMs have been slower to embrace digital retailing, it's now clear they must reinvent their retail strategies or risk losing their hold over the industry."
A new approach to retail
Investments in digitalization mean OEMs are under pressure to streamline their costs elsewhere, and the financial viability of the entire retail business model is at stake. Ever-tightening margins are squeezing out the need for huge dealership showrooms. And the growing popularity of electric vehicles, which need less maintenance than the traditional internal combustion engine, is set to erode their value further. Revenue from parts and aftersales is shrinking, so automotive businesses need to look at new sources of income.
Dealer consolidation is likely to increase, reducing the numbers of retail outlets. Dealerships are still an important element of the sales cycle, but their true fate depends on their ability and willingness to adapt. In China, for example, Volkswagen has modified its retail model and is selling cars successfully using virtual showrooms. The organization's retailers are trained to stream presentations and offer virtual test drives, and then deliver the vehicle to the customer's door.
Most manufacturers recognize that they have little experience in the retail space, so dealers remain an important part of the process. Without them, OEMs face the prospect of competing with big online players such as Apple, Google and Amazon with no retail support. With billions of dollars to invest, big tech companies have the funds and the know-how to snap up vehicle production excesses and sell them online at a profit – a huge risk for OEMs also looking to sell direct to the consumer. Without dealers acting as stock buffers, and with no other means of converting products to profit, OEMs know that the likes of Google will easily reach those consumers first.
The 'agency model' is an approach that's gaining popularity in some markets and could play a large part in helping manufacturers overcome some of these challenges. With this model, dealers are no longer required to hold stock, but instead earn a commission or handling fee for vehicle sales or deliveries. While OEMs still have traditional vehicles to offload, dealers can continue to operate as retailers while adopting the agency model for EVs in parallel. This 'slow-but-sure' transition will allow time for EV infrastructure to catch up, while lowering the risk to manufacturers of losing return on their existing investments.
Total disclosed investment in mobility technologies since 2010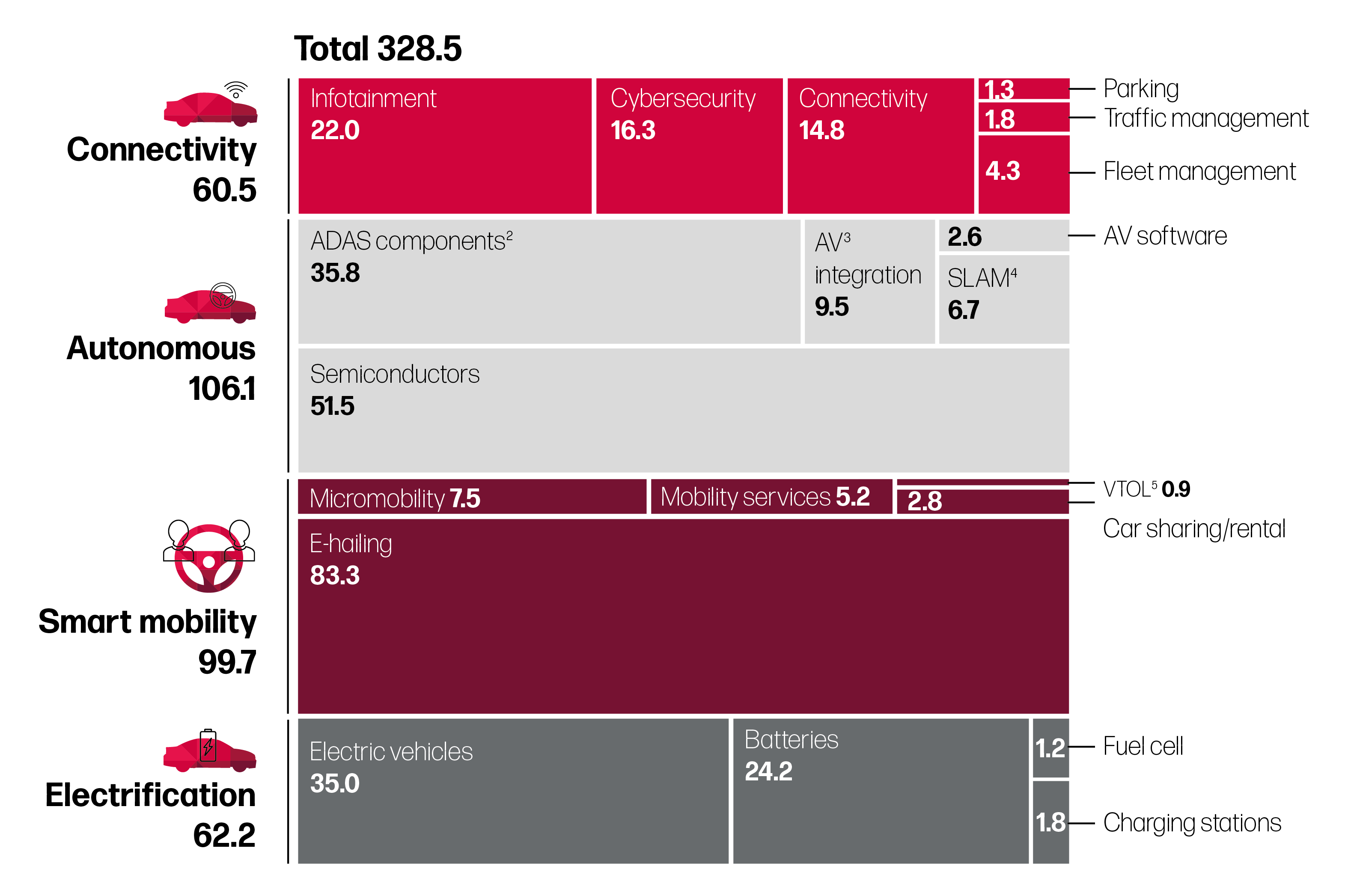 Source: McKinsey & Company
Standing up to big tech
Tech brands make much of their profit from their software applications and services, many of which are already sold into the connected car industry. As they look to extend their ecosystems, these tech companies could own everything from in-car infotainment to vehicle operating systems and cloud-based services, even surpassing the capabilities of the likes of Tesla. And before long, we may see big tech-branded vehicles making a legitimate appearance on the market.
Fortunately for manufacturers, traditional brands continue to hold consumers' trust. And despite its effect on parts sales volumes, the development of EVs and connected vehicles gives OEMs the opportunity to generate profitable new revenue streams. Partnerships with suppliers and software companies will increase to enable them to offer advanced technology packages, increasing the desirability of the brand and helping it gain a competitive edge.
Connected vehicles also open up new opportunities for manufacturers to invest further in the development of their own services, infrastructure, software applications and embedded technologies, strengthening innovation within the brand and helping it retain profits. By merging several products and innovations into a single product or platform, they can deliver packaged deals to consumers as part of the vehicle sale and continue to promote and sell them throughout its lifespan. Customers will purchase their software updates, insurance or entertainment apps direct from the OEM via the vehicle, and not from other large tech companies as they might have done otherwise.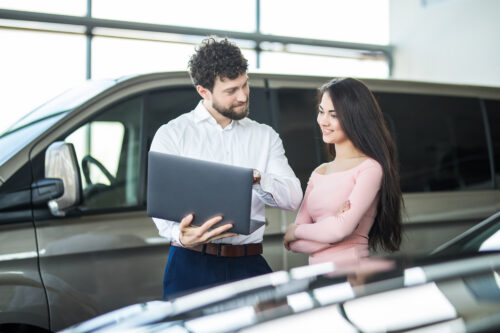 Alternative mobility concepts, such as autonomous vehicles and car sharing services, will also rely on integrated platforms such as these to make them viable. Customers will need the tools to digitally manage shared ownership, and manufacturers will need to monitor people's driving patterns and behaviors if they're to deliver mobility services and solutions that meet their needs.
Global connected car sales forecast (Million units)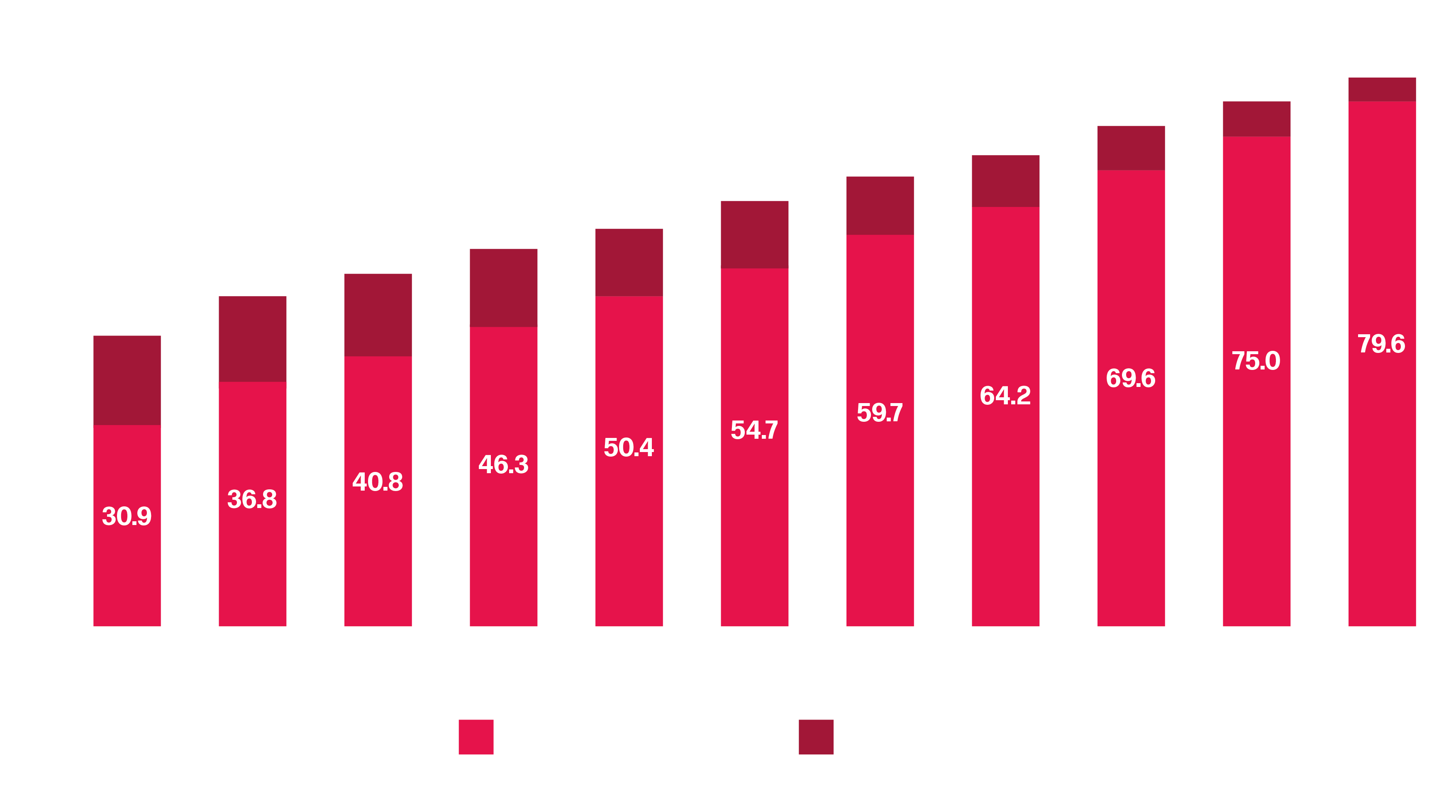 Source: Frost & Sullivan, Base Year 2020
Strength in numbers
Mergers and partnerships are playing their part in securing the future of the automotive industry. OEMs are forming alliances to share the costs of technology investments and strengthen their businesses against emerging competition. Ford and Volkswagen, for example, are already working in partnership. Ford is investing billions of US dollars in EVs and self-drive vehicles, declaring that by 2030, all of its vehicles sold in Europe will be electric. The organization will adopt Volkswagen's electric platform to enable its targets to become reality and, in return, VW will benefit from Ford's expansive market penetration.
OEM mergers give organizations the advantage of size, and the scalability to develop more robust corporate strategies. This way, they have a greater chance of succeeding in the face of continuous disruption and the uncertainty brought about by social and economic factors such as environmental legislation and COVID-19.
If manufacturers can reduce their dependence on tech companies, invest in their own innovations and build direct lines of engagement with consumers, they still have a chance of maintaining their status within the connected vehicle market. They know what's coming. The question is whether they have the agility to make the necessary changes, mitigate the challenges and execute solutions that are compatible with consumer demands in this new era of automotive retail.
About the Author:
Pieter van Rosmalen
Chief Strategy Officer
Pieter van Rosmalen, MSX International's Chief Strategy Officer, is responsible for driving the organization's global strategic plan and supporting its future growth with key strategic business development activities. Pieter previously served as Chief Product Officer for MSX, leading a team focused on strategic planning, product development and product marketing worldwide. He has spent more than 25 years with MSX, serving in key leadership positions that include Global Vice President of Retail Network Solutions. He can be reached at pvanrosmalen@msxi-euro.com