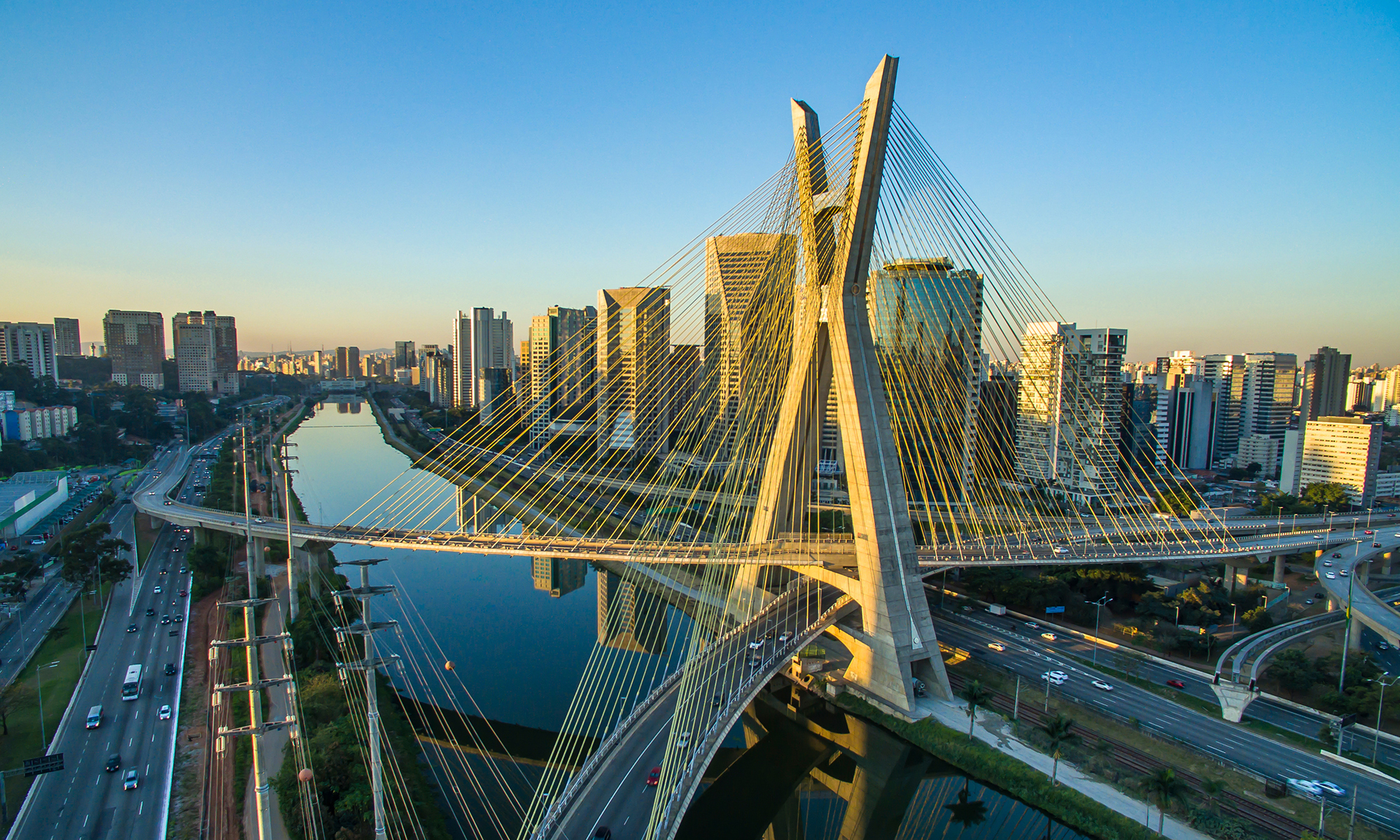 The automotive industry in Brazil: Opportunities for a key market in 2021 and beyond

Like any other market, Brazil has faced its fair share of challenges throughout the pandemic, and the country is still seeing increasing numbers of COVID-19 cases, deeply affecting economic activity. In this article, Marcus Romero, Operations Director for South America, MSX International, discusses how Brazil's automotive industry is adapting to the crisis and strengthening opportunities for growth within the agricultural sector.
"Manufacturers will have to carefully navigate the complex situation of mixed ownership models and varying vehicle lines, and offer more blended retail solutions to survive."
What are the overall market conditions in Brazil?
Unfortunately, the vaccine rollout has been slower than expected (only 5.6% of the population as of April 2021), and this is having a significant impact on the country's recovery. Inflation is rising (forecasted +4.71% in 2021 versus +3.75% of target) and because of this, the Central Bank here has increased basic interest rates from +2% to 2.75% to try and stabilize the economy.
The levels of vehicle production in some areas of Brazil are almost back to the levels of prior years. However, shortages of key vehicle components are causing challenges for some automotive manufacturers. Production is recovering much slower than anticipated and it will take some time to recover from the reduction experienced in 2020.
How has COVID-19 impacted the market and what is the outlook?
As a result of the restrictions enforced by the pandemic, and the accelerated change in consumer expectations, automotive manufacturers in Brazil are adapting their operations, providing new solutions using innovative technologies that would otherwise have taken years to implement.
The automotive market hoped to return to the numbers seen in years prior to 2014 when the Brazilian market sold more than 3 million vehicles per year. However, COVID-19's impact on the economy has meant that the country is still in a state of recovery and it will be difficult to reach those levels within the next 12 months.
Brazil light vehicle sales and forecast by vehicle size (Million units)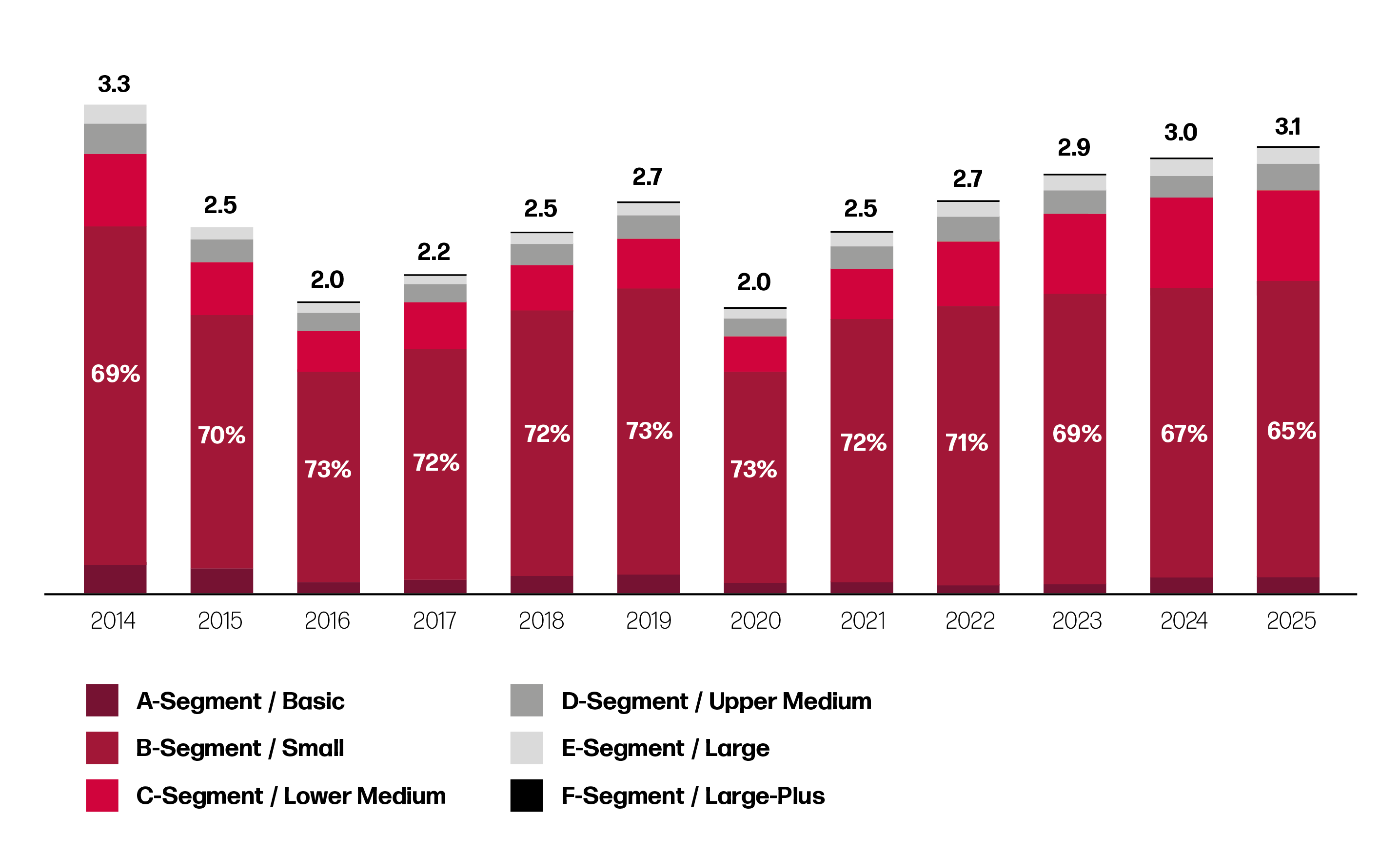 Source: LMC Automotive Global Light Vehicle Sales Forecast, Q4 2017 and Q1 2021
Has COVID-19 been the only reason for change in the automotive market since 2019?
No. One of the other main factors influencing industry change is Ford's decision to cease all new vehicle production in Brazil. In January 2021, the manufacturer closed all four of its production plants and now only plans to sell imported vehicles. This is one of the main reasons fewer vehicles are produced in Brazil.
But this could also have a significant impact on car ownership and affordability throughout the country. Until now, the general population in Brazil could only afford smaller vehicles, which is why most of its production focused on B-segment cars. However, as Ford starts importing vehicles into Brazil, we will see larger and more expensive options on the market, such as Mustang, GT, Explorer and Edge. And it appears that other manufacturers are following in Ford's footsteps. Mercedes, for example, has also closed its passenger vehicle plants in Brazil to focus on the production of commercial vehicles and trucks, which is one of the most profitable areas for any automaker in Brazil.
But the changes to vehicle lineup and distribution will also mean that manufacturers must review their retail models. Ford has already planned to reduce the number of dealerships from 280 to less than 100 meaning that OEMs and their dealer networks must develop integrated retail models that will accommodate a streamlined online and offline customer journey.
What new trends do you see in the automotive retail environment?
The Brazilian authorities classed automotive aftersales as an essential service during lockdown, but the restrictions needed to accommodate social distancing forced the automotive industry globally to operate remotely, meaning face-to-face interactions were reduced. This presented an opportunity for OEMs to assess and amend their retail strategies. As a result, manufacturers and their retail networks accelerated the adoption of more robust online sales strategies to support both new vehicle sales and aftersales.
We started to see more digital solutions implemented to support internal processes, online platforms were developed to maintain customer services, and vehicle maintenance training was delivered to technicians via new channels.
Despite these challenges, the evolution of the industry and the efficiencies gained in areas such as logistics and retail are permanent. The pandemic has accelerated a response to consumer demands that would have taken longer to achieve. And manufacturers will have to carefully navigate the complex situation of mixed ownership models and varying vehicle lines, and offer more blended retail solutions to survive.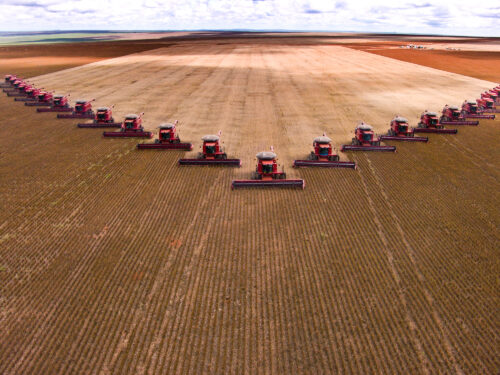 The evolution of integrated farming systems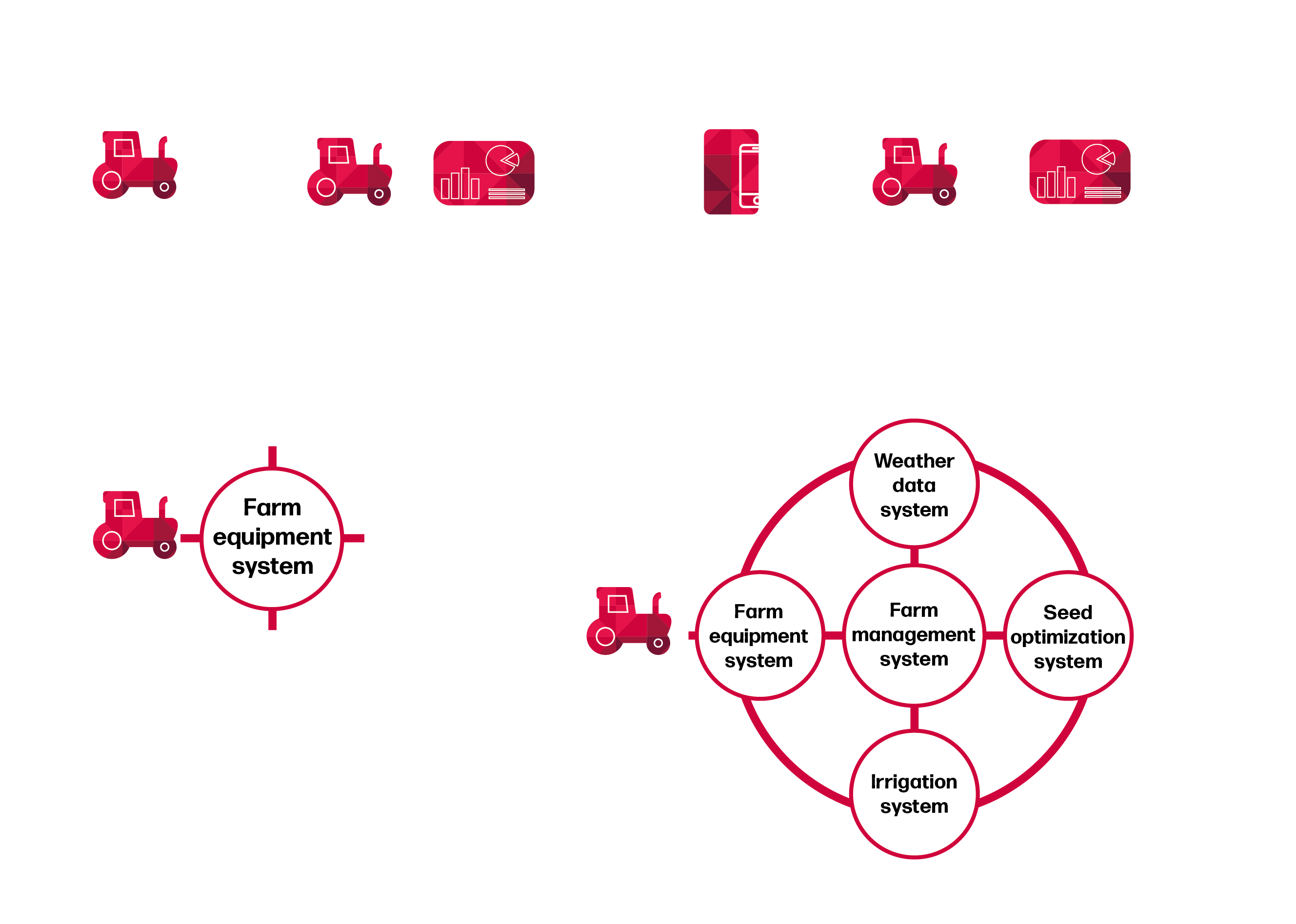 Source: IDATE based on Harvard Business Review
Can you explain how training has suffered and how this has affected business?
The pandemic has increased the need for the adaptation of pre-existing content, and for new materials that cover ongoing transformations within the industry. The increased use of digital tools and methodologies, such as micro-learning with artificial intelligence and augmented reality, are accelerating the delivery of training programs while protecting the safety of students and instructors.
But one of the first challenges to overcome is the limited broadband infrastructure throughout the country. The networks have seen a significant increase in data traffic, and due to its size, some areas of Brazil have less stable access to high-speed internet than others. In more rural locations, this problem significantly affects dealer networks, especially for brands in the agricultural and heavy commercial sector which operate nationwide and rely on a steady connection.
Are any other parts of the industry growing?
Agricultural machinery and commercial vehicles, used for the production and transportation of goods in Brazil, have seen fewer challenges than the rest of the automotive industry, as they benefit from concessional credit made available by the Brazilian agricultural sector.
Brazil is a large country and road haulage is the main mode of transportation. Many other large countries, such as the US, use alternative methods of transport such as trains to distribute goods, but the rail infrastructure in Brazil is not as developed, resulting in a strong demand for commercial vehicles.
Agricultural machinery sales have also increased unexpectedly in 2021. Although the production volumes are not as high as passenger vehicles, the revenue generated from them is a vital lifeline for the industry. The digital transformation of agribusiness also provides manufacturers with advances in precision agriculture and enables them to use the data collected from these machines to further enhance their services and offerings.
Driven by simple factors such as fertile soil, tropical weather and vast terrain, Brazil has become one of the largest agricultural producers in the world. With 5.7% of the global population living in South America, the region relies on the quality and consistency of crops to feed its citizens. But once these products have reached sufficient volumes to supply internal needs, agriculture becomes one of South America's biggest revenue-generating export businesses.
From 1987 to 2017, crop production grew by 260%, but the areas being used for plantation only increased by 44%. The only way to manage the shortfall in agricultural land was to have a more efficient and productive solution – a digital transformation of the sector.
Today, the equipment used is more precise. Onboard computers and GPS allow these machines to assess soil health more accurately and better prepare the ground for seeding, enabling farmers to achieve a 99.9% margin of accuracy at the time of planting or harvesting. AI can automate the harvesting of crops, and sprayers with sensors can detect and define the volume of fertilizer necessary for each centimeter of earth.
The digital revolution has transformed the agribusiness in South America, and the introduction of precision technologies has drastically reduced waste and increased productivity, resulting in much more sophisticated models.
About the Author:
Marcus Romero
Operations Director for South America
Marcus Romero, Operations Director for South America, joined MSX in 2011 through the acquisition of HCD, a training company of which Marcus was a former partner. With a career in automotive traning that spans over 25 years, he offers a wealth of industry expertise in consultancy and audit management. With an MBA in business management, and a passion for people development, Marcus encourages teamwork and efficient productivity to deliver strategic and innovative solutions to our automotive clients. Marcus is based in São Paulo, Brazil and can be reached at mromero@msxi.com.