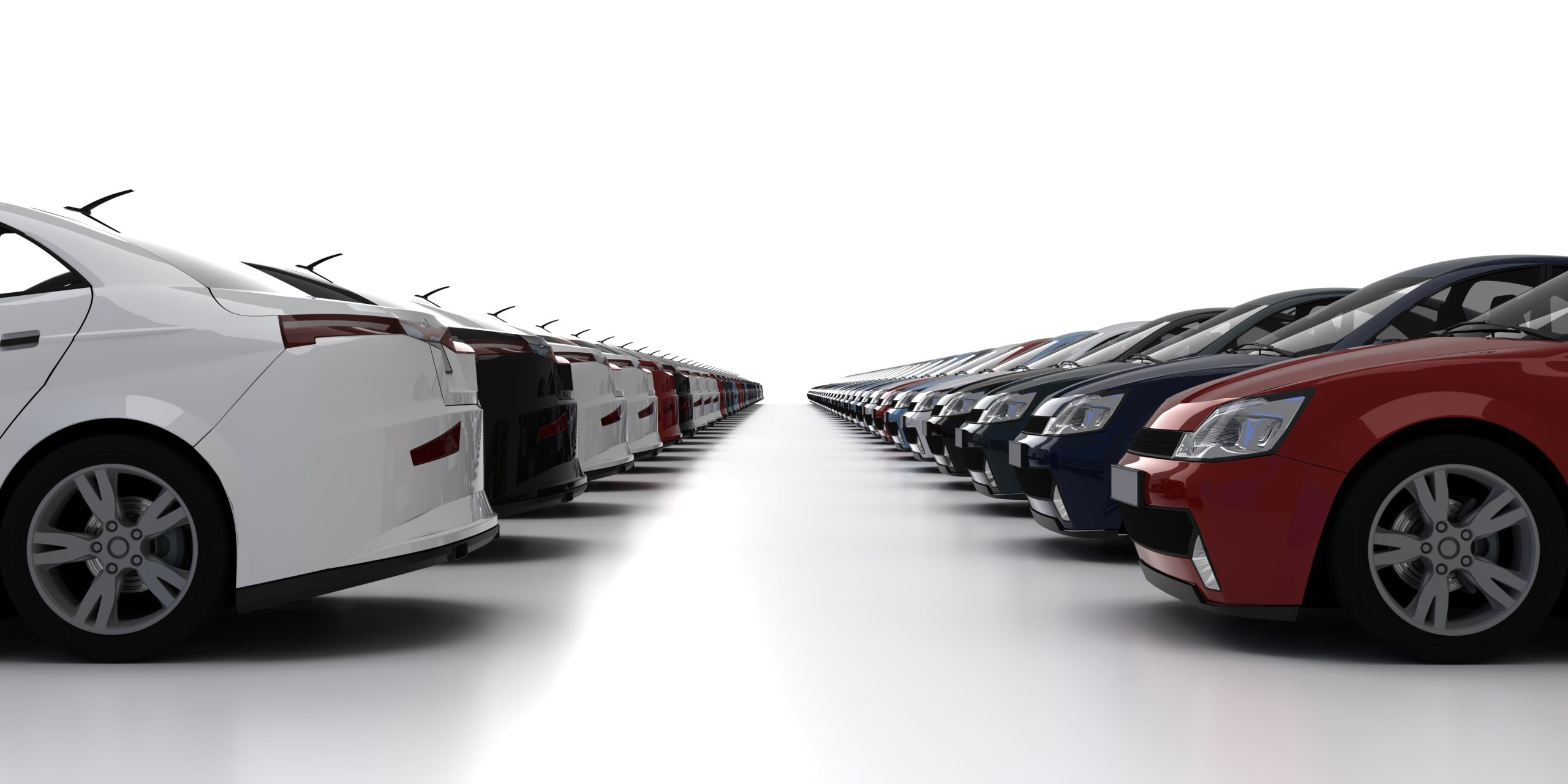 Strategic partners in a mobility market: Strengthening fleets through service loyalty

The relationship between a manufacturer and a fleet business can be, in traditional circumstances, a disjointed one. By the time its vehicles are sold or leased to a fleet business, an OEM has little knowledge of vehicles' intended use, the distances they are travelling, how often they need servicing and where this maintenance work is being carried out. Only the franchised dealer networks that carry out service and repairs have insight into the operations of many of these fleets.
But fleet business is a rapidly growing revenue source for the automotive industry. An increase in online shopping is driving a demand for delivery vehicles. And private leasing is becoming more popular as consumers recognize the benefits of driving a brand-new vehicle for a set monthly fee and with fewer ongoing costs of ownership. Research by the Association of Dutch Vehicle Leasing Companies (VNA) shows that in the Netherlands, 0.8% of passenger cars were privately leased in 2016, but by 2020, that figure had reached 2.5%. Meanwhile, more than 60% of private leasing customers opt for full operational leasing – a deal that includes maintenance in the package. According to Frost & Sullivan, private operational leasing accounts for 15.5 million vehicles globally.
The growing number of mobility-on-demand services in the market suggests that the share of fleet cars will soon account for a far higher proportion of the total vehicle parc. Manufacturers in Europe have responded to this growth by establishing closer relationships with large fleets through direct vehicle sales and ongoing support. But dealerships are still more likely to handle sales and maintenance for small and medium-sized fleets. Because OEMs have a limited relationship with these groups, the manufacturer's view of the market is far from adequate.
"Connectivity adds even greater detail, helping the OEM observe the needs of individual vehicles in real time. A fleet's livelihood is governed by low total cost of ownership and maximum uptime, so early identification of wear and tear is critical. "
Worldwide, fleets of all sizes hold considerable revenue potential for the market. Parts sales account for around half of a manufacturer's profit, and the repair of fleet vehicles is important to these earnings. Many fleet vehicles travel long distances and require servicing several times a year. Today's most progressive OEMs are tapping into this market by abandoning their wholesaler status to connect with fleet businesses directly. By doing this, they can provide personalized support, build trust, and ultimately, influence larger vehicle purchases and long-term customer loyalty.
Fleets too have much to gain from these relationships. Manufacturers can help them achieve a lower cost of ownership, improve the management of their businesses and increase the utilization of their vehicles. In turn, fleets are less likely to turn to alternative repair chains – known for offering speed and convenience – as soon as the warranty on their vehicles expires.
Fleet Service Loyalty Management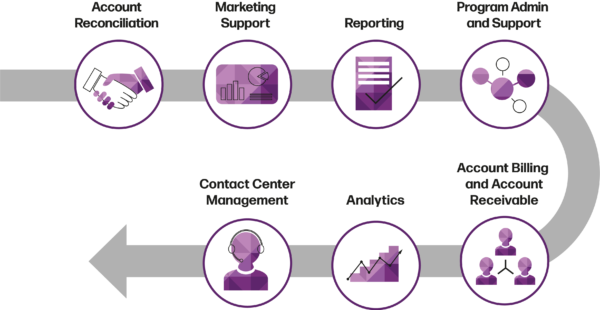 Source: MSX International
Fleet Service Loyalty Management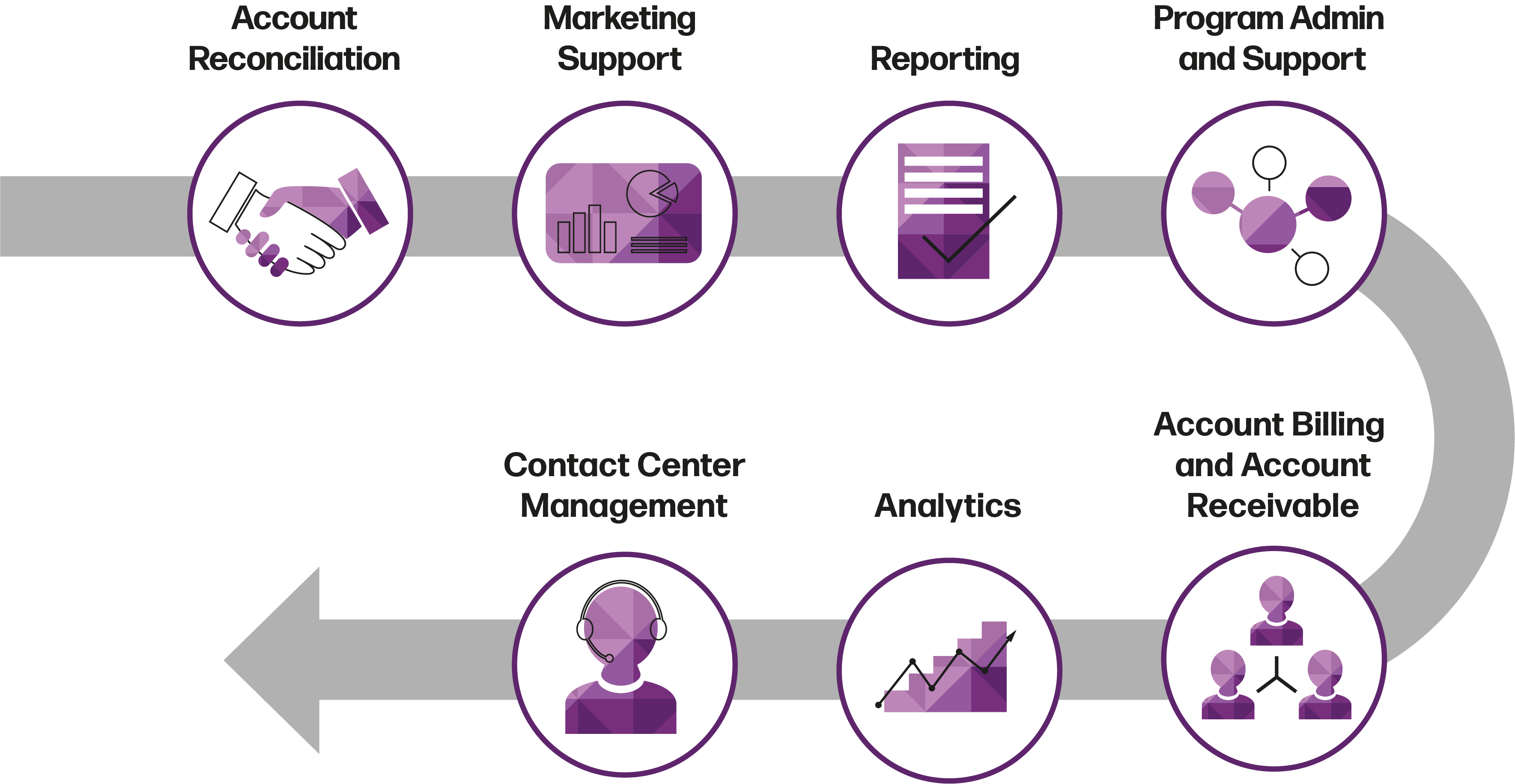 Source: MSX International
Fleet service loyalty supports direct-to-fleet relationships
To complement these relationships, some manufacturers are implementing fleet service loyalty programs to ease the complexity and administrative burden for their fleet customers. Technologies within these programs consolidate payments and promotions rules into a single invoice that accounts for every variable of a fleet vehicle service, from repair details to credit application. It means that regardless of the quantity of repairs undertaken in a set period, or the physical location of dealerships used by drivers, the system generates just one invoice for the fleet owner.
The emergence of fleet service loyalty solutions onto the market is a promising development for all parties in the fleet business. Manufacturers can target fleet customers strategically with bundled offers and deals based on their business habits. They can develop direct relationships with these businesses, but also work with dealer networks to retain and engage new fleet customers. The data captured through fleet service loyalty tools provides valuable detail about the use, needs and lifecycle of vehicles, or frequency of parts sold. OEMs can use this information to make vehicle adjustments or approach fleet customers with solutions, such as loan vehicles, to improve satisfaction.
Meanwhile, this tactical relationship between the manufacturer and fleet businesses inherently changes the role of the dealer to 'executor'. The repair team carries out the work without having to negotiate prices with the fleet owner or file large amounts of paperwork and is paid by the OEM directly so experiences fewer delays or disputes.
Web applications give fleet owners direct access to their own data, enabling them to monitor activities and spending, access business reports or input billing details. Some services offer prior approval functionality so fleet owners can set spend limits on repair and maintenance work. It means drivers can take their vehicle to a service center and request a repair when needed without having to pay up front or submit paperwork. Fleet owners are also offered a single point of contact within the manufacturer's organization with whom they can negotiate pricing and other services.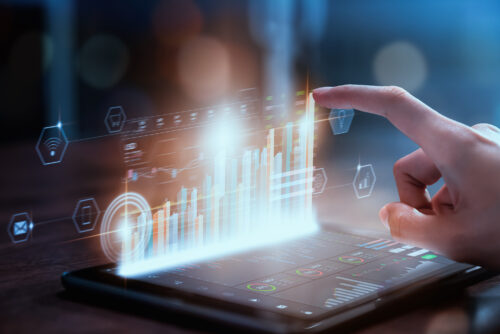 The role of fleet service loyalty in a connected market
The growth of connected vehicles within fleets is inevitable, with 52% of fleet owners saying connectivity is 'very important' in meeting their company's fleet goals. It seems these businesses have high expectations for the role of in-car technologies in streamlining operations. According to the results of the Global Fleet Survey, 72% of fleet owners stated that reducing fleet costs was the biggest motivator to equip fleets with telematics, and a reduction in maintenance costs was the top benefit fleet suppliers expected to be able to offer their customers with a connected fleet.
These results reflect a clear requirement for fleet programs that enable the manufacturer to track and analyze the driving patterns of a fleet through its service records. Connectivity adds even greater detail, helping the OEM observe the needs of individual vehicles in real time. A fleet's livelihood is governed by low total cost of ownership and maximum uptime, so early identification of wear and tear is critical. In-car connectivity helps OEMs identify problems in vehicles and initiate a repair with a fleet service loyalty-approved dealer before it causes costly scheduling problems for the business.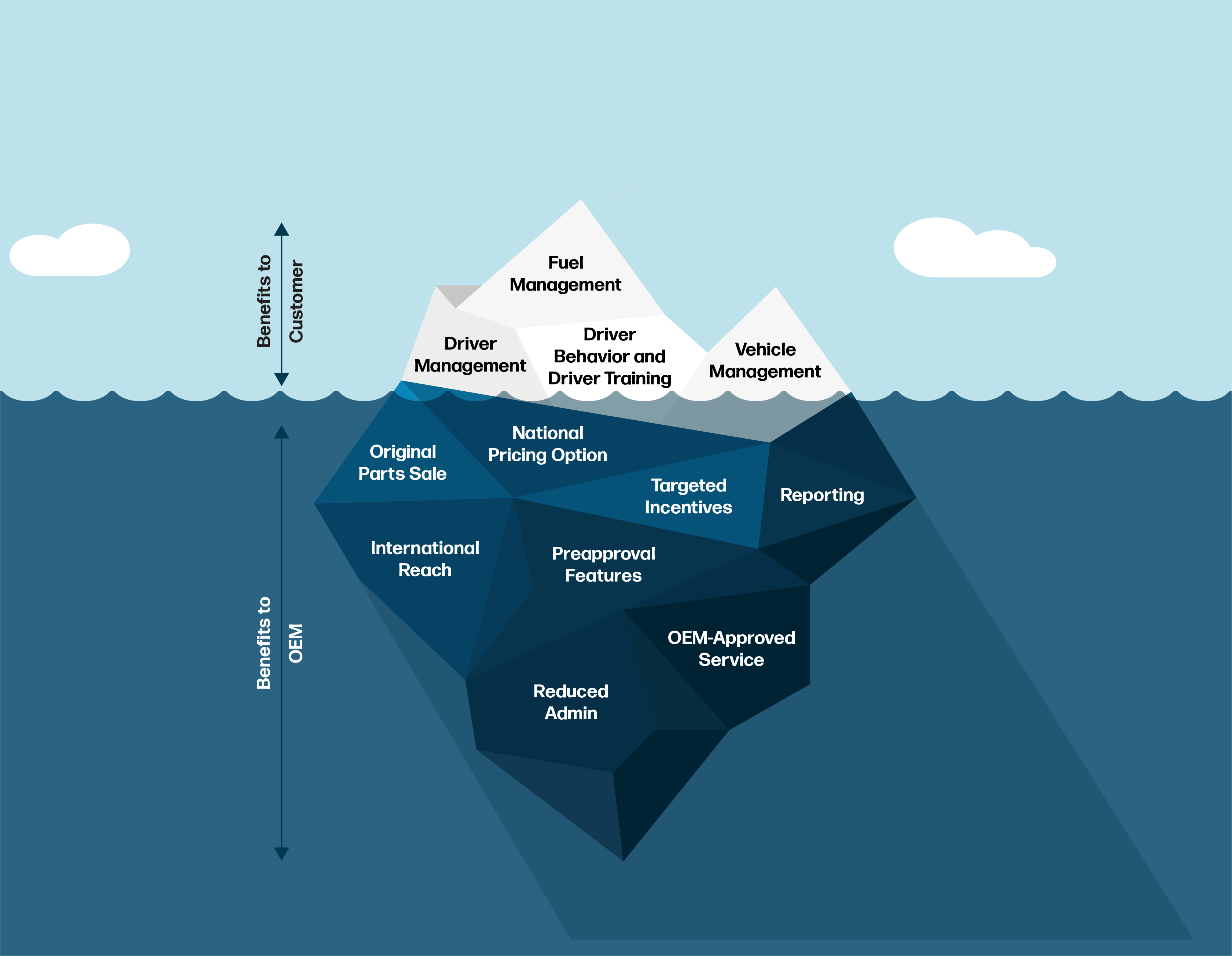 Source: MSX International
It seems the more connectivity a vehicle has to offer, the better. Fleet businesses are anticipating the use of data to assess the driving habits of individual drivers, for example, helping them secure lower insurance premiums or lease rates. One luxury brand has developed the functionality to record the pressure of a driver's foot on the accelerator and measure cornering speed to determine potentially aggressive driving behavior. With detailed data such as this, fleets can better manage their own driver schedules, benefits and overtime, but also share relevant information with dealer networks and OEMs, who can help them streamline their businesses.
Fleet service loyalty strategies will remain effective as fleets transition to the use of electric vehicles (EVs). All-electric subscription businesses such as Onto are emerging onto the market, offering consumers commitment-free EV mobility options, with taxes, insurance, charging and breakdown cover included in its package deals. According to Frost & Sullivan, fleet electrification is accelerating in the Americas and Europe, and EV fleets will rely on the provision of services such as end-to-end intelligence, procurement support and project management. So, while complex mechanical and parts needs will ultimately subside, electric engines will continue to require maintenance and other forms of support. Fleet service loyalty will enable the manufacturer to capture and retain EV customers through better pricing, offers and by delivering greater convenience than they might experience elsewhere.
These programs, which offer viable solutions for the management of costs and uptime, are destined to elevate the role and value of OEM brands in this growing industry. Fleet businesses will be given the tools to manage their businesses independently, but with direct and informed help when it's needed. If costs begin to rise, or uptime targets aren't met, the manufacturer will support the business and offer guidance in managing those issues, building a level of trust that survives long term.
About the Author:
Pieter van Rosmalen
Chief Strategy Officer
Pieter van Rosmalen, MSX International's Chief Strategy Officer, is responsible for driving the organization's global strategic plan and supporting its future growth with key strategic business development activities. Pieter previously served as Chief Product Officer for MSX, leading a team focused on strategic planning, product development and product marketing worldwide. He has spent more than 25 years with MSX, serving in key leadership positions that include Global Vice President of Retail Network Solutions. He can be reached at pvanrosmalen@msxi-euro.com