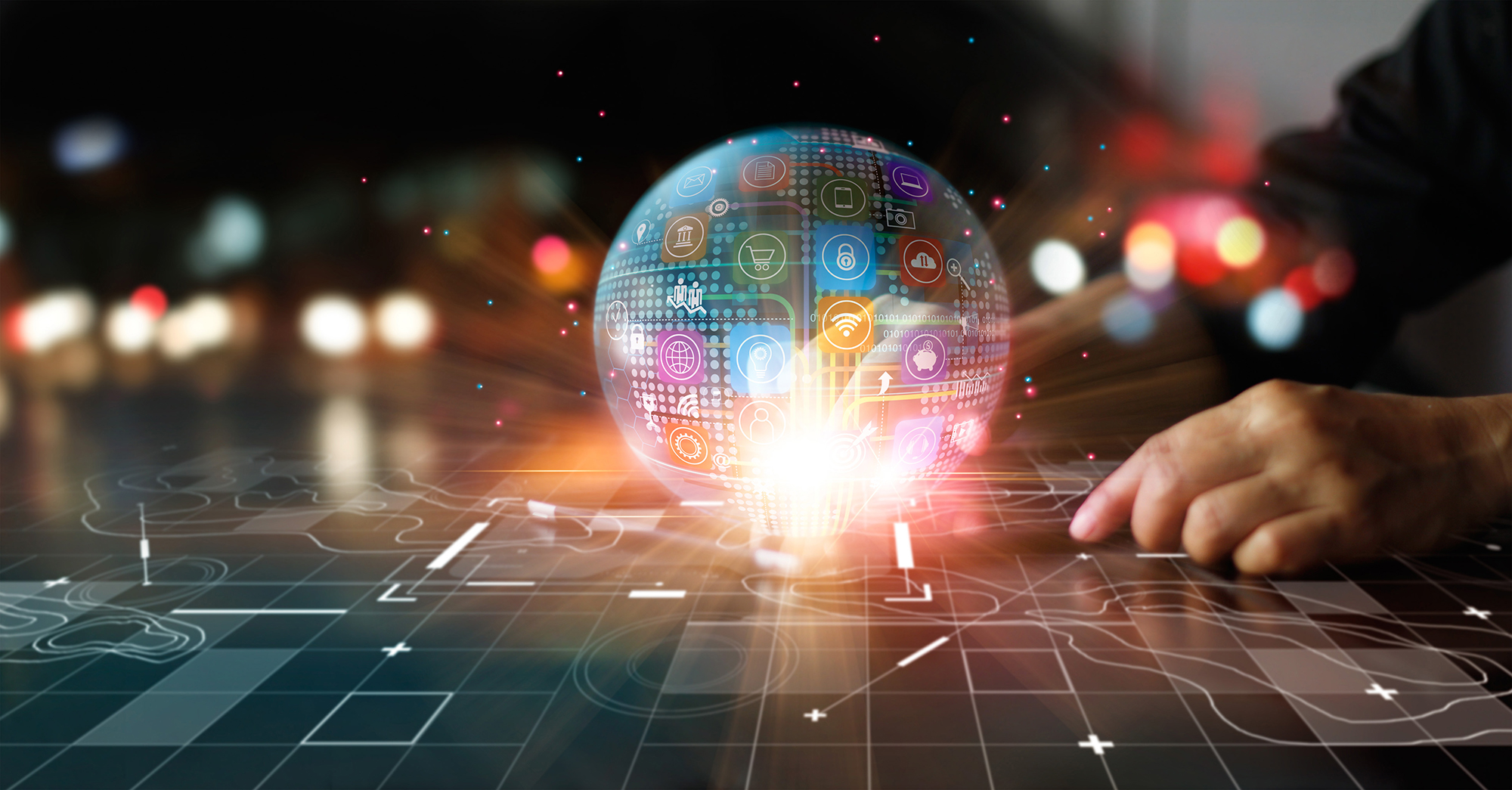 CEO Foreword
Recovery and beyond: Which brands will lead the way to innovation and success?

In the year since the global pandemic intensified the need for automotive digitalization, the continued uncertainty has taken its toll on businesses less prepared for change. While OEMs have fought their way through the implementation of online retail and remote services, the consumer has stepped seamlessly into a wholly digital world with barely a backward glance.
Even before COVID-19 hit, customers were less inclined to visit dealerships and more likely to complete a large proportion of their buying journeys online. The crisis has simply validated their demands. There are few reasons why customers should have to leave home to buy or service their vehicle when they can access virtually every other retail environment conveniently from home.
But despite consumer behavior patterns indicating otherwise, some sentiment remains that when the pandemic is over, the automotive world will return to what it was before. It's a risky mindset, especially when powerful new players are emerging into the market who, with no ties to infrastructure and traditional retail models, have little to hold them back.
The automotive industry is among the worst hit by the crisis, and the survival of manufacturers and their retail networks relies on their ability to be agile – not to resist progress but be part of it. Some leading OEMs have made important strategic changes since the start of the pandemic to keep their businesses operating and staff members gainfully employed. Faced with no other option during lockdowns, quick-thinking manufacturers deployed remote and flexible working strategies, transforming the working culture of the automotive environment. Other changes, such as digital training and remote coaching have progressed rapidly. The benefits of these practical training opportunities for employees and field teams will extend well beyond the COVID-19 era.
The extraordinary rise of EVs
While most segments of the industry have suffered losses and delays, the demand for electric vehicles (EVs) has soared. According to data published by Canalys, EVs represented almost 5% of all new car sales in 2020, an unprecedented demand that has moved EVs from a niche market to mainstream. Most manufacturers are now targeting 100% EV production in the next five to 10 years but it's likely that the transformation will come even earlier. New EV models are launched weekly, and some OEMs, such as Volkswagen, have already halted development of new combustion engines. If a major manufacturer like Volkswagen, generating 10 million vehicles a year, is switching fully to EVs, then other mainstream OEMs will have little choice but to follow suit.
Such announcements are not good news for Tesla, which must now compete with the well-engineered, premium EV models of experienced automotive brands. OEMs are also targeting different market segments, with models ranging from basic or classic, to sporty and futuristic. OEMs can target consumers with this granular approach and take advantage of their global manufacturing expertise to win consumers back, meaning Tesla may struggle to match their momentum or sustain its margins.
The move to online sales
Like many OEMs, Volkswagen is using an EV launch – the release of its all-electric 'ID' range – as a platform on which to test and refine its new, digital retail model. EV customers are more inclined to demand a superior online experience, and EVs are perfectly placed to sell direct to consumers through digital channels. A McKinsey report on e-mobility explains that their simplified configuration reduces the level of choice for customers, enabling an individual to customize a new vehicle easily using online tools. By contrast, launching an EV through a retail network would be complex, time consuming and expensive. Meanwhile, the pandemic continues to cause interruptions and delays, which will affect launches if brands rely on the availability of showrooms and trained workforces.
It is unclear how long digital retail models will co-exist with traditional dealer networks. For now, seamless integration of online and offline sales channels is crucial for providing the best value to the customer and helping brands recover from post-COVID-19 losses. But as more consumers opt for digital channels, brands may find the entrepreneurial structure of today's dealership no longer aligns with its customer experience strategy or provides a clear enough view of the customer. In time, a dealership may continue to operate as usual for service and aftersales, but when it comes to the sale itself, act purely as an agent on behalf of the OEM.
An exceptional outlook
There are many factors that could influence the direction of the industry in the coming years. Big-tech companies such as Apple or Google could become legitimate competitors in the automotive retail space. They offer unrivaled go-to-market strategies, without the legacy retail infrastructure of networks and contracts on which traditional OEM retail models are based.
Other mobility trends, including concepts such as the autonomous vehicle, are beginning to generate more interest in the market. While the obvious challenges of delivering driver-assisted or self-driving vehicles have delayed their progress, their potential for reducing traffic accidents or helping people with disabilities to become more independent is significant, and businesses continue to invest in finding safe, effective ways to bring them to market.
Meanwhile, vehicle subscription models are already transforming the industry. For younger generations especially, who subscribe to virtually everything from mobile phones and music streaming platforms, to smart speakers and TV, the value of vehicle subscription programs is clear. They offer drivers cost-effective, simple mobility options with access to a suite of cars and additional benefits such as insurance and maintenance packages. It means lower cost, less commitment and more choice for the consumer. Forbes predicts that by 2025, more than 16 million vehicles will be part of subscription services.
But such extensive industry changes will leave many brands unable to maintain the level of investment needed to support their development. Consequently, it's likely we will see larger and more powerful alliances as OEMs converge to increase their size and geographical coverage, and to share technological investments.
OEMs must also prepare for the scale of emerging competition. Influential markets like China are driving the market forward, helping it recover from the pandemic and nurturing new and competent players. There are now hundreds of registered EV businesses in China vying for a piece of the market, and this level of progress will impact the industry globally. In some situations, new businesses will triumph, and in others, traditional manufacturers will, but either way, it is likely the market will look very different in a few years' time. I'm delighted to present the June issue of Benchmarker, which looks at how manufacturers and their retail networks have overcome the challenges of a year in crisis, and examines the strategic and operational changes they're making to meet consumer demands and secure their futures.
About the Author:
Patrick Katenkamp
CEO, MSX International
With more than 20 years of experience in the automotive field, MSX International RNS, Chief Executive Officer, Patrick Katenkamp oversees the company's business strategy, expansion and growth of the company globally.
Patrick is also a member of the company's board of directors.
As an accomplished leader, Patrick has led the go-to-market and growth strategies for several large global technology and services companies.Before joining MSXI, Patrick served as President of Software International at Cox Automotive. Before Cox Automotive, Patrick served as the CEO at incadea, a global provider of Dealer Management Solutions. Additional leadership roles include Opel & Vauxhall in the area of Digital Marketing.
Whilst at Opel & Vauxhall in Germany he built a European team to consolidate CRM activities and worked with the Executive Opel Board to align the business' strategy.
Prior to this, he spent seven years at General Motors Europe from 2003 to 2008, three years at Booz Allen & Hamilton from 2000 to 2003 as an automotive industry Management and Strategy Consultant, and five years at Electronic Data Systems (EDS) from 1995 to 2000 where he was responsible for the implementation of various large automotive IT projects.