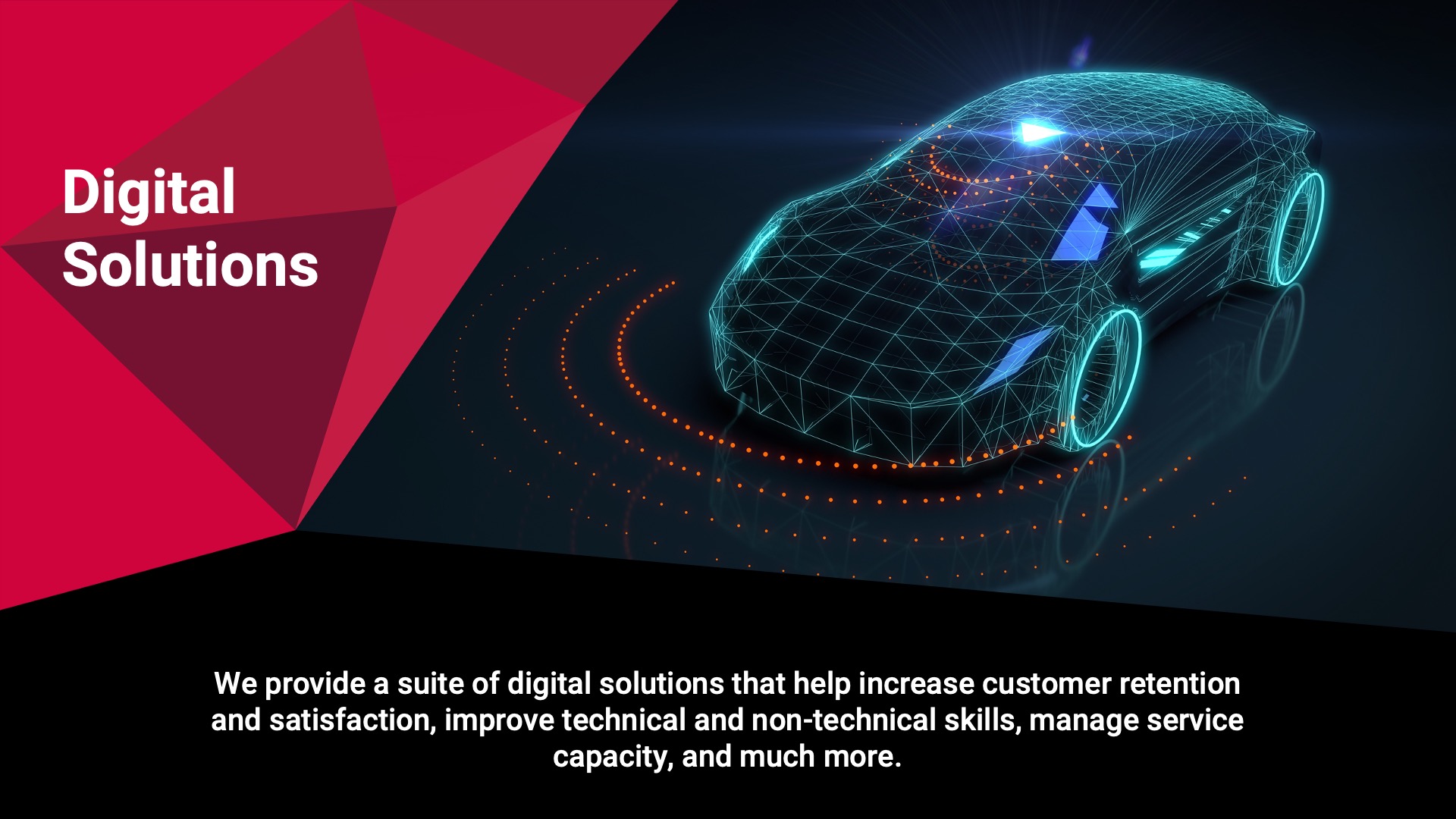 Cutting-edge animations, 3-D graphics, and descriptions for common vehicle maintenance and repair items.
Service Capacity Optimization Tool
Identify capacity impacted areas and grow service capacity – increasing profits and customer retention.
A modern form management system designed to cater to the specific needs of the automotive industry.
An LMS that minimizes costly re-designs, simplifies installation, and vastly improves the end-user experience.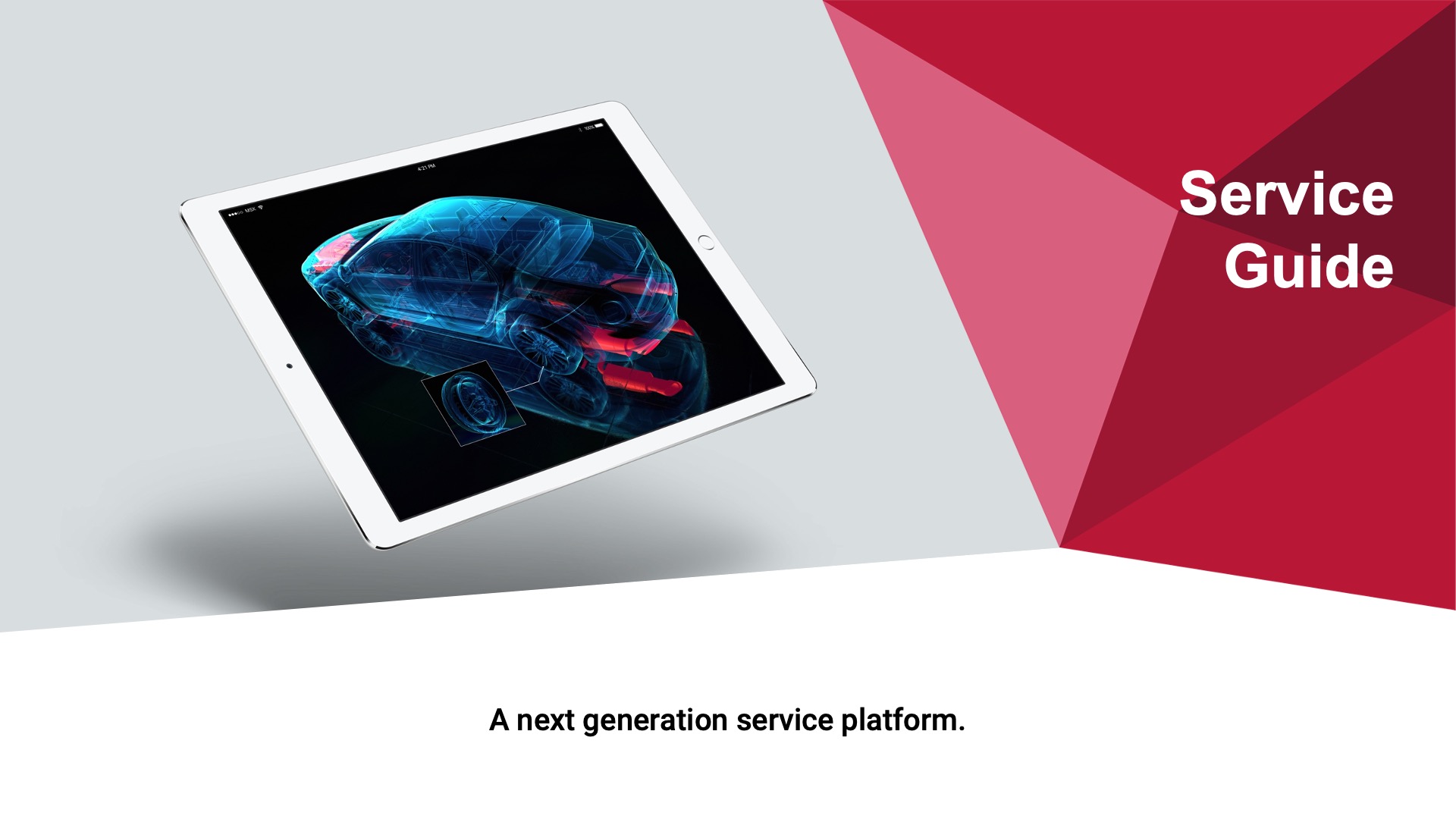 Craft better experiences.
Create new relationships.
Our Service Guide is a tablet-based tool designed to help Service personnel sell maintenance and repair services, improve communication, and increase customer satisfaction.
It allows OEMs, retail, and service personnel to effectively communicate and educate customers on system operation and recommended maintenance. For each key vehicle system, the tool delivers 3-D graphics and animations that pair with customer-friendly explanations, eliminating the common question of, "Why do I need this repair."
Include OEM-preferred oil and tire brands and OEM-specific graphics for hybrid and electric technologies.
Equip Service Advisors with up-to-date maintenance information utilizing mobile and tablet compatible technology.
Adapt to current systems and vehicle maintenance schedules to encourage an uninterrupted and seamless workflow.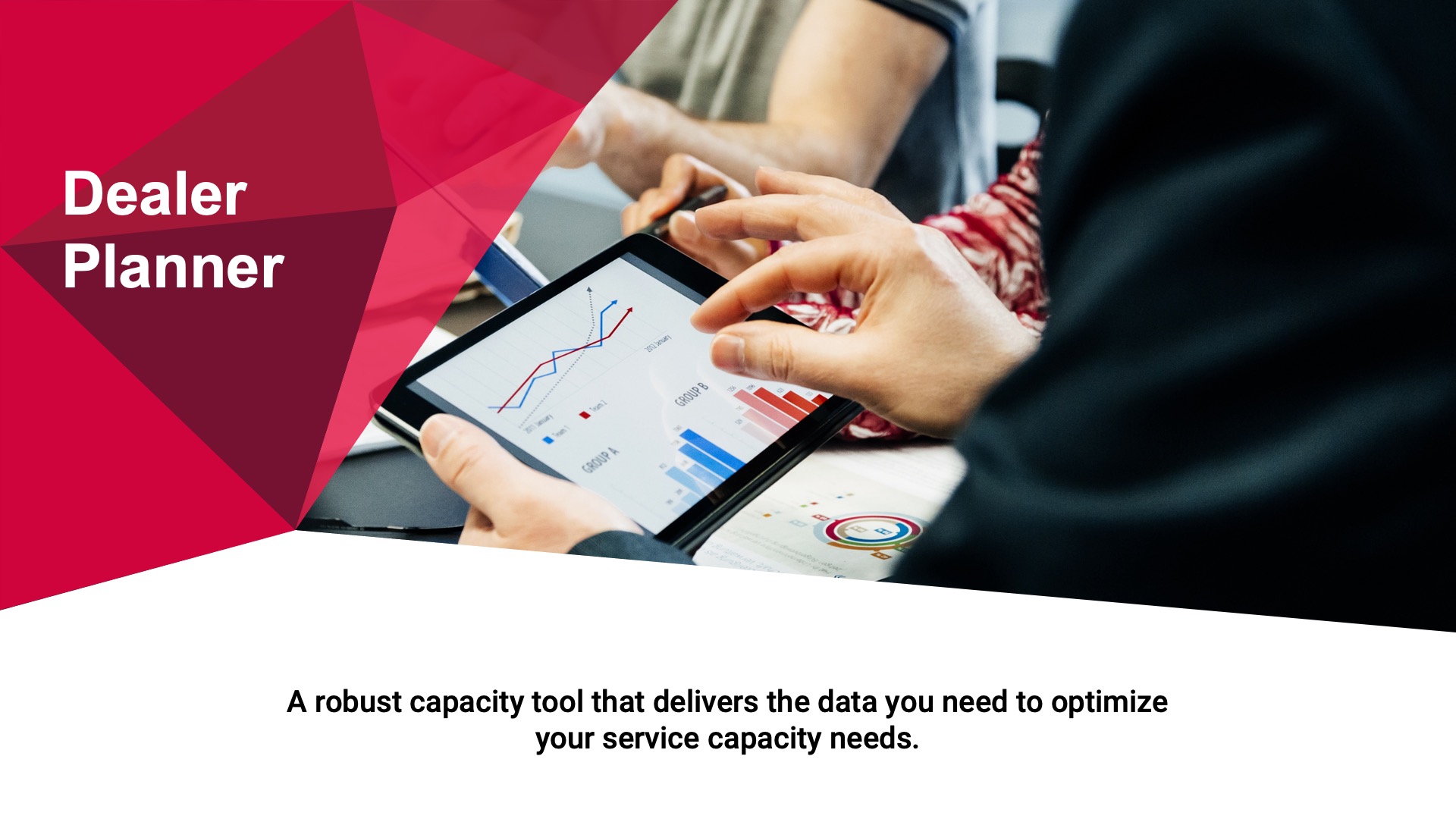 Plan today for a better tomorrow.
The Service Capacity Optimization Tool (SCOT) is a revolutionary platform built to meet the unique needs of the automotive industry. Our tool identifies areas of your business that are impacted by capacity limitations and grows your service capacity — increasing your profits and customer retention.
A future free from restraint.
SCOT allows you to forecast the necessary technicians, stalls, lifts, and other items that will be needed in the coming years, allowing dealerships to plan and prepare for any situation. It also includes advanced reporting and analytics which deliver key data and information to decision-makers. This integral data informs business decisions, minimizes the impact of capacity constraints the dealership might experience and maximizes future potential.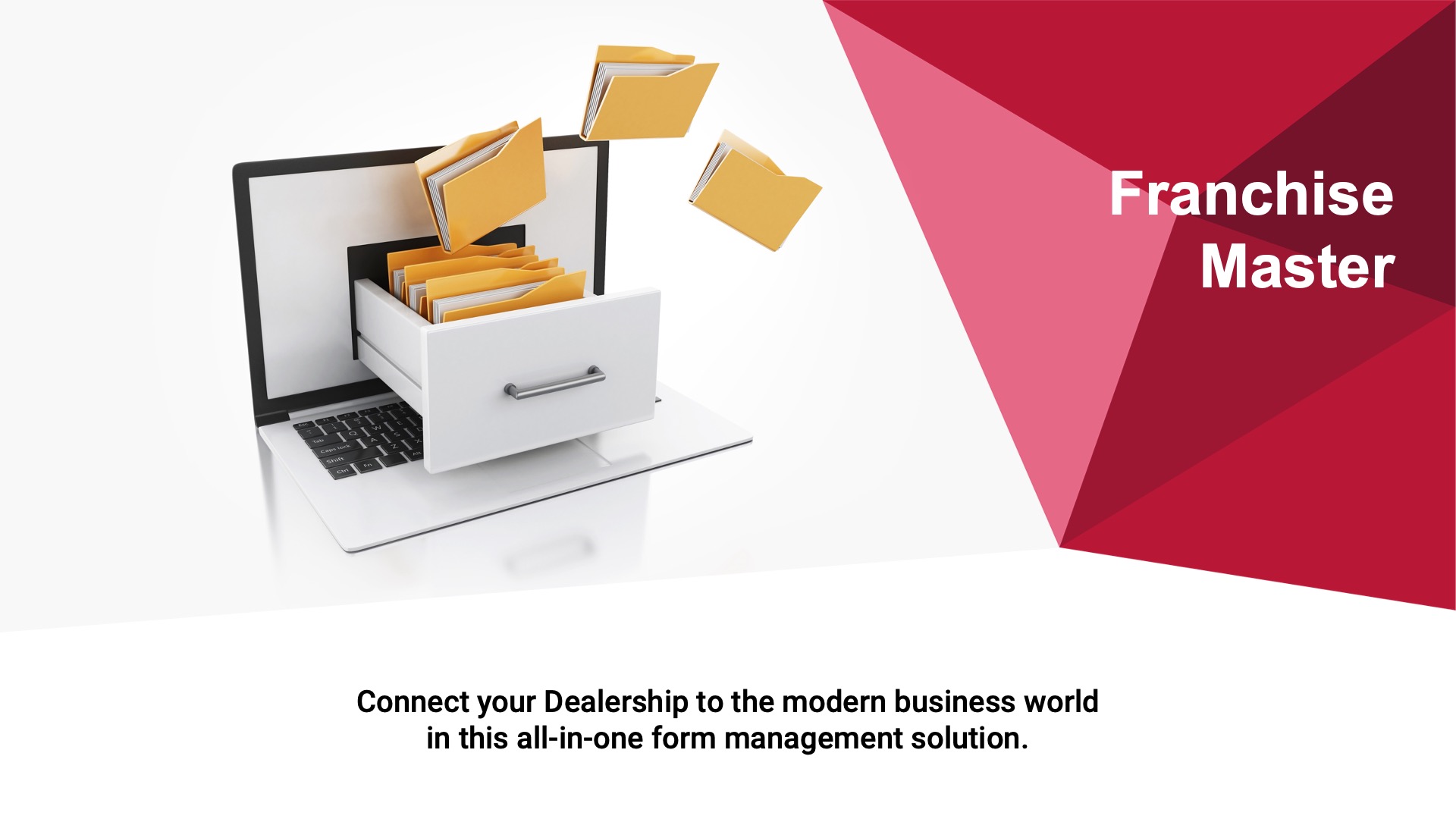 Franchise Master is a modern form management system that caters to the specific needs of the automotive industry. Digitize your data, streamline your processes, secure signatures, and manage sensitive legal documents in this all-in-one solution.
Clients who have integrated Franchise Master into their daily operation have increased efficiency and eliminated time wasted on paper trails. Franchise Master is a streamlined platform that establishes clear workflows, eliminates data double entry, manages secure legal documents, and assigns packages within minutes. Convert your existing workflow process to a streamlined digital solution that prioritizes security and ease of access.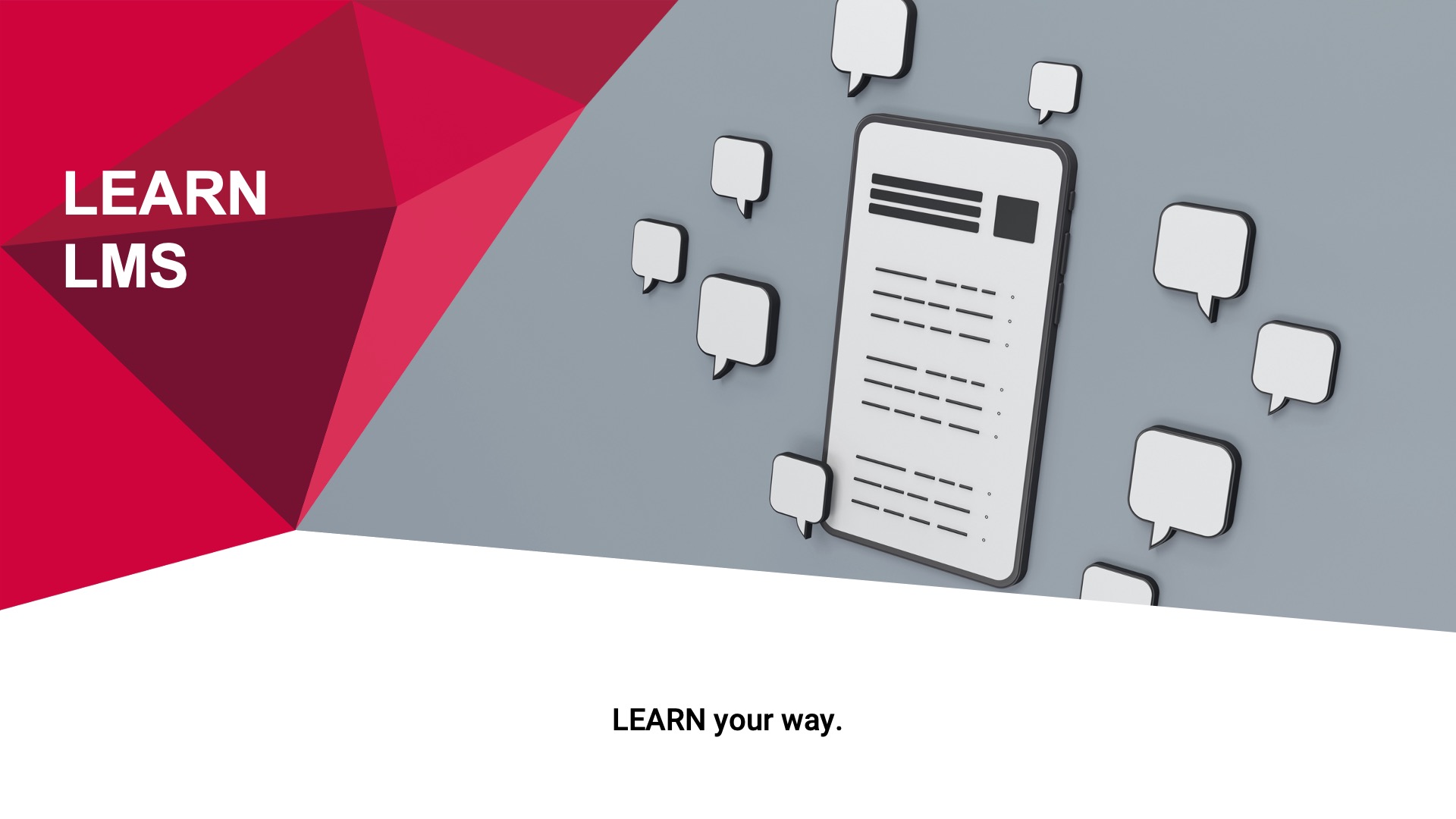 At MSX, our understanding of your business has led us to design an LMS that minimizes costly re-design, simplifies installation, and vastly improves the end-user experience.
LEARN LMS proves the notion that not all Learning Management Systems (LMS) were created equal. Many LMS are designed to operate within a company or university environment. However, when applied to automotive industries, customization costs and lack of features aligned to your organization can become a real headache.
What can LEARN do for you?
Manage the educational pathways for the entire learning community. Empower your learners and deliver learning that suits the needs of every job by providing access via online, live-remote, or instructor-led training.
LEARN LMS was designed to help learners achieve professional growth through the development of job skills and technical competencies. Platform support has been optimized for any device your learners choose – creating the flexibility to learn in any environment, anytime.
A robust design with client and learner-based management and reporting tools​.
Support for PC, tablet, and mobile. It's up to you.
Hosting support from MSX that minimizes impact on your IT team.
Full conversion support to import and integrate legacy data.
Control all of your training and LMS business rules and requirements.
Establish business rules and receive real-time reporting and analytics.
 LEARN LMS is a wise investment, designed especially for users in the Automotive Industry.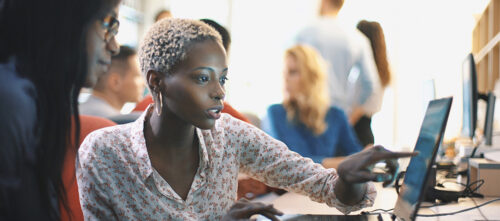 Accelerate your transition to digital learning
As part of the ongoing effects and recovery from COVID-19, businesses need to transition to digitalized workstreams in order to deliver employee development and training. MSX's experience, expertise and best practice solutions can help you get there.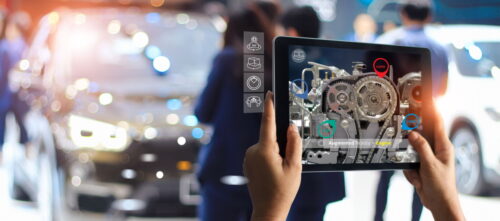 Podcast: Accelerate your transition to digital learning
How are OEMs adapting their transition to digital learning to meet new consumer demands?