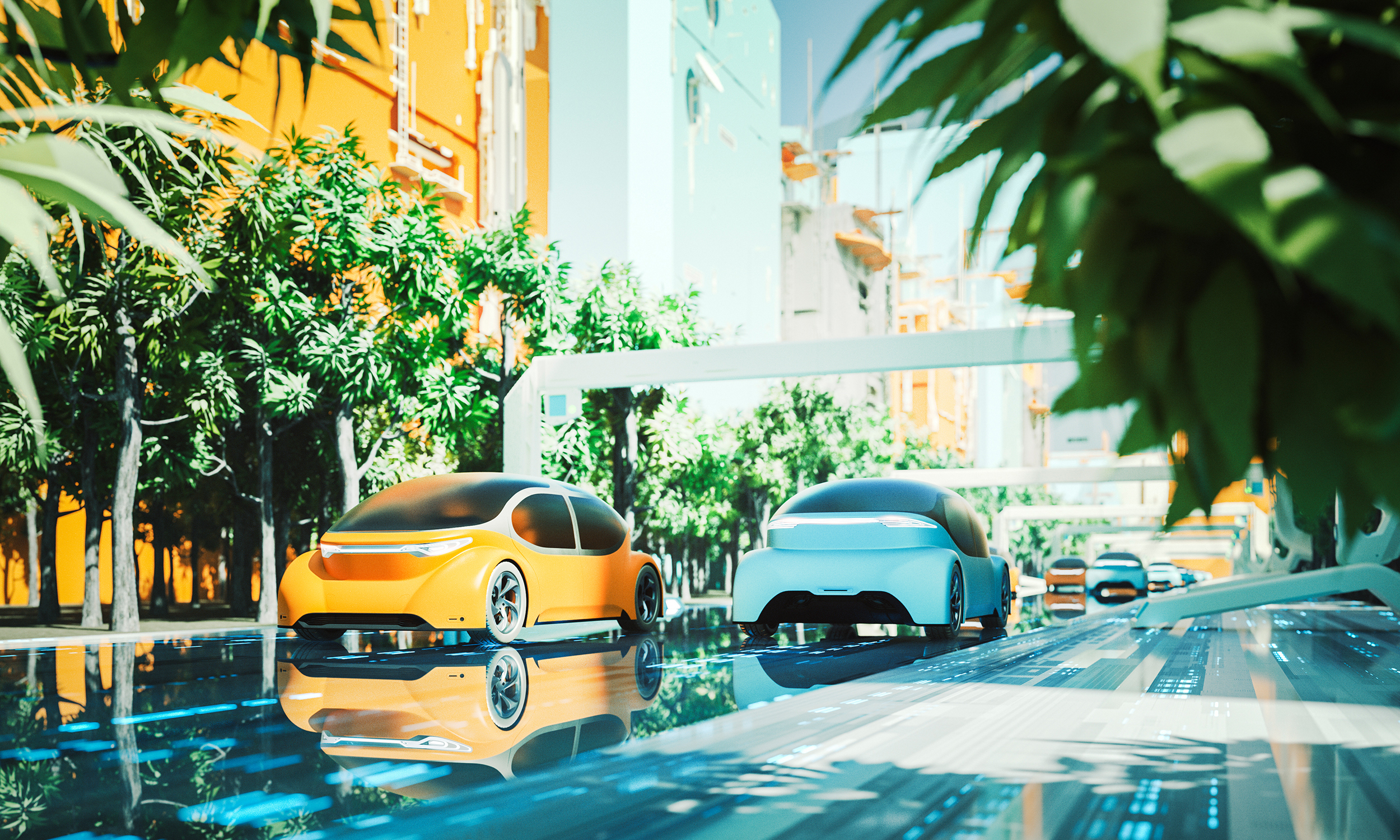 In-car subscription: Why it's tempting consumers and strengthening OEM offerings

As society moves increasingly towards a circular economy, vehicle subscription has become common practice, with many car drivers choosing more flexible models over outright ownership. Automotive businesses are responding with two distinct opportunities. The vehicle subscription model is a now widely used approach whereby customers pay a monthly fee for the use of a vehicle alongside additional elements such as servicing, insurance, or roadside assistance. The second model, which is in the earlier stages of development, is in-car subscription.
The concept of in-car subscription enables customers to activate functions in their car and pay for them weekly, monthly, or yearly. Traditionally, drivers have chosen these pre-installed functions up front, but this approach is being challenged as consumers explore alternative mobility options and are drawn to the products and services associated with them. Influenced by the customer-focused approach employed by many retailers today, drivers look for lower commitment and greater flexibility, convenience and choice when making decisions about mobility, and in-car subscription enables them to activate or cancel these features whenever they like.
Many automotive businesses are already exploring variations on the in-car subscription approach, which relies on data-driven technology to unlock the customer's choice of services and accessories, usually over the air, and at a time that suits the customer. These extras might include additional battery range purchased immediately before a road trip, or automated voice control technology to deliver information about the destination or give directions on command.
A new era for OEMs
The move to agency models is helping drive the evolution of the automotive industry from one that relies heavily on parts and service for profit, to one that forms longer-term and more innovative financial relationships with customers. Aftersales will always be important to the value chain, but some elements of this, such as technology upgrades, system updates or the patching of faults, are likely to be delivered over-the-air. And agent training will focus more heavily on selling these additional services.
The concept of in-car subscription isn't entirely new; disruptors like Tesla and Polestar have been releasing vehicle lines that can be enhanced with accessories later for some time. But for traditional OEMs, which, for generations, have sold accessories to the customer up-front, this is a more recent opportunity. Some manufacturers have already taken the leap and released new subscription-based offerings. BMW UK, for example, has announced that for £15 per month, its drivers can activate heated seats – something they might choose only for the winter period.
Traditionally, accessories lists are lengthy and contain items sold at a high rate of margin, meaning their purchase depends on the budget constraints of the consumer and the success of the salesperson on the day. By contrast, in-car subscription enables brands to sell additional features or functionality that add value to the driver long after he or she buys the vehicle or signs the lease. Partial or full subscription models are adaptable to the changing needs of the customer over time and could generate greater revenue for OEMs throughout the vehicle and customer lifecycle than selling these options for a one-off price at the beginning.
Supporting a stronger customer experience
In recent years, highly successful subscription-based services such as Netflix and Spotify have become the norm for hundreds of millions of consumers worldwide, with video-on-demand and music downloads far exceeding the purchase of physical movies and music. According to EarthWeb, Netflix has almost 222 million subscribers in 2022 and is available in 190 countries. Brands such as these have proven that if they can get the balance between price, flexibility and choice right, people embrace the freedom and convenience these services offer.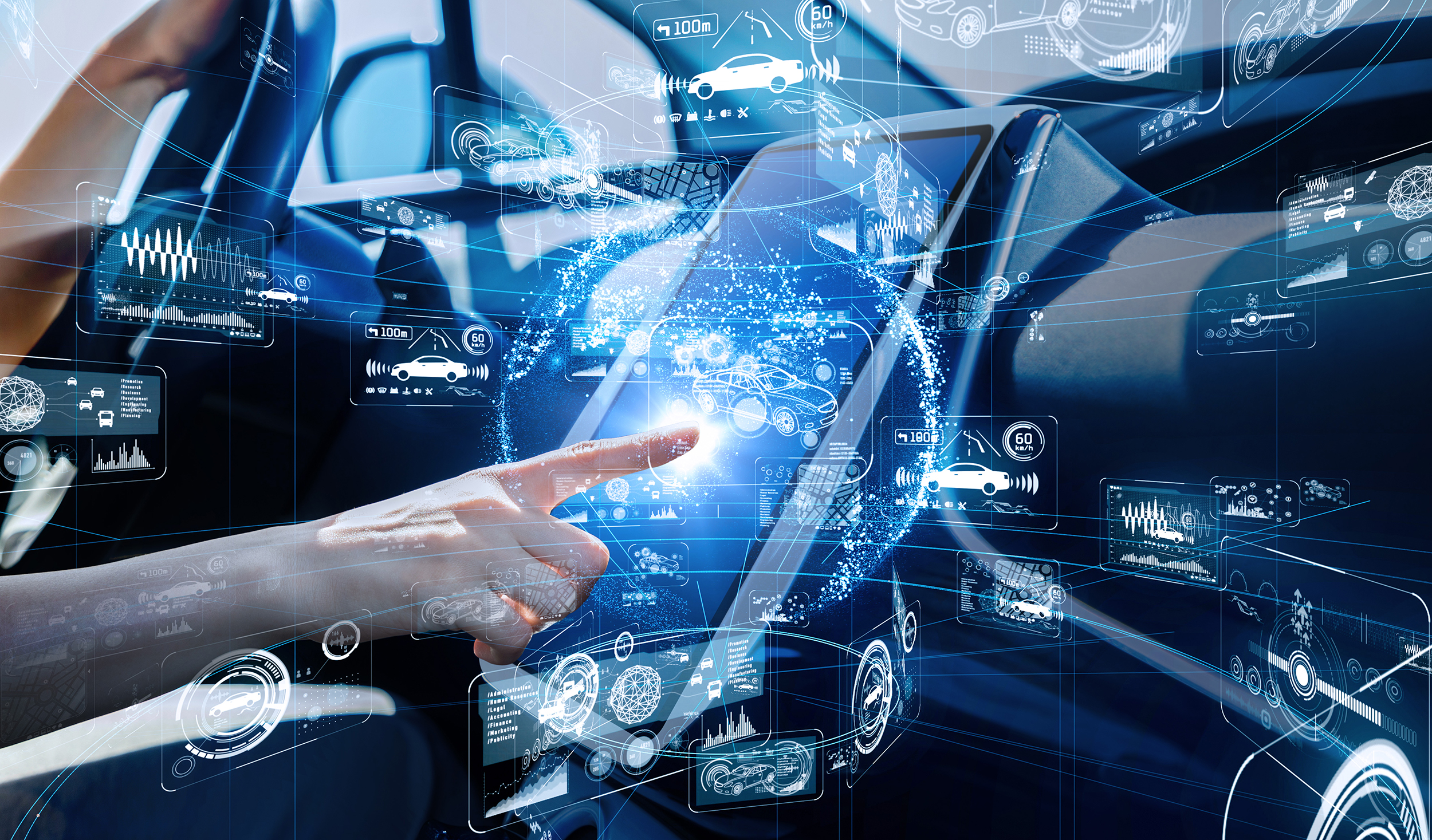 General Motors is among the manufacturers realizing that subscription models are a promising next step for the industry and has already experienced success with its in-car subscription service. According to TechCrunch, the owners of around a quarter of its 16 million on-road vehicles in the US and Canada pay for subscription services, and the organization expects to generate revenue that's on par with Netflix by 2030. The model helps ensure additional features remain financially manageable for people. A customer may be put off by the up-front cost of heated seats. However, a small monthly charge is feasible, and the pay-as-you-go option eliminates the pressure of obligation, giving the customer the freedom to decide later.
But offerings must also be flexible enough to meet the driver's needs at precisely the right time. Sports car drivers can pay for additional horsepower just for the weekend, for example, enabling them to take part in race days. Customers about to embark on a long journey with children may be inclined to pay for additional wi-fi connectivity so they can download and play videos and games during the trip.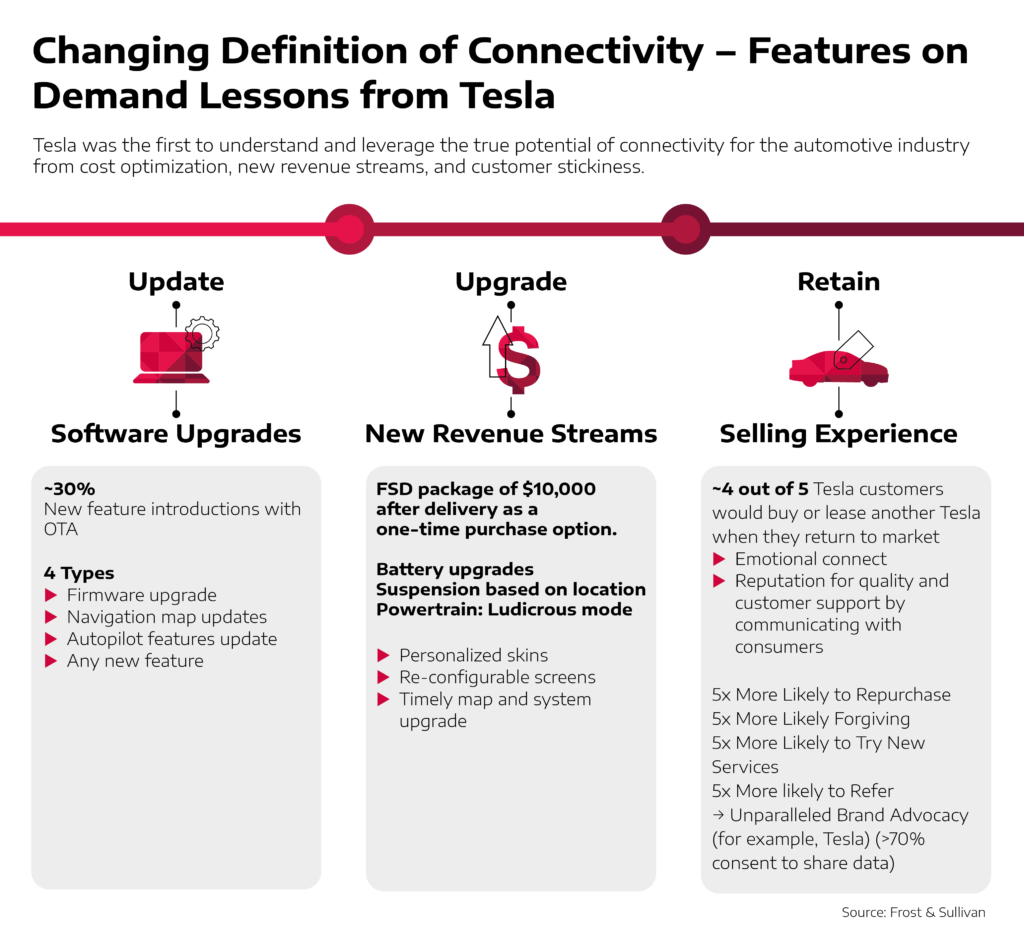 "I think it's OTA that separates them (Tesla). You are left with the impression of always being in a new vehicle."
The controversy of in-car subscriptions
Despite the convenience and flexibility that the in-car subscription model offers, the approach has been met with skepticism amongst consumers who feel they're paying a fee for features that were once included as standard. Some feel that this cost, combined with high ownership or leasing prices of vehicles – in particular, EVs – is a step too far by automotive companies.
However, OEMs are keen to remain competitive and retain customer loyalty and are working hard to make the model worthwhile for their customers. It's possible some businesses will lower the price of the vehicle to offset the cost of subscriptions. They'll also be discerning about the features they seek to convert into subscription-based functions, possibly choosing those that are less likely to be used continuously so that there's value to the customer in paying for them only when they're needed.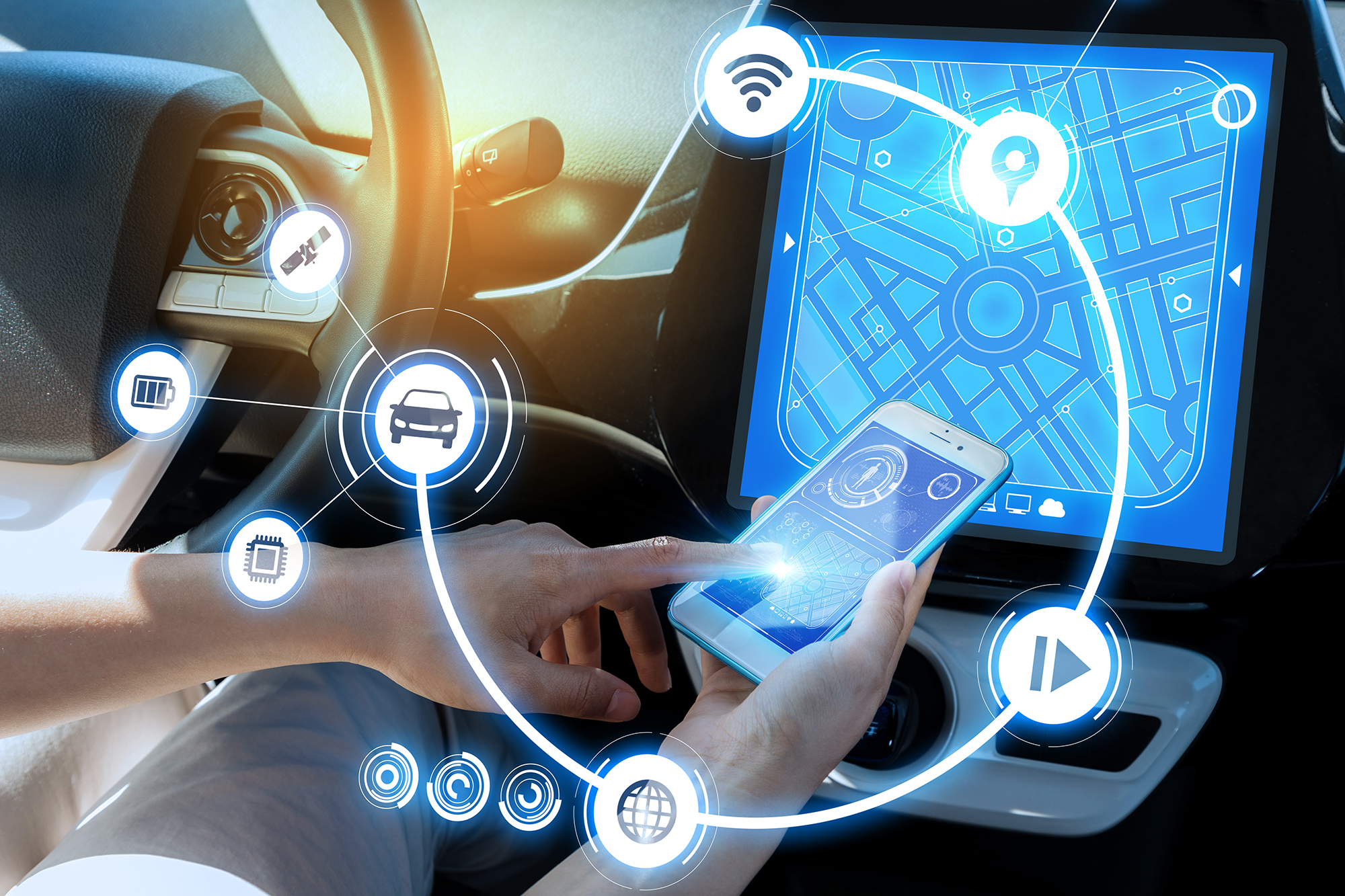 What's next for subscription models?
Most vehicles rolling off the production line today are already built to enable in-car subscription products. And the approach fits seamlessly with many mobility models, from outright ownership to leased vehicles and shared ownership, and driving-community cars. This is because the service does not necessarily need to be tied to a specific vehicle, but to the driver of the vehicle, activated via their own personal profile or payment software. In the future, customers will be able to book and pay for additional features in any vehicle.
OEMs will target their services to customers based on their driving habits. Analytics will show that someone who commutes long distances spends a lot of time on the motorway and therefore is more likely to pay for additional range, for example. This data also gives the brand insight into issues such as general wear and tear, allowing it to offer relevant upgrades over the air as part of a subscription rather than via its traditional service contract.
Over time, artificial intelligence will support the delivery of ever more sophisticated, targeted recommendations, based on data captured not just by the vehicle but also externally. For example, local weather information may factor into automated advice to drivers to prepare their tires for a snowstorm. Or it might pre-empt a driver's regular commute and recommend entertainment options are pre-programmed beforehand, or that the heating is activated when the temperature drops below a certain level.
EV brands are exploring options for using subscription services to provide drivers with entertainment solutions while they're charging their vehicles. For instance, they may consider a function that automatically activates the central display when the vehicle charger is plugged in, loading customers' TV, social media or retail channels to help them pass the time.
In-car subscription will almost certainly lead to wider collaborations between multiple businesses – from entertainment companies to energy suppliers and financial services organizations. They will form an ecosystem around drivers and their vehicles, enabling a seamless delivery of products and services without the need for separate apps. Instead, all features will be offered in one place, with a single login and one highly secure payment function.
In the future, it's likely that customers will buy or lease a vehicle, not for its make and model, but for the subscription opportunities it comes with. To compete, OEMs must build innovative, well-timed and high-value offerings that help maintain customer loyalty while reflecting the reputation of their brand. If successful, in-car subscription models give them an opportunity to maintain powerful relationships with customers for the entire lifespan of their vehicles, and which, in many instances, transcend the vehicle itself.
About the Author:
Robert M. Häusler
Director New Retail Model and Electric Vehicle (EV) Strategy
Robert M. Häusler joined MSX International in early 2022 as Director New Retail Model and Electric Vehicle (EV) Strategy. His responsibilities include leading the company's electric vehicle and new retail expansion into Europe, establishing the new electric performance portfolio, driving sales and revenue and delivering outstanding customer experience. Prior to joining MSX, Robert gained a wealth of consultancy experience within the automotive sector in senior management roles within premium OEMs. Robert is based in Munich, Germany, and can be reached at rhaeusler@msxi.com.