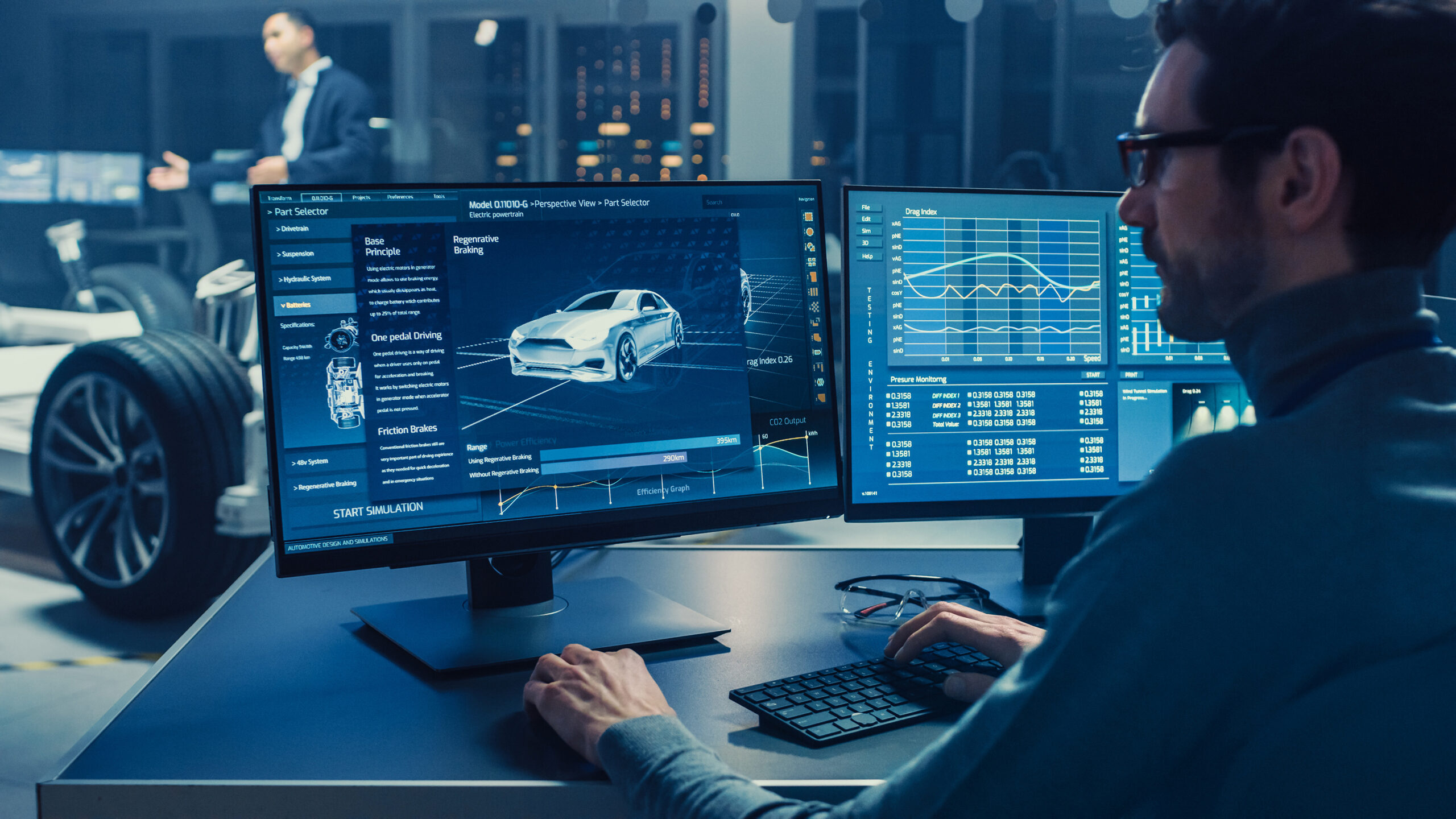 Into the cloud: The digitalization of technical publications

Technical publications have undergone incredible changes in recent years. Today, they are broader and more accessible than ever and touch every aspect of the automotive experience. Paper manuals, books, and guides still exist to accommodate regional laws, but OEMs are pushing the industry, and legislation, to a digital standard.
This new standard allows publications to be written in extensible markup language (XML) which simplifies the creation, updates, and reuse of publication information and data. As a result, technical publications data can be shared seamlessly across platforms and users to benefit other segments of the automotive industry, from the management of warranty claims to technician training.
But it's not just OEMs and their dealer networks that benefit from digitized technical publications. Vehicle owners can now access and receive updated vehicle information in ways that were not possible before. Publication data, and even real-time updates can be shared over the web, keeping end-users informed on the latest information.
On-demand access to accurate vehicle and service information is especially important to support public right-to-repair laws and policies giving vehicle owners the right to service and repair their vehicles outside of a controlled service environment. For those willing to pay for the service, access to this information is offered to customers (both aftermarket repair businesses and consumers) on a subscription basis, increasing the need for accurate and customer-friendly content. This digitized data is also important for regional localization and translation, with OEMs having to provide access to bespoke, relevant and up-to-date information.
"The new digital standard allows technical data to benefit all segments of the industry from the management of warranty claims to technician training and more."
The creation of technical publications
Today's vehicles are no longer mostly mechanical. As technologies improve, operation and maintenance information becomes more complex. To support these evolving technologies and operations, technical publications have had to find new ways to innovate and anticipate what's next. This means that customers are now able to leverage cutting-edge technologies and best practices to fully understand, maintain, and repair vehicles and their systems.
The development of technical publications has evolved significantly from the arduous and error-prone process of the past in which technical authors would read design specifications and engineering drawing PDFs and manually convert them to create a final product. Now, this information is sourced from computer-aided design (CAD) data.
These CAD files store the information that technical authors then use to write owner manuals, service and body repair manuals, and wiring and parts catalogs. Illustrations such as 2D vectors or 3D images and animations can be generated directly from the CAD models and applied to all aspects of manufacturing, retail, service, and the ownership experience. They are shared across multiple platforms, appearing in owners' manuals, service manuals, online portals, and apps. With proper CAD practices in place, manufacturers can utilize model-based engineering and metadata tagging methods to identify and organize all vehicle information, no matter the platform or storage method. However, getting all this information in the right place is challenging, and adjustments and updates can be difficult to implement across such a large scale. To combat this, OEMs are turning to third-party organizations which specialize in data utilization and its application to increase agility and accuracy while reducing overall cost.
By streamlining data flow into customer service operations, and by delivering near real-time updates, these data specialists have helped automotive businesses improve their warranty claims processes by identifying recurring vehicle faults or recall issues, enabling them to make improvements to the current design and next generation of vehicles. Major OEMs dedicate significant time and resources to their engineering data which is proprietary intellectual property, and therefore it's a valuable resource that can be reused across the enterprise. Because of this, prioritizing IP security and delivering full-circle data solutions will go a long way to easing the process for major OEMs.
Data-Driven Technical Publications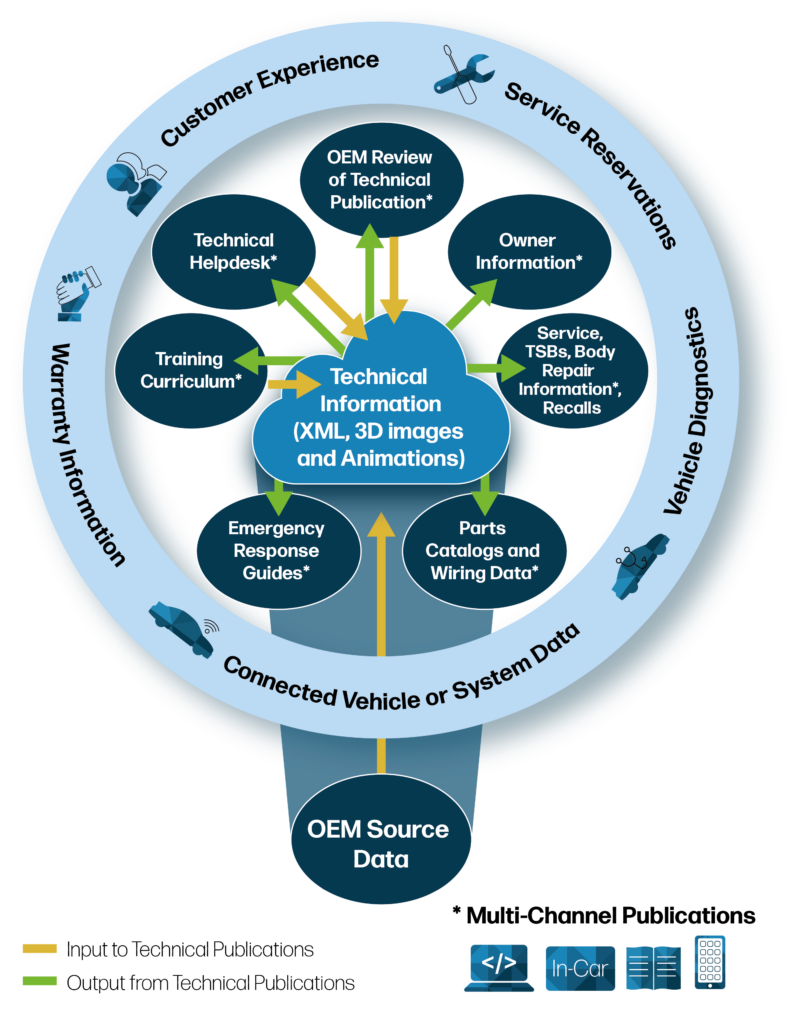 Source: MSX International
The importance of accuracy
In the world of technical publications, information accuracy is paramount. There are many factors that rely on correct, reliable, and easy to understand vehicle information which prevents injury and minimizes mistakes. The challenge for businesses is to achieve this level of accuracy, while also increasing delivery speeds and reducing overall costs.
Before the digitization of technical publications, it could take up to six months to receive updated service and parts information. Occasionally, updates weren't received at all. Now, updates and changes can be made and delivered via the web in a matter of hours, no matter the type of information. This enables OEMs to keep their customers informed of impending updates and reassure them that the technicians are fully prepared to fix their vehicle the next time they need a service or repair. Delivering change data efficiently, when it's needed, improves technical knowledge, first-time fix rates, and customer satisfaction and retention.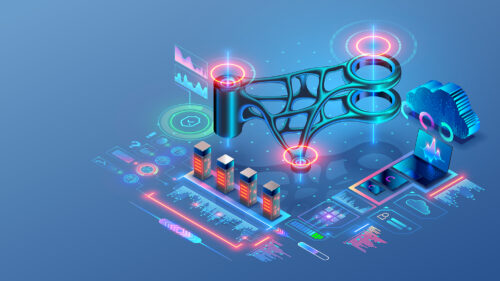 Owner manuals are another type of publication that have benefited from the ability to receive quick updates. Brands such as Volvo are now integrating apps into their vehicles that deliver searchable, interactive manuals directly to the infotainment screens of the car. In addition to adding convenience and functionality for vehicle owners, this new integration also makes it easier to update and maintain accurate technical information.
Accuracy in technical publications is more relevant than ever with the rise in EV popularity, both in terms of educating and protecting customers, service technicians, and first responders. EVs use extremely powerful, high-voltage batteries, so providing the necessary information for end-users to interact with this technology safely and confidently is paramount. If repeated repairs occur, the technical publication will be examined to identify whether the event was caused by inaccurate or missing information, or by insufficient training.
Equally important, is an understanding of how an issue with internal components can affect other connected components and systems within the vehicle. This is where emergency response guides (ERGs) are essential to first responders and must be readily available and accessible in any situation. They answer critical questions such as how should an emergency medical technician approach an EV submerged in water? Where should a rescuer apply force if a hydraulic rescue apparatus is needed, and how can it be operated in a way that ensures that a battery or other dangerous component isn't damaged further?
The future of technical publications
As vehicle software becomes more informative, interactive and intuitive for vehicle owners, OEMs will need to channel that data into diagnostic information and make it available across the business. They must stay ahead of customer needs by anticipating what's to come and adapting to changes as quickly as their competitors and disruptors whose practices are less hindered by legacy tools and solutions. While some markets still require paper publications by law, all businesses should be ready to use digital platforms to source and harness data, present it digitally, and update it quickly and consistently across the business. This is crucial in ensuring that technicians working in service lanes, for example, can operate quickly, safely and cost-effectively, as well as customers carrying out maintenance or repairs at home.
About the Author:
Andrew Smith
Technical Publications Practice Director
Andrew Smith joined MSX International in early 2022 as Technical Publications Practice Director and is responsible for guiding best practices and driving consistent and repeatable development processes for technical publications globally. With over 20 years' experience, Andrew has held technical publication management and director positions in the automotive, aerospace and defense industries, and brings innovation to technical publications, while ensuring the best value to our customers around the world. Andrew is based in Tinton Falls, New Jersey, United States, and can be reached at andrew.smith@msxi.com.