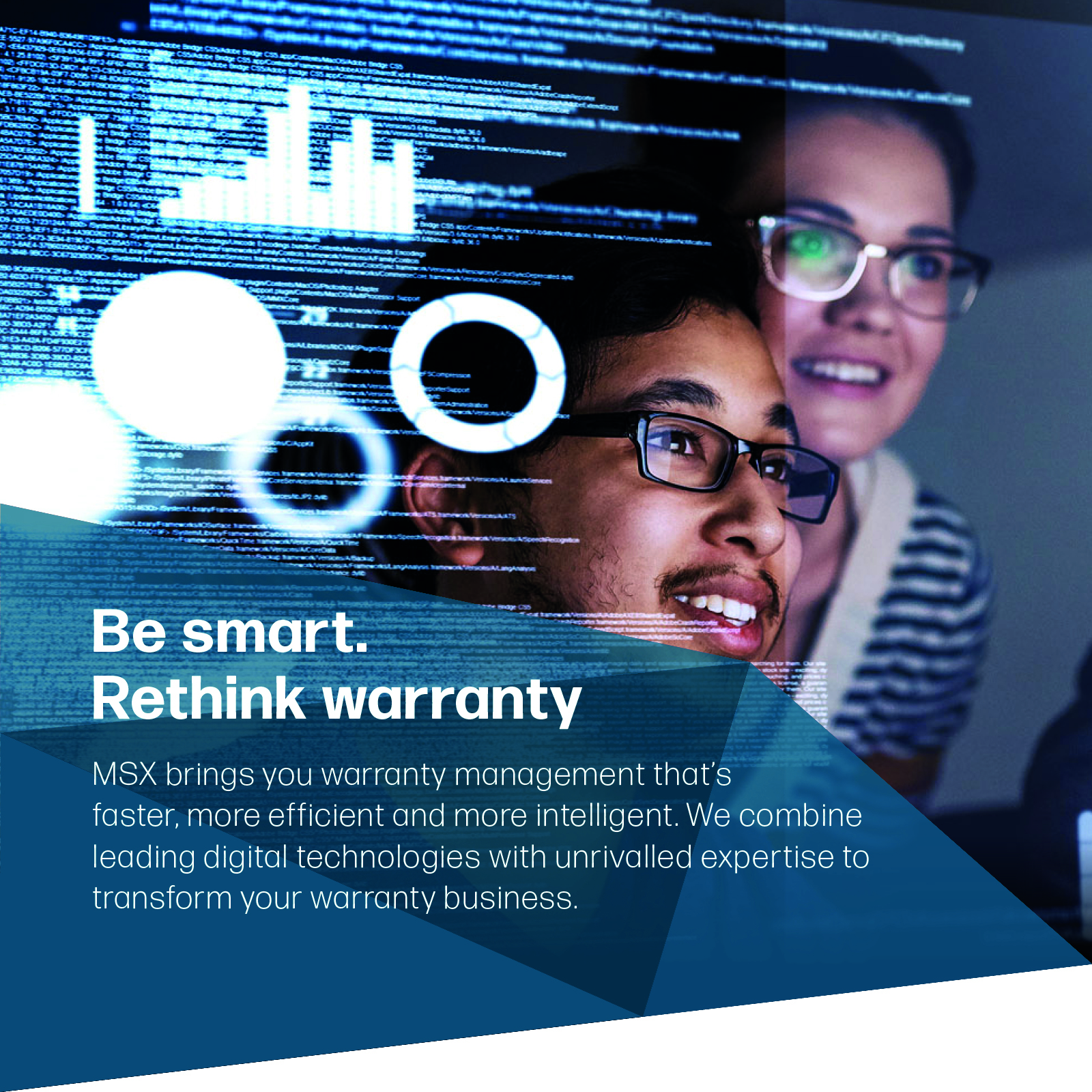 MSX has reinvented warranty management
We are global experts in warranty.
Our next-generation warranty services provide our customers with innovative ways to eliminate warranty waste and streamline business processes.
We combine the most innovative digital technologies, including artificial intelligence (AI) and machine learning, with decades of automotive industry expertise, to deliver warranty solutions for cost efficiency, insight, service quality and control.
Our leading warranty products and services will take your business to the next level.
Warranty management is in our DNA
We have over 20 years' experience in automotive warranty, operating across more than 80 countries.
Global warranty
projects in place
Dedicated warranty
specialists
Managed warranty
claims a year
It's a $50 billion opportunity
It's estimated that automotive manufacturers spend $50 billion on warranty claims each year. Many of those claims are misdiagnosed or fraudulent.
And that's not the only issue driving up warranty costs. Repair costs are increasing. Regulations are getting tougher. Customers expect more comprehensive policies. And increasingly complex vehicles are making it harder for dealer networks to keep up with diagnosis and repair procedures.
M:WISE was designed and developed to save time and money. Our next-gen warranty management solution offers better performance, more detailed insight and greater efficiency and control across your business.
And by tapping into the power of digital automation and AI, we escalate those benefits to new levels.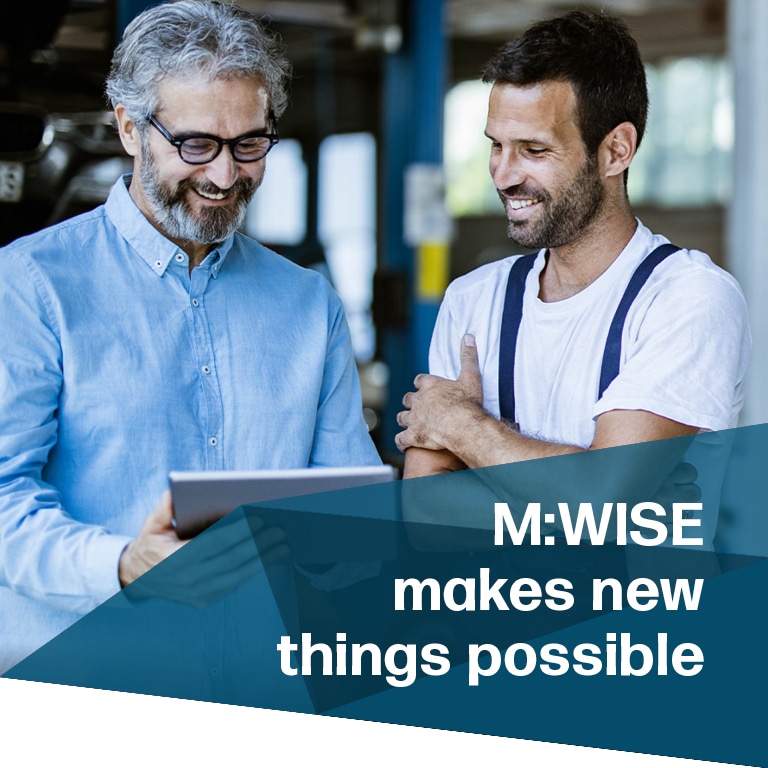 of your claims scored and prioritized
more savings by exposing deficiencies
improvement on dealer feedback rates
AI = the future of warranty management
M:WISE is a cutting-edge warranty platform that provides OEMs with the accuracy and transparency needed to stay ahead in a competitive market. It combines the power of AI with our extensive industry expertise to help you take complete control of your warranty processes.
M:WISE uses machine learning and integrates with your existing warranty systems to score 100% of your incoming claims. Data science is intelligently applied to prioritize each claim, identifying anomalies and fraudulent claims, and finding hidden value. Low-value claims are managed through our automation platform, while high-risk claims are assigned to the agents best suited to handling them.
It means you can process more claims in less time and focus on those most likely to generate value for your business.
By saving costs, OEMs can invest in research and development and the digitalization of networks.
Unlike legacy warranty systems, M:WISE quickly adapts to data and gives customers flexible, real-time control.
Warranty processes are transparent for all stakeholders. Smart analytics deliver actionable results.
Accurate forecasts of all claims result in lower accruals and more informed decisions.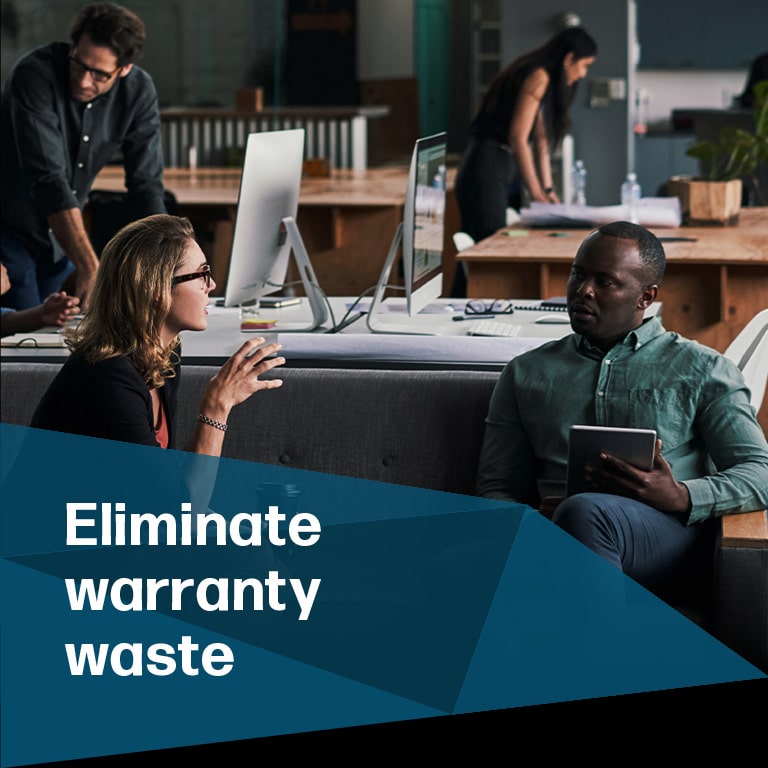 A revolution in warranty management
Give customers transparency and flexibility to adapt their business rules.
Help agents view all information in one place and be more productive.
Smart analytics and reporting
Convert data into actionable results using dynamic dashboards.
Review 100% of claims and let machine learning help identify those that are high risk.
Let smart digital features take you further
Optical character recognition (OCR) identifies handwritten characters, and natural language processing (NLP) analyzes language or speech, enabling automation of handwritten claims.
Our AI solutions generate queues of claims, not just for auto-paying and escalation, but also for auditing. Auditing claims are selected by pre-defined parameters and allocated to assessors for investigation.
M:WISE offers a single interface through which dealers can manage the entire warranty process. It also offers dealers assistance through instant messaging tools and chat bots based on cognitive learning.
Digitally enabled coaching
This tool uses data to determine patterns in the behaviors and practices of dealers when submitting claims, helping OEMs identify activities that need coaching or support.