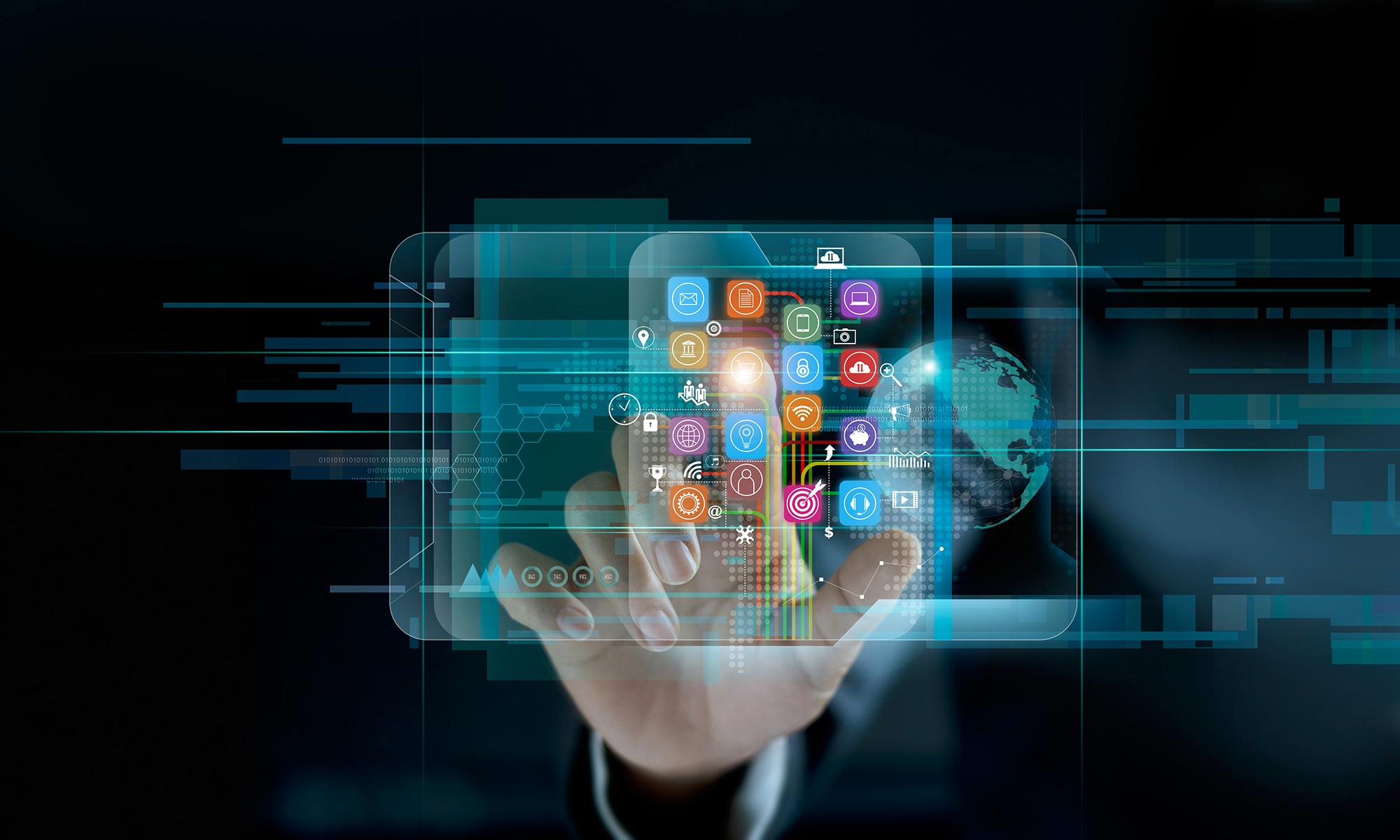 Sales and service transformation: Industry changes across the globe
In 2018 and 2019, the automotive industry was hit by a decline in economic activity. New and digital competitors, and dramatic changes to consumer preferences and behaviors added to the pressure. In early 2020, the COVID-19 pandemic caused sales to plummet to historic lows, accelerating the automotive industry's need to reinvent itself further.
Today, recovery seems to be happening faster than expected. A recent Forbes report, titled Top 10 Global Automotive Trends, 2021, predicts an 8% year-on-year rise in sales in 2021. This is good news for the industry, yet some OEMs seem better positioned to take advantage of the upward trend than others.
In a recent videocast, Anne Havekost, Senior Project Manager at MSX International, was joined by four of MSX's Senior Global Account Executives, Shawn Coyle, Xavier Vandame, Dirk Bott and Eric Menoret, to discuss major trends and provide an outlook from different global markets.
Where are the biggest changes occurring in the automotive industry today?
The US is experiencing unprecedented change. Most other commercial transactions, such as banking and home purchase, have already been digitalized which has caused a major shift in consumer expectations in the automotive retail environment.
In the US, there is a focus on EVs, with many OEMs planning a fully electric vehicle lineup by 2025. But the surge in EVs already experienced in Europe has created a lot of uncertainty and anxiety across US dealer networks preparing for changes to their service models. A sharp rise in EVs eradicates the traditional model, built around the needs of internal combustion engines (ICEs). Dealers are used to knowing when their customers' vehicles need servicing and how frequently parts need replacing. With EVs, there are fewer mechanical parts and routine services, meaning retailers must find new ways to engage with customers.
The pandemic has also accelerated the introduction of digital tools. Sales teams now offer customers the opportunity to configure and pay for their vehicle online, and deliver it to their home, so the showroom is no longer necessary. Service teams are developing their online offerings and have introduced vehicle pick-up and drop-off services to meet customer demands.
In the Asia Pacific region, some markets have embraced online transformation, and many of these areas are bouncing back as COVID-19 restrictions ease. Manufacturers continue to assess opportunities for change with the aim of reducing retail costs and increasing dealer profitability. But the changes in consumer behavior brought about by the pandemic are prompting all OEMs to examine alternative distribution models, and some are trialing agency models throughout their retail networks. Dealers will have to identify alternative revenue streams and strategies to retain older vehicles in the aftersales arena, which many high-performing dealers have already implemented.
How far has the agency model progressed in Europe?
The introduction of agency models in Europe is fairly new. Manufacturers are still developing their EV line ups and building new retail concepts around them. There are three factors in this transformation which must work together seamlessly for a sustainable and profitable future: cost reduction, the fulfilment of customer demands and optimization of selling alternative mobility solutions.
Other alternative mobility initiatives, such as autonomous and shared driving, have slowed down in Europe over the last 12 months, but demand will increase as people's awareness of vehicle ownership and its contribution to CO2 emissions grows, especially in younger generations.
These trends are generally more mature in urban areas where the infrastructure required to support alternative powertrains is more advanced. What will replace the traditional ownership model is still up for debate. We are seeing a lot of initiatives from OEMs, dealers, leasing companies and local authorities who all want to be a part of this revolution, but so far there are few profitable business models.
With profitability an important factor, what is needed to make EVs attractive for a broader customer range?
OEMs are investing heavily in EVs – three premium brands are spending a combined US$77 billion globally to introduce electric vehicles, and plan to launch large numbers of new EVs into the US market by 2025. But currently, less than 2% of all new vehicle sales in the US are electric. Latest studies from JD Power show that while there is some interest from consumers, the projected supply outweighs consumer interest in the US. Range anxiety and limited infrastructure are contributing factors.
Early EV adopters have had to adjust their driving habits, identifying charging stations and allowing extra time for charging along their route. Overcoming pricing issues will also be tough. Even with the government tax credits, the EV is generally more expensive than the ICE vehicle. And while consumers are expressing interest, more incentives are needed to encourage uptake.
How do you think these changes will impact the retail business in Europe?
A major OEM in Europe recently revealed its goal to reach 10 to 15% direct digital sales within five years, with a focus on EV customers. To achieve this, the manufacturer must accelerate its electrification product plan and reduce expenditure, particularly around vehicle distribution.
European authorities have announced new regulations that will affect the adoption of EVs. According to Stellantis in Europe, suppliers and dealers must become leaner and more efficient so the cost of supplying equipment, parts and energy is less. Otherwise, OEMs may have to compromise on quality as the demand on parts, purchase loyalty finance and insurance and commercialization increases.
OEMs may reduce their investments in physical dealerships, including showrooms, workshop and storage, giving dealers more freedom but forcing them to optimize their investments. Dealer groups throughout Europe are focusing more on used cars, offering more online services and expanding their business to international sales and multi-brand partnerships. Some major dealer groups are creating their own finance and insurance offerings to improve the overall remarketing time.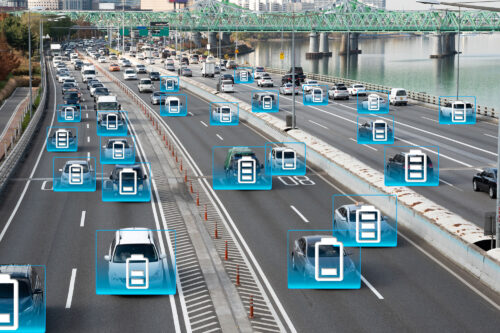 How have direct sales models changed retail operations in Asia Pacific, and what could retailers in Europe learn from this?
Many OEMs in Asia Pacific have been trialling the direct sales model. In New Zealand, Toyota developed plans as early as 2016, long before introducing new measures within dealers in 2018, followed by other premium brands in South Africa between 2018 and 2020. Honda has just introduced its own direct sales model with dealers in Australia, and other manufacturers are also looking at implementing similar models in the region.
These direct sales models introduce fixed pricing for the customer, minimizing the competition between dealers and allowing them to focus on selling a product, not a brand. Dealers can also service customers outside their usual sales territory, bringing huge growth opportunities.
By minimizing the competition and consequently the 'hard sell', dealers can get closer to the customer, improving customer satisfaction ratings by spending more time explaining the product and better understanding the needs of the customer.
What does the agency model transition mean for OEMs and NSCs?
The maturity level of the retail network differs by region. So, although every industry player faces the same challenges, their focus is different. Newer businesses, without traditional retail networks and who have focused purely on EVs will be much less affected. Mobility disrupters, who have an established online presence but little experience in automotive retail, will need to adapt their businesses in a completely different way.
Traditional OEMs focus on educating and training sales teams. The electrification of vehicles adds a layer of complexity to the skills required to maintain and support these business models. Technicians often know very little about EVs and mechanics need to be retrained or replaced by software engineers.
These challenges will also exist in the used car business – learning to calculate the value of a used EV may not be straightforward. There is pressure to increase profitability in aftersales, and OEMs are looking at new offerings and ways of working to support their retail networks.
In addition to retail operations, charging infrastructure needs to be in place to support the rise in EV sales. The facilitators of this are currently under scrutiny, and OEMs need to understand who is responsible for the introduction of charging stations that will support the rollout of their vehicles.
How mature are OEMs' and their retail networks' digital retail strategies? And how well do these meet customer needs?
Digitization is a major shift for the industry. Some of the more progressive OEMs and dealers have made tremendous leaps to embrace digitization efforts, particularly around new vehicle sales. However, consumer expectations demand a full, end-to-end experience, allowing them to not only look for a vehicle and schedule a test drive through the OEM website, but to also secure finance and insurance as part of their online journey. Around 80% of customers currently do most of their shopping online, so they expect the same experience buying a car – with user friendly virtual showrooms and live chat services where their questions are answered instantly.
In aftersales, there are already some contactless service options available to customers, such as online service booking and vehicle pickup and delivery. But service advisors still need to engage with customers when it comes to pre-diagnostic fact finding and vehicle status updates. Dealers will need to introduce alternative methods of delivering those updates, such as through digital recordings or videos.
In North America, some independent service chains are offering contactless services, curbside services, and stay-in-your-vehicle services. Consumers can purchase parts from dealers online and schedule a repair in their driveway with an independent mechanic. Tesla in the US uses few, if any, dealerships. Vehicles are collected for repair and service updates are carried out over the air. In this ever-evolving industry, consumers no longer rely on the dealership for such services, and if OEMs and networks don't accept this, they're going to lose out.
How are dealers in Asia Pacific coping with the digitalized customer journey?
The maturity of digitalization in Asia Pacific varies considerably, but China is among the most advanced markets. In 2020, MSX conducted a digital readiness assessment (DRA) to assess OEMs' digital customer offerings. It revealed the main challenge is in the transition from online to offline experiences. How do OEMs make sure the information a customer has provided online is available to the dealer when they walk into any showroom? How do they manage the transition of that data? And what training do dealer staff need to manage that process? While OEMs are rapidly introducing new digital tools into their retail environments, it's vital they offer front-line staff the support and training needed to use them efficiently.
The research also identified deficiencies in the customer's ability to engage with the dealer without visiting the dealership. MSX is helping OEMs introduce a digital showroom solution, allowing customers to engage effectively with sales consultants from the comfort of their own homes. There is an increasing demand for tailored product presentations before visiting the dealer.
How can dealers integrate their retail channels and maintain a high operational performance with the latest technology?
During the pandemic, dealers have been forced to abandon onsite consulting or face-to-face training, and have adopted online solutions. These have allowed interactions with customers to become more tailored and tactical, delivering information in a leaner and more efficient way. During local lockdowns, some dealer groups and many OEMs offered digital product presentations via video link to pre-qualified customers, resulting in fully digital sales from the first interaction to delivery of the vehicle.
Although dealers need to increase their online presence and interact digitally with customers more, they must continue to step up their digital sales processes and introduce physical touchpoints allowing the customer to see, and eventually test drive the car.
How can OEMs facilitate a comprehensive digital transformation? Are there differences in the way premium and volume brands are approaching this challenge?
The main differences between traditional automotive brands and market disruptors are the complexity and scalability of their physical retail networks. Disruptors are lacking physical networks which present them with both challenges and opportunities. However, the overall quality in the online approach from all retailers differs very little.
Digital tools are present in almost every retail solution, but it's important to identify the key objectives and KPIs required to monitor their success. MSX helps global OEMs enhance the online customer journey by introducing online tools such as chat bots and online payments. But the biggest challenge is to integrate these tools into the OEM's existing systems and processes, while helping people adapt to this new way of working.
Some MSX case studies revealed that by digitalizing training, an OEM can save around 44% of its training budget. And when you include other cost associated with training, such as travel and facility costs, some OEMs have saved as much as 77%. Digitalization is helping speed up the spread of information and the development of skills which are essential for success with the surge of EVs entering the market. And the saving potential of these digital solutions, if they're integrated successfully, is huge.
How do you think traditional manufacturers will stand up against the arrival of new players in the market?
It's unlikely that large tech companies will introduce retail networks but will instead continue to sell vehicles online and deliver them through selected channels. Many traditional OEMs still lack the ability to offer online buying, so will have to adapt quickly to compete.
But there are some markets and some manufacturers who are forging ahead. Four years ago in China, one of the leading global manufacturers introduced a vehicle vending machine where customers could book a vehicle test drive online through their website and pick it up from the vending machine 24/7 simply by using a QR code. No sales employees were needed. This is just one example that the industry has seen, but there's a lot more to come from these progressive markets.
How important is local market knowledge in the implementation of digitalization solutions at a global level?
As OEMs work together to succeed in this changing landscape, their global footprint is increasing. The rollout of global initiatives is inevitable, but local market knowledge is vital for their successful implementation. Regional maturity has a huge impact on the success of global initiatives. For example, Europe is among the markets leading the rollout of EVs, therefore the success of a global solution to drive more EV parts into the aftermarket will vary regionally. Its success will also depend on how those parts can be distributed, whether it's via the dealer or a wholesale distributor.
MSX has the global knowledge and expertise to account for those regional nuances and incorporate them into the overall implementation plan.
What can we expect the business landscape to look like in the next five years?
Manufacturers must adapt to succeed. Brands are merging and consolidating, driven by the need to share investment in alternative mobility solutions and new technology. Manufacturers also need to produce products that are affordable to remain profitable.
OEMs, especially in Asia Pacific, are more versatile in terms of their presence. Many have closed their national sales companies in Southeast Asia as volumes are too low and a presence is not financially viable. Some now distribute via private inporters, and others have stopped selling vehicles altogether. With this industry shift on their doorstep, and for OEMs to invest where needed, they are having to make savings elsewhere, and are being forced to look more closely at the financial viability of being in a given market.
Manufacturers are having to invest in technology that is not completely known to them, so complex partnerships are forming between OEMs and other players such as technology providers and energy companies, who can provide complementary skills, services and assets. But these partnerships will require complex business models and the identification of roles and responsibilities, raising questions around who owns the vehicle, where does the role of the OEM begin and end, and where does the tech company take over?
About the Author:
Anne Havekost
Global Project Manager
Anne joined MSX in 2016 as a Senior Project Manager, working closely with a number of global OEMs and NSCs on strategic program development, piloting and rollout. With over 10 years' experience, Anne has worked in business consulting, business development, coaching and training, developing strong relationships and trust with customers that have seen her turn innovations in research and development into successful business models. Anne holds an International Program for Management Development (PMD) from the IESE Business School and can be reached at ahavekost@msxi-euro.com.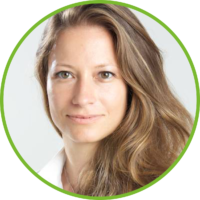 About the Author:
Dirk Bott
Vice President, Global Sales Operation
Dirk joined MSX International in May 2012. He oversees global sales and contributes to the growth of large OEM key accounts such as BMW, Mercedes, VW Group, Geely Group and others. In his 20 years' experience, prior to his engagement at MSX, he held different VP roles at European OEMs in sales, product, MI, training and strategy in regions that include China, USA, Europe and globally. He can be reached at dbott@msxi-euro.com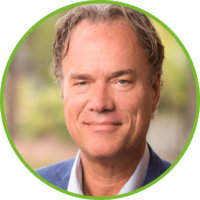 About the Author:
Shawn Coyle
VP and Global Account Executive
Shawn joined MSX in December 2013 and is currently responsible for driving a global account strategy for MSX's largest customers and for developing and leading the North American sales team to drive sales penetration and new business. Prior to joining MSX, Shawn served as the Senior Vice President of Manufacturer Relations at Penske Automotive Group (PAG) for five years as well as for Ford Motor Company, where he worked with the company's dealer network before moving into field strategy. Shawn can be reached at scoyle@msxi.com.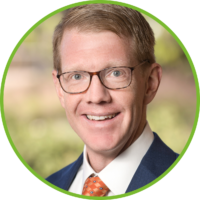 About the Author:
Eric Menoret
Vice President and Global Account Executive
Eric Menoret is Vice President and Global Account Executive at MSX International. He is responsible for managing the company's growth strategy and sales finances, and ensuring the team delivers a high level of satisfaction to OEM accounts at global, regional and local levels. He is also part of the MSX global Fleet and Remarketing task force, responsible for addressing the growth of this key area of the market. Eric can be reached at emenoret@msxi-euro.com.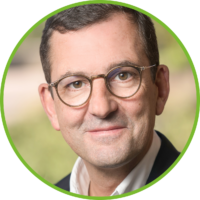 About the Author:
Xavier Vandame
Vice President, Sales – Asia Pacific, Middle East and Africa
Xavier is currently based in Australia and responsible for all sales activities across Asia Pacific, Middle East and Africa. During his 26 years at MSX, Xavier has worked in many diverse markets in Europe, North America and Asia Pacific where he has gained extensive experience in all aspects of automotive dealer retail and wholesale activities. He can be reached at xvandame@msxi.com.