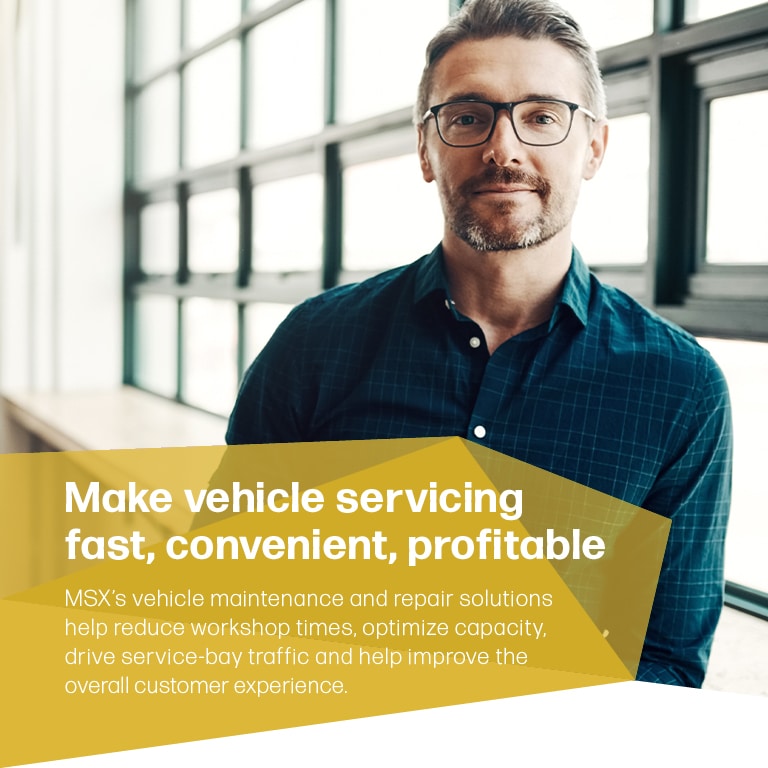 MSX revolutionizes
dealer operations
We are transforming your vehicle servicing and repair activities.
MSX works with you and your dealerships to identify and resolve operational weaknesses, deliver training, implement process improvement strategies and create a business that's future proof and profitable.
Our team of industry experts will help make data-driven decisions that improve your workshop capacity, geographical coverage and technical aptitude across your dealer network. We offer on-the-job training to avoid drops in productivity and save dealers money.
Using digital tools, data analysis and industry expertise, MSX helps deliver dealer servicing solutions that keep customers coming back.
Transform your vehicle servicing strategy
We help your dealerships to become more convenient, efficient and profitable.
of customers who delayed vehicle maintenance said it was because they were unable to find a convenient time.
(Source: IMR Inc., AutomotiveResearch.com)
Expected CAGR increase in revenue from vehicle services, maintenance, repairs and parts sales between 2015 and 2025.
(Source: Frost & Sullivan)
Global value of an average customer service bill.
(Source: Frost & Sullivan)
Revenue generated worldwide by 2025 through vehicle maintenance, service, repair and parts sales.
(Source: Frost & Sullivan)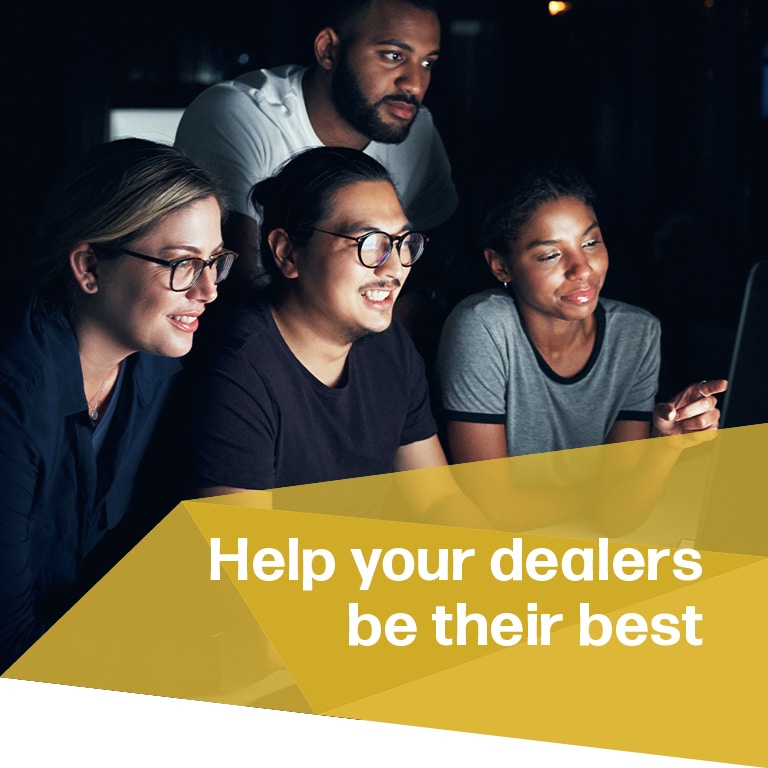 Offer exceptional customer experiences
Technical advances in vehicles mean today's vehicle services occur less frequently but are more complex. As a result, OEMs need higher-skilled technicians for fewer jobs, which drives up costs.
OEMs must train and retain skilled technicians to avoid shortages, but cut costs in other areas. And they must ensure dealerships can cope with the numbers of vehicles requiring maintenance. Overly busy dealerships and long lead times result in customers seeking servicing and repairs elsewhere.
MSX Service solutions are supported by proven processes and digital technologies that structure the repair and maintenance offerings of your dealer network and help you measure success. We also deliver the right training to technicians at the right time, so you remain in control of the deployment of skills in the areas of your business that need them the most.
MSX underlies dealer success
Global markets with express service implemented
Value of annual service invoices
Dealers with express service implemented
Lead a new era of servicing and repairs
We work with you and your data to understand your business and develop a solution that best fits your needs. We help you plan and structure repair and maintenance processes across your network, supported by digital technologies that measure success.
We can offer location intelligence to manage vehicle traffic through your workshops. And real-time information helps you visualize dealer performance, identify breakdowns in processes and plan improvements.
Using virtual reality software, dealers can demonstrate accessories, tires and styling kits to customers in the showroom via computer-generated images, helping boost sales. Our suite of learning and development tools delivers the best quality training to your technicians.
Analytics supports our entire suite of service solutions, which help OEMs:

Enhance the customer experience

Increase profits and strengthen business

Deliver skills efficiently across the network
Strengthen your dealer network
MSX Service Solutions include:
Insight – Service Network Optimization

This offers insight into workshops across the dealer network and competitors, helping OEMs achieve the most efficient operational model.
The service department is split between a main workshop and an express service lane which offers a service in less than an hour. This increases capacity, improves customer service and provides up-selling opportunities when the service flags problems that can be easily fixed within the timeframe.
A combination of MSX products and expertise supports this strategy which aims to ensure parts and service sales cover all of a dealer's operational expenses, giving them 100% profit from vehicle sales.
Fast Service Channel Development
We help implement secondary, standalone service centers to complete basic maintenance work. These fast fit facilities help increase a manufacturer's coverage and improve convenience.
Smart analytics and reporting
Using dynamic dashboards that transform data into meaningful information, OEMs can identify trends in their customer behavior, analyze sales and benchmark against competitors.
Set new standards. Watch sales soar
Significantly improve your customers' experiences
Let us help you get to know your customers, improve service convenience and increase loyalty and retention.
Drive a more successful and profitable business
Take the time to analyze your operations, improve workshop capacity and make dealers more profitable.
Manage decisions around your workshop operations more strategically, based on transparent data.
Let data drive your future
We use your data to improve performance across three key areas of your business:
Our industry experts use this intelligence to create a clear and accurate picture of your service network. We then combine it with relevant modules across our product portfolio to deliver tailored solutions that help you run a more efficient and profitable business.