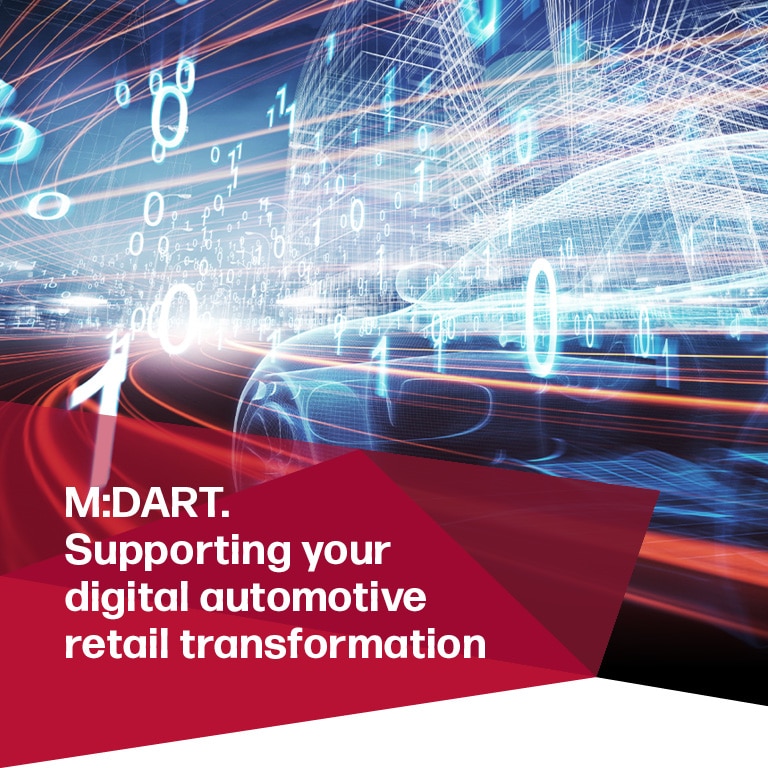 #M:DART
Driving next-generation business transformation
The process of buying a vehicle has changed. Consumer behaviors are dictating a brand-new way of thinking, and meeting customer needs and expectations is more challenging for manufacturers.
Traditional business models no longer fit and OEMs must adapt quickly to avoid being left behind. The demand for a digitalized experience is more prevalent than ever.
M:DART, MSX's digital strategy, represents the way we are embracing the exciting changes
in this evolving landscape of technology and innovation,
and placing them at the heart of your business.
Responding to the rapidly shifting


digital landscape with #MSXDIGITAL

Digital technologies are having an enormous impact on the automotive industry. They create and capture value but also demand the transformation of existing business models. Manufacturers who embrace digital technologies can move forward faster and stand out from the competition. Using these tools, they can identify new assets, adapt their business processes and benefit from increased revenue.
By incorporating state-of-the-art, digital technologies in their daily operations, OEMs are more likely to experience significant operational success. Artificial intelligence, machine learning, cloud services, and process automation provide operational efficiencies while offering superior value and analytics. Our digital strategy forms the foundation of your new business model and the basis for enhancing performance, cutting costs and increasing profit in today's automotive business.
M:DART: Key OEM processes
powered by digitalized MSX solutions
Digital Automotive Retail Transformation
Discover how we revolutionize key OEM processes