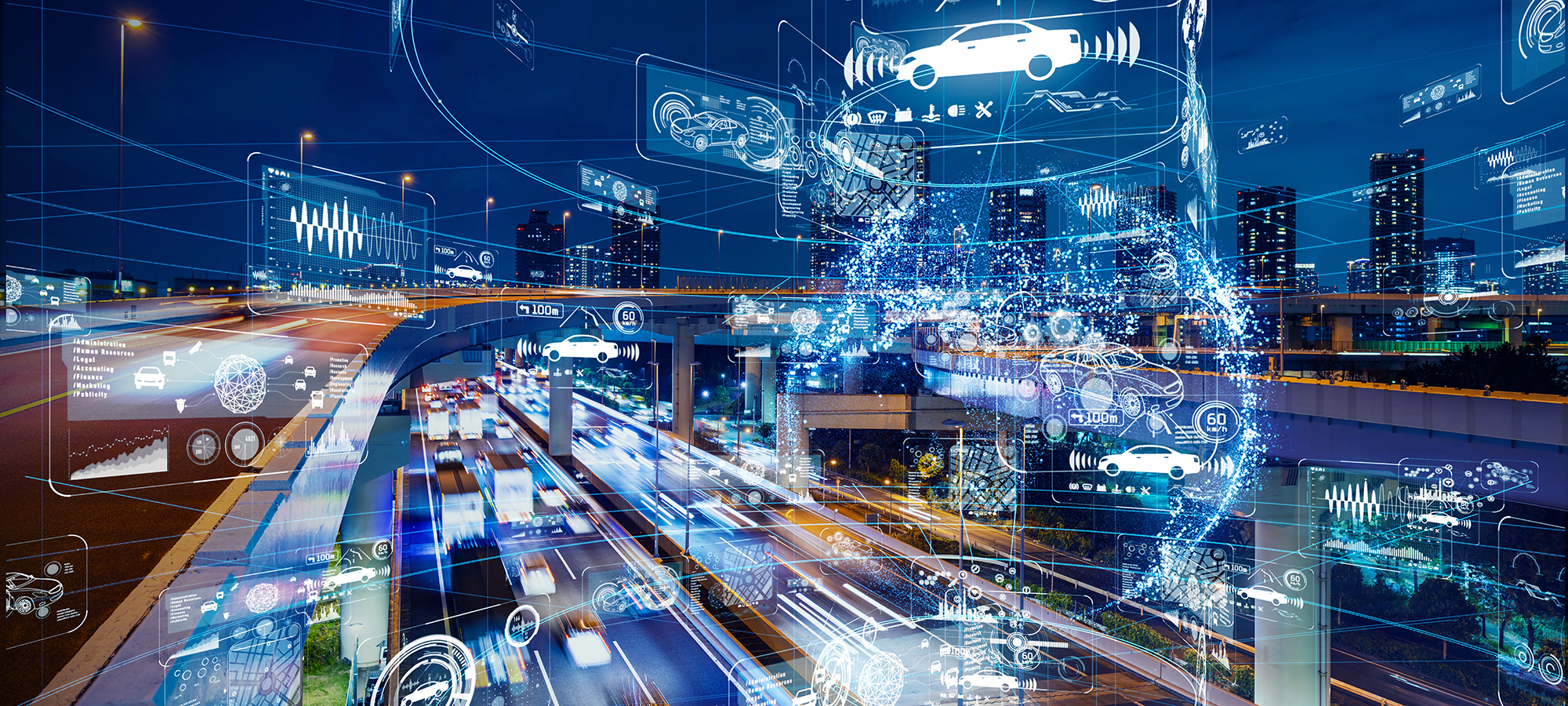 Accelerating

 

d

igit

al

iz

ation in

 the 

automotive r

etail 

b

usiness

The automotive industry has introduced digitally enabled business models in varying degrees for some years, but the recent COVID-19 pandemic has brought a new urgency to the market. Today's customers expect multiple tools and services at their fingertips, so automotive retailers must rethink their businesses to stay ahead.
Traditionally, OEM business models are designed purely around vehicle production. It's the retail networks that push these products onto the market. However, over time, supply and demand have lost their balance. OEMs have distributed a higher volume of vehicles than the marketplace requires, and dealers have become storage facilities for overproduction, generating a huge financial burden. As manufacturers seek to solve these problems using digital solutions, the dealer role also looks likely to change dramatically.
Customer demands are heavily influenced by the pandemic and the effects it has had on social culture globally. When investing in something as expensive as a new vehicle, customers still want a point of physical contact where they can see it and touch it. But more and more people are now completing a significant part of their buying journeys online. So, while showrooms will continue to exist, it's unlikely they'll continue to operate using traditional formats. New retail models are already being tested, such as flexible mobile stores and highstreet retailers, which explore new ways of bringing the car to the customer.
"Today, having the right product isn't just about having the right engine or components, it's also about having the right integrated digital features, such as software that links the vehicle to the systems within a service center, or provides critical information or updates to the driver."
Engage with customers in new and exciting ways
While OEMs can't ignore the role of a physical dealership, they must ensure that digital elements are integrated into their retail models. For instance, they may choose to introduce more online sales agents and virtual showrooms that deliver the same customer service, support and guidance to customers as the traditional model. As this trend evolves, and key stages of the retail journey move online, OEMs and their dealers can directly engage with their customers, allowing them to share more targeted offers and significantly improve the overall customer journey.
With fewer leads generated in the showroom, sales teams must be more proactive, maximizing their social media presence, making contacts, networking and organizing social events that attract interest and prospects in a different way. With this comes a significant need for OEMs to evaluate the skillsets required and reskill or recruit new talent into the dealer network.
However, the difficulty lies in the speed at which OEMs and their dealer networks are having to react. A recent study from Frost & Sullivan claims that younger generations do not have the same concept of pride or prestige around personal vehicle ownership, and vehicles aren't seen as devices that grant freedom to all consumers. This is putting pressure on OEMs to adapt their product portfolios to remain competitive.
Transform your automotive retail business
Another challenge for OEMs is the rapid growth of the electric vehicle market, and competing with manufacturers who specialize in new mobility solutions. Tesla, for example, which is years ahead of the competition in terms of its technology platform and digitalized go-to-market offering, has built a completely unique retail model from scratch which is different from any other OEM. The organization has no historical retail models to adapt, or heritage vehicles to support, unlike manufacturers operating in the traditional market. A sudden success in this highly competitive marketplace relies on a well-timed retail strategy. The Tesla organization prepared well and its product was – in the consumer's eye – considered infallible. OEMs hoping to compete will need to offer a vehicle with similar capabilities.
Today, having the right product isn't just about having the right engine or components, it's also about having the right integrated digital features, such as software that links the vehicle to the systems within a service center, or provides critical information or updates to the driver. By offering these elements, retailers can create a better driving experience and maintenance journey, as well as have full transparency on vehicle health. It also helps drive the OEM's vehicle line development by monitoring the nature and frequency of common repairs and giving the manufacturer the information needed to make important changes that improve and enhance vehicle quality and safety.
The vehicle of today is not only a mobility device for the driver, but also offers connectivity between the driver, the dealer and the OEM. A more integrated retail model enables data to be used for multiple purposes, and provides the driver with configuration options and real-time information about his or her vehicle and its performance. It also supports the dealer, offering diagnostics and health information related to customers' vehicles. And it provides OEMs with metrics that can be used to enhance their product portfolios and business plans. If OEMs and their dealer networks don't begin this integration journey, they will struggle to survive. Digitalization opportunities are key to combining processes more intensively across all areas of the business.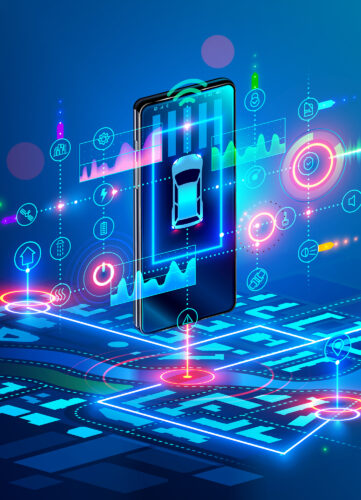 Digital automotive retail transformation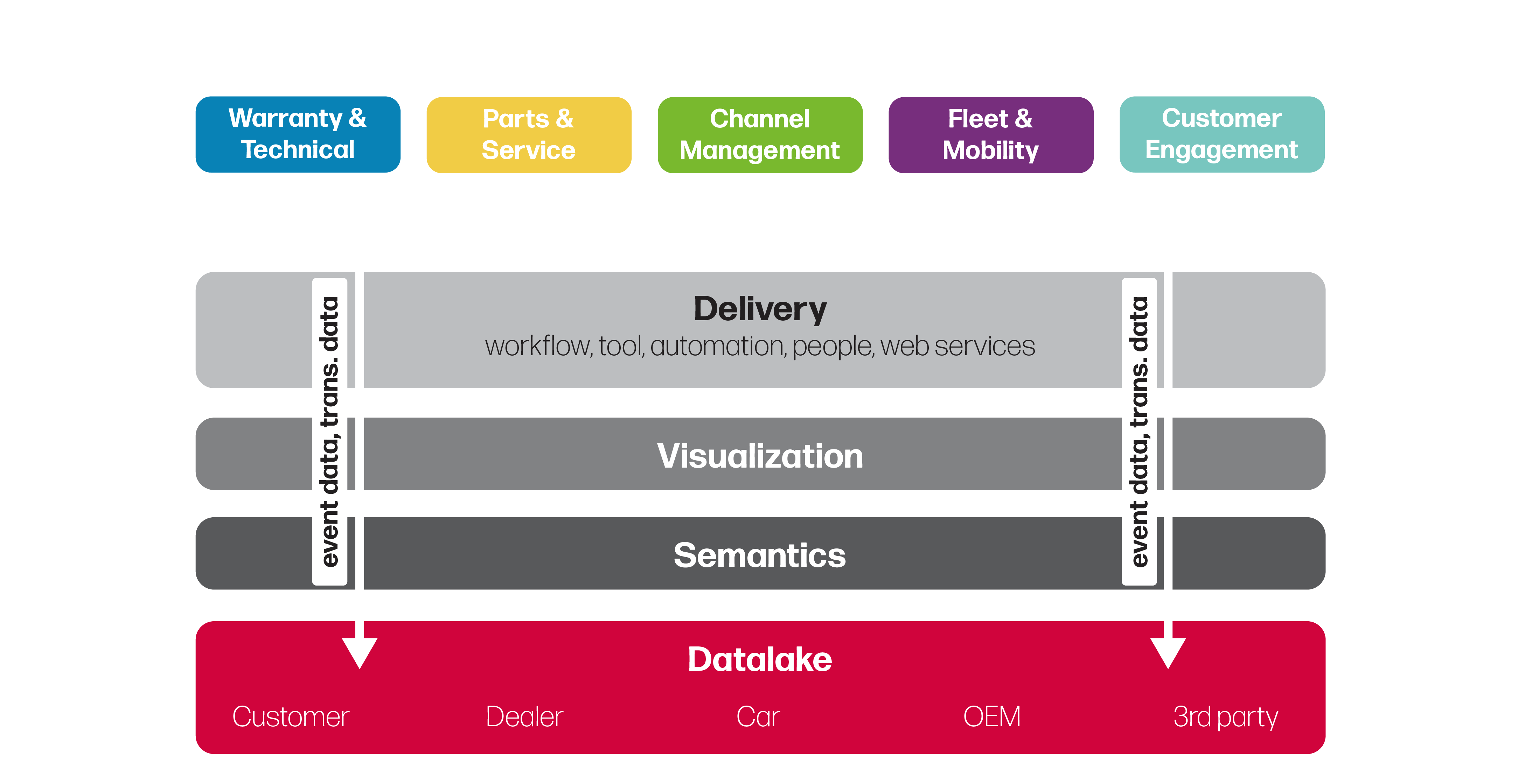 Harness the power of data
Many OEMs have started this migration effort, developing concepts and engaging data scientists to deliver new solutions. But often they need help integrating the customer into this retail journey. There are many different software systems in use throughout the dealer network, few of which are supported by the OEMs. This makes the integration task much more complex, but it's important to resolve these issues. Manufacturers can make good use of the data that's generated from these disparate data management systems, customer relationship management tools, production planning tools and technical bulletins. Through integration, OEMs can gain a clearer view of the customer and create more targeted approaches.
Although OEMs and their retail networks still operate in the business of selling vehicles, their interests and objectives are not always in sync. Connected vehicles generate a wealth of data, but OEMs find it challenging to create value from it. If this data is integrated with dealer data, the OEM has an opportunity to grow its customer reach and extend its market share, improve the customer journey and offer new maintenance services, including over-the-air updates and predictive diagnostics.
Many OEMs have yet to find the right balance. They still depend heavily on dealer networks to sell their vehicles, and despite their investments in new mobility solutions, they have a long way to go before they can consider themselves strong players in the new mobility market. It is likely that OEMs will consider working with partners to help them manage this transition properly and gain support in areas where they lack skill and knowledge, primarily in the domain of full integration towards a heterogeneous, external system landscape.
The COVID-19 pandemic has caused extensive issues throughout the automotive retail environment, and has forced OEMs to make some fundamental decisions about what areas of the business need prioritization and investment. To survive, manufacturers will have to adjust their retail models and service offerings to fit the changing needs of the market.
About the Author:
Rob van Rijswijk
Vice President, Product Management
Rob leads the MSX Global Product Management team. He is responsible for developing and positioning the full range of MSX products and services. Rob has a deep passion for strategic innovation and he works alongside the organization's global account executives, helping them add value to a growing global client base. Rob is based in Cologne, Germany. He can be reached at rvanrijswijk@msxi-euro.com