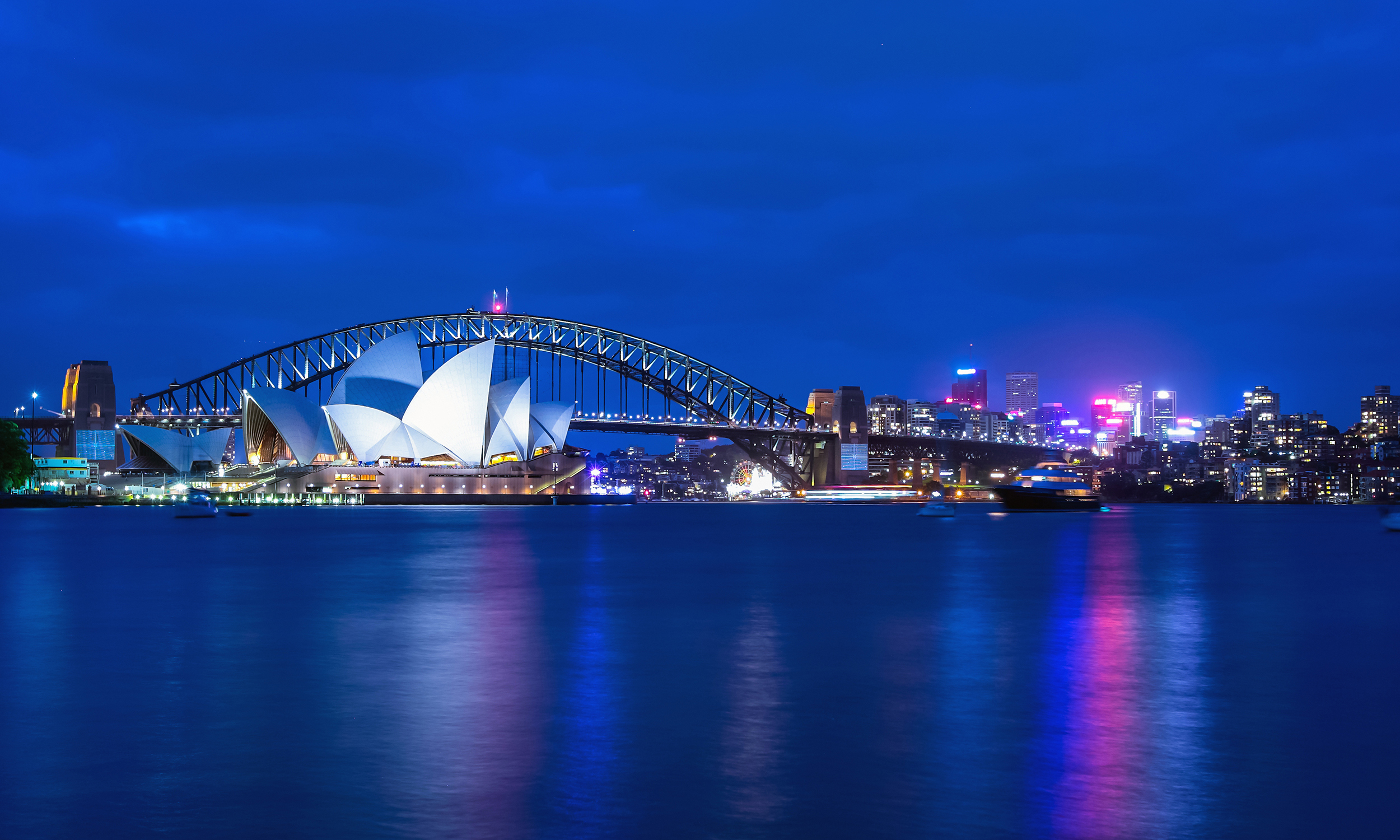 From strength to strength: Is Australia on the brink of an EV revolution?

ICE vs electric: Is there a future for EVs in Australia?
The Australian automotive market is one of the more competitive in the world, with around 1 million new vehicles being sold each year, and more than 50 brands competing for their share. Toyota and Mazda are the uncontested leaders with a combined 30.9% of the new vehicle market share in 2021. In the following interview, Olivier Katz, Operations Director, Australia and New Zealand, MSX, compares the automotive industry in Australia with other global markets, and explores the challenges expected with the emergence of electric vehicles (EVs) and new retail operations.
"Tax policies vary from one state to the next, but it's likely that the enthusiasm of the Australian people to protect their environment will lead to strong government support for EVs and align with a growing investment in renewable energy."
What is the current state of the automotive market in Australia?
Australia has around 20 million registered motor vehicles, 18 million of which are light vehicles, including passenger cars. With approximately 10 million households throughout the country, that's an average of 1.8 light vehicles per household, compared to around 1.9 in the US.
The Australian automotive market is strongly demand-driven with huge networks operating more than 3,100 dealerships, often multi-franchised, battling for a share of the new vehicle sales volume. However, by 2017, the market had become flooded with high-quality overseas brands that were less expensive to buy, eventually leading to the end of the country's own automotive manufacturing industry. Following the cease of production from Toyota, Mitsubishi and Ford, increased manufacturing costs also led to General Motors' decision to halt Australian production, after which they axed the Holden brand and stopped selling vehicles in the country altogether. But Holden has retained its aftersales network to continue to serve existing customers.
The closure of manufacturing plants significantly impacted the brand image of manufacturers and resulted in the loss of engineering skills and education pathways that were beneficial to the industry. OEMs with production facilities in the country historically had more leverage over retail-only brands, so these organizations have had to reposition their brand strategies and fight harder to maintain their customers' loyalty.
Supply chain and international freight disruption brought on by the pandemic has resulted in a shortage of new vehicles, making it difficult for all major players to meet demand. Meanwhile, the number of private vehicles on the roads – driven by commuters who previously relied on public transport – has increased. It has led to a surge in the used vehicle market, leaving some dealers and OEMs struggling to source much-needed vehicles.
EV purchase intent among consumers buying in next 3 years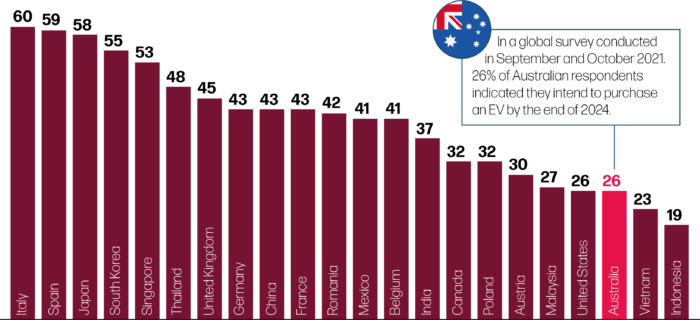 Source: Deloitte 2022 Global Automotive Consumer Study
EV purchase intent among consumers buying in next 3 years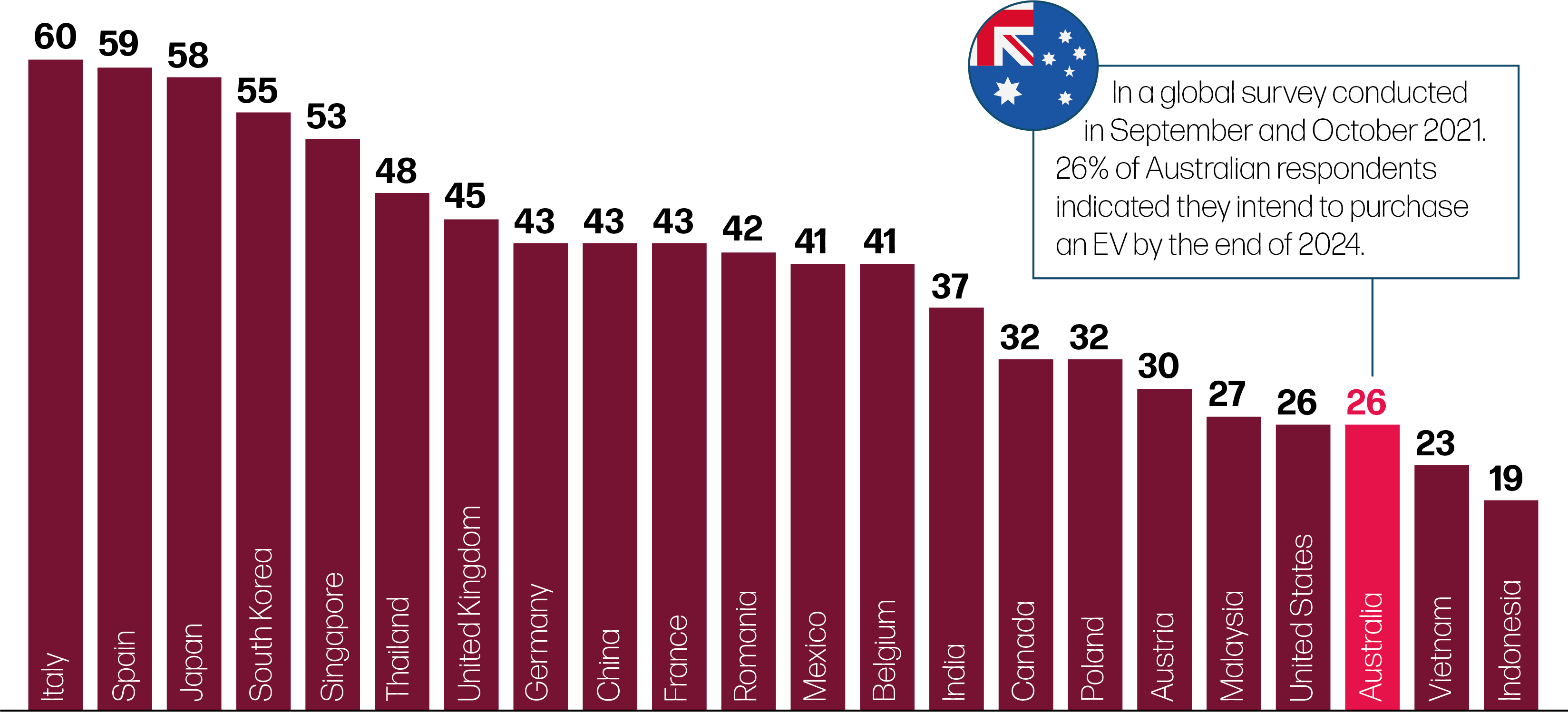 Source: Deloitte 2022 Global Automotive Consumer Study
What's the appetite like for EVs in Australia? And what is it going to take for this EV transformation to happen?
The EV revolution is yet to reach Australia on the same scale as some European markets, for example. The growing concerns around environmental factors and climate change are slowly increasing demand, but EVs still only accounted for less than 2% of the retail sales in 2021, and these were mainly limited to premium brands.
So far, the Australian market has invested less in infrastructure than many other markets, and there is no heavy taxation on ICE vehicles in cities. Tax policies vary from one state to the next, but it's likely that the enthusiasm of the Australian people to protect their environment has helped lead to strong government support for EVs. The Australian Federal Government has recently announced the launch of a consultation to devise a 'National Electric Vehicle Strategy' aimed at offering consumers greater EV choice and affordability, and plans to invest more in a 'truly national' charging network. The Australian Automotive Dealer Association (AADA) has declared its support for this action on lowering vehicle emissions, as have other influential organizations. Bank Australia, for example, has announced its plan to stop granting loans for fossil fuel cars from 2025. In the meantime, a first national tax incentive with the exemption of Fringe Benefit Tax and Customs Tax on EVs from July 1st 2022 has been proposed.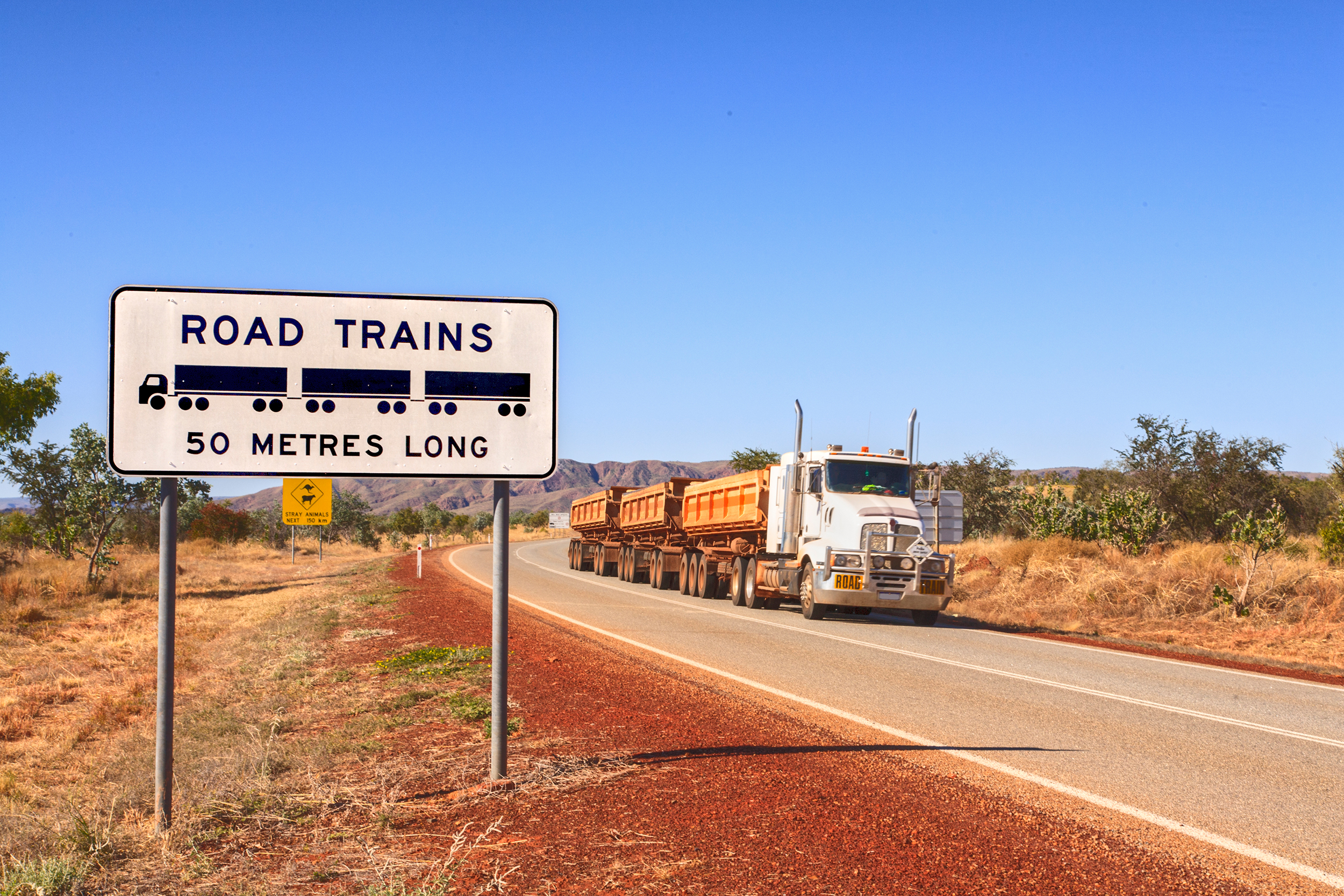 The sheer size of Australia presents many infrastructure challenges, and data from the 12 months leading up to June 2020 show that electric passenger vehicles were mostly used within capital cities, accounting for 72.5% of all kilometers driven, making EVs a favorable method of transportation for densely populated areas. Private EV charging is more viable in Australia than in some markets where population density is an issue, as a large share of the population here lives in independent housing. But there's now hope that the government's proposed national charging network with an average interval of 150km between charging stations on major roads will supply consumers on the outskirts of cities.
How do you think the rise in EVs will transform Australia's retail model? And what new opportunities could it create?
Australia's import market is an ideal environment for new distribution strategies, and direct and agency sales models have been tried out both here and in neighboring New Zealand. Honda has implemented this approach and has overhauled its distribution strategy, turning some traditional dealers into retail agents. Mercedes-Benz has also announced its intention to transition to an agency model in Australia through the course of 2022.
I expect other brands will follow suit and transform their distribution strategies to better support the implementation of an efficient digital customer journey while regaining control of their retail prices. Dealers then have the opportunity to transform their relationships with the customer, focusing on meeting their needs and offering information, advice, and guidance on products. Most OEMs in Australia are already developing new retail engagement strategies allowing customers to experience the entire journey online. True omni-channel sales and aftersales strategies combine online and offline touchpoints along the customer journey, offering a seamless retail experience. The ability to offer this seamless transition will be the real differentiator among key OEM players.
Outside the Australian market, some OEMs are introducing new retail models in line with the sale of EVs only. But this model currently makes little sense in Australia as the country's EV parc is not yet big enough to be profitable or warrant the huge changes the OEMs and dealers would need to make to their businesses. For now, agency models are being implemented to distribute the whole range of vehicles and powertrain types.
A rise in the EV parc will also reduce profitability for the parts market, an area of the business that had, until now, been largely lost to independent operators. But the revolution in Australia will see OEMs developing strategies to regain their lost customers in aftersales. Some OEMs may choose to reintegrate or further develop segments of the aftersales business which they currently do not dominate, such as tire replacement or collision repair. Alternative business models could also include new mobility solutions that support long-distance driving. For example, some brands may offer EV owners easy access to ICE vehicles when they're needed for interstate travel.
And at times there are benefits to being a follower. The delay in adopting EVs is giving OEMs an opportunity to observe how these transitions have been managed in other markets and implement the strategies that have proven to be most successful elsewhere.
Australian consumer attitudes towards EVs
A survey of Australian consumers in July 2021 found: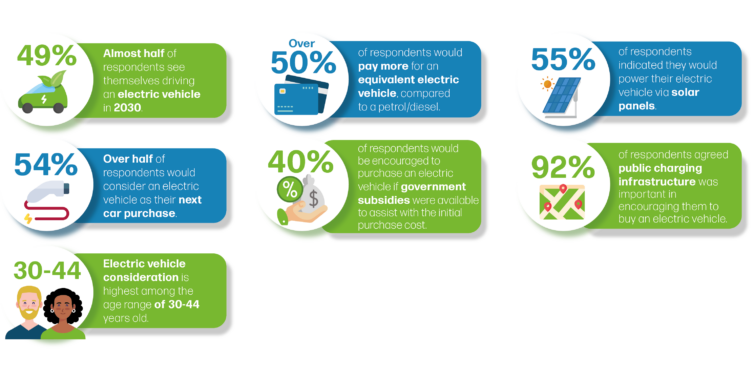 Source: Electric Vehicle Council (Australia) Consumer Attitudes Survey 2021
Australian consumer attitudes towards EVs
A survey of Australian consumers in July 2021 found: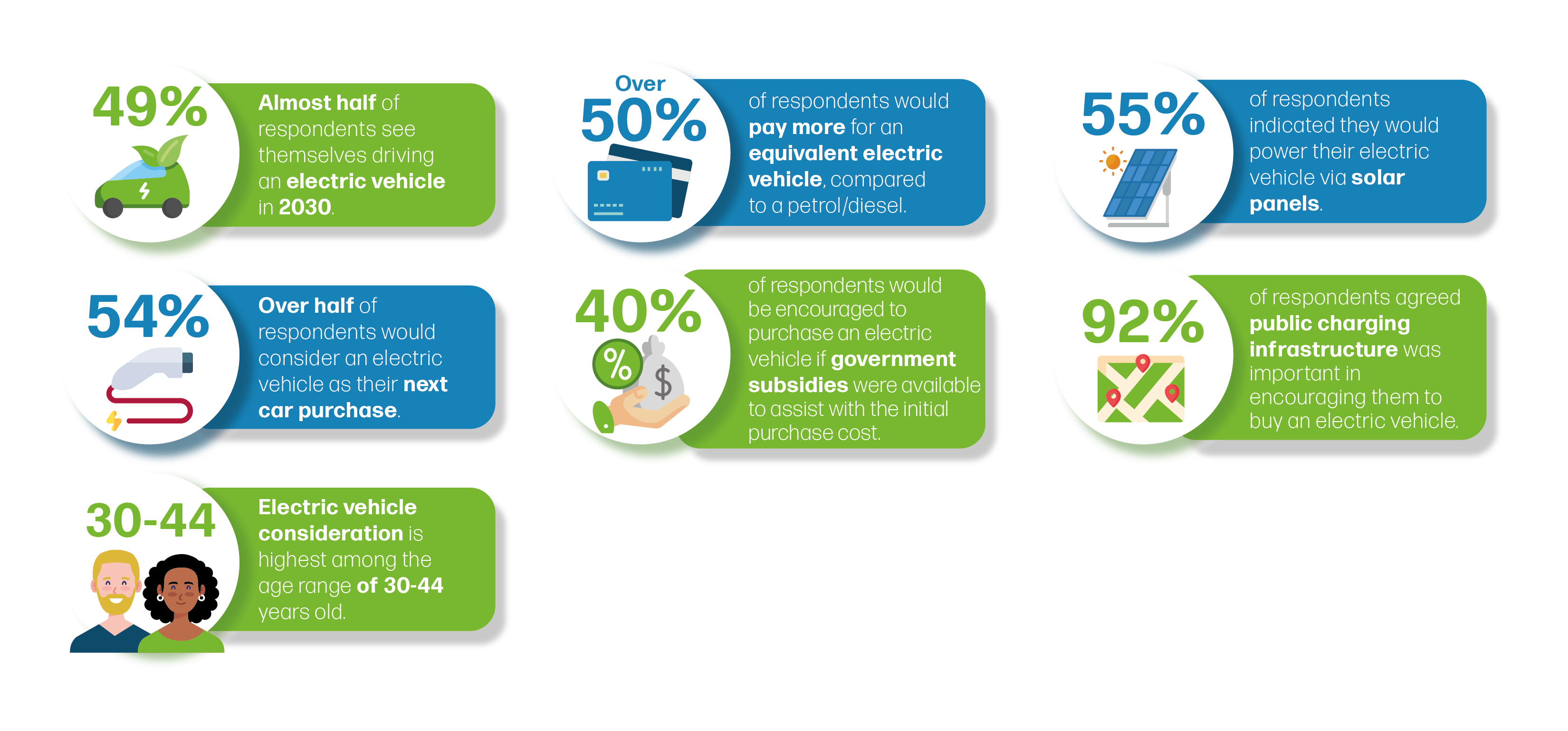 Source: Electric Vehicle Council (Australia) Consumer Attitudes Survey 2021
What challenges does the size of the country present to the retail network?
The country's size must be factored into the distribution strategies of all OEMs and every new player thinking about setting up operations in Australia. The type of distribution network is key to ensuring the customer experience delivered by the retail network continues to be both excellent and efficient.
Some brands opt for multiple national distribution centers for new parts or vehicles. This model allows retailers to offer an improved lead time on a broader mix of vehicle options and parts. But it does also raise distribution costs which are ultimately borne by the end customer.
Do EVs have a future in Australia? And what will they contribute to the industry?
I believe the rise of EVs in Australia offers an opportunity to breathe new life into the local automotive industry. The arrival of new players could help improve infrastructure and alleviate consumer fears about issues such as range anxiety, while new opportunities are also being created for existing brands to enter the Australian EV market.
The market may also see more start-ups or small enterprises leveraging new battery technology or component-based innovations that could contribute to rebuilding or reshaping manufacturing activities in future. It's unlikely we'll ever see manufacturing activity as it was, but the main players selling ICE vehicles in Australia today will almost certainly be the main players selling the lion's share of EVs tomorrow.
About the Author:
Olivier Katz
Operations Director, Australia and New Zealand
Olivier Katz joined MSX International in 2017 as Operations Director for Australia and New Zealand. With 27 years' experience in the automotive industry, Olivier has implemented lean and efficient improvement programs that have transformed entire business operations, and restored performance and profitability. He has an MBA from Neoma Business School, France, and a master's degree in Econometrics. Now based in Melbourne, Australia, Olivier can be reached at okatz@msxi.com.