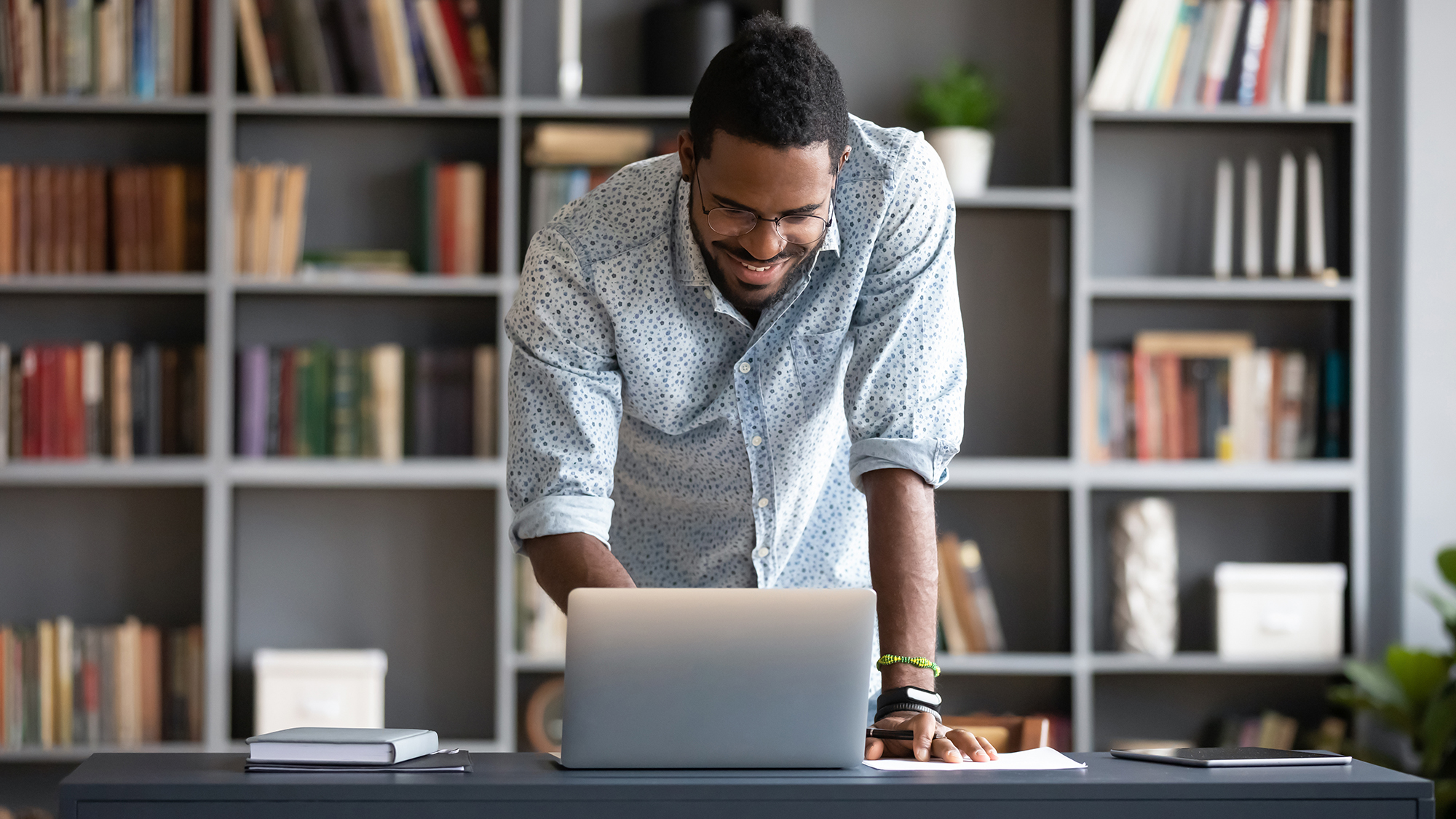 New skills, new mindset: How COVID-19 is changing the workforce

Throughout the global pandemic, automotive organizations have relied on the resilience of their employees to sustain operations in the most challenging of circumstances. In this article, Natalia Rubio, Global People Operations Director, MSX, discusses the dramatic impact of the pandemic on workforces and how people leaders have stepped up to keep employees safe, productive and engaged.
"In these uncertain times, an OEM must reexamine its culture – its collective beliefs and values – and determine a purpose and strategic direction, without forgetting the experiences it wants its customers and employees to have."
What are the main challenges of COVID-19 to people functions in workplaces?
This pandemic has been the first global, collective experience of our era and it has changed the way workforces behave. It is the job of human resources (HR) teams – or people leaders – to help workers feel supported in these difficult circumstances. It has been a levelling experience for people in HR roles. They must sustain wellbeing in the organization, helping employees avoid anxiety and overcome the stress of lockdowns, so they too need to be emotionally resilient.
COVID-19 has brought many challenges, but a main concern for businesses is ensuring they can continue to operate efficiently through periods of employee isolation. In these situations, managers must communicate frequently, elegantly and compassionately to their workforces. Working remotely is not a simple transition that happens organically. It is a process that requires careful planning to get right.
The 'new normal' is a world in which there is ambiguity and uncertainty for individuals and organizations, so people leaders must make decisionsfrequently, sometimes without truly understanding the implications. They must find the strength to unlearn processes they have relied on for many years. But despite the difficulties, it has been a transformational opportunity to understand how change can have a positive impact on companies. And it is also an opportunity to help companies and their employees develop new mindsets and incorporate greater flexibility into the way they work and learn.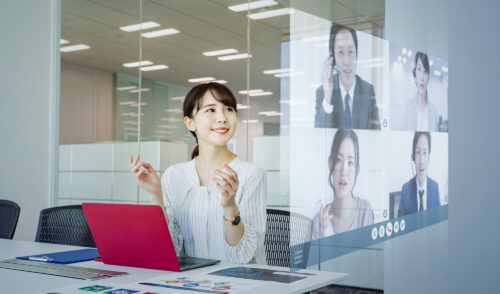 How did people leaders within the automotive industry react to the pandemic?
The initial response of OEMs to COVID-19 seemed robust in most instances. Many implemented suitable measures to safeguard employees and developed wellstructured protocols around health protection to ensure people could work from home.
However, there has been a lot of concern around people working remotely in this industry. Manufacturing plants cannot operate without people present and consequently businesses have had to implement stricter protocols to keep them safe. Meanwhile, many employees have had to stay at home to quarantine. This has been a huge challenge, particularly in the US where vehicle sales are now almost at the same level as this time last year, and services too are recovering well. Without employees in the plants or in workshops, businesses have struggled to fulfil growing demands. In some instances, OEMs have had to hire people to replace those in quarantine.
Remote work. The topics to consider: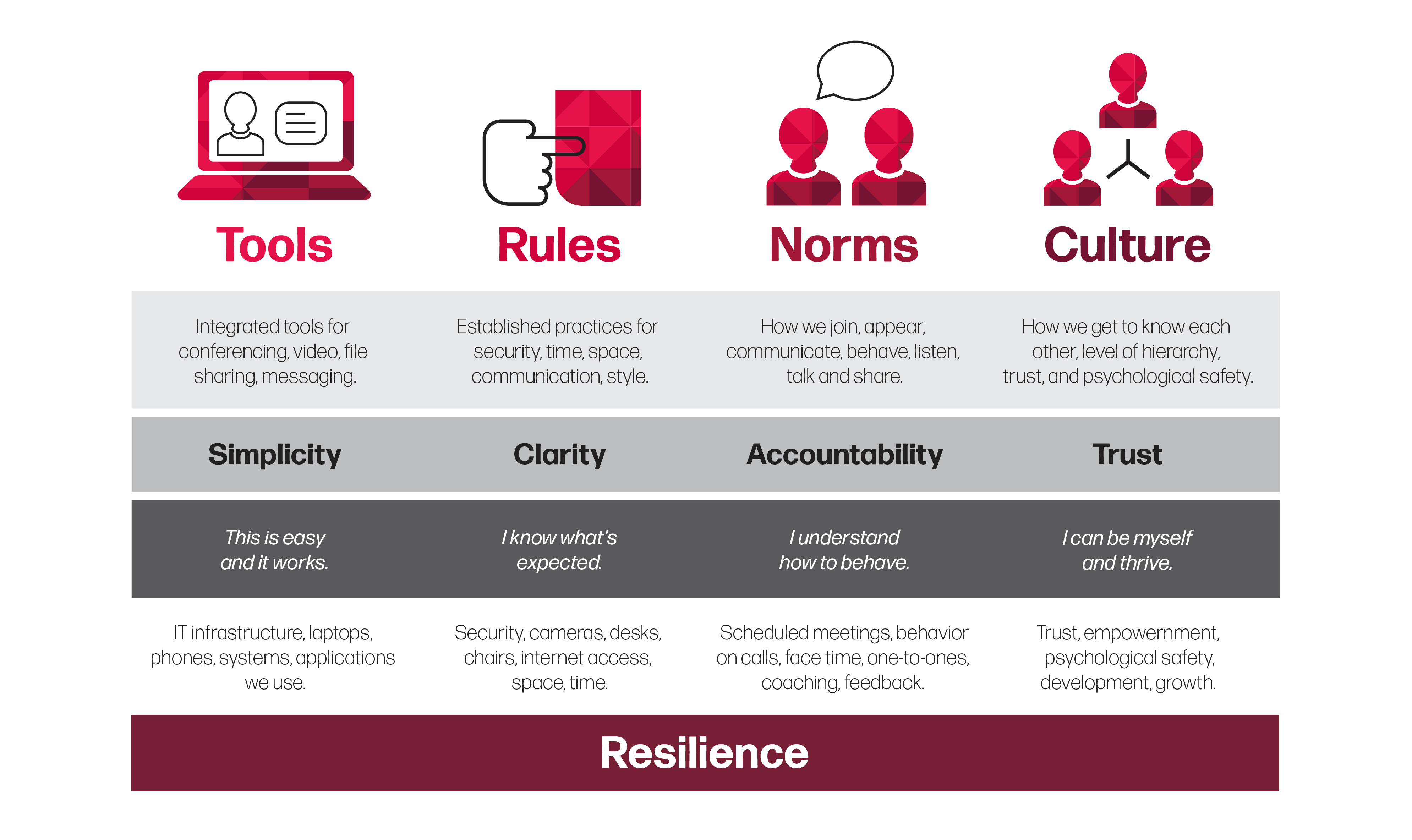 How can the industry adapt its workforce culture to meet new requirements?
In these uncertain times, an OEM must reexamine its culture – its collective beliefs and values – and determine a purpose and strategic direction, without forgetting the experiences it wants its customers and employees to have. Not all new automotive trends will be relevant to every business, but new revenue streams are essential, so an OEM must work harder to determine its place in the market.
Today, even the most established manufacturers need to make time to redefine their culture, because the most successful businesses will follow a clear and distinctive path. Tesla, for example, is a business that revolves around an unmistakable design. All its systems are integrated and all interfaces with customers have been built to work in highly specific ways. Tesla does not expect to evolve organically. All its operations, products and processes are a conscious choice, resulting in a business that is harmonized, consistent and coherent.
The whole automotive industry needs to think this way. All operations should reflect an OEM's culture, and employees must use these principles as a basis from which to deliver services to customers. In some instances, a shared mindset can be as important, if not more so, than training and upskilling. Before the pandemic, an HR team could research and implement performance management functions and create templates to suit the business. But one-size-fits-all scenarios no longer work in today's market. the market.
How can the industry attract new talent in these challenging times?
When digitalization became critical for automotive companies to compete in today's market, new roles within the industry attracted skillsets in highly technical disciplines. The industry was forced to become more competitive when attracting talent, especially individuals with the required tech skills, and OEMs have had to work on their culture and build offerings that appeal to the right people.
Consequently, prospective employees have become more discerning about the roles they choose and the companies they work for. They are more informed, with a better understanding of the values they want to be part of. Millennials, for example, are often drawn to values such as diversity and inclusion, and want to work for environmentally and socially conscious businesses which promote sustainability and give back to the community. For these reasons, an automotive organization must develop and convey its culture clearly, to demonstrate its broader commitments in the way it operates and attract employees who can help it grow.
The positive: This is a forced transformation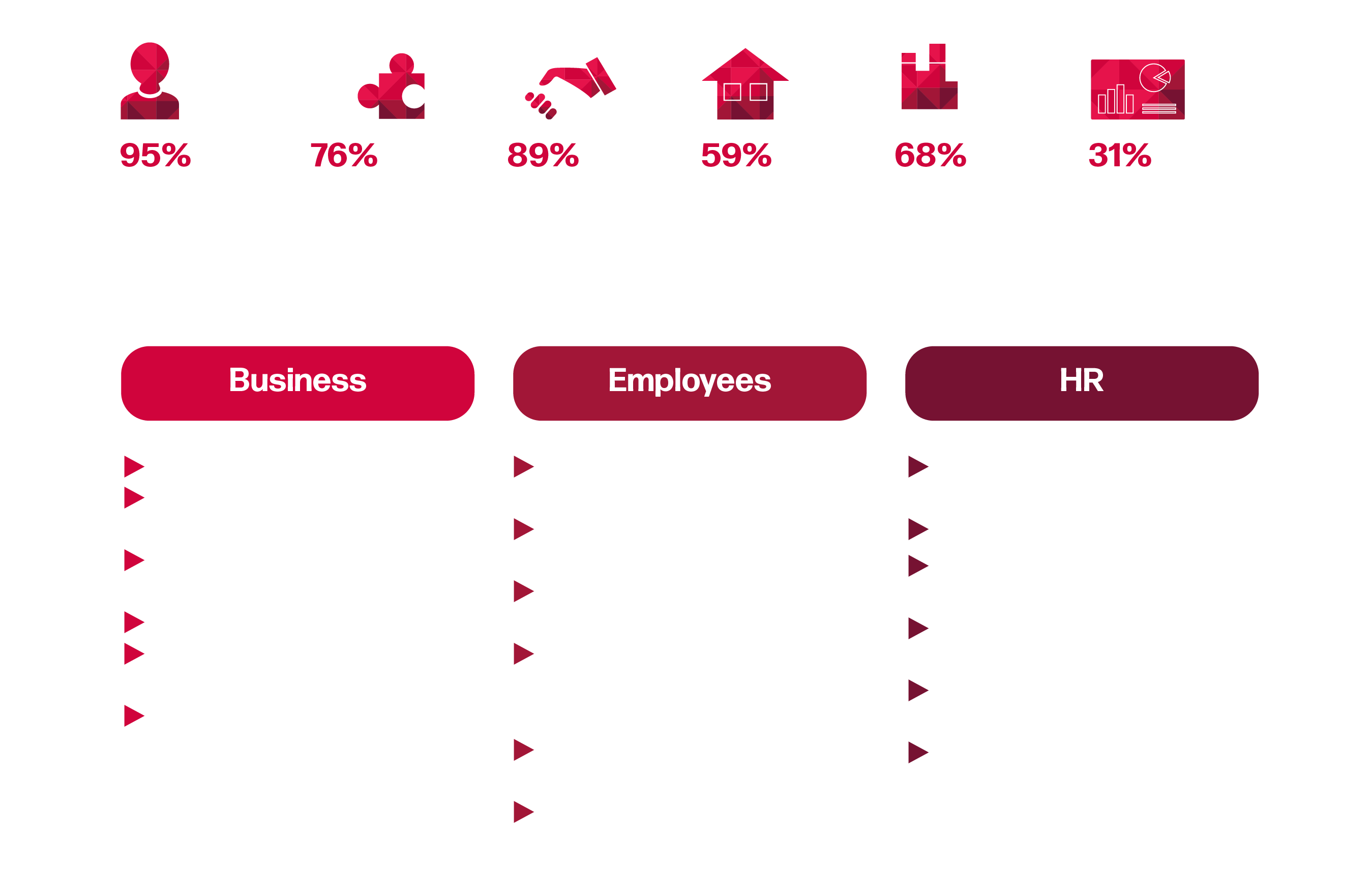 What must people leadership teams do now to support employees?
Teams supporting employees need to be adaptable, learn quickly and accept that many standard procedures are no longer relevant. They must assess their business models, ensuring they are prepared with the right digital platforms for remote working when people are unable to travel to work.
The latest generation of people leaders are less fixated on HR traditions, and instead, are forging ahead with ground-breaking tools and processes designed to meet today's more flexible workplaces. The COVID-19 crisis has proven that leaders need to see the workplace from a different perspective and have the courage to move with it. They must also be transparent in their motivation and decisions because today's employees will demand to know what's real and challenge anything that is not.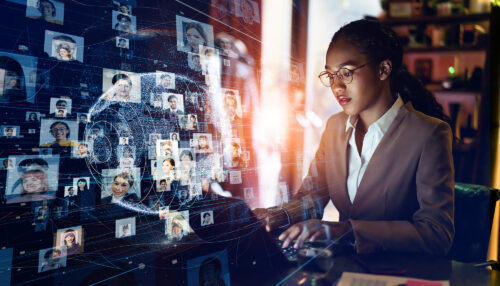 Has the pandemic inspired businesses to rethink the way they manage their people?
The pandemic has touched every member of the planet and changed us in many ways, from how we teach our children to the way we interact at work. As people and organizations begin to emerge from this global timeout, there is an opportunity to turn these demanding experiences into levers for change for individuals and organizations.
People functions can now rethink the ways in which they deliver services. They can examine each service to determine whether it is truly helping employees or is simply a tradition. Learning and development are important, but the focus should be on uplifting skills that will support employees in their jobs and sustain them in the future. Digitalization is also crucial, but the business must invest in tools that offer real value to the organization and its employees.
With so much riding on the skills of people teams to help businesses operate under extraordinary circumstances, business leaders are really starting to listen to new ideas. If there was ever a time to lead or be part of a people function and drive positive changes that will support workforces into the future, it is now.
About the Author:
Natalia Rubio
Global People Operations Director
As Global People Operations Director, Natalia Rubio leads the team responsible for the transformation journey that is taking MSX from a service provider to a digitally enabled global BPO organization, leading the revolution in the automotive industry. Natalia's work is driven by a fundamental belief that culture is the result of behaviors, systems and symbols, and that business leaders must first model the culture they need to deliver results. Natalia is based in Madrid, Spain, and can be reached at nrubio@msxi-euro.com.