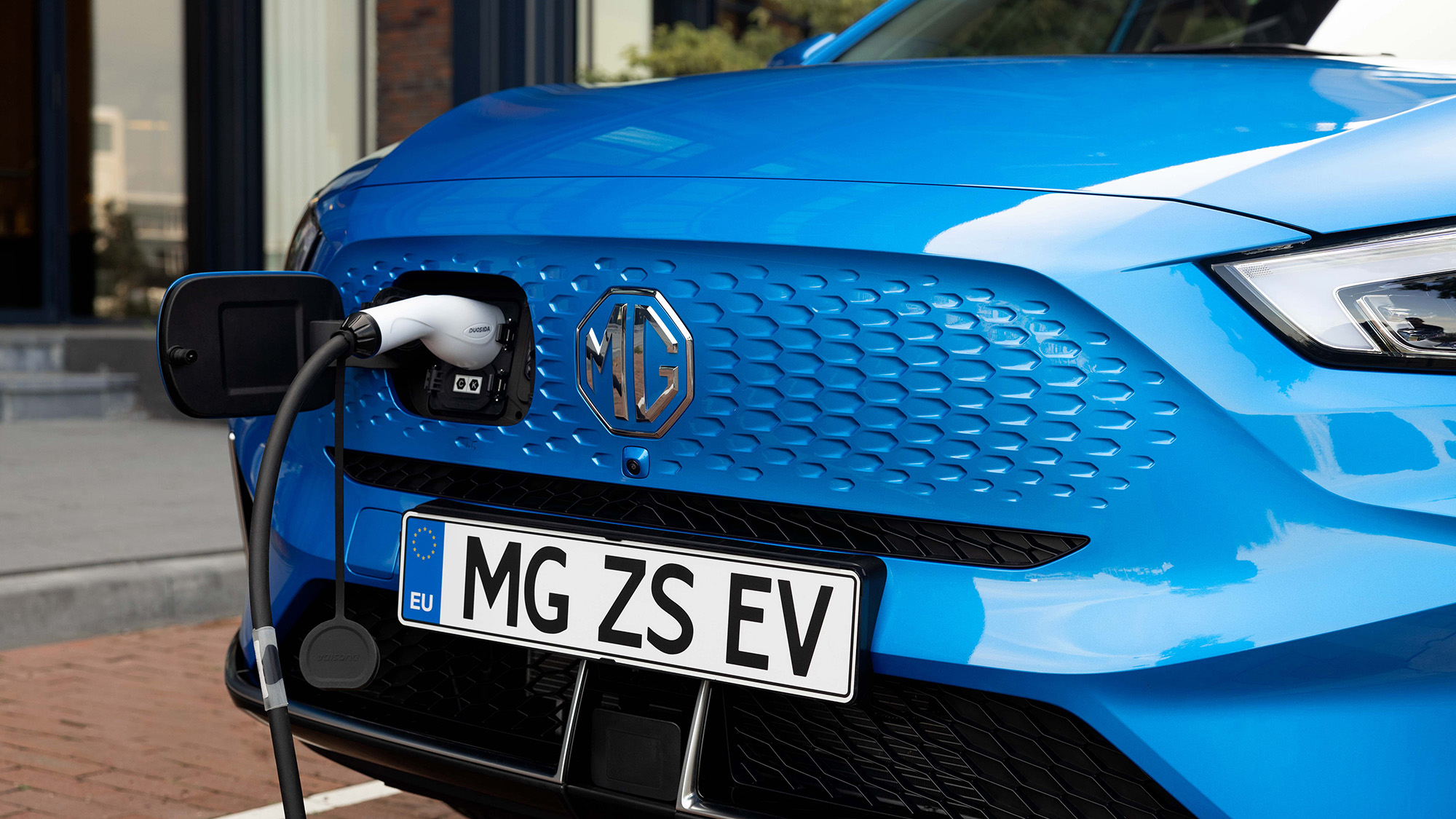 MG in Europe: How the brand's launch success reflects the value of customer focus

MG has relaunched in mainland Europe with a renewed commitment to making electric vehicles accessible to more drivers, and the organization already has more than 100 operational brand stores. In this interview, Daglef Seeck, Aftersales Director, DACH, MG Motor, Germany, discusses the future of the industry and how MG is going above and beyond to exceed customers' expectations in this new era of automotive retail.
"We need to go back to basics and shape our aftersales to provide services to customers and offer them true value."
MG's European relaunch aims to help bring electric vehicles (EVs) to more drivers across the continent. What operational changes are necessary to help support its strategy?
The change in the way companies do business as they move from ICE engines to EV platforms is a huge challenge for the industry, but especially for aftersales businesses and dealers. To start, the value chain is disrupted, because a reduction in parts sales means profits generated in workshops and for OEMs are reduced. According to Forbes, an electric drivetrain contains around 20 moving parts, compared with an ICE vehicle which has more than 2,000. A Deloitte study has shown that aftermarket profit of a typical OEM could reduce by up to 55% by 2035 as a result of connected, autonomous, shared and electric (CASE) technologies. Of these trends, battery electric vehicles (BEVs) have the potential to impact aftersales the most in the short term.
Consequently, the role of aftersales is returning to its beginnings. It started as a support function to sell vehicles and later became a profit-making venture. Today, aftersales services are once again enabling the sale of cars, which is generating a need for a different operational setup. MG is building its business around EV strategies and our goal is to become super-efficient, with maximum digitalization and a focus on simplifying processes for all parties.
How has MG managed a smooth rollout of its brand in Europe?
MG's advantage is that we are launching our business in Europe with a new value and cost structure, without having to defend any lost revenue. It means we can focus on the most important elements in the strategy. The first of these is repairability – making sure that the dealers get the technological support needed to repair and service vehicles quickly and efficiently, so that customers get the best service.
Our second focus is on parts operations. The challenge, as a new operation from China stepping into mainland Europe, is that there are no immediate revenues from a legacy car parc. But we have a strong accessories business and other growth opportunities which will pay off as our operations in this market grow stronger.
A business has only one chance to make a good first impression to customers. When launching a new brand, if you're not ready to meet the challenges along the way then it could cost you dearly. It's crucial to get the support of suppliers like MSX which have long track records in this business, along with the technological knowhow needed, and which can provide vital services fast. By bringing in a ready-made service, we can save the time that it takes to deliver training or implement business processes.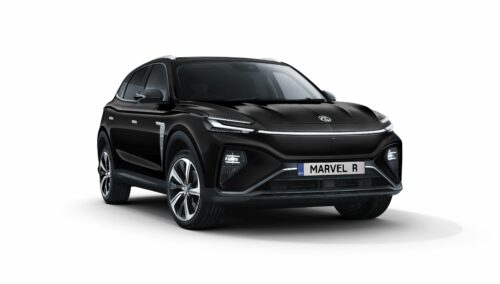 What business models are MG employing to support the European market?
We are using a combination of business models in different markets – the classic dealer model in some, and an importer/distributor business model – whereby the OEM hands the retail and wholesale activities over to a professional partner – in others.
In Germany, we're launching the business with an agency model, in which the dealers sell vehicles on behalf of the brand. A good onboarding process is among the most important elements of an agency model – it's vital all employees know exactly how to promote the MG vehicle before them. The speed at which we are growing our network is tremendous, surpassing 100 dealers since we started in April 2021, and we aim to have a network of at least 200 by the end of 2022. Here, our focus is on making sure that the dealers fully support our operations, and we're using MSX skills and knowhow to assist dealers where it's needed.
"A business has only one chance to make a good first impression to customers. When launching a new brand, if you're not ready to meet the challenges along the way then it could cost you dearly."
What factors influence the business model approach in individual markets?
When entering a market like Europe, there are three components automotive businesses need to take care of. They must be ready to comply 100% with the rules and regulations around the vehicle business, starting with homologation (local certification processes), such as environmental laws, packaging, battery recycling, and electronics; and those relating to technical information access.
The next component is repairability which is a lot less complex with EVs, but the type of knowledge is changing. The high-voltage components of the car can be a lot more dangerous, so different qualifications for workshop employees are necessary.
Finally, when all other components are in place, the business can focus on the commercial element – how to interact with the customer, how to build the customer journey through the connected vehicle, and how to make the buying process as seamless and efficient as possible.
MG has already taken a huge step in relaunching the brand in Europe. Besides EVs, are you focusing on any other CASE technologies?
MG is also focusing on connected and autonomous technologies. We already offer a magnitude of vehicle-assist systems. The i-SMART intelligent system, which has been launched with the MG MARVEL R Electric and the MG ZS EV, is an intelligent technology that offers drivers vehicle monitoring features such as safety checks, and other personalized options including a car location finder and a route planner. There are already 25 different driver-assist systems in the car, and autonomous functionality like this is going to be more and more prevalent as the organization develops and grows.
These autonomous and connected services are, in turn, driving the development of new technical facilities in our workshops. And employees are reskilling so they can analyze the software systems, reprogram vehicles, and enable over-the-air software updates.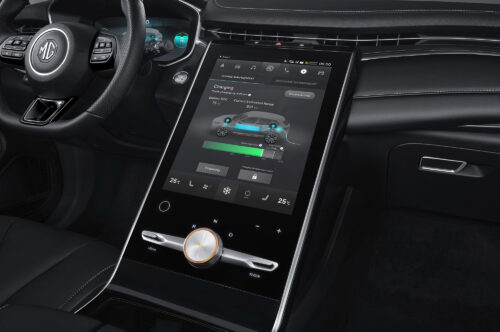 "There is a bright future – one in which it's possible to see profitable business opportunities. But it's time to execute changes now and stop working against them."
How can digitalization help automotive businesses reduce costs and boost profits?
Dealers currently rely on their workshop revenues to cover 60-70% of their fixed costs, but the growth in EV sales will result in far lower absorption ratios, so dealers need to find new ways to cut costs. Digitalization will help businesses to streamline processes and boost efficiency. For example, some OEMs, like us, still use PDF versions of repair manuals, which are very difficult to update because they have to be rewritten and translated and sent to users in different regions, requiring time, money and effort. A digitalized repair manual, however, can be amended and updated in multiple local languages in a fraction of the time. Businesses must invest in technology for vital, basic tools like these if they're to become more efficient and cut costs.
What does the future of the automotive industry look like?
The next 10 years will see interesting transitions in the industry. New players will emerge, so retailers need to be prepared to implement new ways of doing business and make their current operations more efficient.
Other changes will include business consolidation, whereby automotive companies will become stronger by combining knowledge, resources and technologies. And consumers' driving habits will influence changes in vehicle ownership models. A growth in long-term leasing or short-term subscriptions, for example, will make new vehicle models and the latest technologies more accessible to a wider driving population.
There is a bright future – one in which it's possible to see profitable business opportunities. But it's time to execute changes now and stop working against them. We need to go back to basics and shape our aftersales to provide services to customers and offer them true value. In return, they will remain loyal and allow us to work with their data for the benefit of other customers, not for the benefit of the OEM or the dealer.
EVs need very little support from a maintenance perspective, so new brands arriving in the market have no costly legacy businesses or traditional processes to manage alongside their sales models. But we can also see that the brand value is, and will remain, very important. OEMs with automotive histories don't have to build an entirely new brand – their reputation is already established. In Europe, MG Motor has the best of both worlds – brand value, without the operational complexities of a legacy business. And that's a very strong asset.
MG has been ahead of its time since the brand's inception in the Morris Garages in 1924. Now, a new generation can choose a car from this iconic brand. Updated, electrified, recharged and ready for the future.
MG will deliver a broad line-up of sustainable electric and electrified 'new energy' vehicles to European motorists, offering a well-designed, technologically advanced and environmentally conscious driving experience that is functional, safe and affordable.
MG is designed with the European motorist in mind. Its vehicles are developed in MG's design studios in Shanghai in cooperation with the advanced design studio in London, produced in China, and are already available in various European countries.
For more, see www.mgmotor.eu About the Author:
Daglef Seeck
Aftersales Director, D-A-CH at MG Motor, Germany
Daglef Seeck is Aftersales Director, D-A-CH at MG Motor, Germany, leading the transformation of the aftersales operations of SAIC Motor/MG Motor as the brand relaunches across mainland Europe. Prior to his appointment with MG Motor, Daglef was the Chief Operating Officer for Ambientech International and Aftersales Director, DACH for Nissan Center, Europe. In his 28 years in the automotive industry, he has also held key directorial and managerial roles for major brands that include FCA AG, Germany, General Motors, Europe and Audi AG. Daglef can be reached at daglef.seeck@mgmotor.de