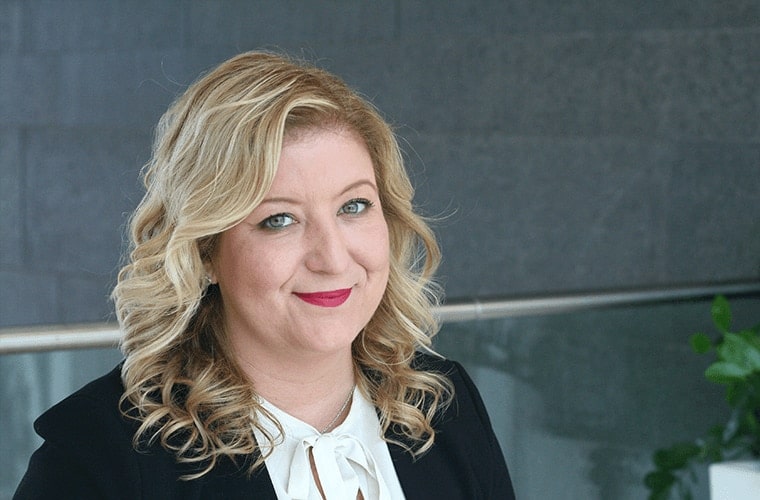 Aftersales, OEM's & MSXI Italy
In this short article, Eva Lilli a Project Co-Ordinator in Italy, leading an European project for CNH Industrial (FCA Group), shares her knowledge of the complex support her multicultural team offer our customers.
The Changing Automotive Market
The approach to aftersales has changed a lot since I first joined MSXI; customers today are much more prepared and can find a lot of product information themselves. This transparency along with digitalization, the customized approach and price-fixed maintenance have helped get the customer closer to the manufacturer than ever before. Because of this, the only way we can be different from the competition is to get even closer to what the OEM's need. Some of the best feedback I have had from our customers is "You are very passionate!" and it's true, the passion for this business is my fuel!
"Digitalization is continuing to make a lot of changes, so nothing is ever black or white in the Customer journey: our teams stay curious and are always up to date with worldwide as well as macro trends. Being passionate about Automotive is a plus as it helps our teams to drive the expectations of our customers."
What I have learned is that the most successful automotive brands have appealing car models full of digital technology, but they also offer a "tailor made" customer service that helps them to meet their promise to customers.
What Makes MSXI My Leader Of Choice
A lot of our customers recognise MSXI as the experienced "Academy of the Automotive sector." They often turn to us to teach them how to make their Aftersales business more profitable.
Aftersales can be complex for someone who has never worked in the industry before, but how I explain it is simple: most companies have an Aftersales department that helps to drive a customer through the "life" of the product. After the initial "love at first sight" (in our case, with the Car!) a dedicated Aftersales team provide a point of contact if the car needs a service or has an issue. This team are responsible for meeting and exceeding your expectations as an individual.
There is a saying that "The Brand can help you sell the Car once, but the Aftersales team are what makes the Customer buy it again!" If the aftersales experience was good, 90% of consumers will buy from the same Brand again. In the worst-case scenario, a bad aftersales experience will impact customer loyalty, resulting in profit loss, decreased market share and margin – but it is surprising how many people do not know that the aftersales business is really profitable!
"MSXI Italy is a company made by People and not Numbers: here the Environment is so important for professional performance."
One of the main reasons I returned to Rome from Turin was to find again the good balance between my personal and professional life and to take care of my family. I came to MSXI from a Company of "numbers" to a Company about the people.
Managers Make The Difference
From what I have seen, Managers make the difference. For example the "big boss" of each OEM's should try to meet the customer of the Brand they are representing, should drive the car of the brand they represent and should live the "customer journey" of the brand represented- only in this way will they truly understand their company.
At MSXI, my Managers have been so impressive and have shown me professional habits that I will never forget. Sometimes, the ones that I found the most difficult to work with at first ended up giving me the most important lessons that help me to achieve my targets!