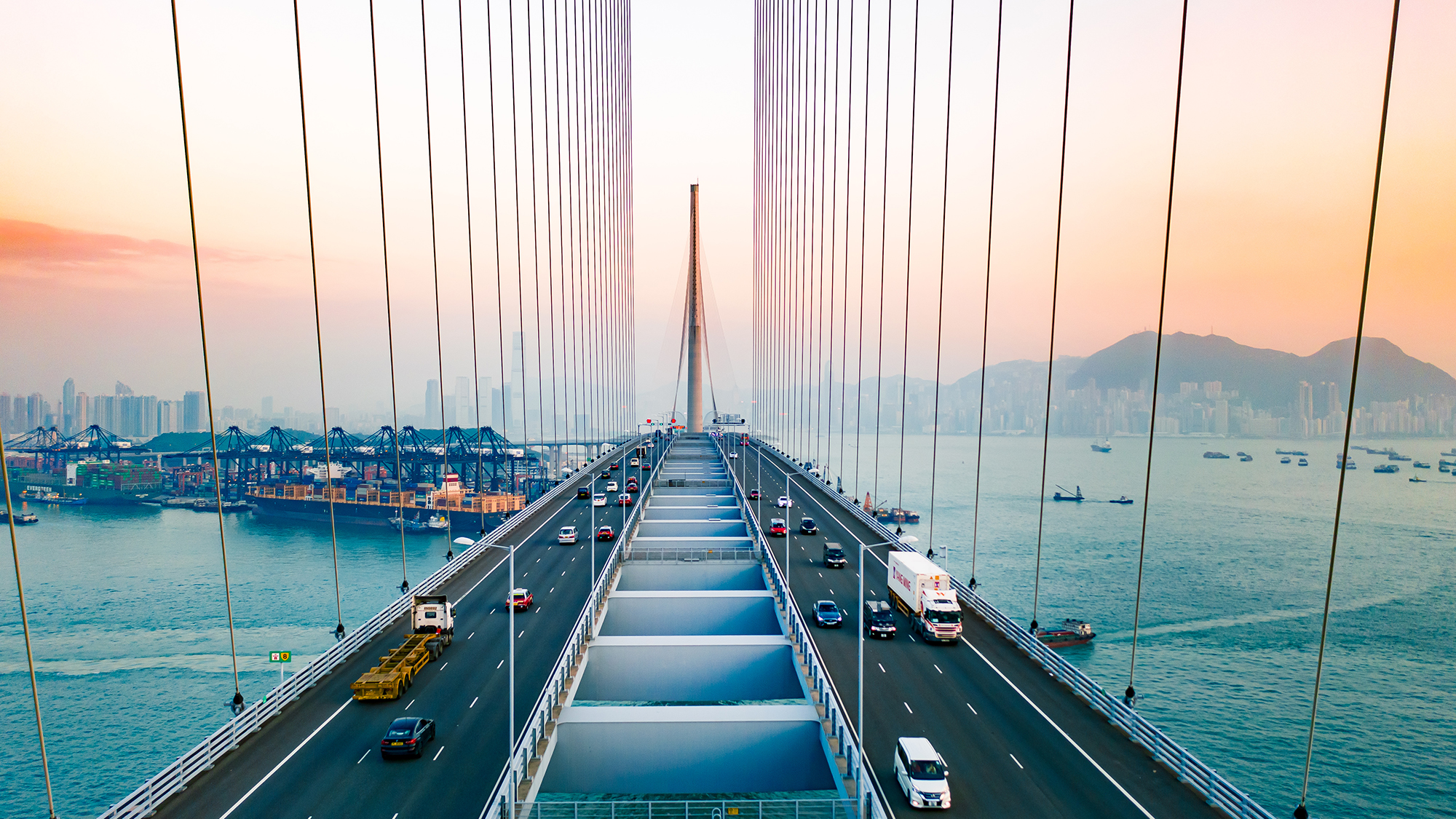 China was hit hard by the economic impact of COVID-19, but has shown the world how it's possible to bounce back from a global pandemic. In this interview, Ronnie Xu, Head of Greater China at MSX, shares some valuable insight into the effects of COVID-19 on the automotive industry in China, and how manufacturers are recovering from the outbreak.
"I believe that digitalization will have an impact on purchasing behavior in China, but these new channels will run in parallel to existing marketing efforts, providing new ways for OEMs to interact with their consumers."
What were the initial effects of COVID-19 in China?
While many areas in China experienced some limitations relating to social interaction and travel, the lockdown was limited to Wuhan City and the Hubei Province from late January until early April. Citizens of China were assigned a health status in the form of a color code. The system, launched to people via an app, helped the government track health and movement throughout the country.
Any travel between cities required a 14-day isolation period for anyone with a red health status, and in most instances travelers had to cover the expense. A lot of travel was postponed until May when some controls were lifted and businesses could return to normal. The most impacted industries were transportation, restaurants, and cinemas, as well as manufacturers producing exports.
What impact did COVID-19 have on the automotive industry?
There are five core automotive production locations in China. Hubei is one of these. It's a major producer and exporter of automotive vehicles and parts, so lockdown and travel restrictions blocked the supply chain. Although production resumed in the other four locations fairly quickly, the restrictions here made it almost impossible for factories to acquire automotive parts from Hubei suppliers, meaning there was a period of two to three months when manufacturers were unable to resume their normal levels of production.
However, as Hubei began to recover from the pandemic, we started to see improvements in production and distribution of automotive vehicles and parts, with production volumes almost back to the same level as it was at the same time in 2019.
How did the blocked supply chain affect the global automotive industry?
Supplies are returning to normal now, but between January and April, the lockdown of Wuhan City and the Hubei Province significantly affected the volume of wholesale parts the region was able to supply. The transportation bans between countries, many of which are still in place today, also severely restricted the export of parts, with a knock-on effect on production levels around the world.
Has the automotive industry managed to sustain its employment levels?
There has been a lot of downsizing in every industry, including automotive. China has seen around a 10% reduction in vehicle sales compared to the same time last year. So, with revenue falling, many manufacturers have been forced to reduce spend, and consequently reduce headcount.
China's passenger vehicle market – sales outlook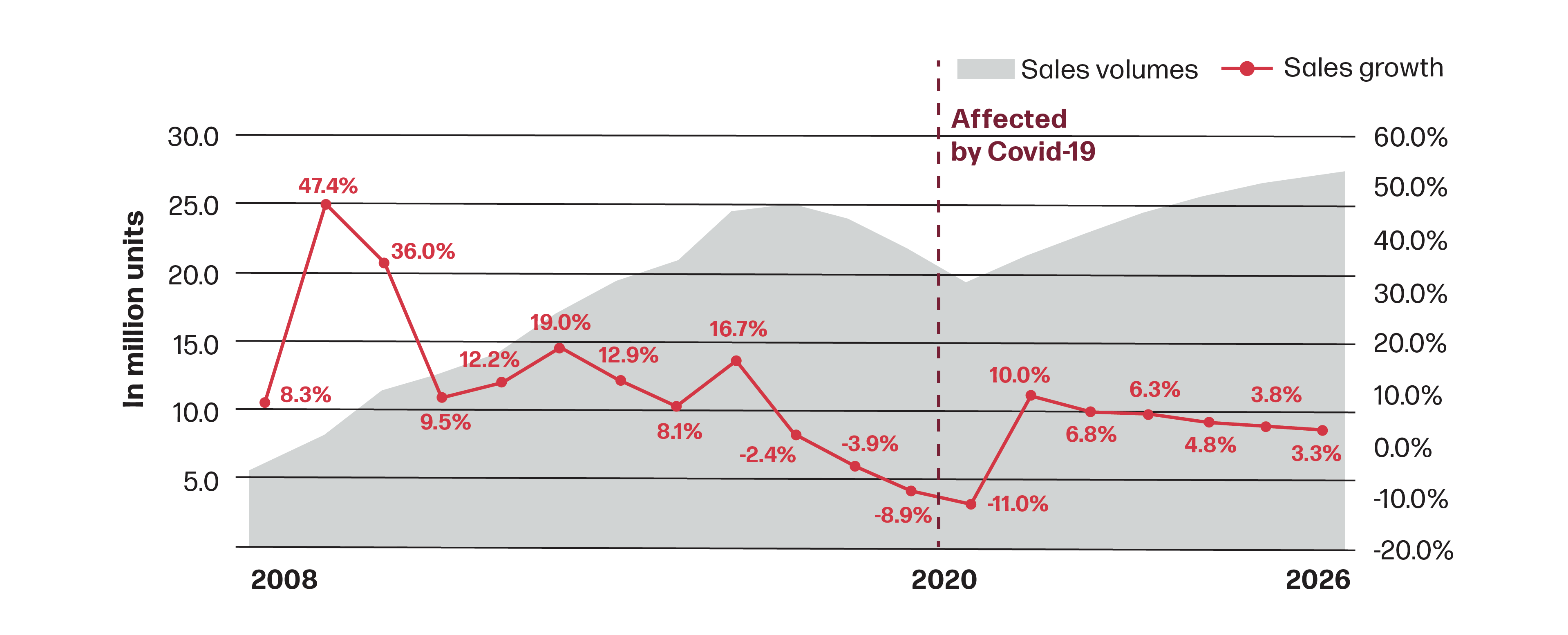 Source: LMC automotive China update coronavirus impact on auto industry
How do you think that COVID-19 has changed the automotive industry?
In the height of the pandemic in China, social restrictions meant that a limited number of people were allowed into dealerships. Fortunately, dealerships resumed work in February and March, but OEMs still had to accelerate the online sales activities that they had been planning for some time. With consumer behaviors changing, the need to complete parts of a buying journey online are unlikely to change. However, some face-to-face interactions will remain. Customers still want to experience the car, to touch it and look at it, and take it on a test drive. I believe that digitalization will have an impact on purchasing behavior in China, but these new channels will run in parallel to existing marketing efforts, providing new ways for OEMs to interact with their consumers.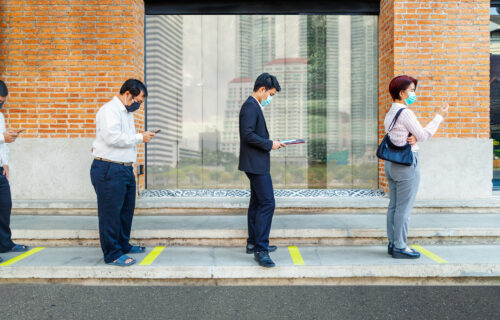 In some markets, COVID-19 has caused evolving mobility solutions, such as electric vehicles (EVs) and autonomous vehicles, to gain or lose strength. What has the impact been in China?
When EVs broke into the market in China they were mainly sold online. That's become normal now so we haven't seen a significant impact on the direction of EV sales. As for autonomous vehicles, they are still in a tentative phase in China. Autonomous driving is a technology trend that offers additional value for new models. Fully autonomous vehicles may not be feasible in China for some time due to people's behavior on the road. The infrastructure at present is so different from what's needed for fully autonomous vehicles to operate successfully.
What needs to be done to aid recovery in the region? Is the government offering any support?
The government provides a lot of support to the automotive industry in China. It also offers benefits to consumers to encourage them to trade in their vehicles for more environmentally friendly forms of transport to reduce emissions. The government offers subsidies on the purchase of EVs, a policy which was due to be canceled this year, however due to COVID, these subsidies have been extended, which benefits both the consumer and the manufacturers.
"COVID-19 has impacted my personal situation in that…"
Here we take a look at ways in which customer behavior has been affected in the face of COVID-19.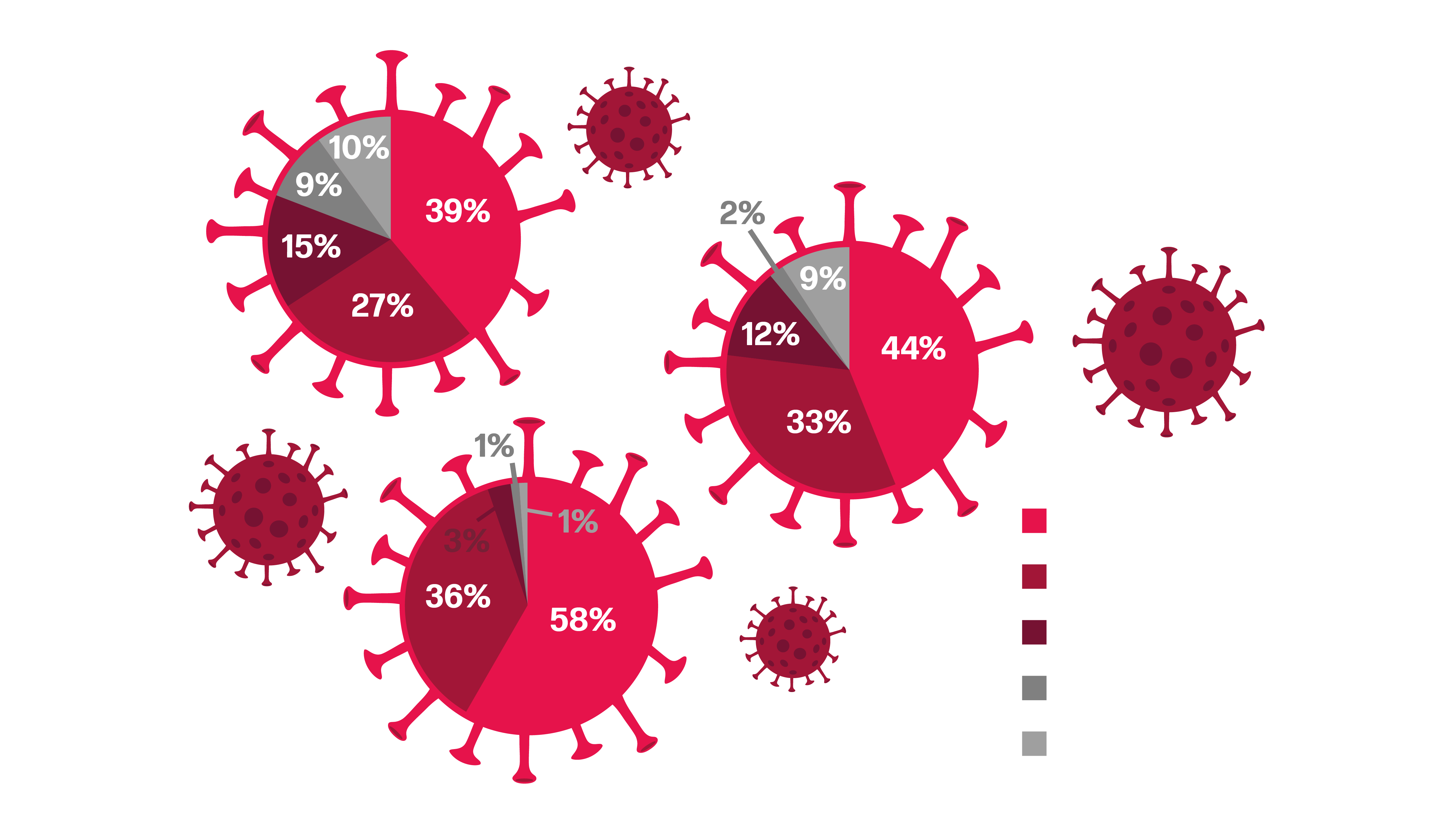 Source: Berylls Stragety Advisors
What other changes do you expect to see within the industry as a direct result of lockdown?
I think COVID-19 has made dealers rethink their business strategies and look at ways to improve the customer experience, especially around aftersales, as they saw a significant reduction in workshop traffic when the pandemic hit. This is slowly returning to normal, however dealers still have their fixed costs, and so they need to think of ways to improve performance and increase profits.
COVID-19 has forced OEMs to rethink the value of digitalization, which can really help them increase sales, network coverage and customer engagement to help improve brand awareness and overall customer experience. They have had to think about their retail strategies, introducing digital technologies such as virtual showrooms, artificial intelligence, data, analytics and reporting to support every area of the business and help improve their operations. Digital technologies can also help OEMs manage internal processes like warranty handling, and tools such as ecommerce platforms can support parts sales.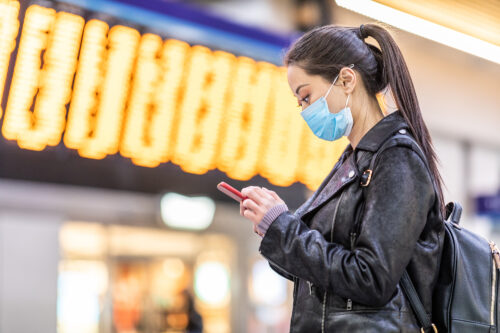 What do manufacturers need to do to get back on their feet? Where should they be investing?
Fortunately, between April and June, China saw a huge rebound in vehicle production and sales, and vehicle exports reached almost 2.2 million units in August, an 11.6% increase YoY. This recovery is driven by improving car-buyer sentiment and improved new energy vehicle (NEV) policies announced by the government in June. But with the possibility of a second wave of the virus still looming, there is a chance that this boost in sales will flatten and automotive sales will plateau.
Manufacturers need to focus on ways to maintain these levels while limiting face-to-face interactions with their consumers. There are many digital platforms available to support this – video marketing and social media marketing. It seems life in China has almost returned to normal, with the exception of wearing a face covering in public places. With strict controls in place, China was able to recover very quickly.
About the Author:
Ronnie Xu
Head of Greater China
Ronnie Xu joined MSX in February 2020 as Head of Greater China. She has been working on ICT and enterprise applications in manufacturing and automotive industries for 20 years, engaging in business development, sales and operations. In her previous role as Regional Executive, Ronnie was responsible for providing dealer solutions, IT services and system integration for automotive retailers, independent aftermarkets, OEMs and dealer groups. She can be reached on rxu@msxi.com.