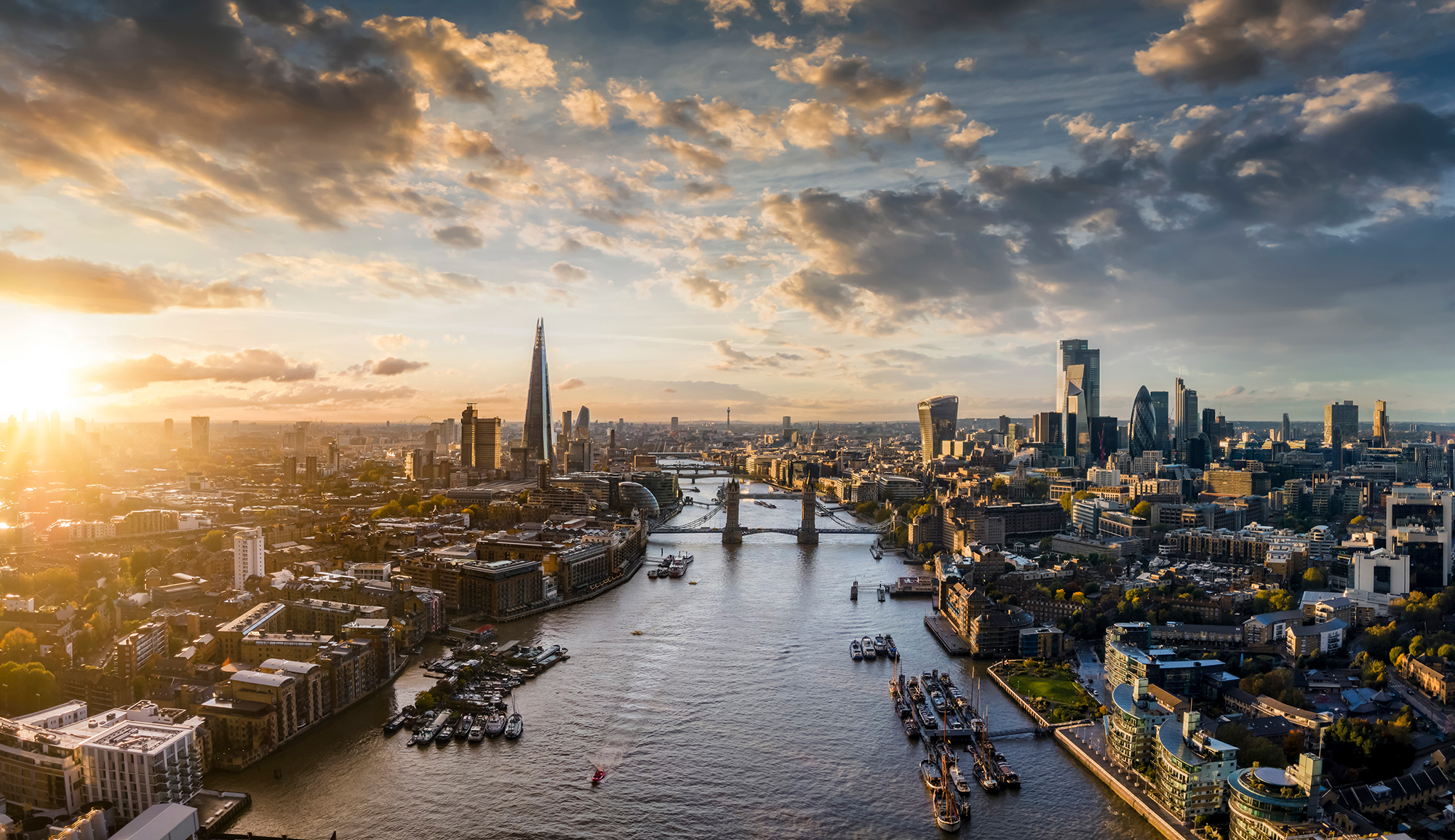 From Brexit to COVID-19: How is the UK automotive industry adapting?

The automotive industry is enduring one of the most turbulent periods in recent history, disrupted by digitalization, the emergence of autonomous, connected and electric vehicles (EVs), looming CO2 emissions deadlines and COVID-19. In this article, Paul Dyer, UK Operations Director, MSX International, discusses how the UK market is grappling with these challenges alongside the implications of the UK's decision to leave the EU.
"If the pandemic hadn't occurred, it may have taken a further two years or more for the industry to achieve the levels of digitalization it has reached today."
What are the main issues affecting the UK automotive industry today?
Both COVID-19 and Brexit have exposed the complexity of global supply chains, and like most industries, the UK automotive market has experienced supply delays. But the pandemic has created a more specific problem. A reduction in vehicle production at the start of the pandemic prompted semiconductor suppliers to target manufacturers of phones, games consoles and computers. Now that vehicle production volumes are growing, manufacturers are struggling to acquire enough critical components. According to Autocar, the shortage has affected the production plans of almost every car manufacturer.
The social restrictions imposed by COVID-19 have also led to delays in production and masked the true impact of Brexit on the UK car industry. But factory closures have given suppliers an opportunity to catch up, while manufacturers have developed greater resilience by exploring alternative sourcing strategies throughout the crisis. Because of this, it's possible the UK industry has experienced a smoother flow of goods than it might have done had Brexit been the sole challenge.
How has the pandemic influenced the move towards digitalization?
Manufacturers have explored options to digitalize the customer journey for many years, but until the pandemic forced consumers to stay home, there was little urgency. Until recently, many OEMs and retailers were still convinced that consumers preferred traditional ways of purchasing vehicles. If the pandemic hadn't occurred, it may have taken a further two years or more for the industry to achieve the levels of digitalization it has reached today.
The challenges of COVID-19 have been instrumental in the UK industry's digital transformation. But the benefits of digitalization to consumers are indisputable, and most businesses now accept that the new operational practices are likely to continue when the pandemic ends and investments in technology are fundamental to the industry's survival.
Factors influencing the UK automotive industry
4% drop in YOY sales of new and used cars since 2017.
Ridership back to pre-COVID-19 level by May 2020.
~71% of GDP in the UK is accounted for by service sector.
21% of workforce exclusively working from home.
Cultural mindset of owning cars
85% of people commute to work by car.
51% of Londoners considered moving out of the city in April 2020.
5,700 people per square km in Tier 1 cities.
9.8% shrinkage in GDP due toCOVID-19 in 2020.
Public transport landscape
50% of people in London use public transport.
How can digitalization improve customer services?
Online services are giving retailers an opportunity to eliminate antiquated sales processes for good. Research shows that consumers usually prefer to see a vehicle in person before buying it. But customer satisfaction studies also show that people buying cars in dealerships don't like the fact that the purchase takes a long time. As the UK moves out of lockdown, retailers may choose to offer a blended approach to the sale, which enables the customer to experience the vehicle presentation in person but arrange the more time-consuming parts of the buying journey – such as negotiations, finance approvals or lease agreements – online.
However, for this omni-channel approach to work, the physical exchange in the dealership must be worthwhile. A sterile customer experience could alienate buyers and encourage them to spend their money where they can complete all parts of the transaction online.
Today's consumers are also more informed. They have carried out a significant amount of research online, checked prices at multiple vendors, and may even know more about a vehicle than the salesperson. It is vital retailers are prepared for this and can add greater value to these interactions through richer, more engaging experiences.
How will social anxiety be reversed?
The automotive industry will need to pay close attention to the way customers respond to the easing of lockdown restrictions in the UK. At this stage, it's difficult to define the 'new normal' or predict the rate at which consumers will return to physical retail environments. People may apply levels of risk to different areas of their lives, perhaps choosing to see family and friends in person but staying away from environments where they may be in contact with strangers. Whatever happens, retailers will need to re-evaluate their scripted sales journeys, and when a customer makes time to visit a dealership in person, respect their need for social distancing and devote effort to their experience.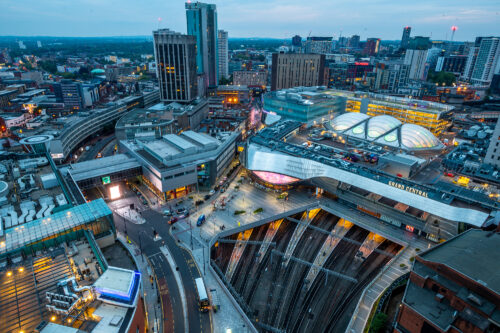 Customer preferences at key stages of purchase journey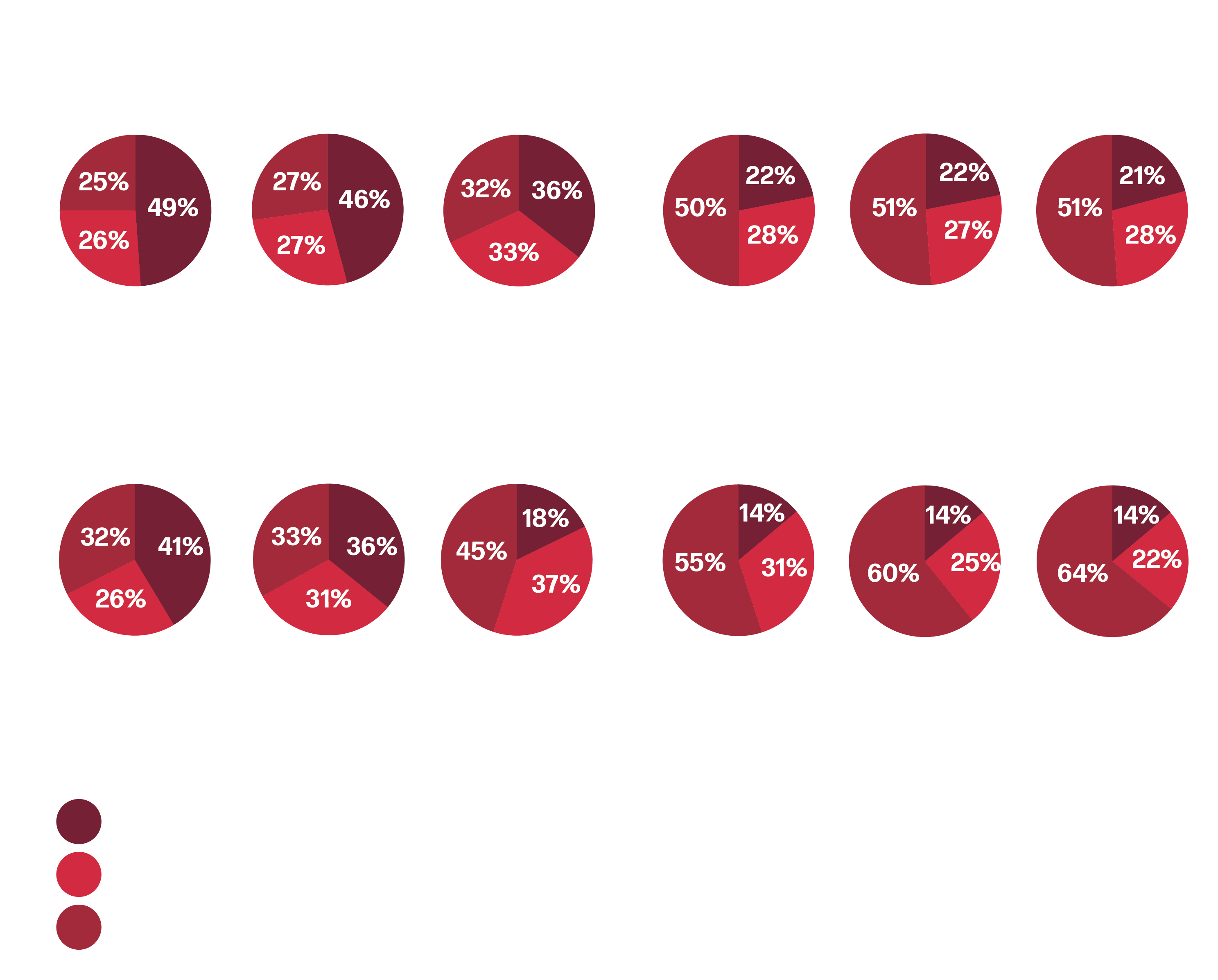 Why is convenience becoming so important?
Customer experiences of buying other goods online has set the bar high when it comes to convenience. Even within the used car business, retailers are facing fierce competition from online car sellers such as Cinch that can help customers find their ideal vehicle, deliver it to their door in a matter of days, and offer assurances and guarantees to win their confidence. Services such as these not only remove financial and health risks from a purchase, but also eliminate the need for a physical location.
With more consumers staying home, retailers must enrich the messages they convey and enhance the quality of time spent engaging with customers. Online communications technology within the industry is moving beyond the simple video call, with businesses now investing in studio setups and green screen technology to help the customer at home visualize the product within a retail setting.
How will new technologies support training in the UK?
New technologies are also key to training across automotive businesses. Manufacturers are bringing product coaches on board to help employees learn how to get the most from new sales tools or demonstrate new vehicle technology. Many UK organizations are using green screen technology to deliver information in ways that are far richer than traditional, faceless slideshow presentations. Coaches can present or run role plays in familiar, branded retail settings. Gamification can be added to help bring coaching situations to life, enabling the employee to interact within the learning environment.
During the last 12 months, furloughed staff and the closure of learning facilities and academies have created a training backlog, forcing manufacturers to turn to online resources to meet requirements. As lockdowns ease, there will be too many employees to place on training courses, and virtual classrooms for such high numbers will provide a less than optimum experience.
To ease the process, some OEMs are tapping into content libraries, which include small, bite-size pieces of training and short videos of up to 10 minutes, tailored to provide learning around specific topics. In the context of a product launch, for example, a video could teach users a basic script that helps them demonstrate the features of a new vehicle to a customer. Libraries such as these allow the employee to select relevant learning at a time that is convenient to them, helping increase productivity and generate revenue.
How can automotive businesses adapt to survive?
Brexit and COVID-19 are forcing manufacturers to change the way they interact with retailers and look for more efficient commercial models. Unlike Europe, which often has small or family-run dealer groups, the UK has larger groups that look after multiple franchises. In the years to come, those groups are likely to consolidate further and grow even larger.
Manufacturers are considering an agency model for dealers, paying them a set fee for selling a vehicle. It means the OEM sets the price, not the retailer, and this gives customers price transparency, removing customer negotiation from the sales process. It has taken some time for retailers to accept that UK consumers dislike having to haggle for the best deal, and this is partly why price comparison websites for new vehicles, such as Carwow, receive such positive feedback from their users.
The risk with the agency model is that if the entrepreneurial element is taken away from the retailer, the consumer journey may become sterile, encouraging customers to turn fully to online services. To sustain the value of the dealership, businesses must strike a careful balance between online and physical offerings and provide the ultimate customer experience at every stage of the buying journey.
About the Author:
Paul Dyer
UK Operations Director
Paul has fulfilled the role of UK Operations Director at MSX since 2014. He is responsible for managing operations and customer relationships, creating a successful environment for some of the most influential automotive OEMs. Paul joined MSX in 2006 as a Strategic Account Executive, using his years of industry experience to coordinate worldwide sales and operations for one of MSX's largest customers. He can be reached at pdyer@msxi-euro.com.