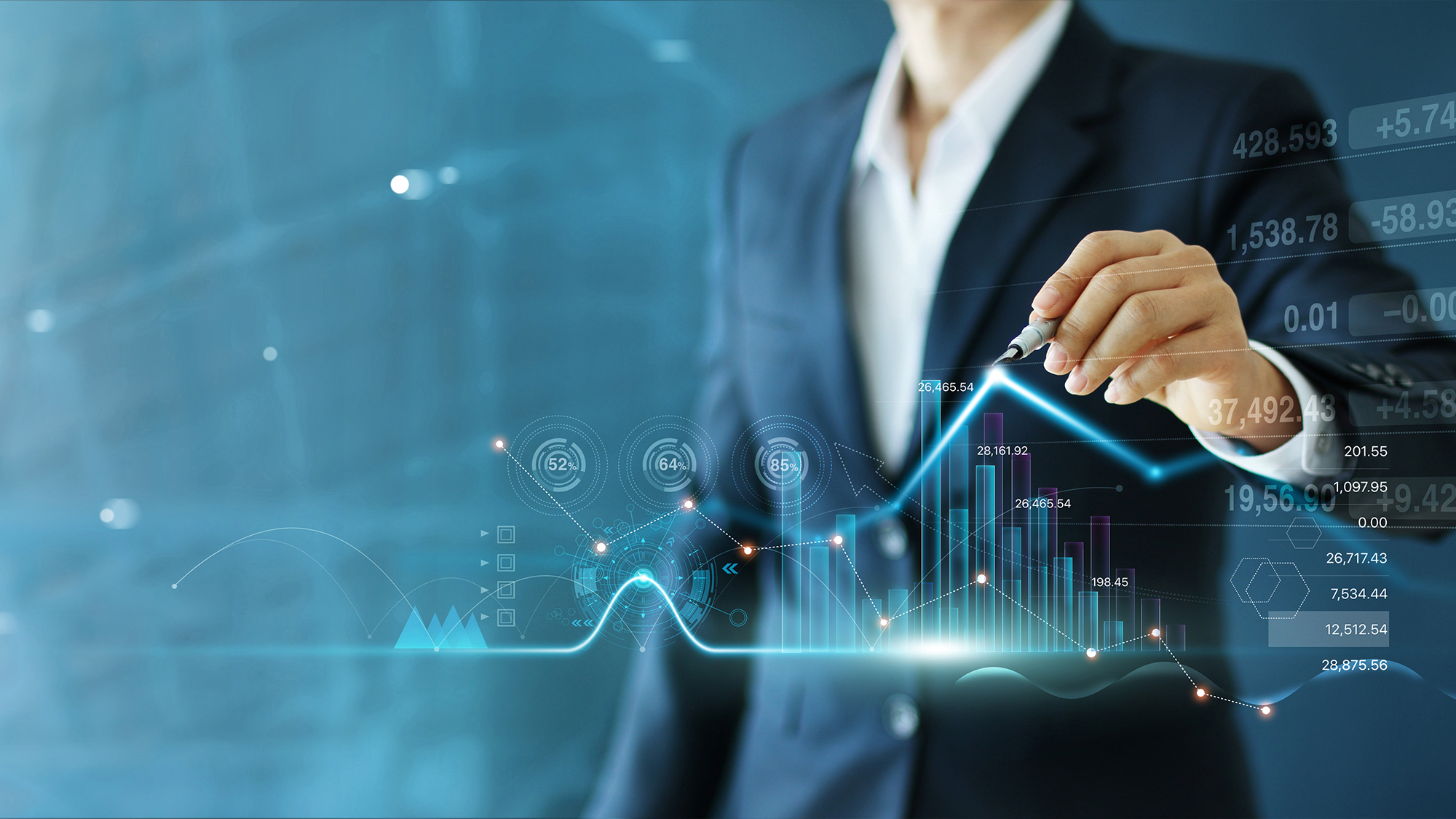 The transformative power of data in today's automotive business

COVID-19 has disrupted normal business operations for many industries. To survive, business leaders must protect their employees and customers while making informed strategic and financial decisions. And they must engage customers in new and more digitalized ways in the midst of community lockdowns and continued uncertainty.
Many businesses are redesigning existing analytics solutions or creating new ones to support these priorities. Because of their problem-solving ability and predictive competency, data and analytics tools are fast becoming essential for automotive companies to successfully recover following months of hardship.
"A successful digital transformation relies on two key elements – data and technology. Without technology it's impossible to digitalize processes, and without data, OEMs are unable to gain the insight needed to make the right decisions."
The importance of data and analytics
Large amounts of data can be collected, analyzed and reviewed to enhance results throughout the automotive industry. Exchanging information with other areas of the business can help identify opportunities that allow OEMs to improve their performance. Data generated from voice-of-the-customer programs can drive decisions during the product development phase, while connected vehicles allow service departments to make predictions, improve the customer journey and tailor offers for individual customers before they bring their vehicles in for maintenance work.
According to Gartner, by 2025, there will be nearly 700 million connected vehicles on the road globally, generating about 10 exabytes of data per month. With the help of increased in-vehicle technology and the new data it generates, OEMs will be able to create more personalized, contactless and convenient experiences for their customers.
By merging all available data sets, OEMs are better informed and able to make the best decisions that prepare them for, and protect them in, the future.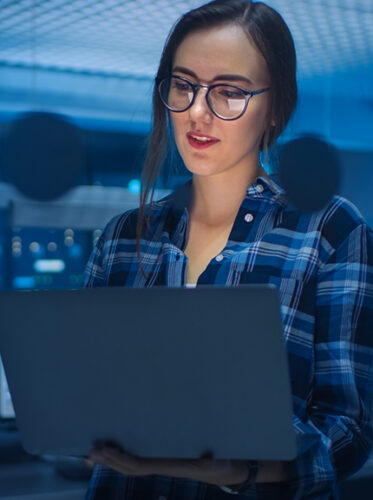 Use data analytics to develop your framework and scenario planning for the future

Using external data to improve performance
Most of the data currently used to make decisions in the automotive industry derives from the internal environments that measure volumes, time, quality (not related to vehicles) and productivity, especially when looking to the distribution chain and dealer network. But it's essential that businesses invest in ways to improve these capabilities by also including data from external environments, such as economic and social factors, customer behavior and competitor information, to drive strategic change within the business.
2020 has seen unprecedented social, cultural and economic disruption that may result in long-term consequences for communities and businesses worldwide. By analyzing these global risks, OEMs can accommodate contingency plans into their business strategies to strengthen their operations.
Keeping customers loyal is a constant challenge for OEMs. Even beyond the intial purchase, OEMs and their dealer networks must continually compete for repeat business by pre-empting customers' needs and by delivering more targeted marketing campaigns. Happy customers will keep coming back, securing a more stable revenue and helping the business accurately predict its service capacity and financial outcomes. Through data, manufacturers gain a better understanding of their customers' needs and online presence, and can identify potential leads earlier.
They can see how the customer is interacting with their organization in greater detail, such as how a customer journey is split between online and offline platforms. Data provides the OEM with the insight needed to tailor discounts, showcase specific product options, offer valet or servicing or provide the right upgrade options.
Competitor analysis is also of huge value to OEMs. Having a clear understanding of competitors' products, pricing and development initiatives can help them develop strategies that create competitive advantage in future. It can also help manufacturers better understand customer behavior and provide them with a closer view of their competitors' strategies, allowing them to tweak their approach accordingly, winning back lost customers and adding new ones.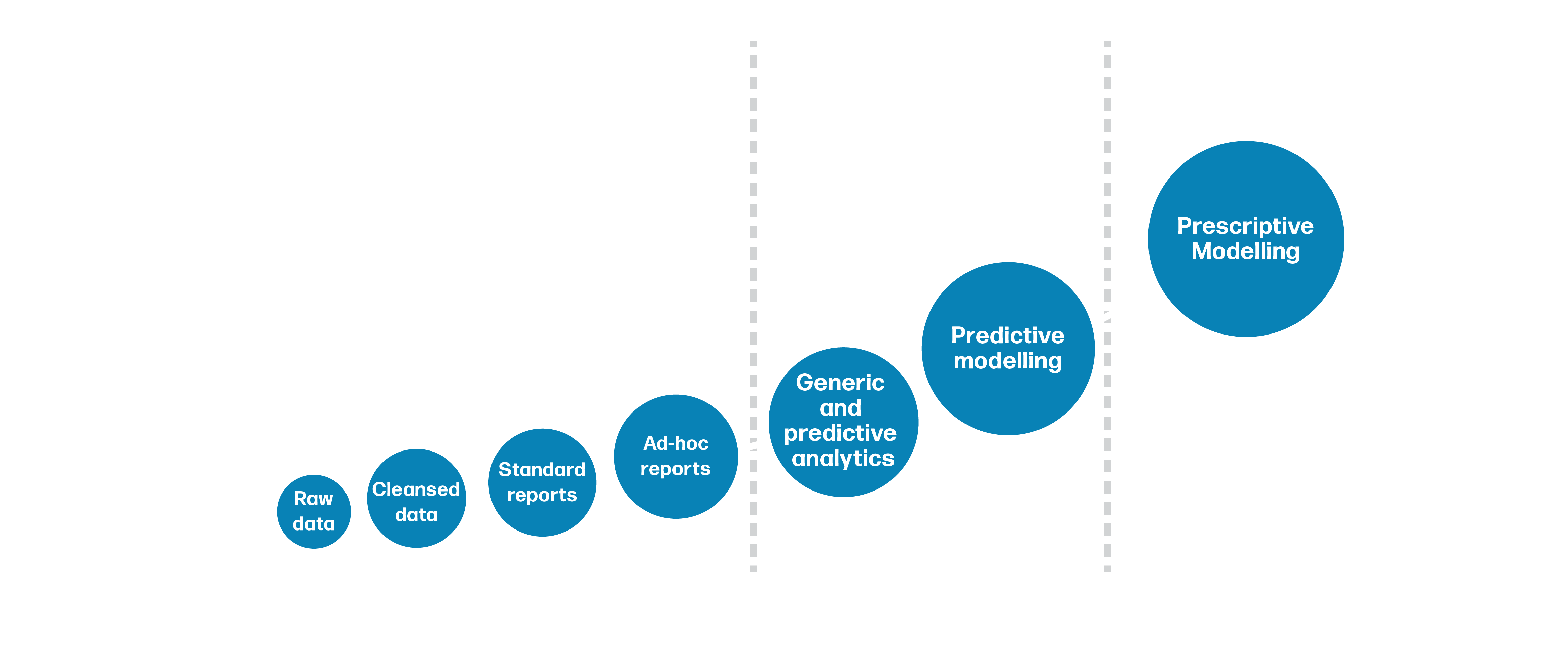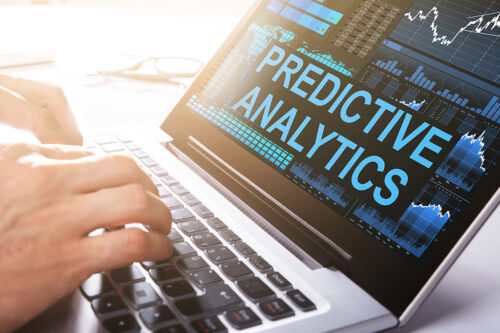 The key to a successful digital transformation
The automotive industry is changing so fast that traditional business models no longer fit. Manufacturers are developing new, digitalized business models that drive efficiencies, cut operating costs and develop new revenue streams.
A successful digital transformation relies on two key elements – data and technology. Without technology it's impossible to digitalize processes, and without data, OEMs are unable to gain the insight needed to make the right decisions.
Data is a valuable resource, and the volume of data held by an organization makes it difficult to manage. Effective data management makes it easy for companies to respond quickly, efficiently and appropriately to the world around them. It also helps ensure information stays secure and protects against accidental or malicious loss and damage.
Data strategy and operating model
Data and analytics can be used throughout the organization in many ways – as a service, such as for managing stock levels or workshop capacity, an enabler, allowing targeted marketing campaigns, or as a business driver, to test assumptions that guide the business forward. Having clearly defined objectives for investing in data and analytics helps businesses create an effective data strategy and data operating model and allows OEMs to leverage their data to identify new opportunities.
The data strategy must have clearly defined goals that support the overall value proposition, and should create common ground between stakeholders, so that everyone has the same expectations in terms of what they are delivering and supporting.
Unlocking the value of data
Being able to accurately interpret the data and visualize it in a useful way is also part of the data management process. Having the right data is paramount, but to understand it, companies need to invest in data analysts and digital tools to produce valuable insight for decision making.
Business success relies on the ability to make the right decisions under pressure. Data analysis is categorized into three areas of focus – descriptive analytics, which uses historical data to understand business performance; predictive analytics, which identifies patterns and trends, helping forecast future developments; and prescriptive analytics which helps determine the best solution or outcome based on known parameters. These three types of data analysis are used by data and analytics specialists to produce reports that provide valuable insight, and offers them the tools to help analyze evidence, gauge performance, test assumptions and make informed decisions.
The value of information is only as good as its source. Without a data management system in place, decision makers across the organization could be analyzing different numbers to make decisions that will affect the company, resulting in poor or inaccurate conclusions. Data entry errors, conclusion errors and processing inefficiencies are all risks for companies that don't have a strong data management system and strategy.
Organizations that can make sense of their data will be in a stronger position than their competitors. A good data management and analytics strategy can help businesses achieve higher retail intelligence and increase revenue and long-term customer loyalty.
About the Author:
Igor Dimitri
BPO Operations Director, Europe
Igor Dimitri, BPO Operations Director for Europe at MSX International, is a leading automotive retail expert. Igor has more than 15 years' hands-on experience helping NSCs improve their dealer networks' business performance and helping OEMs improve efficiency through business process outsourcing, analytics and insight solutions. Igor holds a Bachelor's Degree in Aerospace Engineering and post graduate qualifications in management. Before joining MSX, he worked in different management positions in marketing, sales and customer care for B2B and B2C in ICT, banking and financial services, and the service and consulting markets. He can be reached at idimitri@msxi-euro.com.