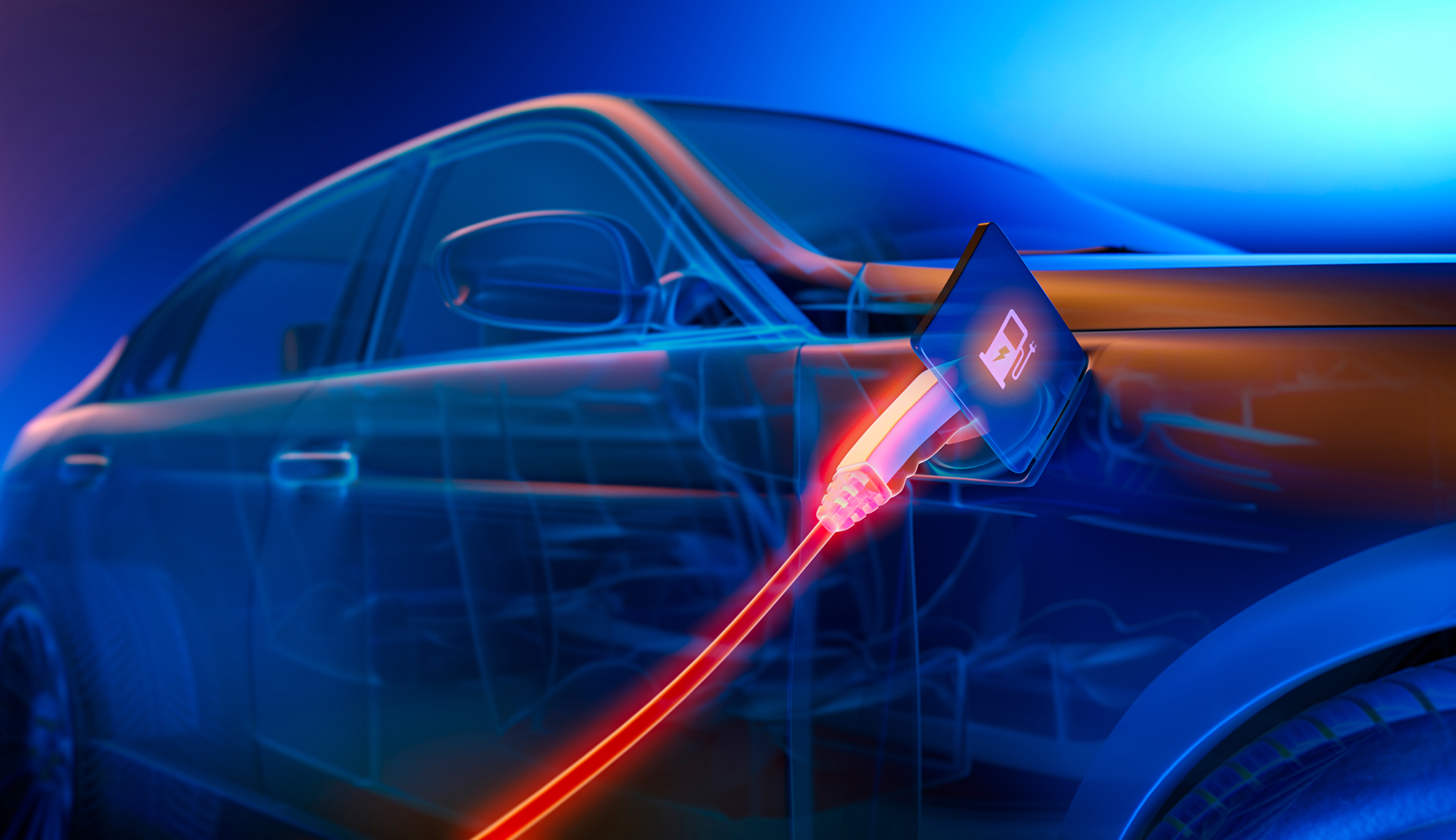 From extraordinary to everyday: The journey to mainstream EVs

Amidst a digital revolution, the popularity of electric vehicles (EVs) has grown significantly, propelled by environmental concerns and technological advances. But as the industry begins adapting its vehicles in response to customer concerns, are businesses ready for the inevitable wave of demand?
According to data published by EV-volumes.com, global EV sales grew by 43% in 2020, reaching over 3.2 million units. Those figures reached 1.4 million in Europe alone – an increase of 137% versus 2019.
With global demand bolstering the EV market, the implementation of future-proof solutions is the only option for OEMs if they want to remain competitive. There are a number of factors putting pressure on traditional retail models, and with many existing processes already becoming redundant, manufacturers must implement strategies designed around digitalized solutions across all areas of the business.
"Connected cars and system integration will increase the availability of data, enabling OEMs to operate more efficiently and make more informed decisions."
Technological advances and digitalization
Technological advances and digital innovation within the automotive industry have made EVs a much more viable source of mobility for consumers, with improved battery life and more widespread charging points helping to combat customer concerns and pique their interest. And with manufacturing costs rapidly declining, more organizations are able to improve their offerings.
This acceleration means that the automotive industry is fast becoming highly innovative, capturing the interest of global OEMs and leading tech brands alike. Electrification within the industry presents a huge opportunity for new players to infiltrate the market and become direct competitors.
In addition to their clear technological advantages, the likes of Apple and Amazon are already offering a fully online retail experience and have the skills and expertise in place to support it. For OEMs to remain competitive, they must strategically transform their retail platforms and integrate third-party software into their vehicles to offer the connected experience that consumers have come to expect. Connected cars and system integration will increase the availability of data, enabling OEMs to operate more efficiently, make more informed decisions and target prospective customers in new ways.
Agency retail model: Impact on automotive players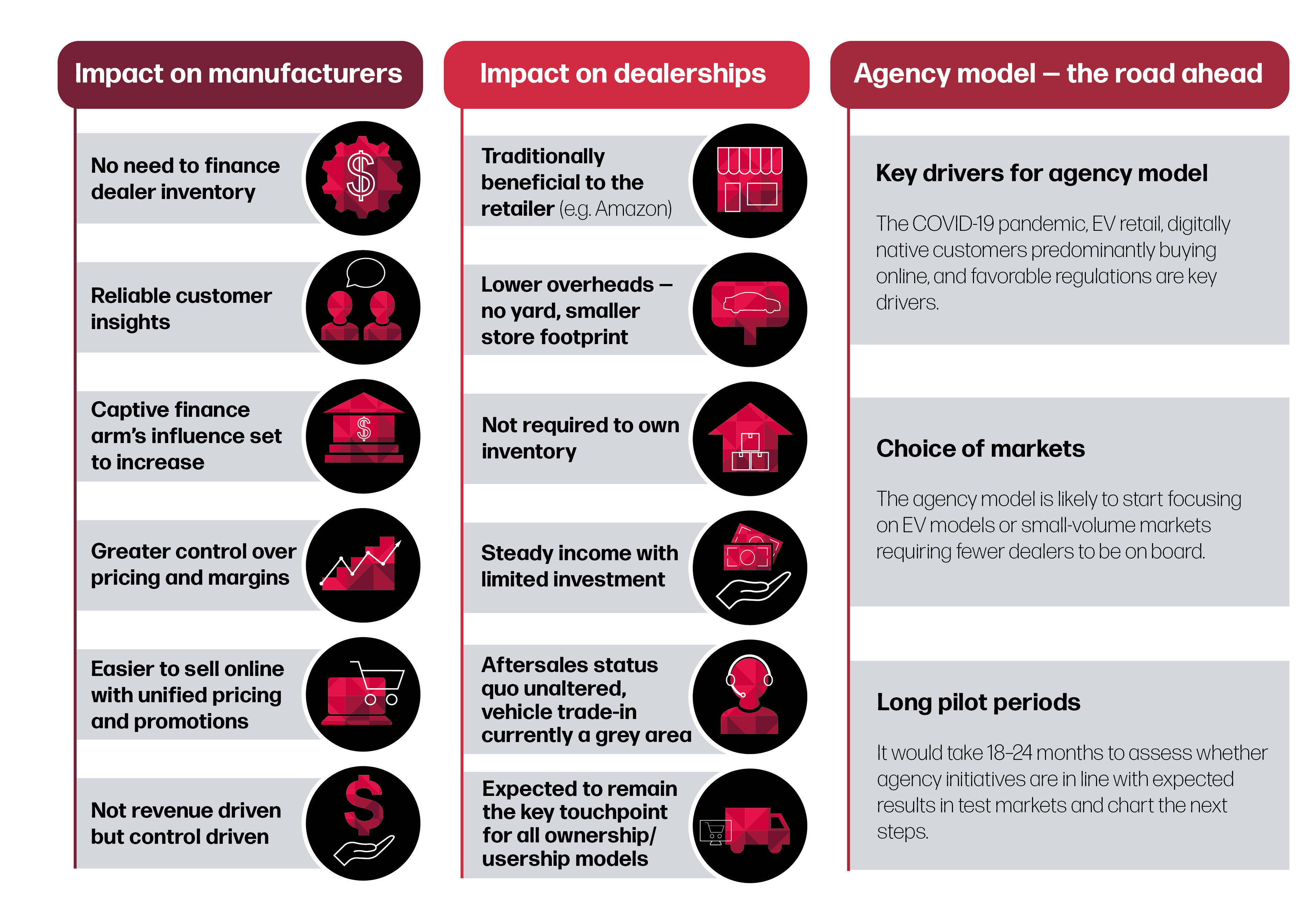 Environmental factors and government regulations
The Intergovernmental Panel on Climate Change (IPCC) has advised that limiting global warming to 1.5 degrees Celsius is enough to stave off the worst impacts of climate change and achieve net-zero emissions by 2050. But to reach these targets, businesses must take action to combat climate change now, and with more rigorous emissions targets imminent, EV growth is looking strong. But both the demand and the need for EVs places huge pressure on manufacturers to speed up development. According to a report from Transport & Environment, manufacturers must be selling only EVs by the early 2030s to reach these emissions targets.
Transforming automotive operations
With environmental pressures forcing the automotive industry to be reactive for the first time in decades, many businesses will look at collaborating with specialized organizations to gain the support they need to adapt their products and services. But this increases the complexity of their business models and OEMs must ensure they have created the foundations for this new retail ecosystem without disrupting everyday business.
Traditional ICE vehicles will, for now, continue to play a large part in the market, and their maintenance requirements must be supported. OEMs will have to be strategic in their transformation to navigate this period of running separate business streams in parallel, orchestrating an entirely new retail ecosystem to support multiple distribution channels and third parties whilst maintaining their current business.
OEMs will need to invest in technical training to ensure dealership technicians can service and repair EVs, and prepare their workforces with the new skills and competencies required to manage and analyze the data being generated by connected vehicles. In essence, the market will become even more competitive, with transferable skills needed across all areas of business.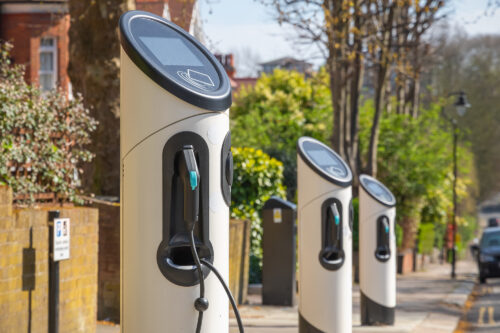 Automotive stakeholders looking for new retail tools and formats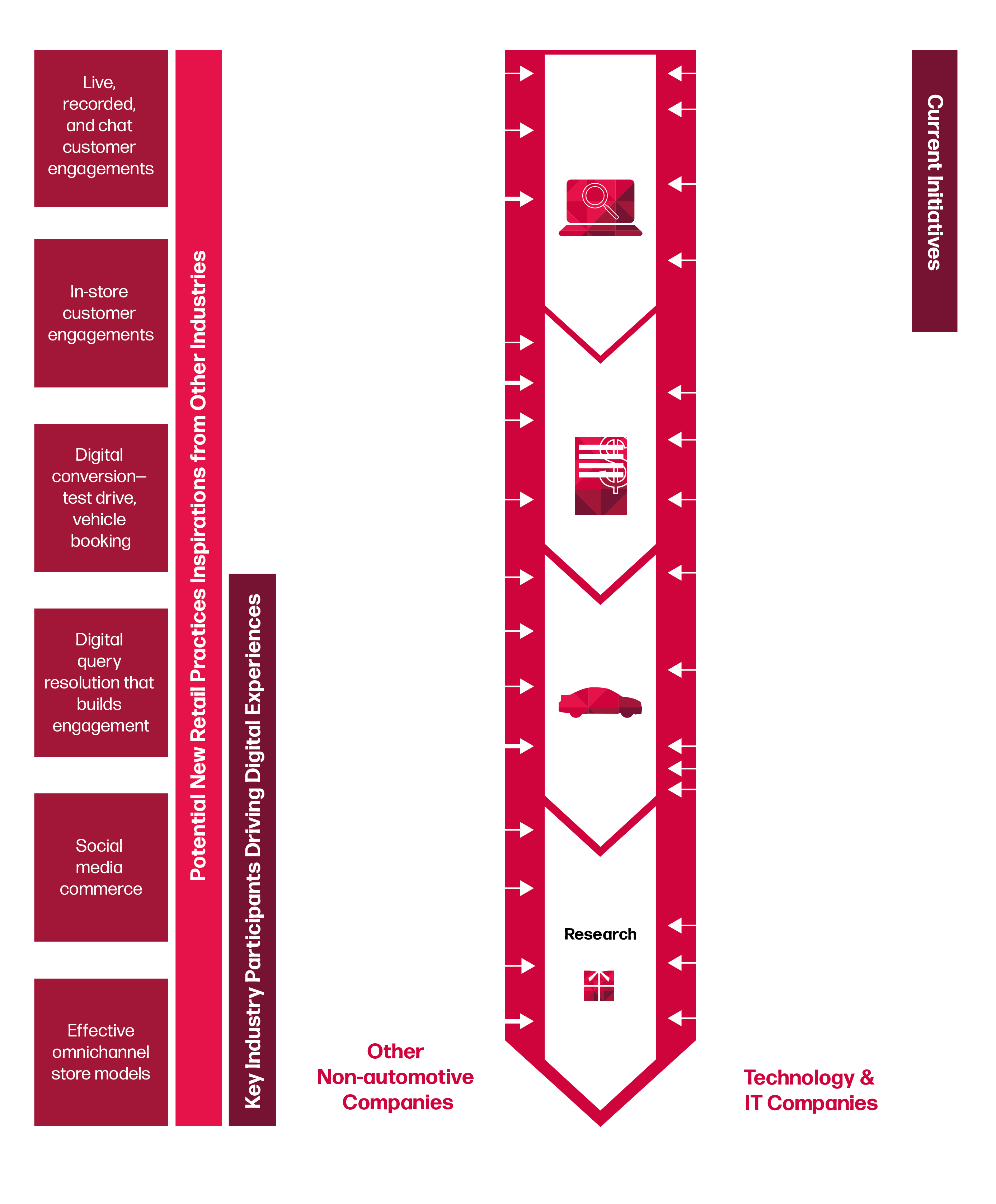 Customer expectations and influences
A 2020 study by Castrol, Accelerating the EVolution, identifies the three 'tipping points' to accelerate the adoption of mainstream EVs. They are a price point of US$36,000, a charge time of 31 minutes and a range of 469 kilometers. Its research reveals that meeting these tipping points presents a US$376 billion opportunity for annual EV sales across eight of the world's most influential EV markets by 2025.
But in addition to meeting these targets, manufacturers must also adapt their business models to accommodate changing customer expectations, driven by the high retail standards set by leading e-commerce platforms. Consumers have come to expect more from their buying journeys, from greater convenience to integrated, customized experiences. And these demands are starting to influence the breadth of products and services offered by OEMs.
To meet these customer expectations, and with increased digitalization throughout the retail journey, OEMs are looking to introduce online services in line with their increasing EV offerings that target the customer directly, transforming the role of the traditional dealership significantly. While OEMs may still rely on their retail networks to push their vehicles into the market, they will have to adopt a very different retail model to secure their retailers' future.
Improved infrastructure
The rollout of charging points must speed up to accommodate the growing number of EVs expected on the roads, putting pressure on traditional fuel companies to offer alternative fueling options. Renewable energy infrastructure, such as wind turbines and solar panels, which are currently being installed throughout Europe, are boosting EV sales. Experts at Transport & Environment predict they could also help see four times less CO2 by 2030.
Many traditional fuel suppliers are investing in new technology strategies and are looking at combined fuel and electrical energy-providing opportunities. To maximize their footprint without irretrievable investment, fuel suppliers and electrical energy suppliers are working together, and we are starting to see more charging points on fuel station forecourts. OEMs and energy suppliers must now work together to formulate new, fast-charging options to reduce charge time considerably.
The future is now
The role of the traditional vehicle is shifting away from the basic need for mobility. As vehicles start to offer more connectivity, more services and more convenience to the customer, their primary purpose could change, in the same way that the mobile phone now offers so much more than the ability to make a phone call.
For now, the focus is on OEMs and making sure that their offerings are contributing to this change. But this transformation is critical, and how OEMs adapt their businesses will secure their place in the industry's future. With connected vehicles, alternative mobility solutions, improved infrastructure, and a clear government commitment to reducing emissions, it is likely the transformation will happen much faster than we anticipated, and it will have major impact on the industry as a whole.
About the Author:
Rob van Rijswijk
Vice President of Business Development and Strategy
Rob van Rijswijk, Vice President of Business Development and Strategy, is responsible for key business development activities at MSX International, focusing on developing new data and analytics capabilities as well as managing MSX legacy software enablers. Prior to this role, Rob led the MSX Global Product Management team in developing and positioning the full range of MSX products and services. Rob has a deep passion for strategic innovation and he works alongside the organization's global account executives, helping them add value to a growing global client base. Rob is based in Cologne, Germany, and can be reached at rvanrijswijk@msxi-euro.com