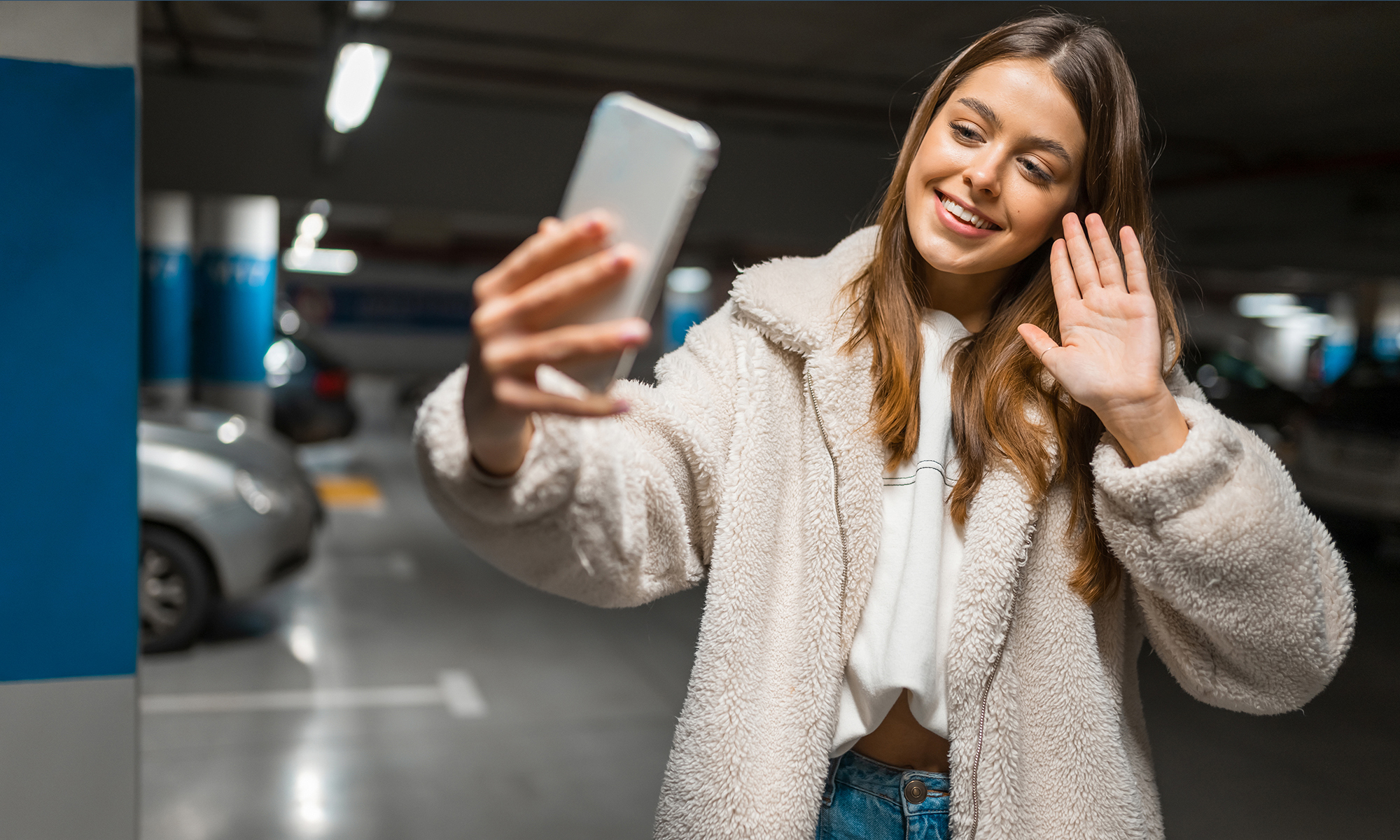 Digital customer management: How innovation puts customers at the heart of the sales cycle

In a recent podcast, Philip Junge, Head of Customer Engagement at MSX International was joined by Stefanie Senger, Executive Director at Autohaus-Gruppe Senger, and Fredrik Johnsson, Chief Strategy Officer at Whisbi, to discuss the ways in which businesses can make better choices about the technologies they choose, the way they implement them and how they engage employees in digital processes to help win customer trust and encourage sales.
This article summarizes the key industry topics discussed. You can listen to the full recording here.
"While anyone can build a simple and effective user interface for the customer, it only works if the process behind it is well defined, tested and proven to be effective."
Accelerating the introduction of digital and remote selling models
New mobility solutions and alternative powertrains are revolutionizing the automotive industry. Meanwhile, digital processes have accelerated over the last 12 months, forcing businesses to evolve their retail models in line with changing expectations.
But these changes have also increased the distances between sales teams and their potential customers. To try and bring customers closer, manufacturers have had to introduce more remote selling models that give consumers the online tools they prefer in today's climate, while maintaining the customer satisfaction they'd expect from visiting the showroom. Although customers have begun to accept that the way they engage with retailers is changing, a recent Deloitte study shows that customers still want to communicate with real people at a dealership. This is a conflict that OEMs must manage carefully.
For OEMs and their retail networks, it's more important than ever to win customer trust. Consumers want convenience and are comfortable with the online services they experience in other industries. But automotive is far less known for its personalized, end-to-end digital experiences. So how do OEMs introduce new services to cautious consumers without losing the benefits of human interaction?
Introducing technology to the customer
It's not easy for manufacturers to offer customers the same level of convenience as other industries. Buying or maintaining a vehicle is an expensive investment and customers need to experience a higher level of trust. In response, OEMs and their retail networks are gradually introducing more remote services, such as online booking and video chats – services that are familiar to consumers in other industries. However, while OEMs are making these remote services increasingly more accessible, many customers still choose a more traditional method of communication such as telephone or email.
There are several factors that affect a customer's willingness to engage with new technology solutions. Some of these remote services can seem complex to an individual who is not tech-savvy, so it falls to the dealer to offer these remote services to the customer to improve their overall experience.
Customer expectations in automotive digital retail
Of customers expect real-time availability of cars and ability to make a fixed test drive booking for a specific time slot online.
Expect fully digitized online application and confirmation process for test drives.
Expect video chat with an agent who can demonstrate a car online.
Expect financing and leasing rates generated online automatically.
Expect generation of an instant predicted offer at the planned time of the trade-in (e.g. even if they want to sell their car later).
Expect to be able to placethe order for a car online.
Expect to immediately see available stock offers that match their online car configuration.
Expect, when visiting a showroom, to provide the salesperson with a configuration code (obtained from the online configurator) so that the salesperson can seamlessly pick up their journey where they left it online.
Source: MSX Digital Readiness Assessment, n=194
Implementing new digital processes
With so many new technologies available to manufacturers, the real struggle comes when understanding how best to integrate them into their retail networks. The entire end-to-end process needs to be carefully considered. While anyone can build a simple and effective user interface for the customer, it only works if the process behind it is well defined, tested and proven to be effective.
OEMs need to focus on what's really important to their customers. With so many advanced digital solutions available, they need to be careful not to overwhelm their customers and focus on building their trust first. To do this, OEMs must rely on front-line dealer staff to introduce customers to new online solutions. If they're shown the advantages of these new processes, dealer employees are more likely to invest their time and effort making them work for their customers.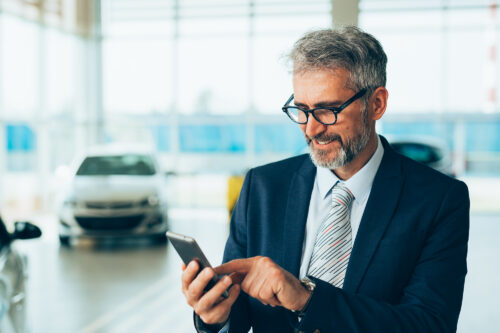 By engaging with customers in the comfort of their own homes, through digital product demonstrations or video chats, for example, OEMs can create a more personal connection. OEMs can also introduce personalized social media channels which their product experts and sales teams can use to help develop customer relationships. These features offer efficient ways to share vehicle information and open up new channels of communication that allow customers to engage with the brand whenever they want.
Although most OEMs measure success through new sales, this isn't always a true indication of high customer satisfaction. It is important that they track and measure overall performance to see whether they're meeting customer needs.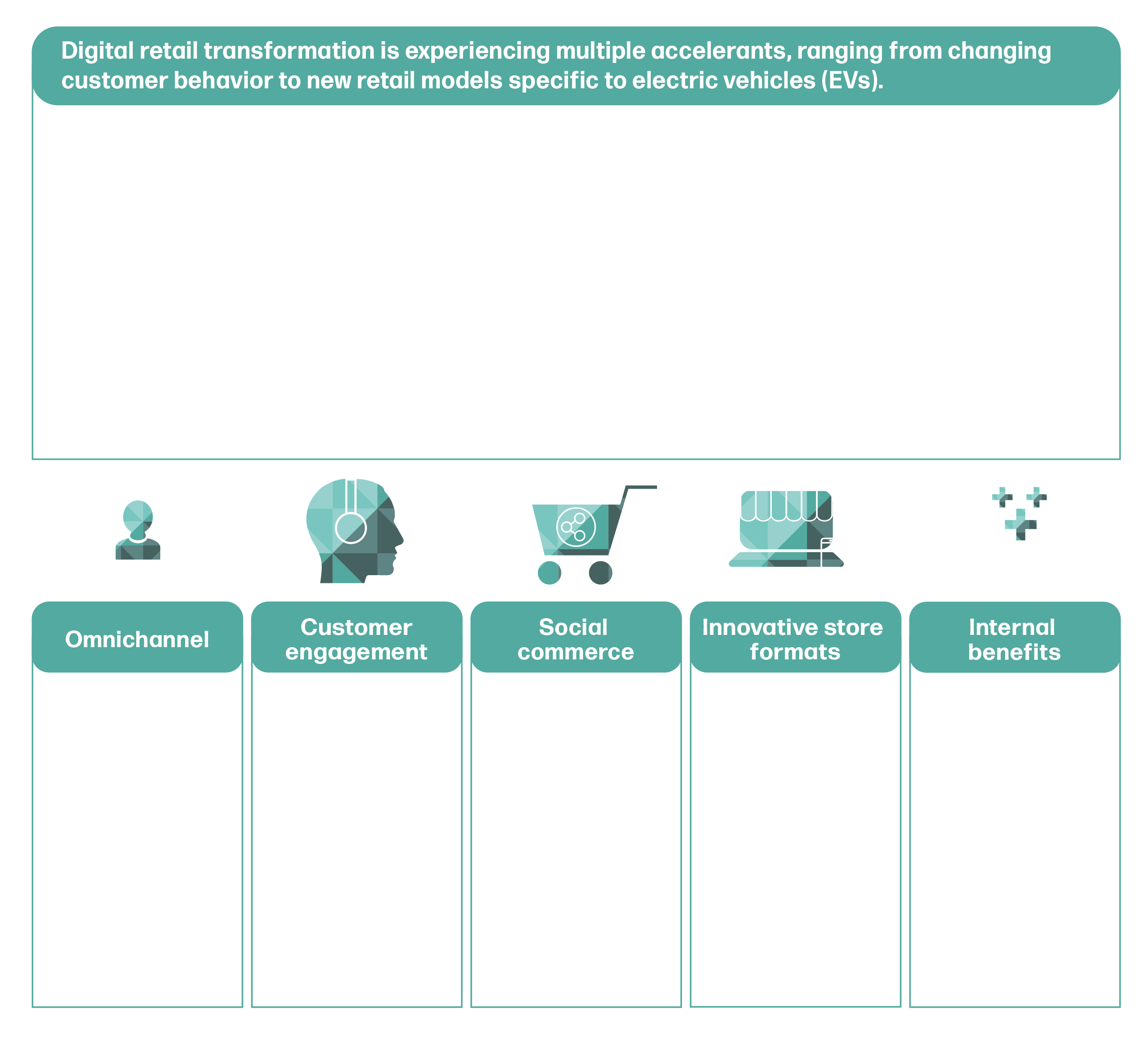 Improving trust and encouraging sales
Many customers will buy a vehicle from one retailer because they are happy with its price tag, but visit a competitor for servicing because the sales process they experienced from the retailer was not up to scratch. To secure a customer's aftersales business, dealers must build trust with the customer from the start.
Customers' retail expectations have been set by leading brands in other industries – Amazon, Uber, Netflix – which have introduced new ways for customers to interact with them 24/7, and this new level of engagement is now in demand in the automotive arena too. Markets such as China, the Nordic countries, and the US, are leading the development of online video-driven engagement. And whilst initially more popular in other retail environments, the benefits of more personalized interactions are driving this method of engagement into more complex purchasing environments such as vehicle sales.
But to make it work, OEMs need to adapt their retail models and consolidate customer experiences. This allows them to develop a centralized CRM system where the OEM can consider every interaction, whether online or offline, in the retail network or with the OEM, and use this to further improve the overall retail experience for each customer. The use of live video technology in automotive retail creates a rich interaction at the precise moment the consumer wants it, similar to the demo experience that would otherwise happen at the dealership. It creates a transparent, trusted exchange, breaking the barriers of digital technology to provide a personalized experience with all the benefits of online purchasing.
Live video broadcasts have proven to multiply the number of leads generated. And the introduction of these remote technologies has allowed automotive retailers to continue showing cars despite all the restrictions imposed across the globe over the last 12 months.
The future of automotive retail
The next hurdle is to introduce more digital and remote services into other areas of the online selling process, allowing customers to not only browse and interact with the vehicle remotely, but to secure finance and trade-in options from the comfort of their own homes.
The future of automotive retail looks considerably different than it does today. The entire customer journey can be made available remotely. Test drives can take place from the consumer's home or workplace, the purchase process and financing can be managed online. Dealers are offering pickup and delivery services so there's no longer any need to visit the dealership for regular vehicle maintenance.
However, as vehicle technology continues to evolve, we will see more new services on offer – subscription models, over the air updates – and customer expectations will reach new levels. To survive, dealers must adapt their business models quickly. The future of automotive retail will bring more innovation into the overall experience between potential customers, OEMs and their retail networks, but there's little doubt that long-distance relationships in automotive retail are here to stay.
About the Author:
Philip Junge
Global Director, Customer Engagement
Philip Junge is responsible for creating and managing the global MSX product portfolio for customer engagement activities. He joined MSX with 15 years of customer engagement experience in the automobile industry at both OEM and dealership levels. Previously he was a lecturer of marketing at the Munich University of Applied Sciences. He was formerly Managing Director of VEACT, which he co-founded, and has published several papers on his areas of expertise. He can be reached at pjunge@msxi-euro.com